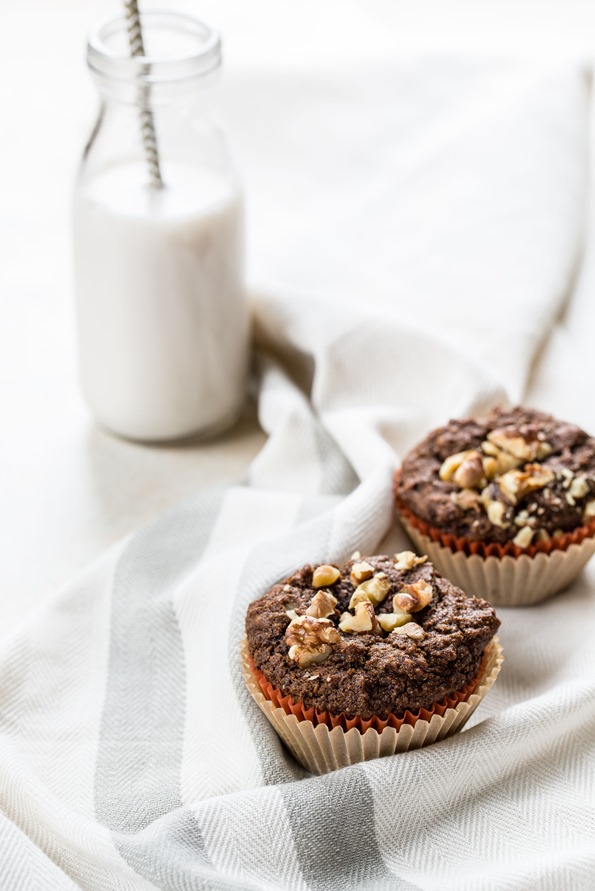 I love to transform my favourite recipes into something new. Often, it's not too far of a stretch to take a solid recipe base and create something different and fresh. Maybe I'm a baking nerd, but I just love the process of calculating measurements, swapping new ingredients for others, figuring out new baking times, and streamlining the method. My goal with recipe writing is to provide as many pertinent details as I can so you feel like I'm in the kitchen with you, but I also try to simplify and condense, too. It gives me great joy to refine and improve a dish and the written recipe itself over multiple trials.
Yup, I'm definitely a baking nerd. There's no denying it.
My Pumpkin Gingerbread Loaf with Spiced Buttercream is a bit of a legend on this blog. I created the recipe for a blogging competition, Project Food Blog, five years ago (side note: my recipe writing style has clearly changed since then!). Despite being buried in the archives, this loaf has stood the test of time and remains popular during the fall and winter seasons. I've had requests for a muffin version – something a bit lighter and more wholesome that could pair with breakfast or an afternoon snack. (Wait a second. The original loaf with frosting doesn't count as breakfast? I've been doing it all wrong.)
Joking aside, it's a great idea. So maybe it's a few years late, but I'm not a miracle worker! Ok, maybe I am. I made the original loaf more wholesome by using whole-grain spelt flour rather than all-purpose white flour. Despite using this heavier flour, I was astonished by how light and fluffy the muffins turned out! Spelt flour is incredibly tasty with a lightly sweet and nutty flavour that works so well in a muffin. Actually, I kept saying to Eric that these muffins taste a bit like a spiced bran muffin (in a very good way!). In just 1/4 cup of whole-grain spelt flour you'll find 4 grams of protein and 4 grams of fibre, too. Look for whole-grain spelt flour in the natural foods or specialty section of grocery stores or you can find it online. Keep in mind that it's not gluten-free so it won't work for those with gluten allergies. You'll also find pumpkin, blackstrap molasses (a great source of iron), pumpkin pie spice, maple syrup, and more. It's like a big fall hug. Get ready, because your place is going to smell like a gingerbread house. No joke.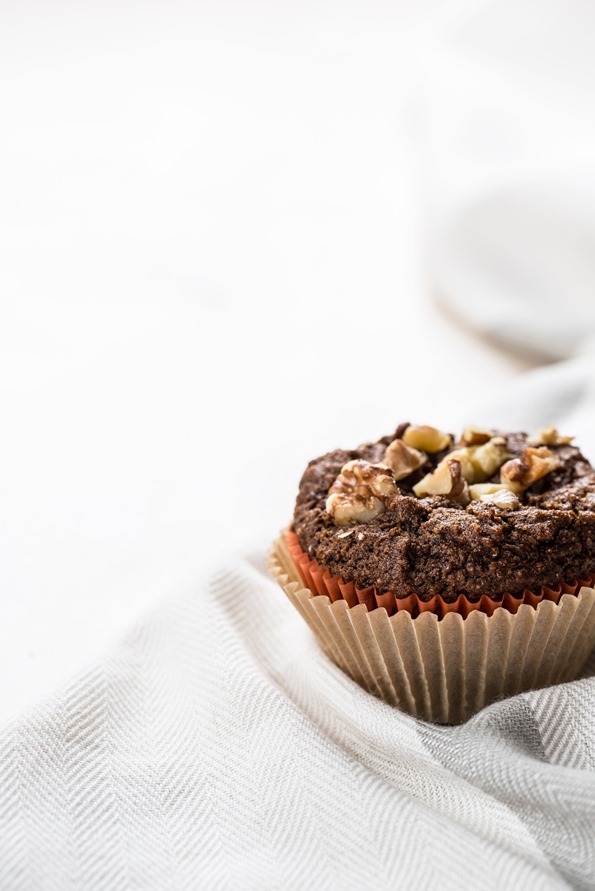 Photography credit: Ashley McLaughlin Photography
Let's get social! Follow Angela on Instagram @ohsheglows, Facebook, Twitter, Pinterest, Snapchat, and Google+