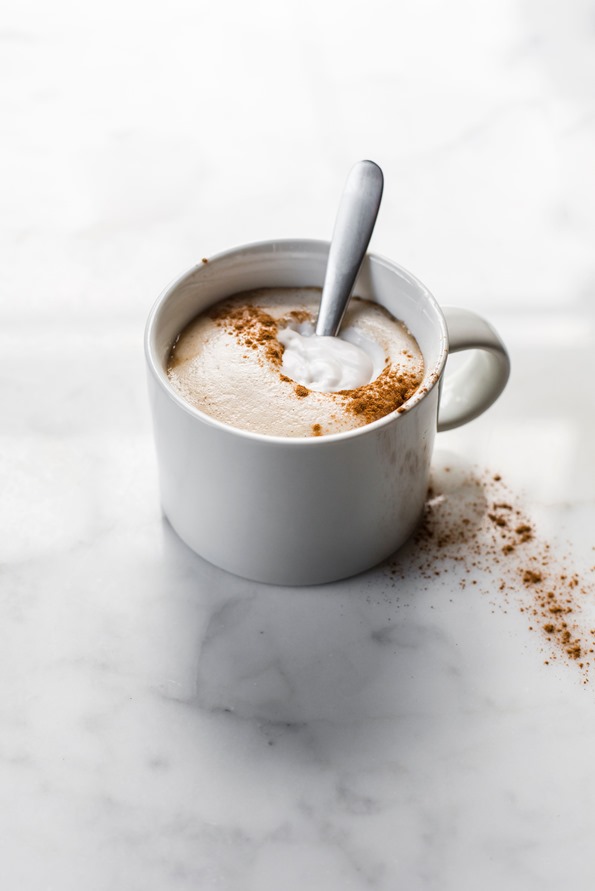 I'm baaaaaaaack!
Miss me? Better yet…did you miss my tempting recipes popping into your feed each week? I sure have missed you all and this blog. Thankfully, it's finally time to kick up my heels and celebrate because I handed in my second cookbook manuscript yesterday. All 250 pages of it including 100+ recipes (most are new!), headnotes, chapter openers, introductory chapters, etc. I seriously can't believe I did it. Can someone pour me a drink…or 10?! I'm so excited to get my life back in order! And I'm so excited to start sharing recipes on here again at regular intervals. I have SO many ideas/goals/hopes/dreams for this space.
It's funny how different the first book writing process went compared to the second. When I submitted my first book's manuscript, I don't think I had ever felt so much doubt in my life. I had all this anxiety near the very end and concluded that a bunch of finalized recipes had to be re-worked at the last minute. All of a sudden, none of them were good enough. Eric was like, did you fall on your head…they taste amazing! Yes, writing recipes for print brought the cray cray out in me. I turned into a full-fledged RECIPE-ZILLA.
I kept coming back to the age old question – Is this book enough? – which I think deep down means, Am I enough? Am I good enough? Yea, I'm getting deep today. It's a question I've struggled with my entire life so I shouldn't have been surprised when this crippling doubt reared its ugly head. In the end, the first process taught me how to make peace with my work, the creativity I put out into the world, and with whatever the response to the book would be. That's a big one. I just had to let it all go.
I'm not saying I haven't had moments of doubt during the second book's creation because I surely have, but this time around I've felt much more focused, organized, and best of all, confident in my ability. It was something only experience could teach me, I think. Even Eric mentioned how calm I was this last week as I put the final touches on everything. (Ok, ok, I handed it in 4 days late, but when your editor gives you an extra weekend you take it!) Even though I know there is a lot of work ahead (many rounds of edits, design collaboration, press, etc), at least I (kinda, maybe) know what's to come.
But I'm totally not thinking about that right now. Now is the time to drink all the espresso! Can you tell I'm hyper? Just a bit. Yes, I'm getting festive with homemade pumpkin spice lattes, and I hope you'll join me. I'd say these are a serious upgrade from my 2010 attempt (cue nostalgia from a blog post 5 years ago!), but how could it not be with a homemade pumpkin spice syrup?! I am obsessed with this homemade latte recipe. Can't stop. This syrup is a game changer, and you'll find yourself dreaming up many ways to use it. Always a good detective, I bought a legit Pumpkin Spice Latte from Starbucks so I could compare them side by side. Guess which latte won?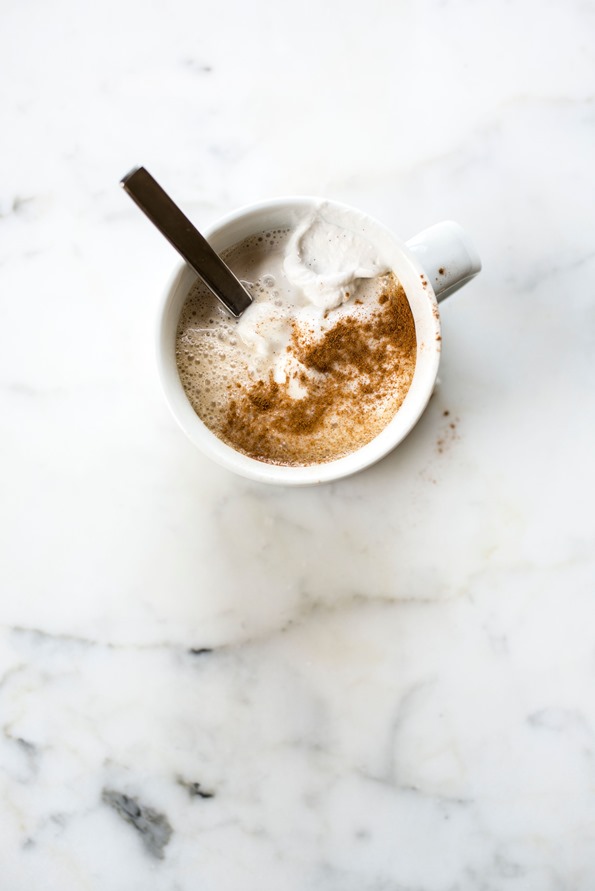 Photography credit: Ashley McLaughlin Photography
Let's get social! Follow Angela on Instagram @ohsheglows, Facebook, Twitter, Pinterest, Snapchat, and Google+