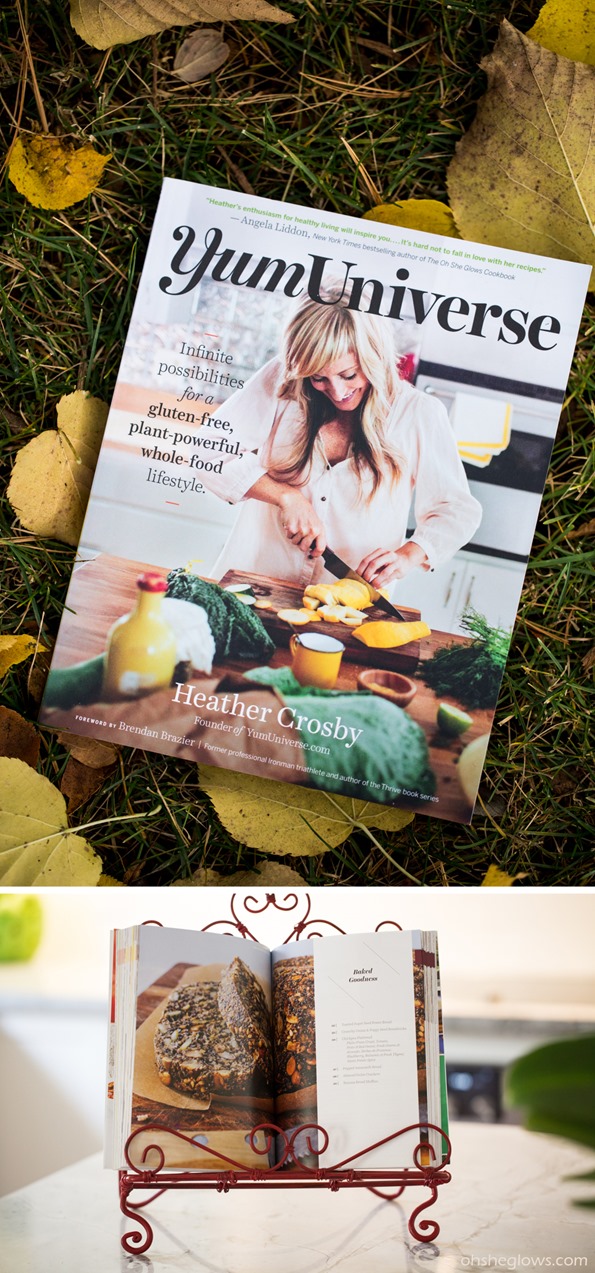 Earlier this year, I had the opportunity to preview Heather Crosby's new book, Yum Universe, while it was in the final stages of production. Yum Universe is a guidebook to living a gluten-free, plant-based, vibrant whole food life, and includes oodles of healthy recipes, photographs, and tips to get you started. Many of you may know Heather's inspiring blog by the same name and if you've read for any length of time, you know how passionate she is about a plant-based lifestyle. A former veggie-phobe, she now loves to encourage others to make positive changes in their own diets. I've especially enjoyed her YU Should Know series where she interviews other plant-based enthusiasts about how they've made the shift (you might remember my interview with her in the spring!).
Today, I'm sharing one of my favourite recipes from Yum Universe – Heather's Toasted Super Seed Power Bread. It's a recipe I've made a dozen times now and it never lasts longer than a few days in this house. It's loaded with chia seeds, pepita seeds, almonds, sunflower seeds, sesame seeds, hemp seeds (my addition), and the only flour you'll find in this bread is high-protein chickpea flour. I expect you could easily make this nut-free by swapping out the almonds for another seed. My brother in law likes to call this "bird seed bread" which I can't really argue with. I love me some bird seed!! Think: Mary's Crackers meets bread. It reminds me of Sarah's Life Changing Loaf of Bread, which I've made in the past and also loved. I'm all about this trend of bread moving from nutrient-void to nutrient-packed. Bring it on.
Speaking of nutrient-packed, each small slice boasts 6.1 grams of protein and 4.6 grams of fibre (I calculated the nutritional info in the recipe notes below, just for curiosity). It's also loaded with healthy fats. If you enjoy a hearty slice of crunchy, chewy bread this recipe is for you. Some people I served this to were expecting a traditional fluffy bread, so just be warned that it doesn't produce the traditional bread we grew up with. It won't be for everyone, but hey…more for us, right? I really think you have to try it at least once! To be honest, I would take a slice of this bread over the regular stuff any day. Bird seed for life.
Try it toasted with a pat of coconut oil on top. Minds will be blown. Stomachs will do happy dances.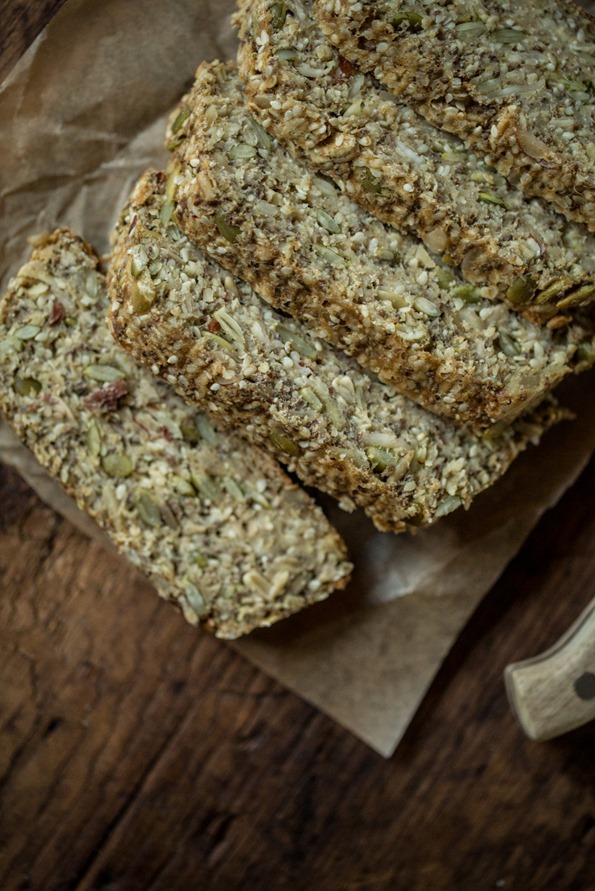 I couldn't help but play around with the recipe a tiny bit, so I'll let you know my modifications in the headnote. Let us know what you think of it if you do try it out! Thanks Heather for letting me share your recipe today. Be sure to check out her book – Yum Universe – in bookstores now!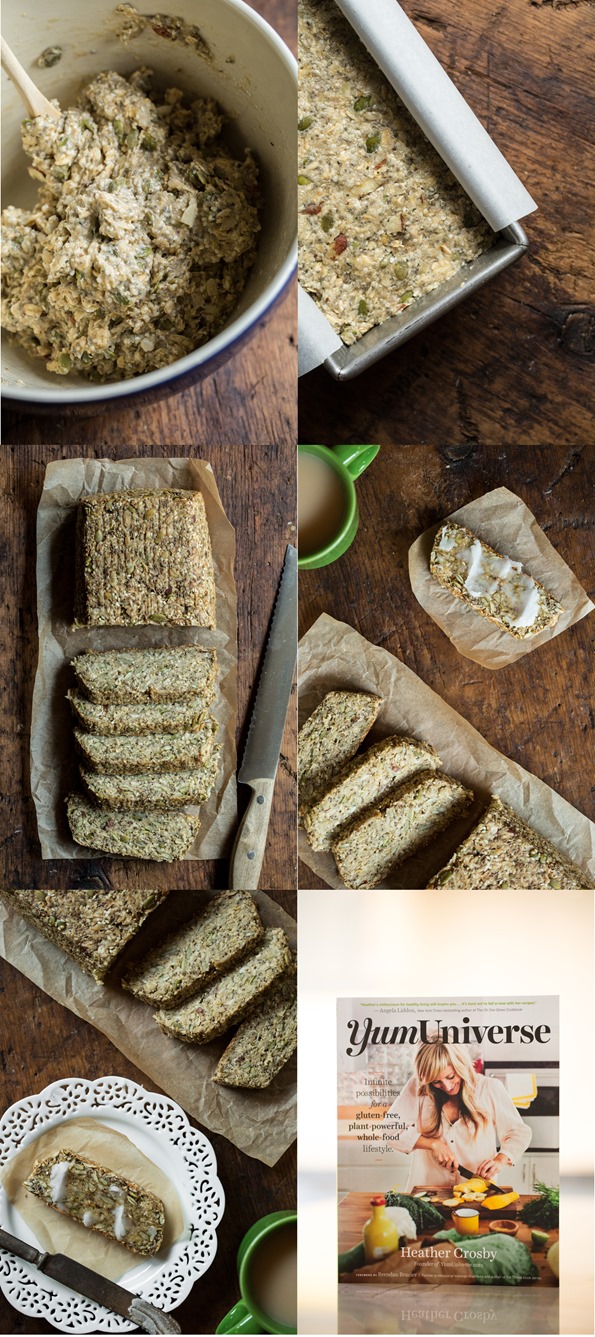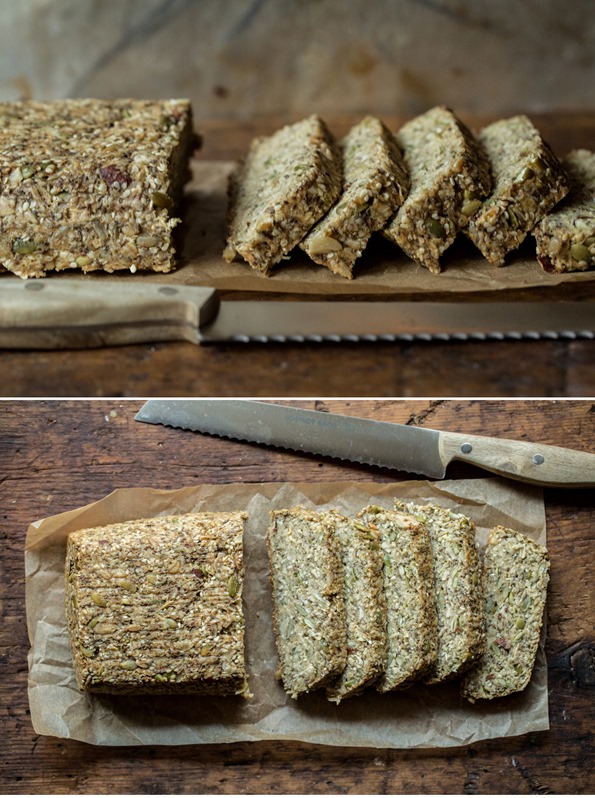 I got word yesterday that The Oh She Glows Cookbook advanced to the semi-final round in the Goodreads Choice Awards! Thanks to those of you who voted last week! If you'd like to see the cookbook advance to the final round you can vote again in the Best Food & Cookbooks of 2014. This round of voting is open until November 15th. hugs!
Let's get social! Follow Angela on Instagram @ohsheglows, Facebook, Twitter, Pinterest, Snapchat, and Google+