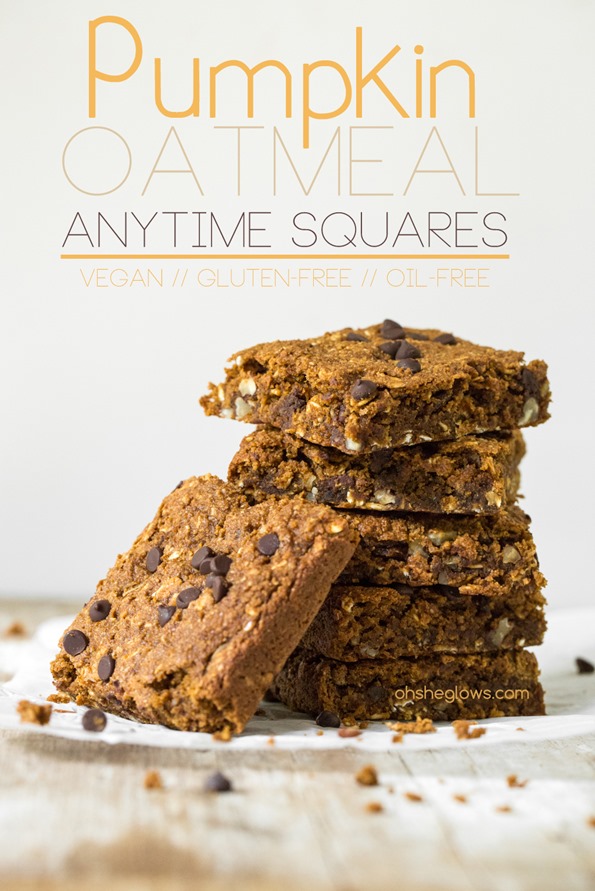 My Toffee Cinnamon Oatmeal Cookie Bar recipe seems to be the hit of the season so far on the blog. I've had quite a few questions about how to make the bars oil-free, so I figured it was a good opportunity to play around with the recipe. Pumpkin naturally lends moisture to baked goods and I'm happy to say it worked well as an oil replacement in this recipe. I'm also guessing the same amount of mashed banana might work too, but when in pumpkin season…#pumpkinallthethings! I added some pumpkin pie spices to enhance the pumpkin flavour. The result is a much lighter and softer/cake-y bar compared to the original recipe, but the upshot is that these feel light enough for a morning snack. Or at least I sure hope so because I've been nibbling away at them each morning when I try to decide what to make for my actual breakfast.
I know some of you also asked about a nut-free option, so I tried a couple versions subbing the almond flour. I didn't create anything worthy of sharing yet (my trials using oat flour + arrowroot powder and sorghum flour were both drier than I would have liked). Maybe I would have better luck adapting the original recipe with coconut oil? Be sure to leave a comment and let us know if you had any success. I'll also let you know if I test a nut-free version worth sharing!
My favourite way to enjoy these pumpkin bars is to spread some vegan butter on top (similar to how I love freshly baked muffins!). I guess that defeats the whole oil-free thing, but it sure is tasty. They would also be awesome with my Lightened Up Pecan Pumpkin Butter. I stashed a bunch of the squares in the freezer and found that they freeze well too.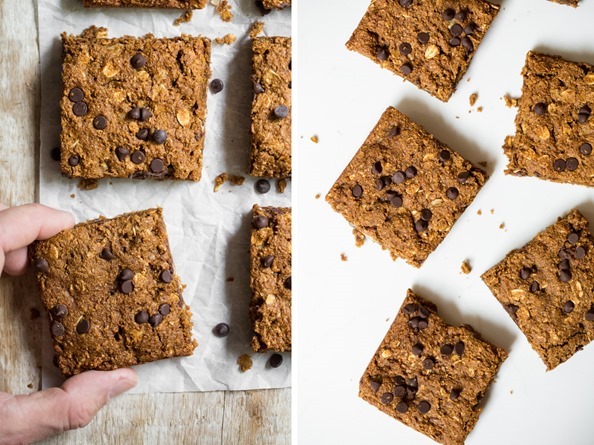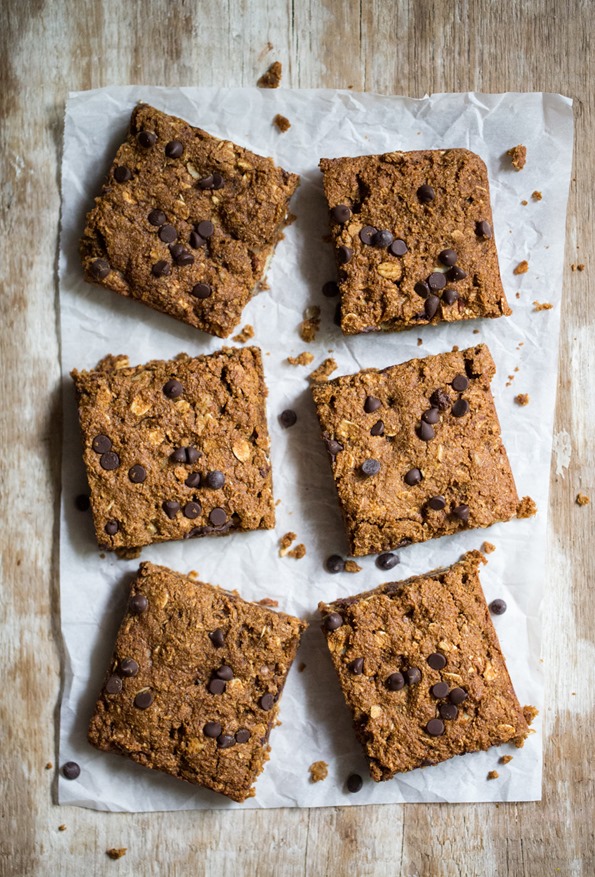 Let's get social! Follow Angela on Instagram @ohsheglows, Facebook, Twitter, Pinterest, Snapchat, and Google+