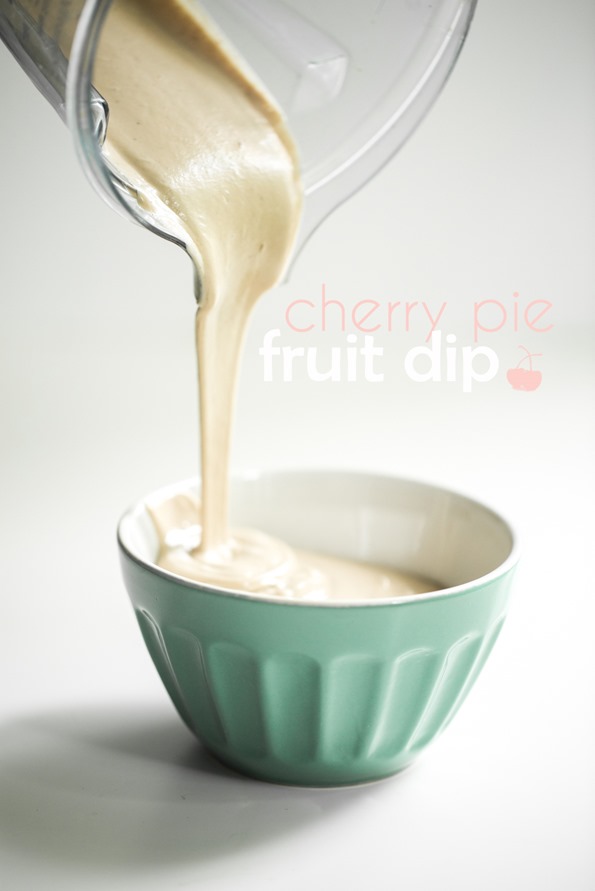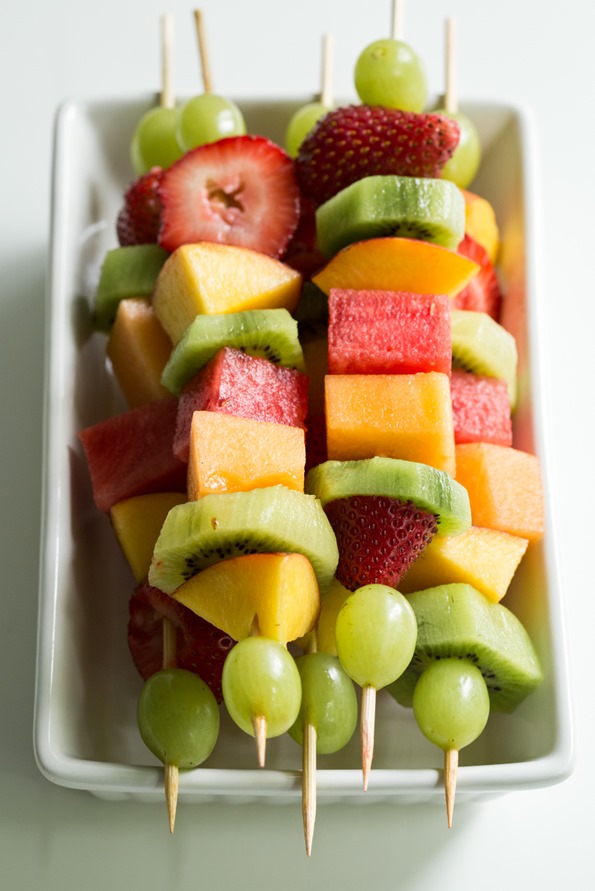 If you've ever wanted to fancy-up fresh summer fruit without much fuss, this is your solution. This dip is creamy and luxurious with a hint of cherry-vanilla flavour. Throw some fruit onto a kabob for a special event or just drizzle it onto a bowl of fruit for a quicker option. Heck, it's even great drizzled on granola and yogurt, pancakes, and fruit crisps. You can't go wrong if you tried!
I blended soaked cashews with almond milk, cherries, vanilla, and coconut syrup creating a decadent, lightly-sweetened dip free of dairy. Eric went crazy over this dip and he isn't even a dip person, so there you go. You will probably have to hide it.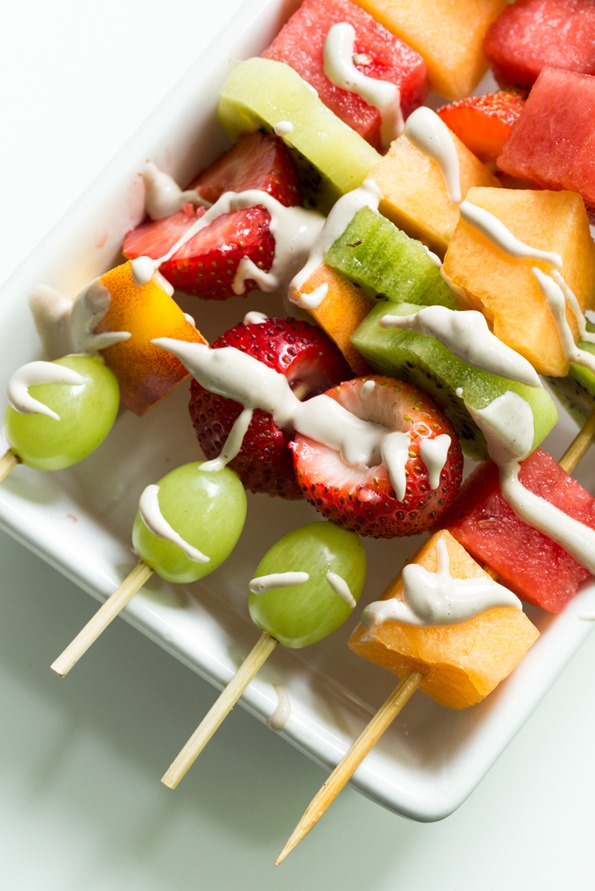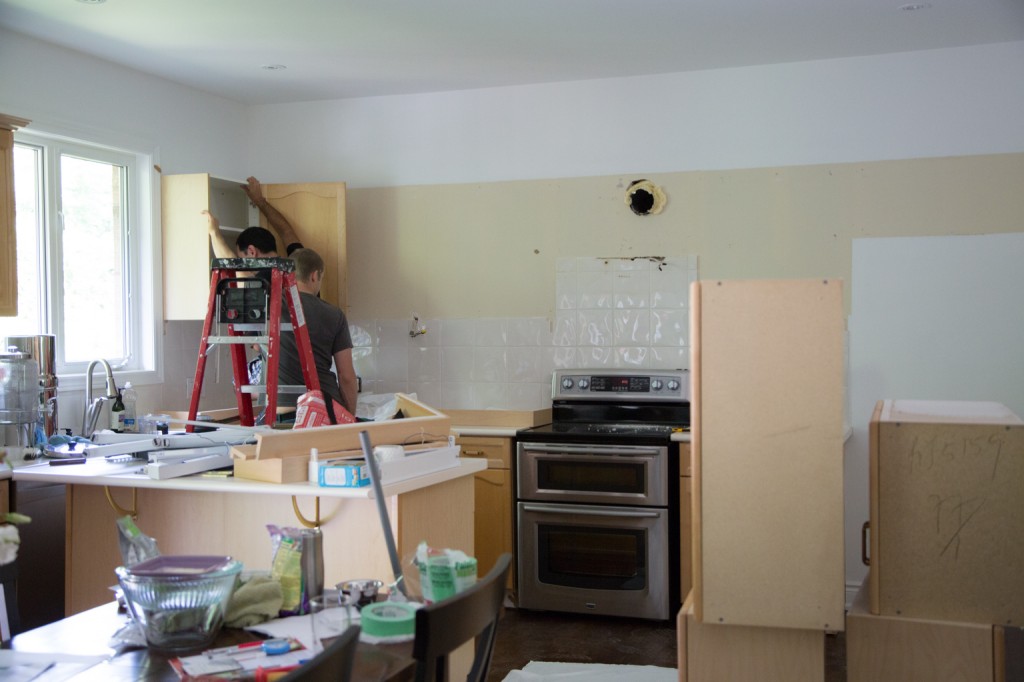 Sunday evening, we emptied our kitchen cupboards to prepare for the kitchen reno. The dishes, gadgets, glasses, appliances, and food now have a home in our previously empty dining room. On Monday, Eric and our friend Pete started to take the kitchen cabinets apart. Several hours later the kitchen was empty! I'm saying goodbye to a working sink, oven, counter tops, and dishwasher for the next month and a half or so. So far the biggest "emergency" has been my missing dark chocolate stash (the horrors!), so I can't complain too much. But have you ever seen a 31-week pregnant lady riffling through boxes to find her chocolate? It wasn't my proudest moment.
So here we have it – an almost blank slate. The sad, beige tiles will be ripped off today and the electrical work starts tomorrow. I created a new Instagram account for non-food related things (like renos, life stuff, pregnancy, etc) so you can follow along @theglowspot if you'd like to see updates!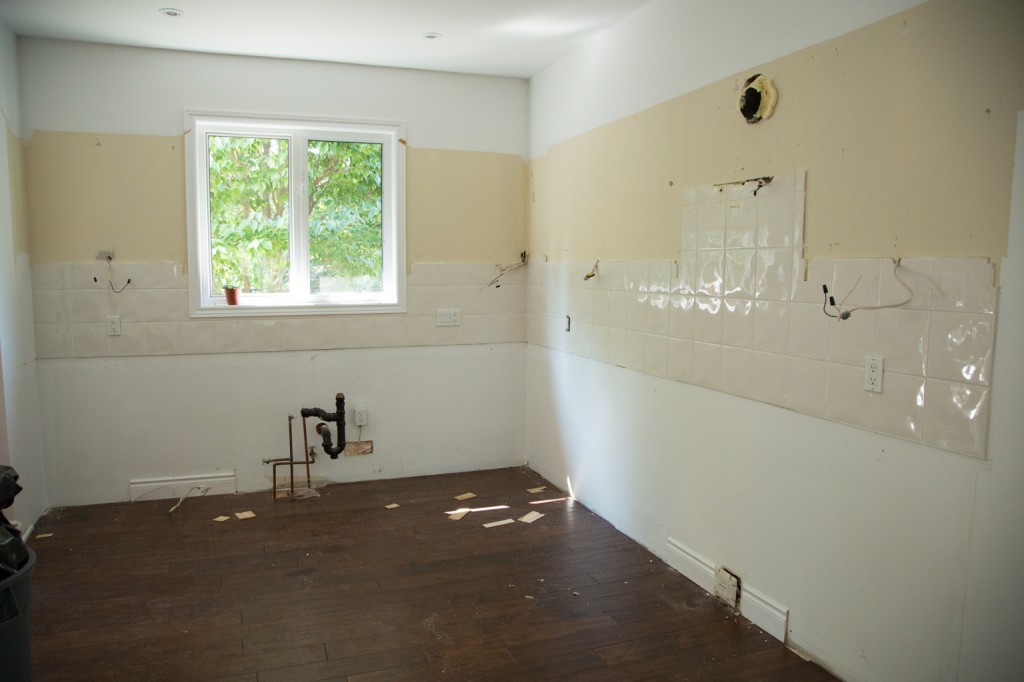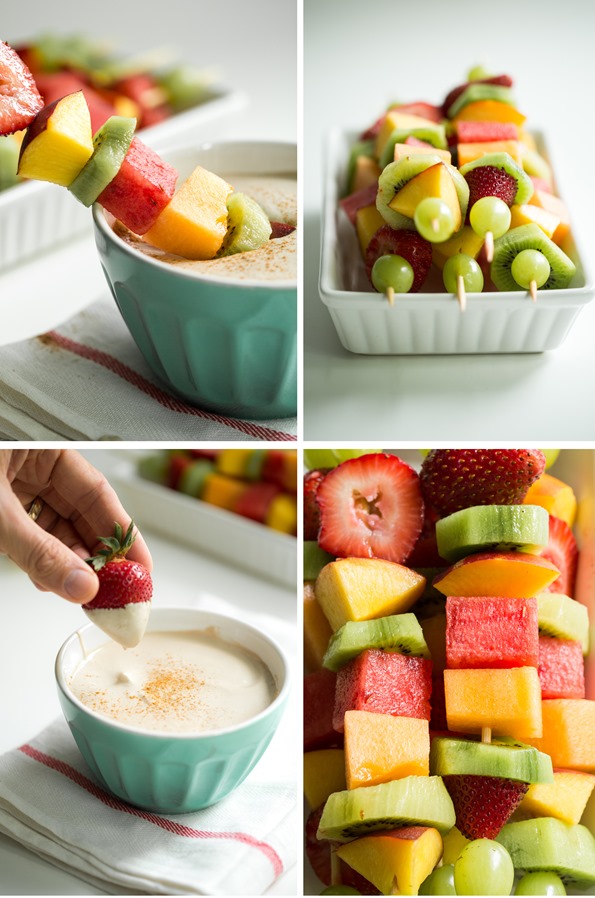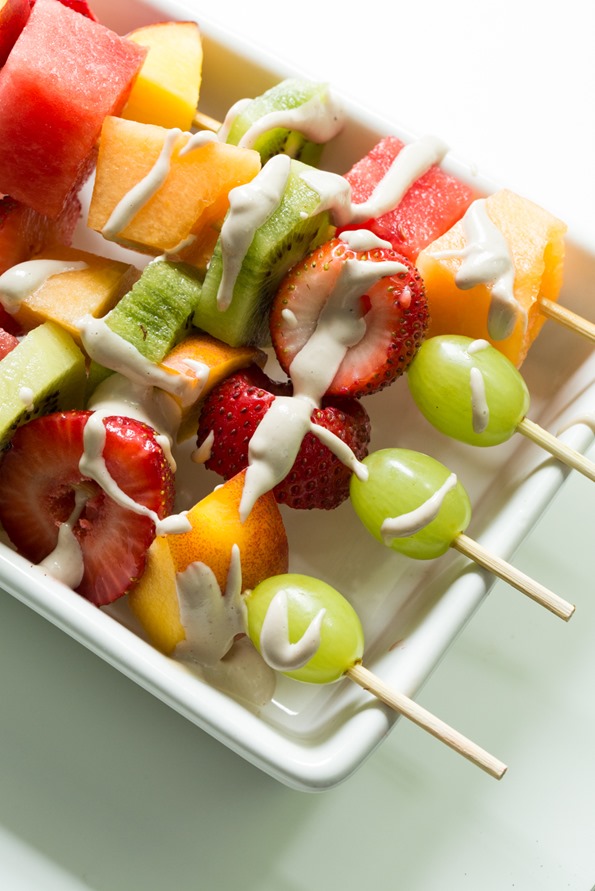 Let's get social! Follow Angela on Instagram @ohsheglows, Facebook, Twitter, Pinterest, Snapchat, and Google+