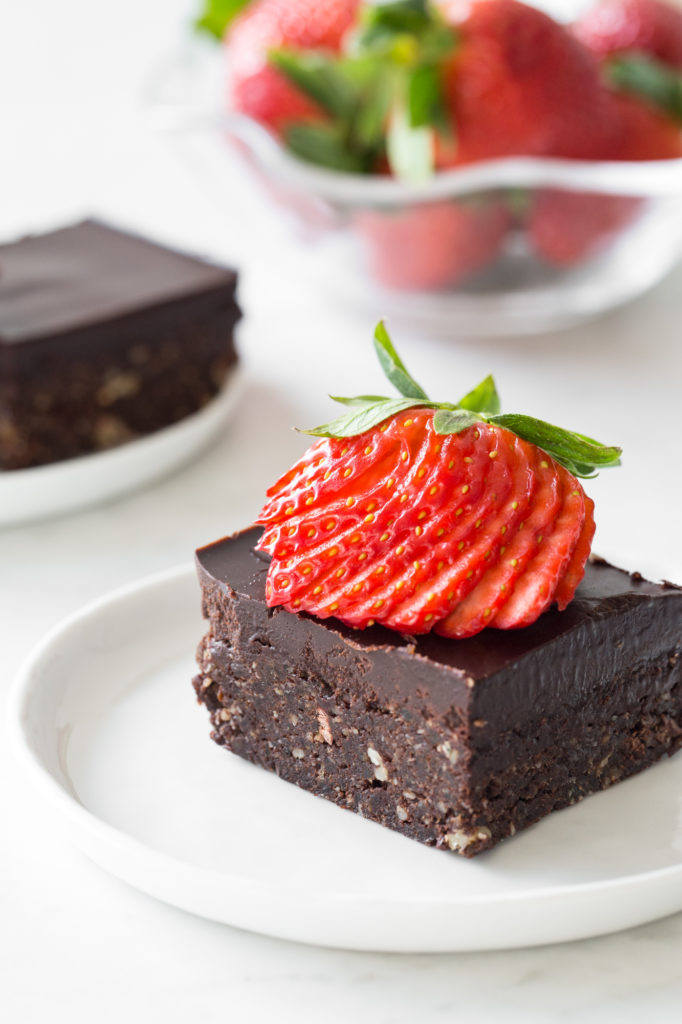 We've been having a total love affair with these raw brownies for the past couple weeks. A little nibble here, a little nibble there. I'm actually amazed that they've lasted this long, but just a small square is enough to satisfy my chocolate cravings. That's how you know a chocolate dessert is the real deal. Plus, if the dancing in my belly is any indication, they are a big hit.
Lately, our evenings go something like this: We put on the hockey game (we're avidly following both the Pens and Habs series which is basically another full time job) and I'm on my laptop doing some nursery planning as I scream at the TV. Eric is searching the freezer for these brownies. Nursery planning leads me to the uneasy discovery that I have zero home décor ability (not to mention decision making skills), but I still hold onto the hope that I can turn the room into the DIY nursery of my dreams. I curse those picture perfect rooms on Pinterest as I eat my brownie and watch hockey. Eric reassures me that the dresser we picked up at the second hand store is going to be transformed into something amazing for the baby's room. I've always wanted to be a crafty goddess, so now I'm excited to start this project and see what I'm really made of.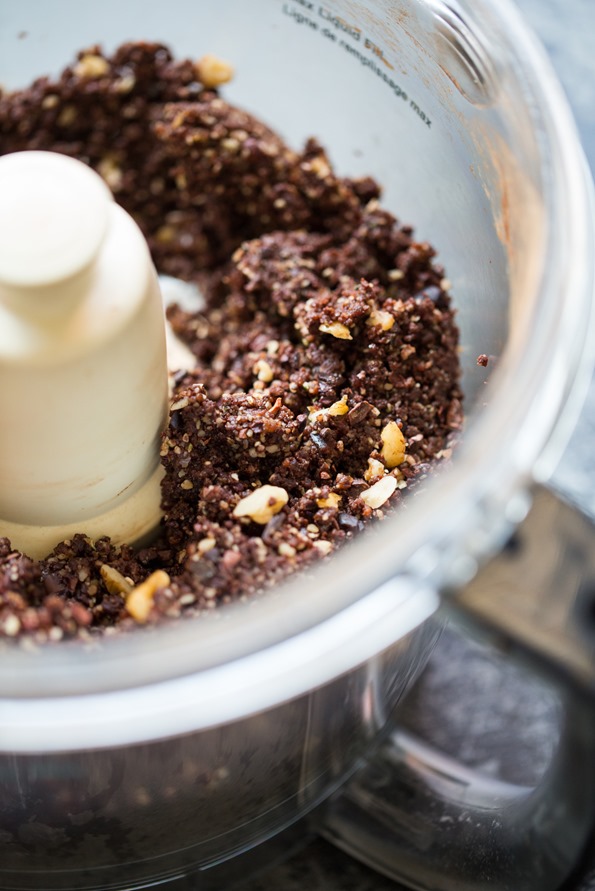 And O.M.G., these brownies. This raw brownie dough is made up with protein-packed hemp hearts, walnuts, Medjool dates, raw cacao powder (cocoa powder works too!), vanilla, and Himalayan sea salt. Just throw it into the food processor and voila. To add some crunch, I pulsed in some cacao nibs and chopped walnuts. The crunch is essential! The result is a chocolaty brownie-like dough all without the using the oven, flour, sugar, or butter.
But I didn't stop with the brownie dough. Of course not. Go big or go home. I poured on homemade chocolate for a second layer. The chocolate hardens into a thick shell, giving these brownies a wonderful snappy texture – best enjoyed straight from the freezer. The contrast of the firm chocolate shell and the chewy brownie is just heaven!
This recipe is quite versatile though so have fun playing around with it. I imagine you could make several different variations on these just by changing the nuts/seeds, extracts, topping, etc.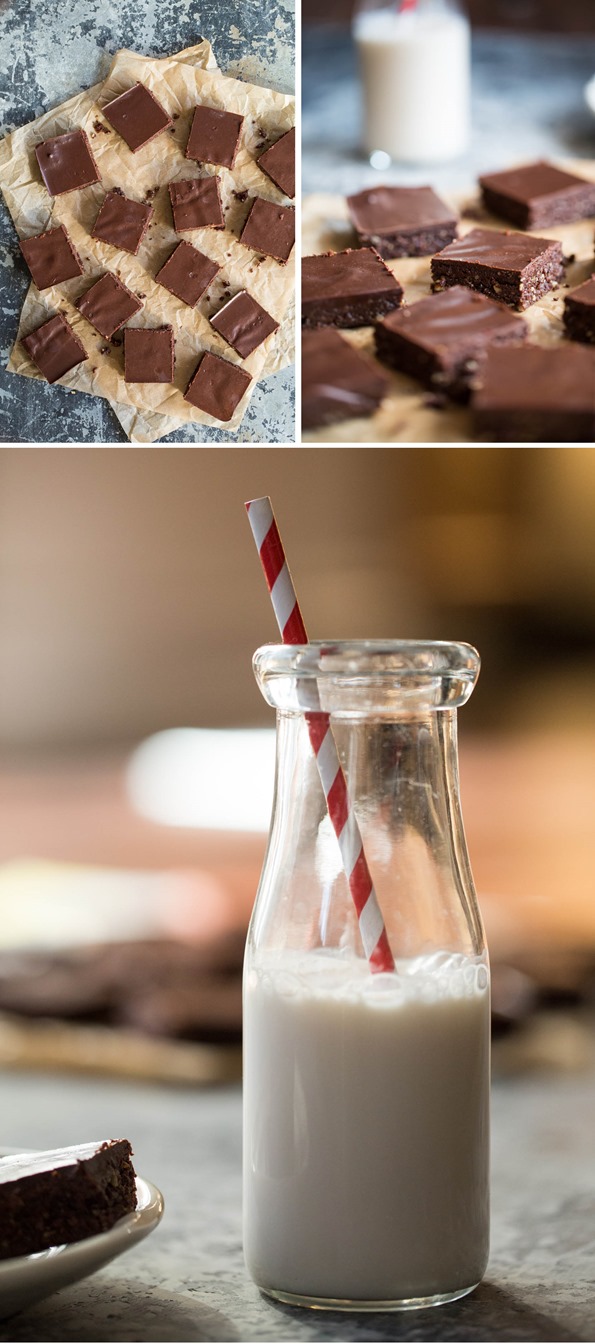 Let's get social! Follow Angela on Instagram @ohsheglows, Facebook, Twitter, Pinterest, Snapchat, and Google+