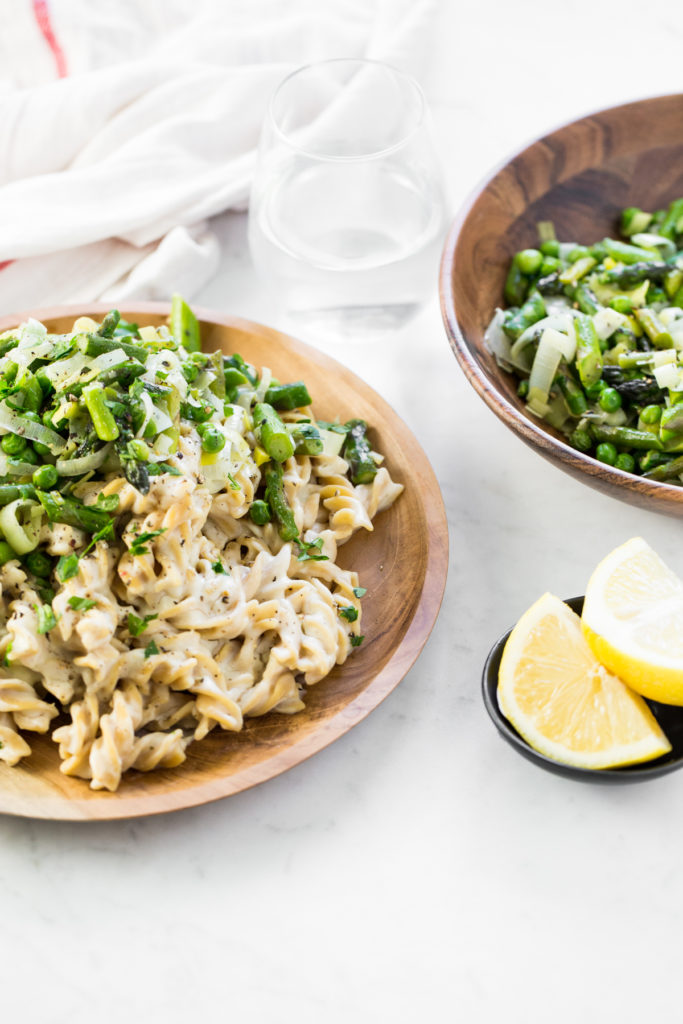 Eric is in love with this creamy cauliflower pasta dish. I mean, in love. In fact, he asked if we could make it together on Valentine's Day. Who am I to deny a grown man cauliflower? Plus, creamy pasta and Valentine's Day go hand and hand. Chocolate too, of course. I'd say it's a win-win.
Traditional Alfredo sauce is mostly made up of butter, cheese, and often, cream. Decadent? You betcha. Hiding a super healthy vegetable? Not so much. I'm happy to say this cauli-power sauce brings us both decadence and nutrition. To be honest, I was super skeptical to try the blended-cauliflower-as-pasta-sauce trend and I wasn't rushing to try it out. But after whipping up a version in my kitchen, I went crazy for this stuff. And by crazy, I mean standing over the pot of pasta and spooning it into my mouth uncontrollably. Yea that happened. It's downright irresistible just like you'd hope a creamy pasta to be. Of course, soaked cashews can create a fine alfredo sauce too, but it's great to have a change from nuts. All you have to do to make this sauce nut-free is swap the almond milk for a nut-free non-dairy milk of your choice. Fun, right?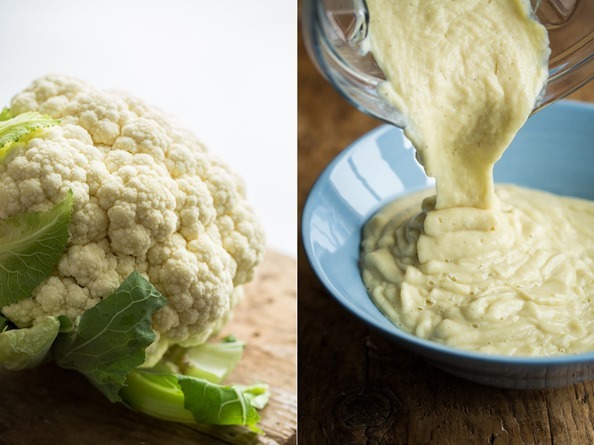 This sauce makes a lot (3 cups!) which means you can happily drown the pasta with the sauce. No skimping here! It is cauliflower after all. I stirred the sauce into whole grain spelt ribbon pasta which was quite tasty. I gravitate toward meals that leave me feeling good and this certainly made the cut. Not bad for a decadent-tasting pasta, I say.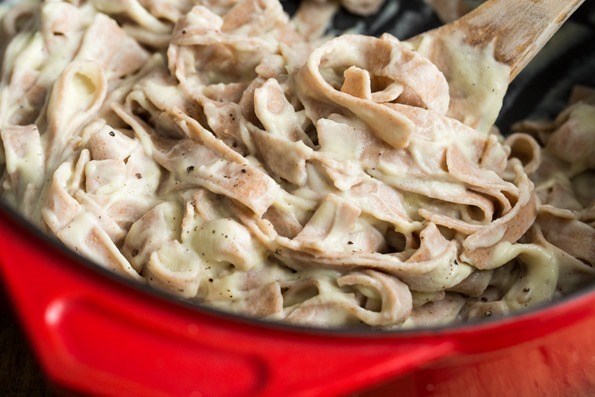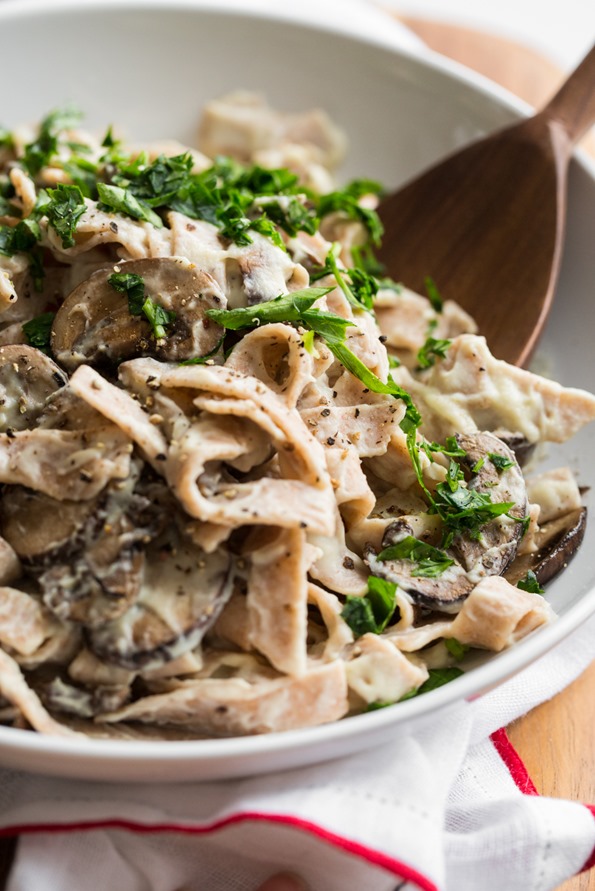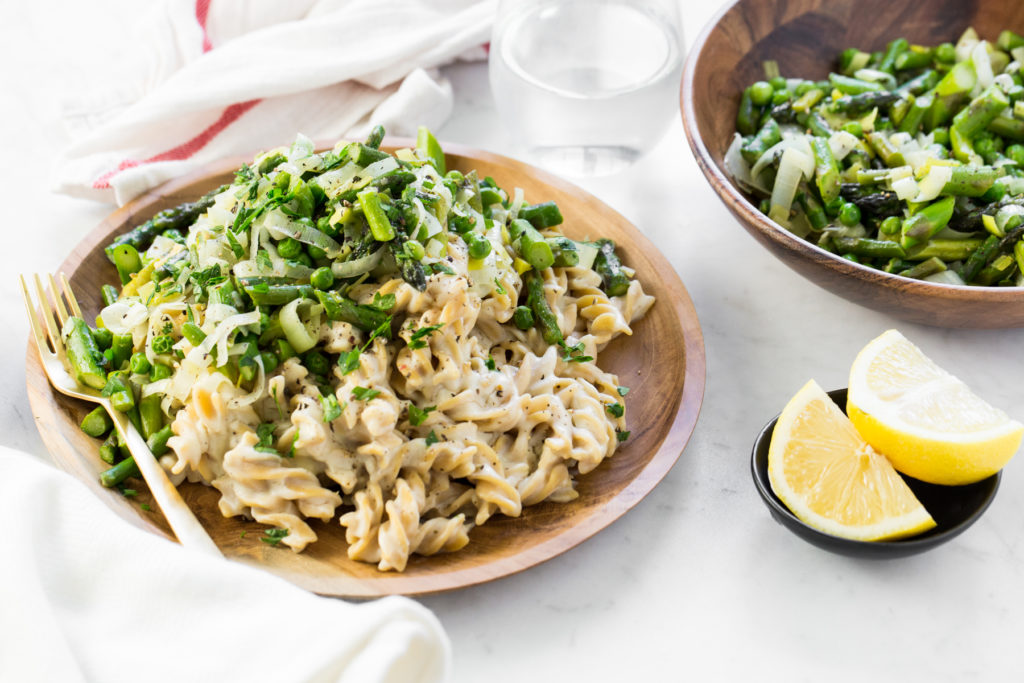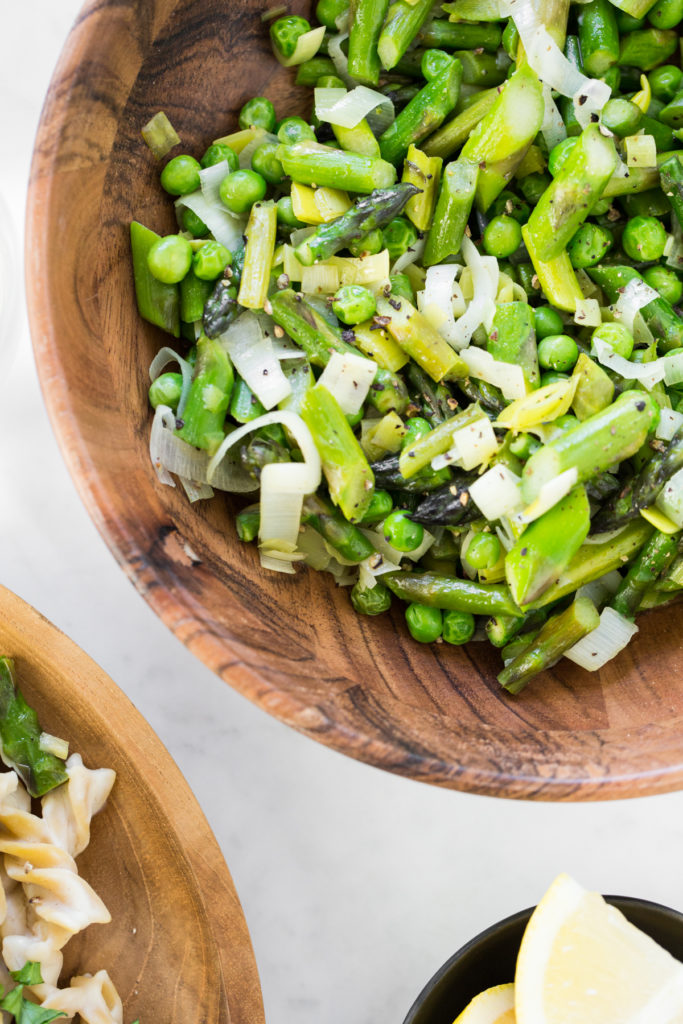 Let's get social! Follow Angela on Instagram @ohsheglows, Facebook, Twitter, Pinterest, Snapchat, and Google+