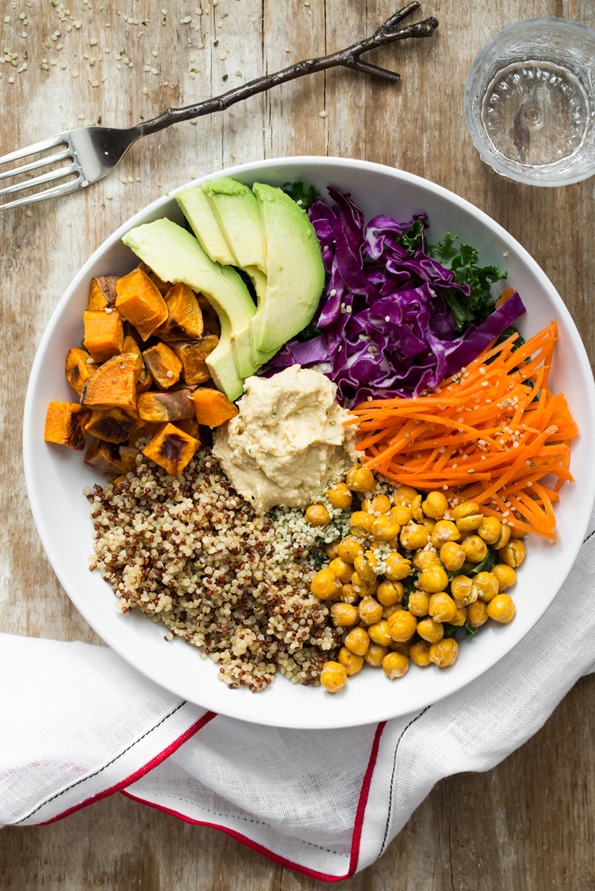 Are you on Instagram? I have to say, it's my favourite form of social media. What's better than a constant stream of your favourite people's photographs? You get a peek inside someone's life, little snippets of their day. The interaction is fun too. Scrolling through the feed is one of my favourite ways to pass time when I need a little distraction. I mostly like to share recipes that I'm testing, meals, or some behind the scenes blog, book, and photography stuff. There are also some people, scenery, and travel shots, and of course, crazy Sketchie who is by far the fan favourite. Like when I shared a shot of him playing sabotaging our Monopoly game. Just when you least expect it Sketchie pops out of no where and kung fu kitties the dice across the room!
Did I mention that I came downstairs one morning and our entire unfinished Monopoly game was flipped upside down on the floor?
Only a cat…only a cat.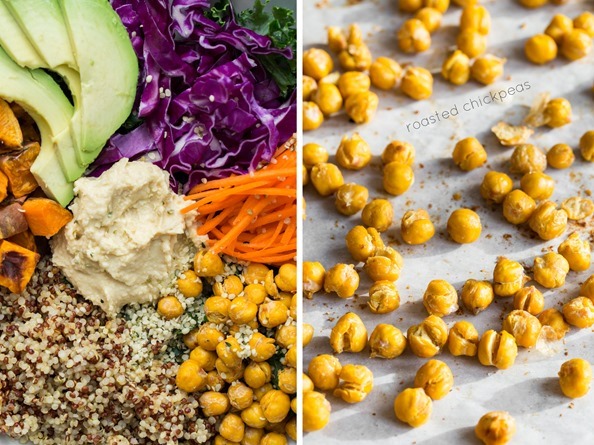 Anyway, I've discovered a lot of inspiring people on Instagram (ok, ok, and a crazy cute cat…don't tell Sketchie). One such lady is Deliciously Ella who shares some great photos, like her veggie bowls (which inspired today's recipe!). Even though I've had this combo of ingredients many times before, it's the way she carefully presents each bowl, so beautifully constructed and pleasing to the eye that really hooks me. I love a good food rainbow! It's true what they say – we eat with our eyes. And I've never been one to resist a vibrant bowl of plants.
I'll be the first to admit that I don't always bother plating my food nicely when I'm not photographing it; sometimes the only thing I care about is how quickly I can sit down to eat. I throw the food on the plate and that is that. Luckily, vegetables tend to look beautiful anyway (unless we're talking about mushroom pesto…). But it is fun to put more effort into it now and then, especially when I want to impress the people I'm feeding or to get myself out of a food rut. Give me a colourful plate of food and I'm a happy girl.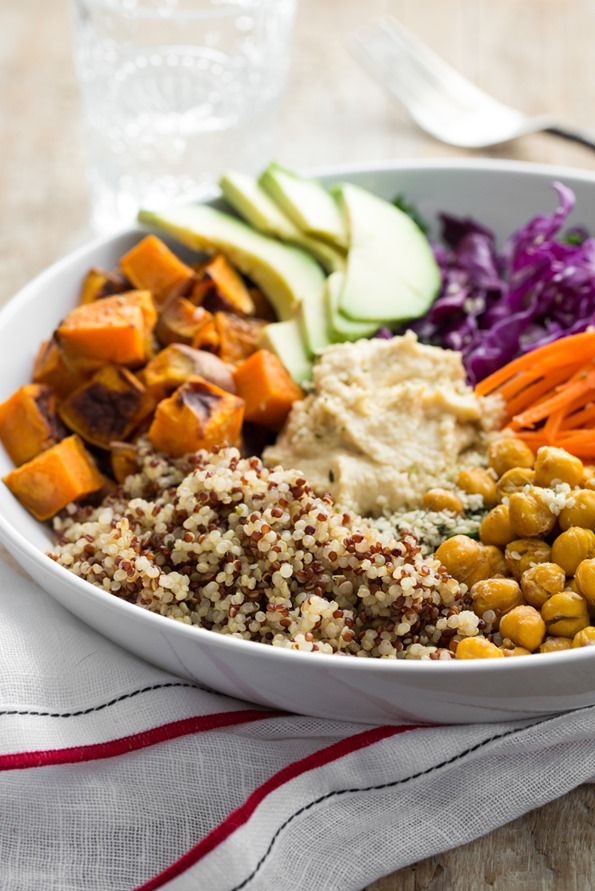 Looking for a monster salad bowl? Try The Big Chopped Salad.