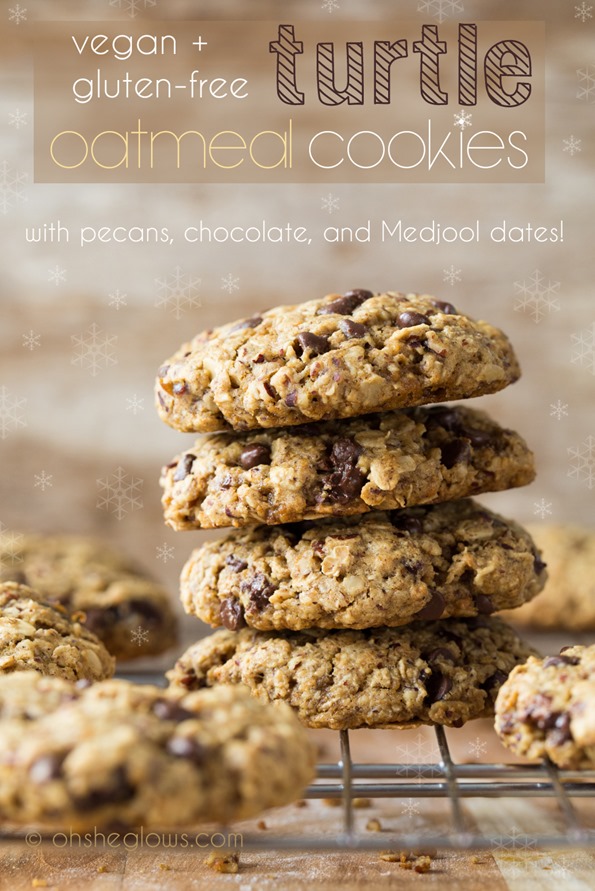 Let's keep this holiday goodie train chuggin' along, with a new cookie recipe that I made recently for a holiday get together. It's inspired by the Turtles candy, with a nutty, "buttery" base of toasted pecans, caramel-like Medjool dates, and mini dark chocolate chips. They did not last long. I bet you've never had an oatmeal cookie quite like this one – it's a keeper, for sure! I have to say, it replaces my oatmeal raisin cookies as the new reigning champion. And I didn't think anything could top those.
Introducing the world's best tasting cookie dough. Try it and see…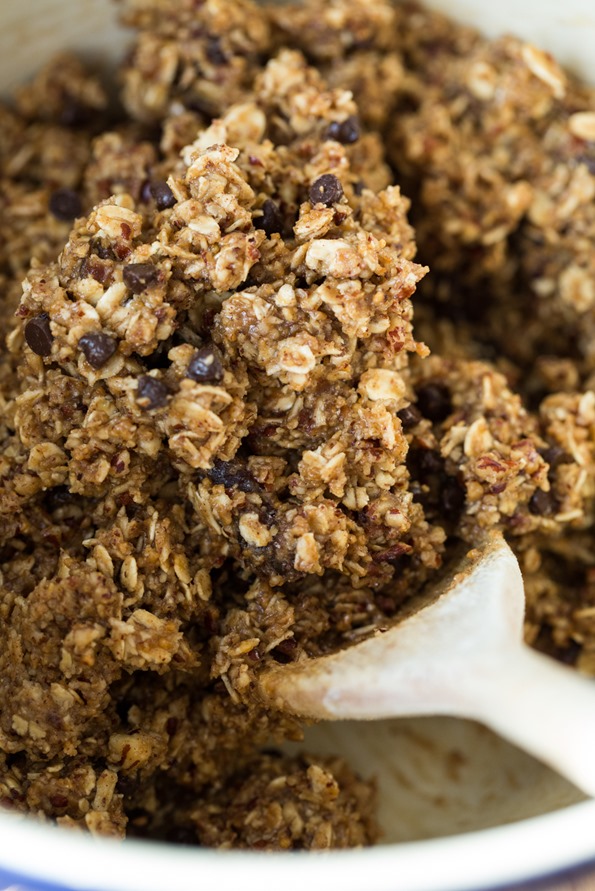 The cookies aren't too shabby either! My favourite way to eat them is straight from the fridge or freezer. Weird, right? They get really firm and crispy when chilled – almost caramelized in texture – and I just can't get enough.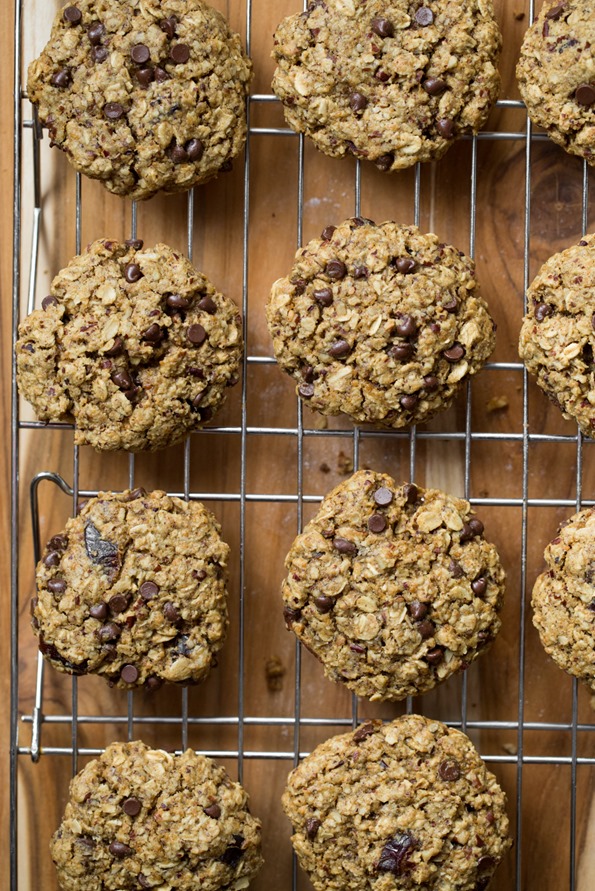 I'm so sorry to do this to you, but I'm keeping the recipe a secret.
Don't be mad.
Sometimes I just want to keep a recipe all to myself. Is that wrong?
I feel horrible!
Ok, ok stop punching your computer screen. I'm only joking! Poor computer screen.
For the full recipe, head on over to Keepin' It Kind where I'm participating in Kristy's Vegan Cookie Swap Party.
Edited to add: you can now find the recipe below:
Let's get social! Follow Angela on Instagram @ohsheglows, Facebook, Twitter, Pinterest, Snapchat, and Google+