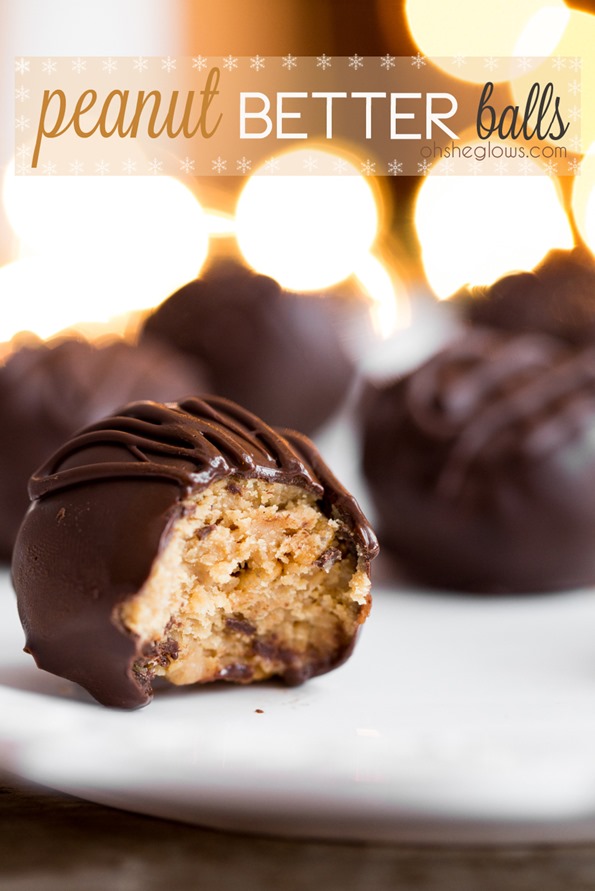 I have fond memories of making peanut butter balls with my mom and sister every holiday season. The women in my family are all big peanut butter and chocolate fans, so it seems like a natural holiday dessert to splurge on. In fact, I know when they see this post they'll be running to the kitchen to make this version! You can't beat how easy peanut butter balls are to throw together during those hectic last-minute preparations.
This year, I came up with a lighter version of my childhood favourite. Rather than using 2 cups of powdered sugar and plenty of butter like the old recipe, I turned to a few lighter ingredients to do the same job.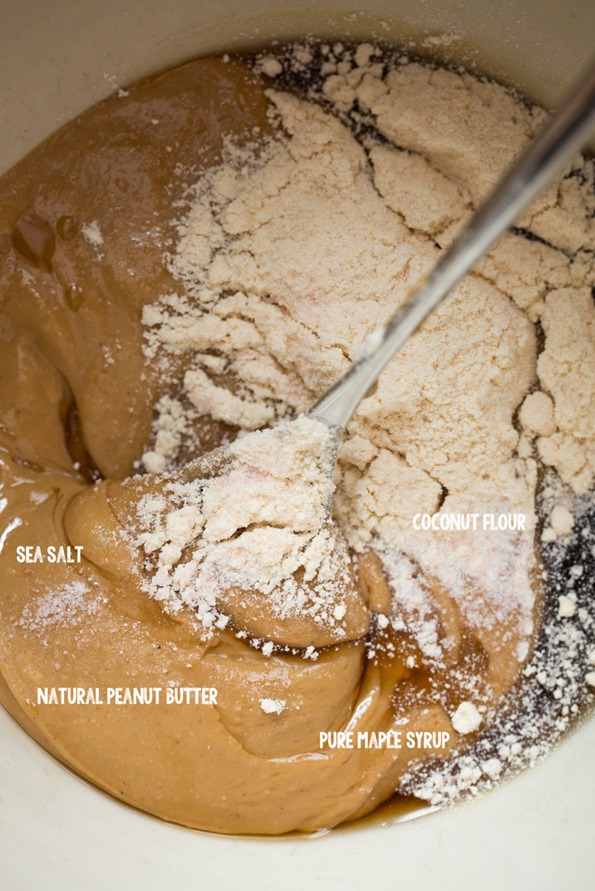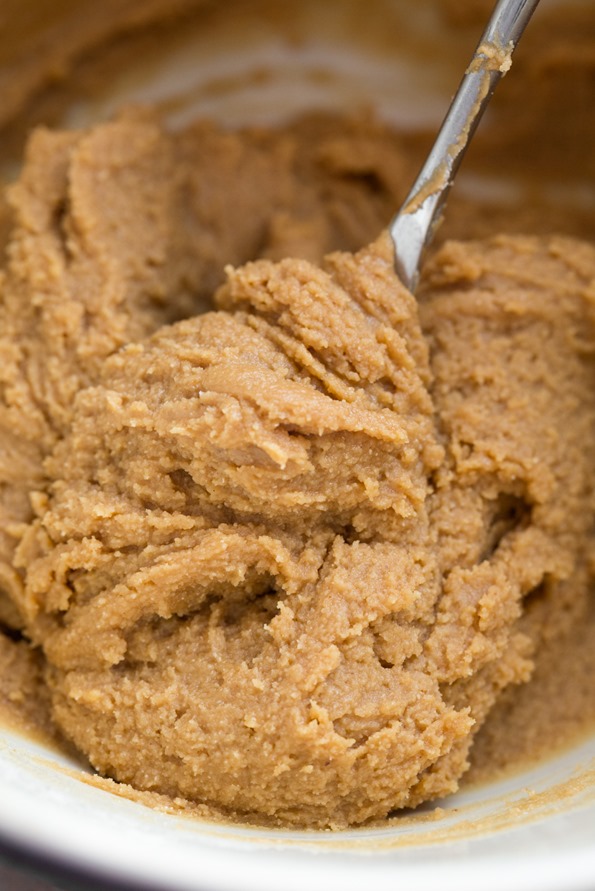 This version contains much less sweetener than classic recipes, but I promise you won't even notice the difference, especially once the chocolate coating is in place!
The secret to achieving a similar dough (without all the powdered sugar) is a little trick I picked up from making homemade nut butter in my food processor. I noticed when I added too much maple syrup into the machine, it would cause the nut butter to seize up (i.e., get really thick). After that point, no matter how much I processed the nut butter, it never returned back to it's creamy, drippy state. A similar thing happens when you add water to melted chocolate.
For this recipe, I used this knowledge to my advantage by stirring the peanut butter and maple syrup vigorously, until the mixture "seized" and thickened up. Well, it worked like a charm! All I had to do after that was add a couple tablespoons of coconut flour for additional thickening powers. Coconut flour is quite dense and drying, so just a little bit did the trick. No powdered sugar necessary. Yes!
Tip: If you are new to coconut flour and don't want to buy a whole bag, try buying a small amount from a bulk food bin. I'm pretty sure Bulk Barn carries coconut flour.
At first, when you stir in the maple syrup, it will look quite runny and you'll think there's no way it's going to thicken up, but it does. Just keep on stirring! It took me probably 30 seconds of stirring and letting it sit a couple minutes helps it firm up too (the coconut flour absorbs a lot of moisture). The timing will depend on how thick (or thin) your brand of peanut butter is (I only recommend using 100% all-natural peanut butter with nothing else added). It's quite possible you might need a touch more (or less) coconut flour than what I used. I'm not sure if other sweeteners will work the same way that maple syrup does, so I can't vouch for the results if you swap out the maple syrup.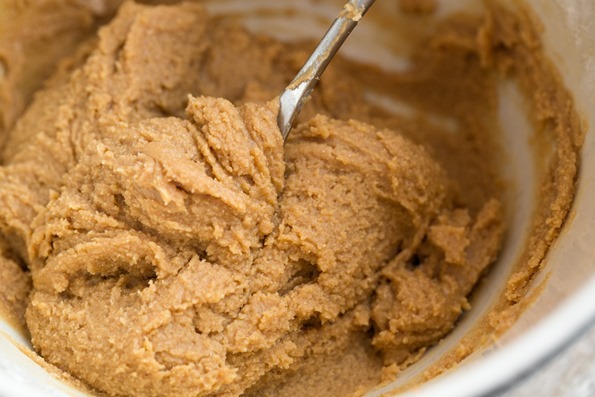 Once it thickened up, I stirred in some sea salt to enhance the flavours and rice crisp cereal for a crunchy texture. Oh my….simply irresistible!!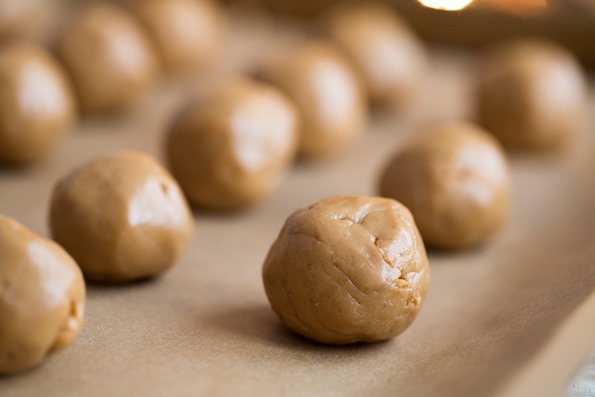 Watch them disappear almost as quickly as they were made.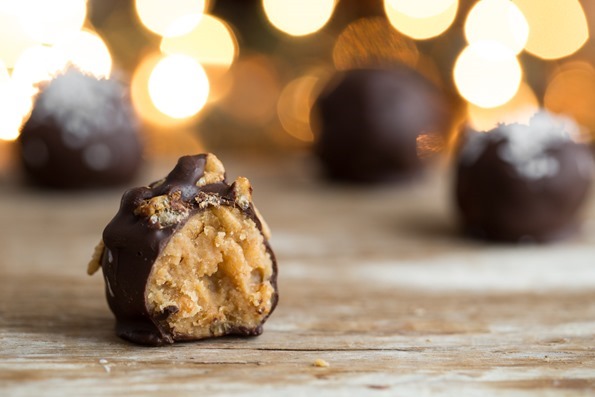 Let's get social! Follow Angela on Instagram @ohsheglows, Facebook, Twitter, Pinterest, Snapchat, and Google+