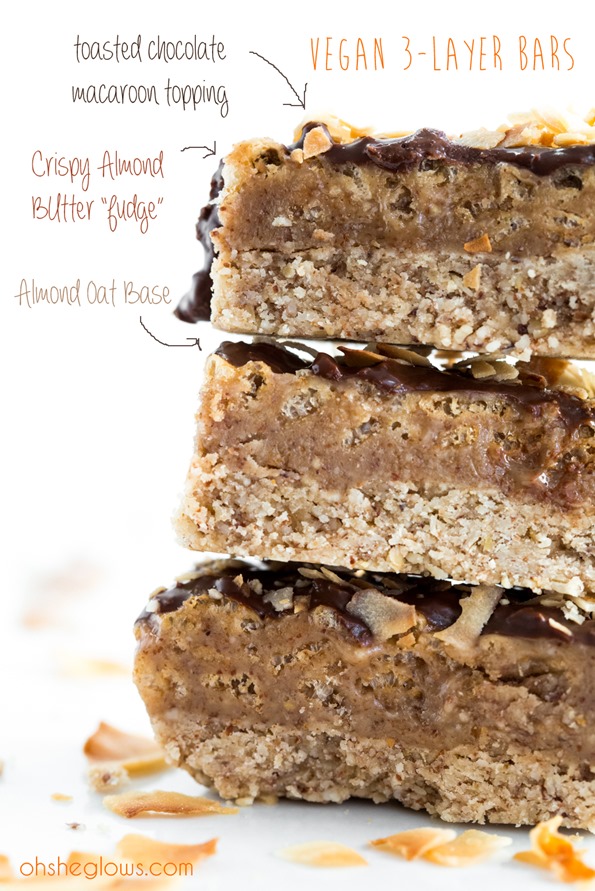 I may not have my costume picked out or a pumpkin carved yet (how the heck is it Oct 24th?), but the vegan candy options are a-go. That is, if they last until the weekend.
I've been working on these layer bars for a few weeks now. It took a bit of patience to get the thickness of the layers juuust right, but lo and behold I finally nailed something worth sharing.
Me likey. Me likey a lot.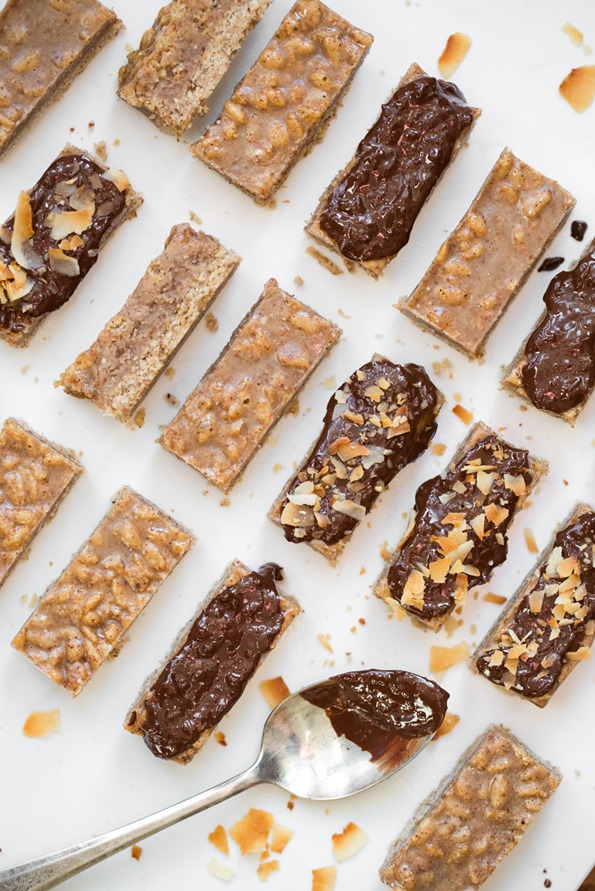 If you are looking for a fun and incredibly tasty Halloween treat (or really, a treat for any special occasion!), I hope you'll give these a whirl. They just about made our dreams come true.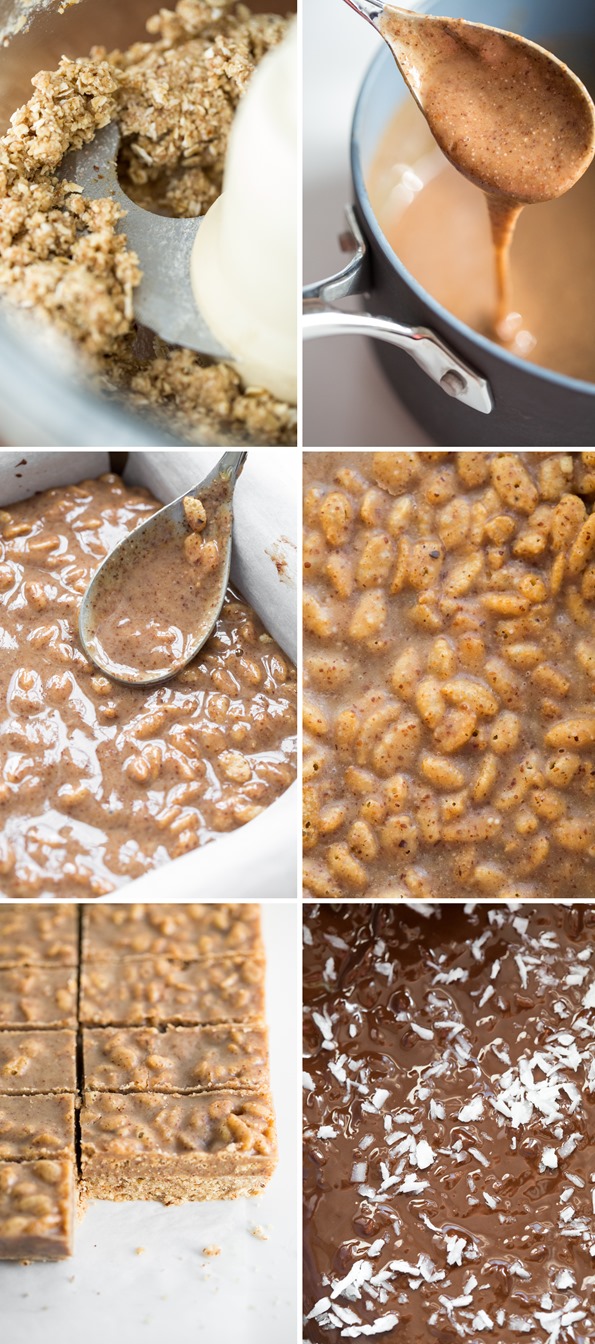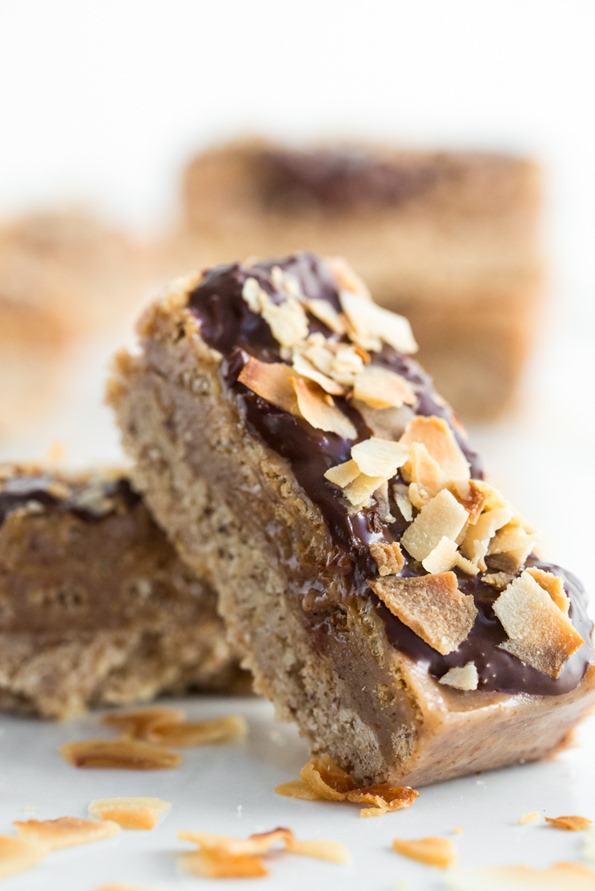 By the way, thank you for your comments in my last post! It's comforting to know that many of you have been through the same thing and it all worked out in the end. Here's to good luck house hunting vibes for all. :)
Let's get social! Follow Angela on Instagram @ohsheglows, Facebook, Twitter, Pinterest, Snapchat, and Google+