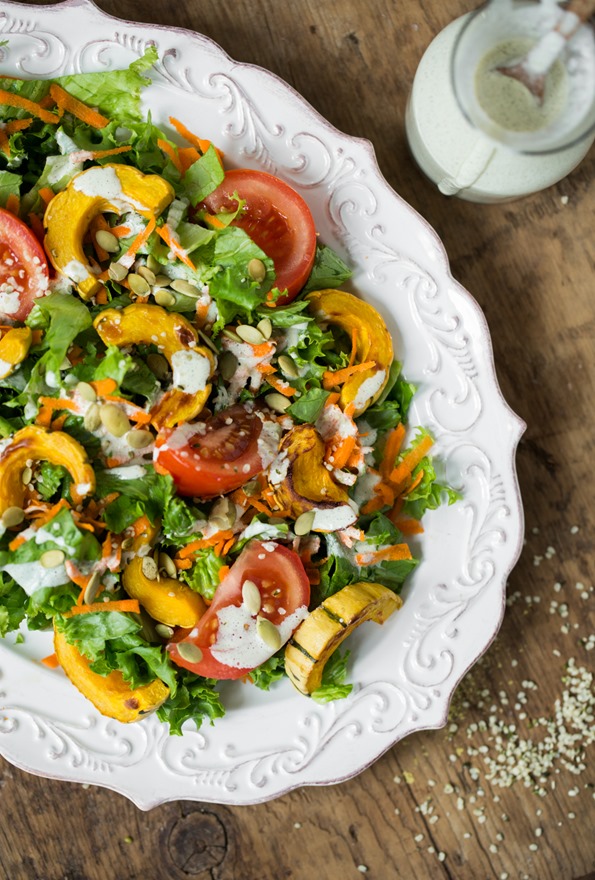 A blog reader recently challenged me to create a nut-free, creamy salad dressing. You know I love a good challenge and I'm always happy when you give me recipe ideas and let me know what you are struggling with. It's not always easy cranking out an endless supple of recipes, so I always appreciate any inspiration and guidance I can get. I first asked Julie if she has tried my beloved (nut-free) Lemon tahini dressing. The only problem is, she is allergic to sesame seeds as well, so that dressing was not an option.
I was totally stumped for ideas, until I spotted my bag of hulled hemp seeds…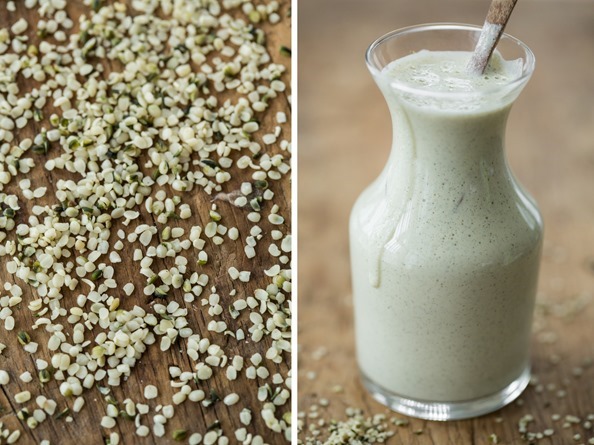 Yes, hemp seeds turn wonderfully creamy when blended. This could just work!
Of course, hulled hemp seeds (also known as hemp hearts) are nutritional powerhouses. Packed with omega 3 fatty acids, many say hemp seeds contain the perfect omega 3-6-9 fatty acid balance for the body, reducing inflammation and giving the skin, hair, and nails a gorgeous glow. They are also high in protein, and a complete protein to boot. This salad dressing has roughly 2.5 grams of protein per tablespoon, so it's an easy way to boost the protein in your salad without much effort! Who knew salad dressing could be high in protein?
Making this dressing is also a total breeze. Just toss water, hulled hemp seeds, nutritional yeast, sea salt, lemon juice, and garlic into a blender and blend away. Thanks to the creamy, healthy fats that hemp seeds provide, there's no need for a lick of oil in this dressing. I kept the ingredients very simple, but feel free to experiment with other herbs and seasonings if you want to doctor it up.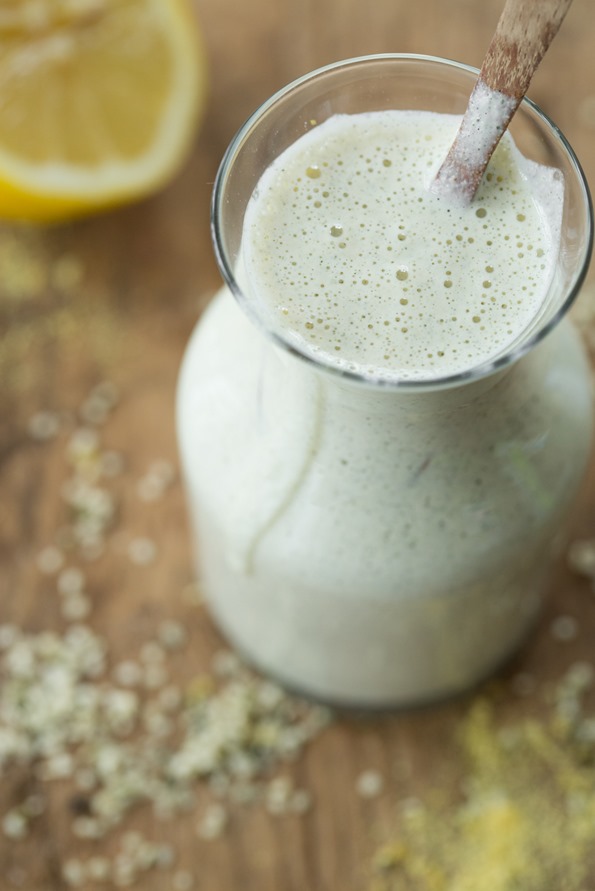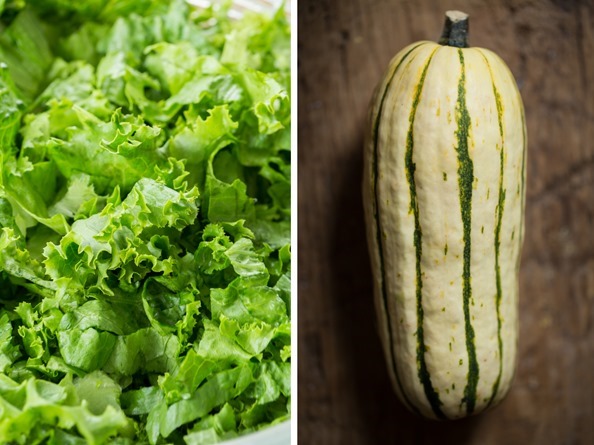 PS- You'll be seeing much more of this Delicata squash. It's my absolute favourite squash and I've been eating it like a crazy person lately.
PPS – I put about 3 times this much salad dressing on after photographing. Salads just don't photograph very well with lots of dressing, but that's how I usually eat them! Now you know. :)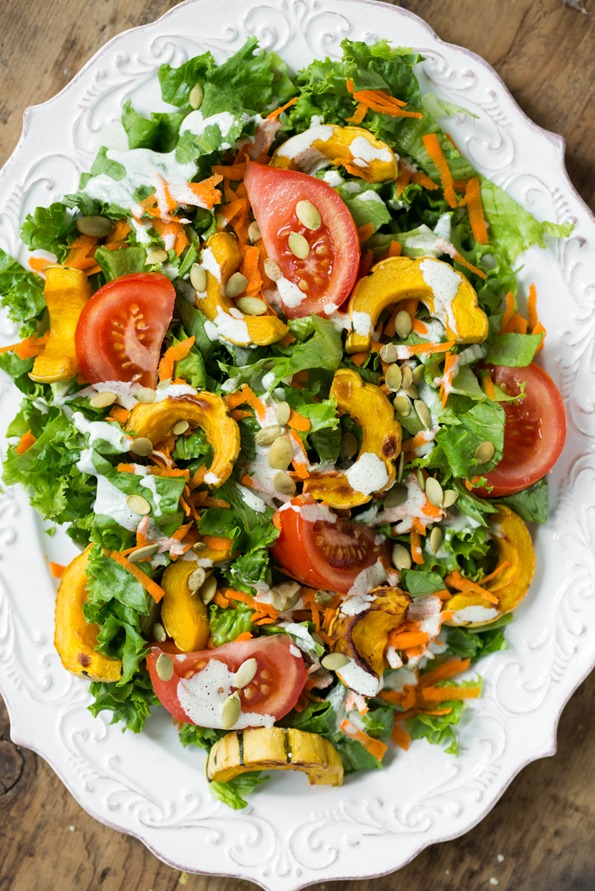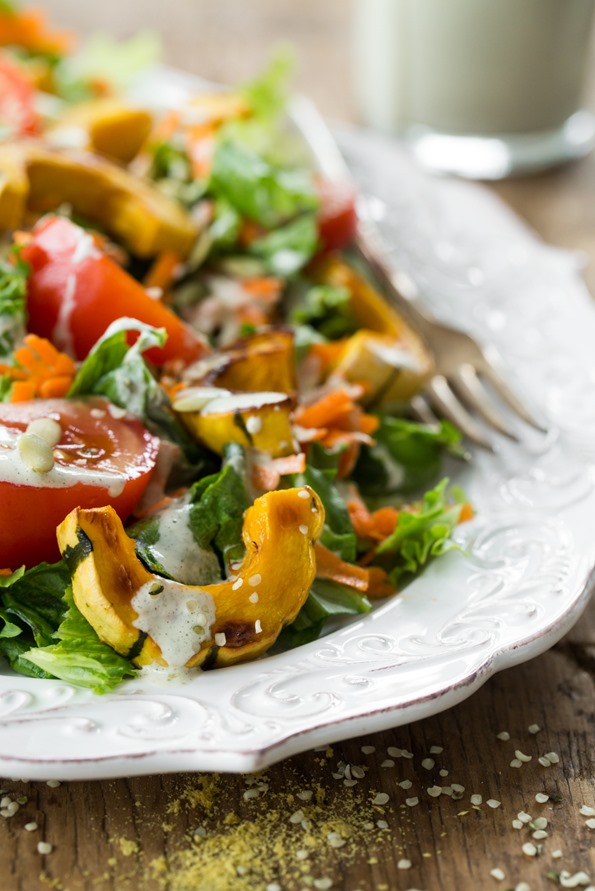 I hope you enjoy this nut-free take on a creamy salad dressing! As always, let me know what you think if you try it out.

Let's get social! Follow Angela on Instagram @ohsheglows, Facebook, Twitter, Pinterest, Snapchat, and Google+