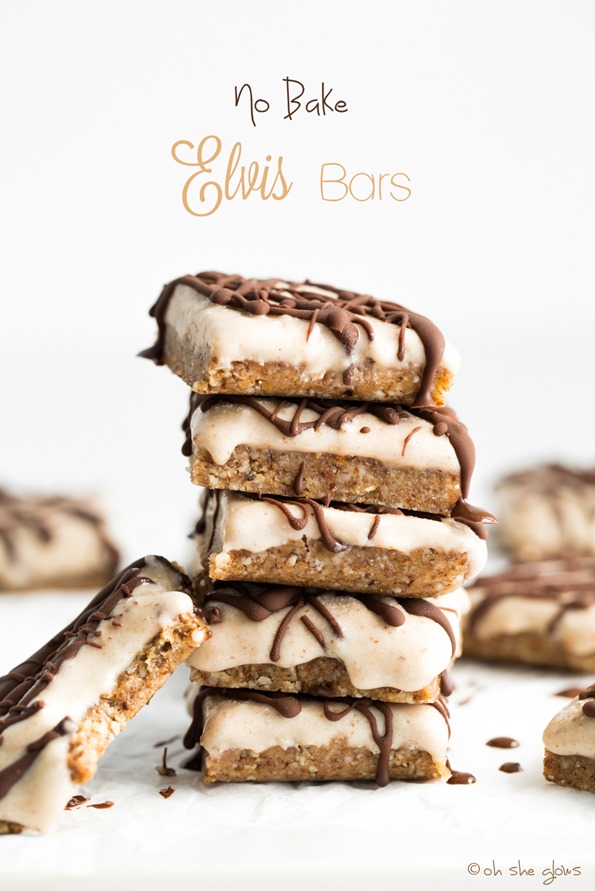 When I wrote this post yesterday afternoon I was sitting at my desk with a mini fan blasting ten inches from my face. My wrist rested on a frozen gel-pack and my hair was a lovely style of poof. Please remind me not to bother blow drying my hair when it's this humid out. We always get a few hot days in September, but 36 Celsius with a humidity of 44C is a bit much. As much as I don't want the colder weather to arrive, this heat wave makes me slightly happy fall is approaching. Bring on the boots, jeans, and crunchy leaves. Just don't bring the snow, wind chill, and black ice, mmm kay?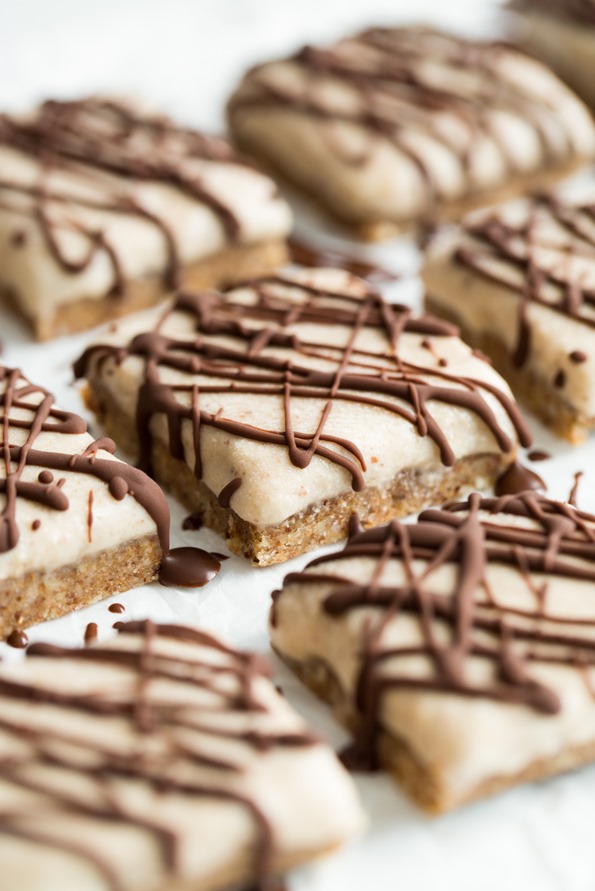 All I could think about was making something cold and refreshing yesterday. Smoothies, fruit, salads, and no bake snacks are the perfect heat wave foods. I figure if I'm sticking my head in the freezer, I might as well be eating something from the freezer at the same time!  I've always been good at multitasking.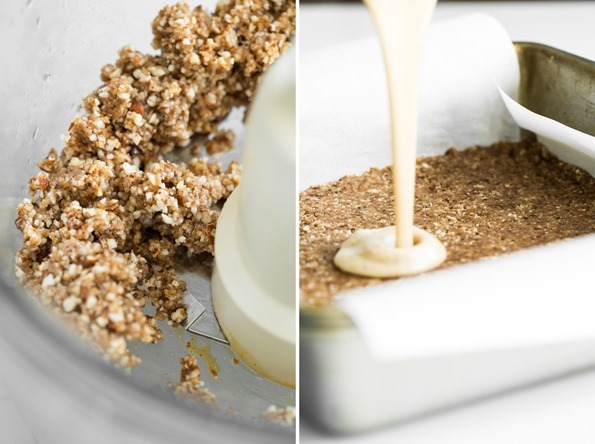 This simple, cool-you-down snack is my take on the ever popular Elvis Pie. Apparently, Elvis used to enjoy banana and peanut butter sandwiches (sometimes with bacon as well). Instead of using peanut butter, I made this a banana and almond butter combo complete with a delicious almond-based crust. The bacon is replaced by chocolate, of course.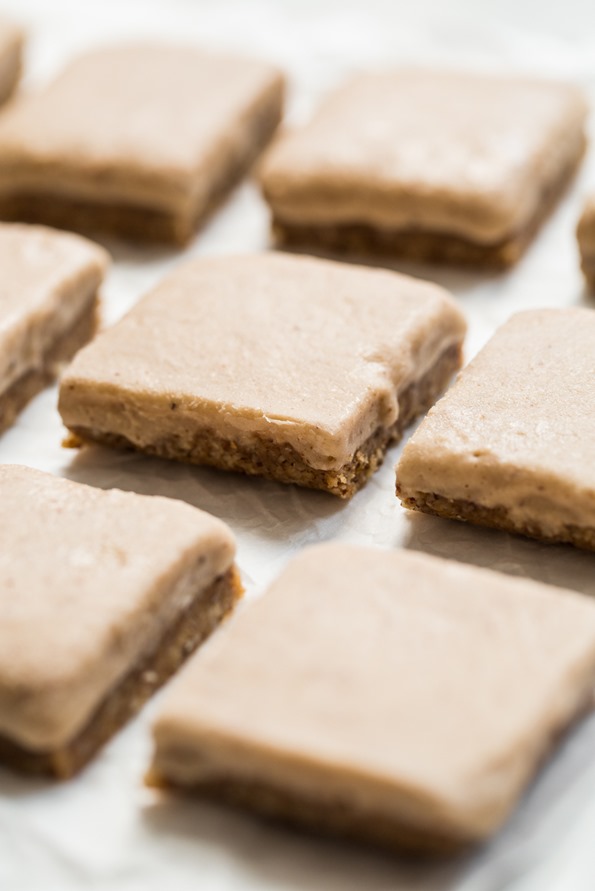 Photographing this frozen treat in 36C, standing beside huge windows with the sun beaming in on me was not very fun. Total hot flash moment. After each shot, I had to race the squares back to the freezer because they melted in seconds. Needless to say, I demolished a row of squares immediately after the shoot to avoid heat exhaustion. Or at least that's what I told myself.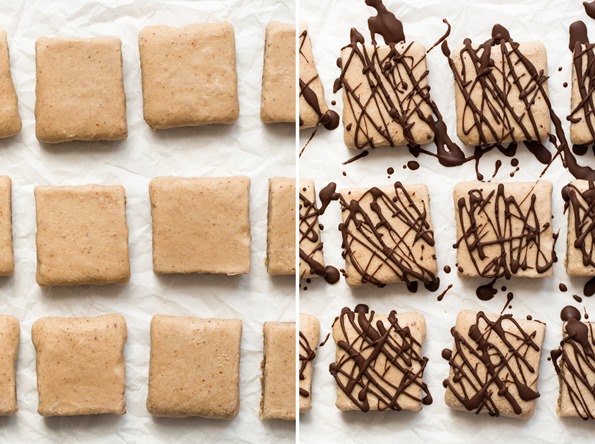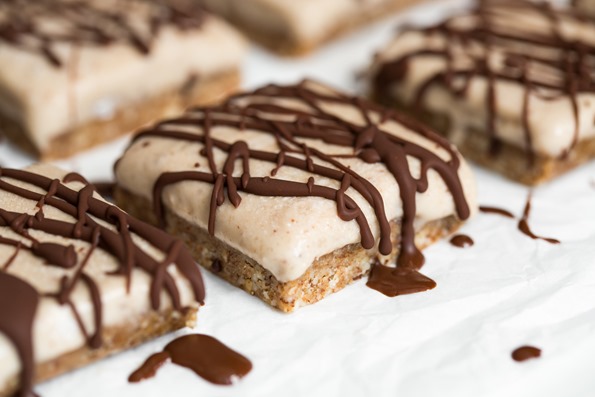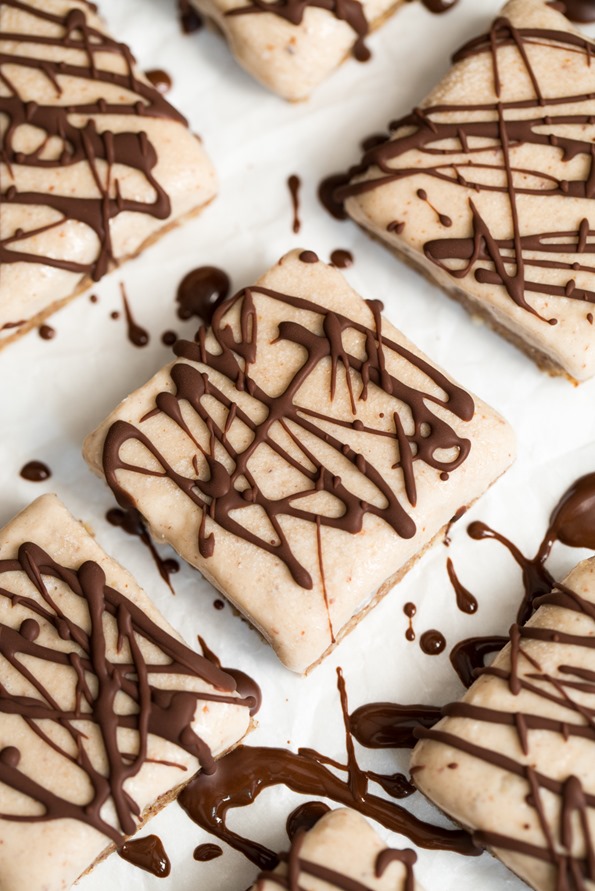 Let's get social! Follow Angela on Instagram @ohsheglows, Facebook, Twitter, Pinterest, Snapchat, and Google+