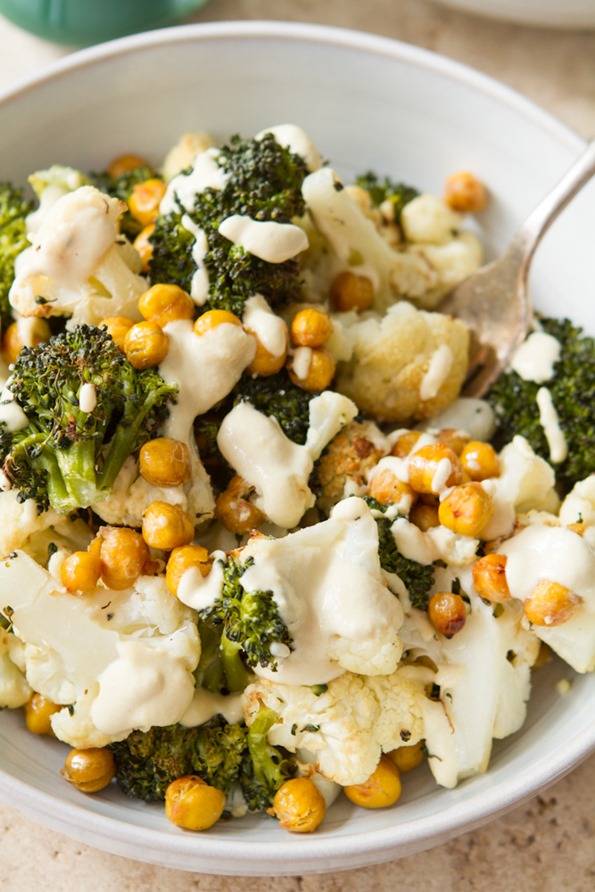 It's now March and after a few months of winter it appears I'm going crazy. Why? Well, you can now add roasted cauliflower to my list of strange-but-true late winter food cravings. Weird, I know. Cauliflower has never been high on my list of comfort food vegetables, but for some reason I just couldn't get the idea of a creamy roasted cauliflower recipe out of my mind. So I made a creamy cashew-based lemon tahini sauce and mixed it with roasted chickpeas, cauliflower, and broccoli. Doesn't that just sound dreamy?
I may have just lost half of you, but hear me out; if you've never been a fan of cauliflower (or broccoli) this just might be the recipe that changes your mind. It turned my husband into a believer and I hope it does for you too.
To make this simple dish a meal, I roasted some chickpeas to go along with it. The roasted chickpeas add a nice crunch to this mix and of course pair so well with the creamy sauce. Eric has recently discovered that the texture of roasted chickpeas is so much better than unroasted. So guess what we've been doing a lot lately? Yup, roasting chickpeas. This dish would also be wonderful served over a bed of grains if you are feeling so inclined. I planned on serving this with millet, proceeded to forget about it on the stove, and scorched the heck out of it. Figures.
The temperature is slowly climbing here in Southern Ontario and like many of you, we're anxiously awaiting spring's arrival. In the meantime, I'll be celebrating "springing forward" on March 10th which will mean daylight until just after 7pm. Major progress!!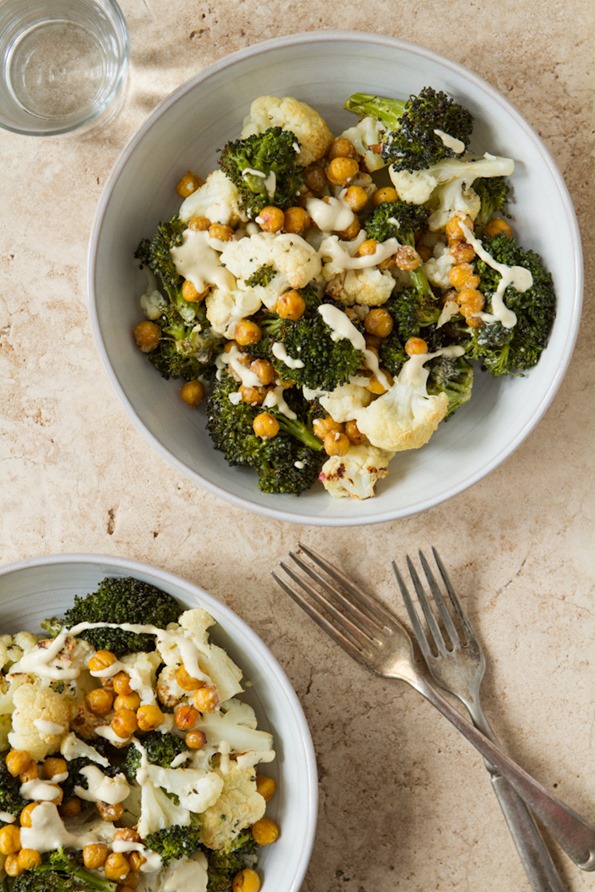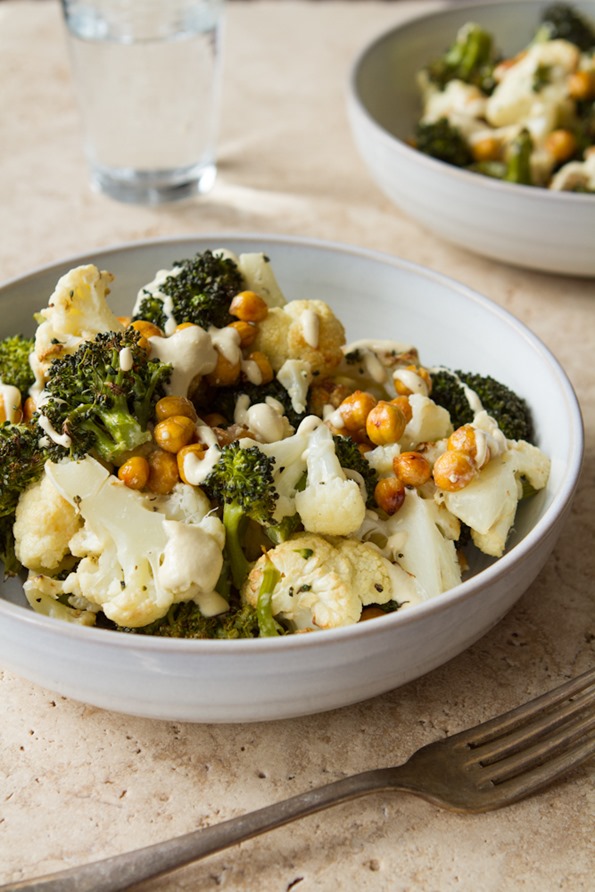 The first time I made this dish I was so hungry (and the dish was so tasty!) I ate almost the entire dish straight from the mixing bowl with a fork. My camera wasn't quick enough for me this time! That's when I came up with the name Buddha Bowl because I was rocking a Buhhda-like belly the rest of the day. Note to self: if you eat an entire head of cauliflower in one sitting you will pay the consequences. Carry on.
Let's get social! Follow Angela on Instagram @ohsheglows, Facebook, Twitter, Pinterest, Snapchat, and Google+