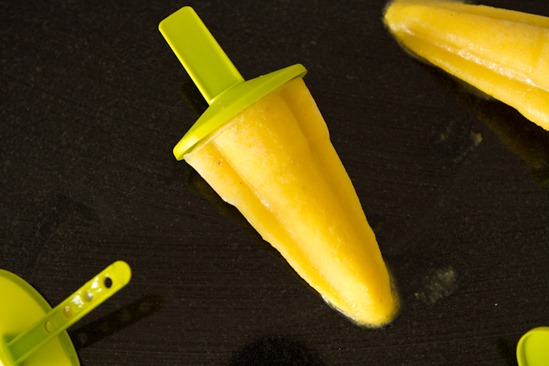 I've grown to love the month of May. Weather wise, we just don't know what we're going to get. Some days it's warm and sunny and other days it's rainy and cool. Evening walks usually require a light jacket…or sometimes a heavier one when it's raining and chilly…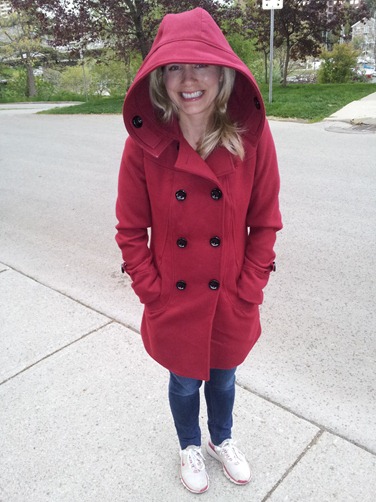 Watching the days get longer and longer is also fun to do. I was previously never a big fan of the spring months because I only focused on the crummy weather, but I'm learning to enjoy the ups and downs that spring often brings.  Plus, it's my birthday month so I have to like it!
With warmer temperatures in mind, I have not one, not two, but three snack recipes for you today!
It's almost the weekend and I think you should celebrate all your hard work. Or maybe whip up a couple treats for your mom on Sunday and share the love.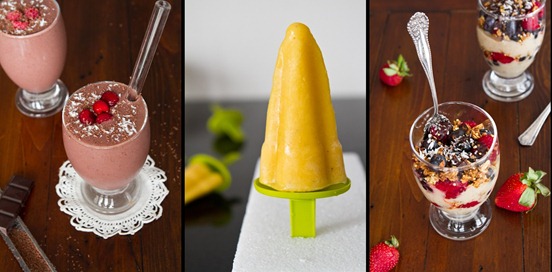 First things first.
I'm on a popsicle making kick.
After a trip to Costco earlier this week, I was reunited with one of my favourite purchases- a huge bag of frozen mango chunks! It appeals to my lazy, don't-like-to-peel-mangoes side and it lasts forever.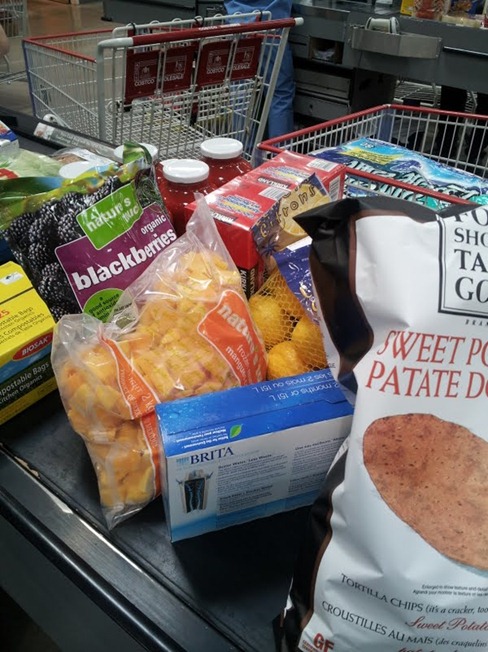 I think you know what happened next.
I ripped open the bag of sweet potato chips as soon as we got in the door.
Oh, right, we're talking about popsicles here. I think you know what I did after ripping open the bag of chips that Eric said we should save for my party.
Oops.
I blended up mango, banana, almond milk, and a touch of coconut extract. Check out that action shot!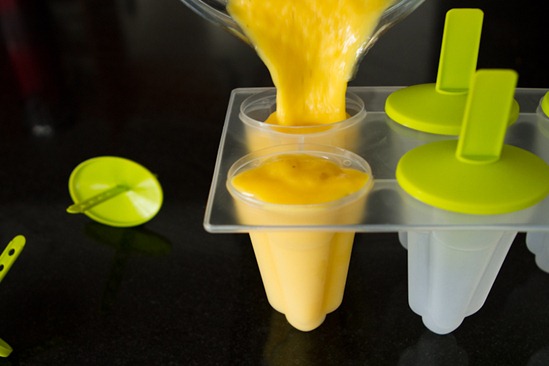 I proceeded to make a huge mess while pouring and snapping pictures simultaneously.
Then, I waited. Very impatiently. That's the worst part about making popsicles! Maybe next time I will make them overnight so I don't keep checking them every half hour.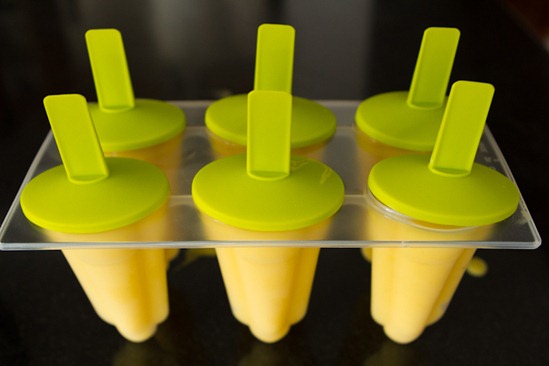 Well, they were worth the wait and then some. Creamy, sweet, tropical…and best of all, just 3 ingredients. Don't have a popsicle mold? Just use ice cube trays or drink it as a smoothie. It's a reeeeally good smoothie.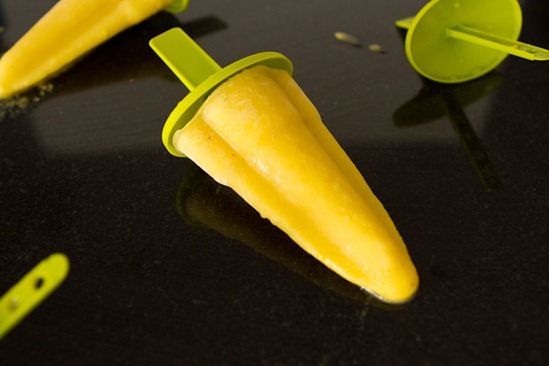 I'm thinking I have to make margarita popsicles too?
(note: recipes will be at end of this post)
Up next, berry parfaits made with banana soft serve. It's one of our go-to healthy desserts during the warmer months. Granted, I will happily consume this even when it's chilly outside, but it's even more fun to cool down with after a warm evening stroll.
It's made with processed frozen bananas, my fav Lightened Up Summer Granola, coconut, instant chocolate sauce, and fresh berries.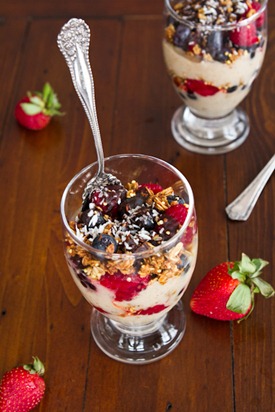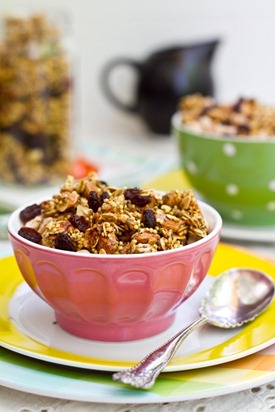 Finally, a chocolate raspberry smoothie, also for two! This just might be my favourite out of all of them. Super creamy with a lovely chocolate raspberry flavour.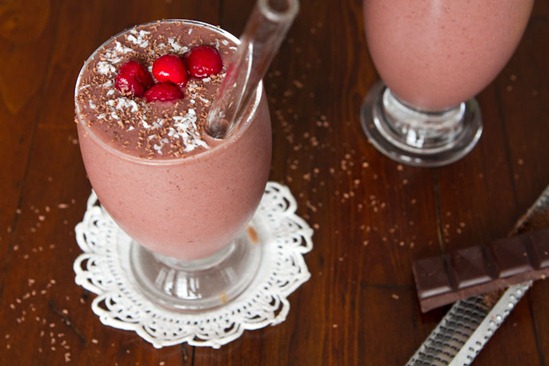 If my mom lived nearby I would be making her this smoothie on Mother's Day. John, I'm leaving this as your special assignment!
As I mentioned, I've been loving raw cacao powder lately. It has a really intense chocolate flavour and so many health benefits. Feel free to use cocoa powder if preferred. Both will work!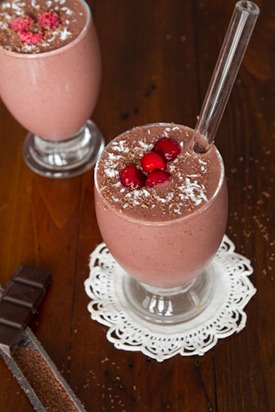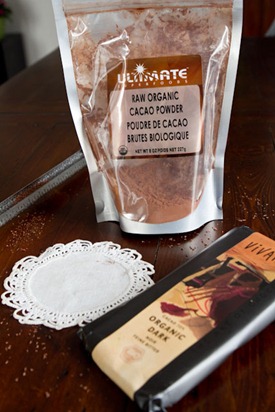 Looking for more easy snack recipes? Check out my 22 Ways To Get Your Vegan Snack Attack On Post.
3 Ready-in-a-Jiffy Warm Weather Snack Recipes
Let's get social! Follow Angela on Instagram @ohsheglows, Facebook, Twitter, Pinterest, Snapchat, and Google+