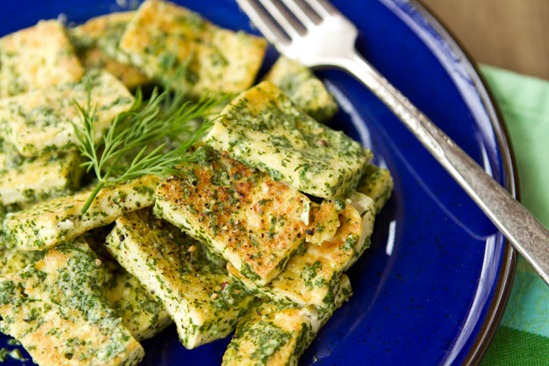 I really can't believe that I went all these years without tofu in my life.
I was under the impression that tofu gave me horrible stomach pains whenever I ate it, so that was the main reason for avoiding it. I recently discovered it doesn't seem to bother my stomach like I thought. When you have IBS, it can be extremely difficult to pinpoint which stomach issues are food related and which are anxiety/stress related.
I left you guys hanging after my first visit with the Naturopath, but there wasn't a lot to report. I only went for two visits. The doctor went over my medical history and food intake and also did allergy testing. When I showed him my food diary, he took one look at it and guessed that all the tannins in the green tea I was drinking (often 2 huge strong pots a day…!) were probably irritating my stomach lining. My allergy tests came back negative thankfully. The other piece of the puzzle would be to manage my IBS by continuing to work on my anxiety.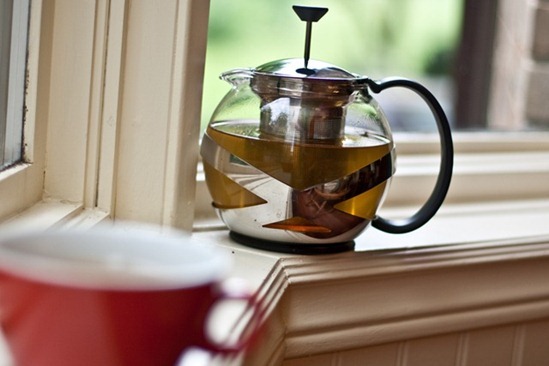 I thought he was insane for suggesting that my green tea could be a problem for my stomach, but I figured it was worth a shot. I reduced my green tea consumption to just 0-1 cup a day to see if it made a difference. Wouldn't you know it, my stomach pains reduced by about 50% almost immediately. I'm sure there was also a little placebo effect going on, but after reading up on tannins and stomach issues, I do believe there is truth to it. I have a cup in the morning, but I don't overdo it anymore. I've brought back the water in my life, which was needed. Something so simple, made such a huge difference in how I feel.
But, back to the tofu.
I'll admit, I was also scared of tofu…a lot. First impressions are everything and the big white hunk floating in murky water just didn't scream "eat me". I had to figure out what the heck to do with it first.
One of my favourite ways to prepare tofu is just a simple pan fry. After pressing the tofu for about 25 minutes to drain out the water (this results in a firmer tofu), I preheat a large skillet with 1 tsp of cooking oil and then chop the tofu into small squares. Then I cook the tofu for about 6 minutes on high heat, flip, and cook for another 6-8 minutes or so, reducing the heat if necessary. This method results in golden tofu with a nice crispy exterior.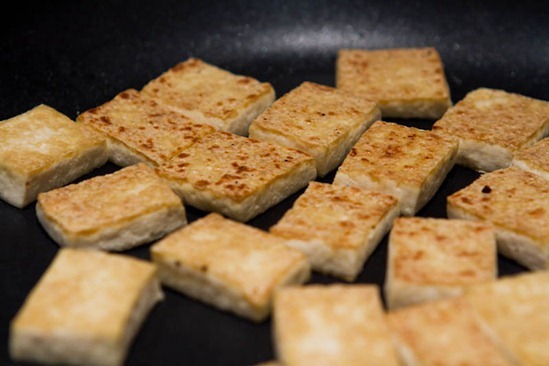 Sometimes, all I do is add a bit of ketchup and enjoy it as is or I marinate it first with a bit of apple cider vinegar & tamari.
My other favourite way is to turn it into Crispy Tofu Strips! You must try these if you haven't. Eric said he would happily give up regular chicken strips for these bad boys.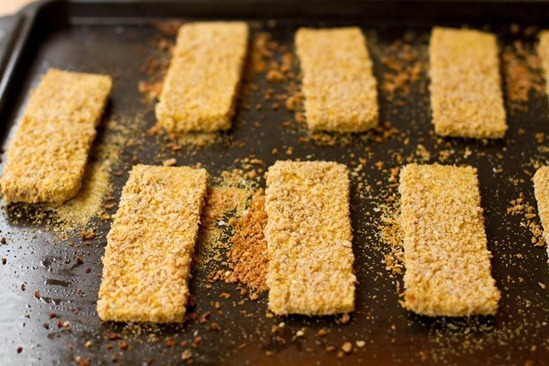 Other times, I like to get creative with sauces…like this incredible lemon dill sauce. If you adore my lightened up lemon tahini sauce…and the lemon dill spin-off…you'll love this super lightened up version. It packs in 3/4 cup of fresh dill and has just a touch of tahini and oil in it. While the tofu is cooking, just whip the dressing up in processor and you're good to go.
Do I even have to tell you that I used my mini processor again? Gah, I love that thing.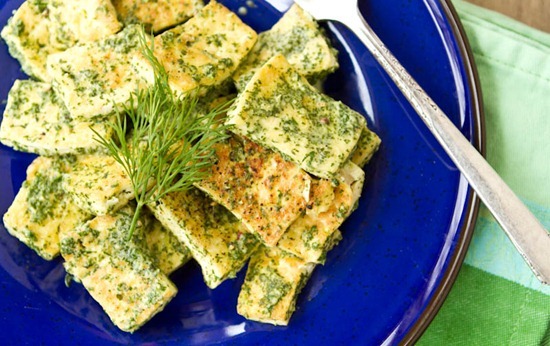 Maybe you'd like a gigantic tripod leg with your tofu, perhaps?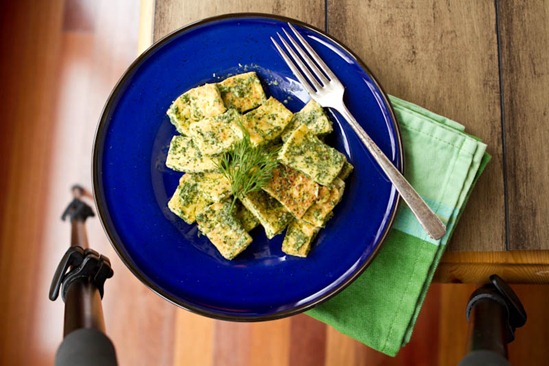 Sometimes a close up shot is all you need. That's what I told myself anyways.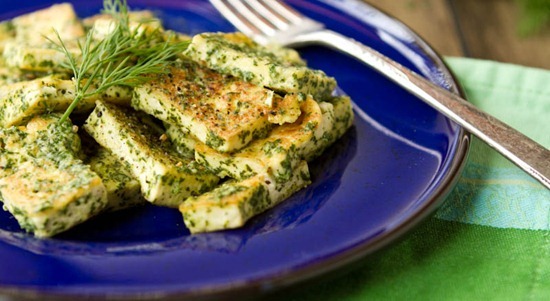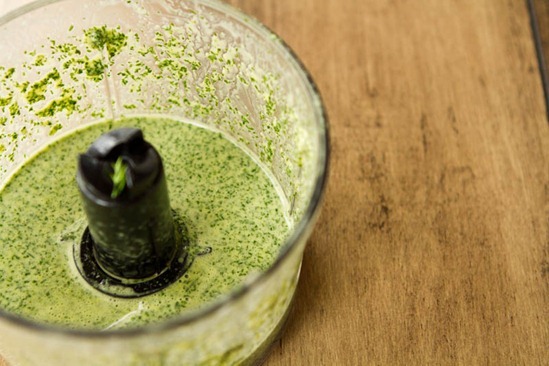 The clean up was also minimal.
But first, I devoured this tofu.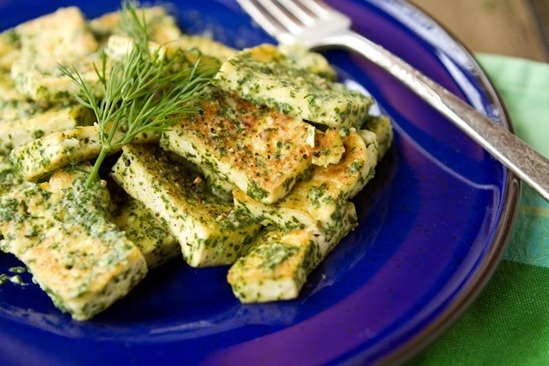 Feel free to enjoy this in a wrap, on a salad, over a bed of grains and vegetables, or on its own like I did. Maybe next time I'll have a bit more restraint to prepare a full meal with it…
Let's get social! Follow Angela on Instagram @ohsheglows, Facebook, Twitter, Pinterest, Snapchat, and Google+