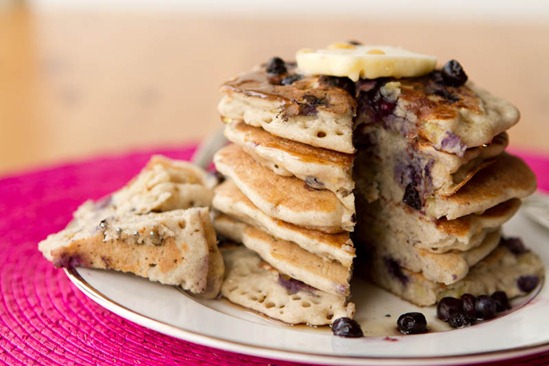 It's a dreary, rainy Thursday morning, so I can safely assume that you're probably thinking about the weekend, including the food you want to make.
Am I right or am I right?
Enter pancakes.
Pancakes are quite possibly one of the easiest things to prepare on a weekend. Any food that can be prepared successfully while half asleep is a winner in my books. I made these a couple weekends ago when I was feeling bored of my usual pancakes and I've since made 4 batches. They are not only gluten-free and vegan, but they hold together perfectly and taste incredible, even plain.
I recommend making a double batch and wrapping up the leftovers for snacks. Have you ever had a pancake burrito? Just spread a bit of jam and nut butter onto the pancake and roll it up. Instant pancake burrito on the go! Or you can sandwich two together and make a pancake sandwich.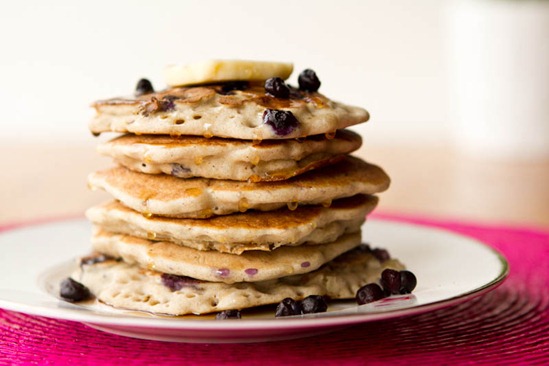 Pancakes are much easier than spilling a bag of espresso beans while making Homemade Bailey's. The worst part of it was I hadn't even opened the Jameson yet, so I have no excuse.

Thankfully, Sketchie managed to knock about 476 beans under the fridge, saving me a lot of clean up time.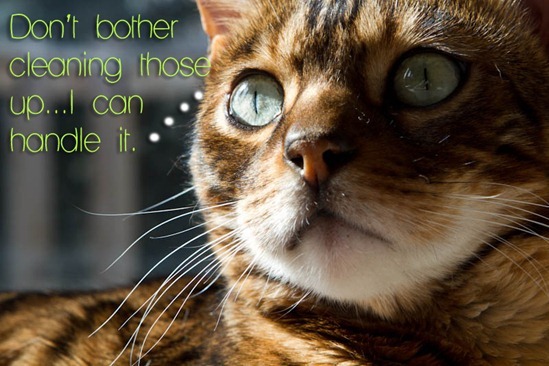 He's great like that.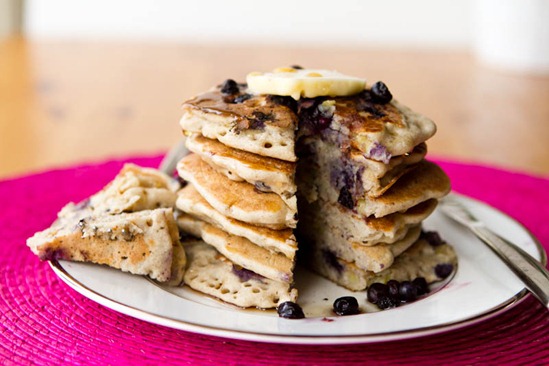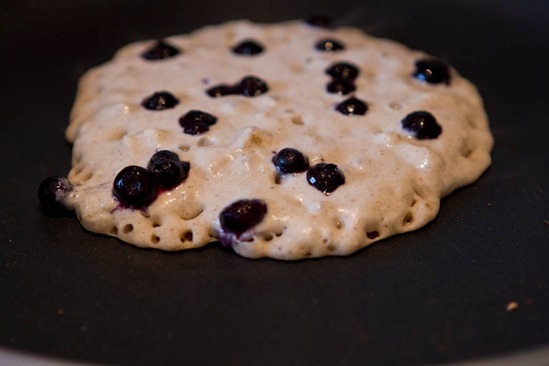 As I mentioned these hold together very well, especially considering they are vegan and gluten-free. You know they are ready to flip, when a lot of bubbles start appearing.
A couple pancake tricks:
1)  If you are using frozen blueberries like I was, sprinkle the blueberries directly onto the pancakes (like above) rather than mixing into the batter. This will prevent bleeding.
2) The best pancake tip I ever learned is to preheat the skillet completely before adding on the pancake batter. You know how people say the first pancake never turns out? Well, this is usually because it's not preheated enough. The first thing I do is turn on the burner to medium heat and preheat my skillet, before I even start prepping the ingredients. Not sure it's ready? Drop a tiny bit of water on it. When it sizzles, it's ready.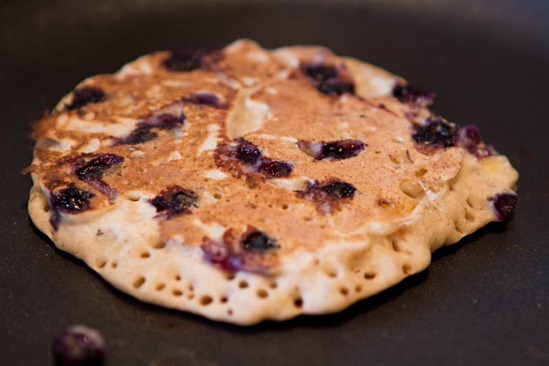 Before you know it, you'll have incredibly wholesome pancakes you can feel good about eating. Just be sure to make leftovers so you can whip up those pancake burritos for a yummy snack.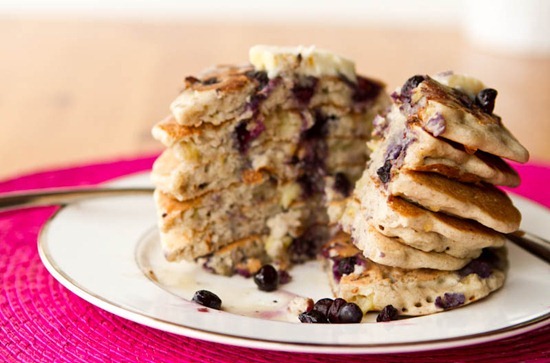 Set your clock forward on Saturday night.
Sleep late.
Make these pancakes.
Enjoy!
Let's get social! Follow Angela on Instagram @ohsheglows, Facebook, Twitter, Pinterest, Snapchat, and Google+