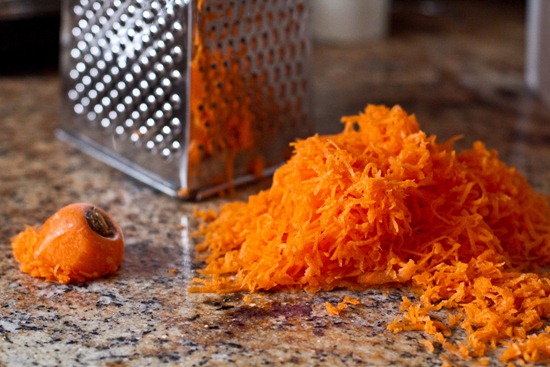 As winter sets in and my desire for a hot breakfast grows, I find myself searching for the perfect bowl of hot oatmeal.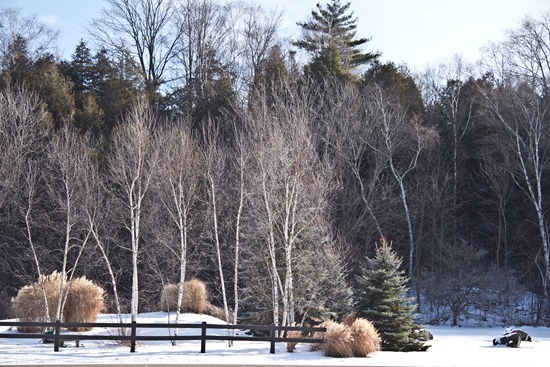 I'm pretty picky when it comes to hot oatmeal. If you have been reading the blog for a while now, you may remember that I used to dislike homemade hot oatmeal. There was just something about it that made my stomach feel off after eating.
But I don't go down without a fight. I have been on a quest to make a hot oatmeal recipe that I would fall in love with and I think I have finally found my match. I attempted a couple carrot cake oatmeal recipes last winter, but they never turned out as good as I was hoping. This recipe finally got it right!
If you enjoy carrot cake, you will go absolutely crazy for this bowl of oatmeal. I could totally see this as a fun, quick, and easy holiday breakfast for families who are looking for something that tastes indulgent, but is packed with nutrients and a full cup of carrots per bowl.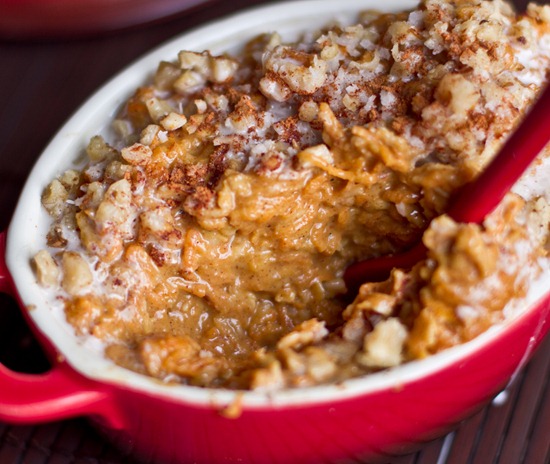 I believe i t would turn any oatmeal hater into a fanatic with first bite.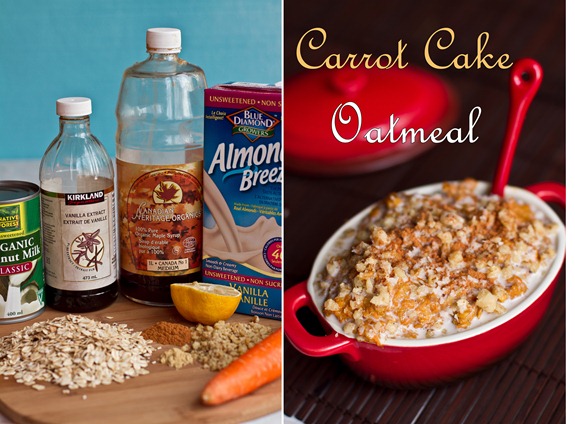 Update recipe:
Carrot Cake Oatmeal (original recipe)
This one is for all of the carrot cake fans out there! Creamy, crunchy, chewy, and sweet, this recipe packs in a full cup of carrots and a handful of healthy ingredients that will keep you feeling full for hours and hours. This oatmeal is also wonderful as part of a holiday breakfast with loved ones. If you are adapting this recipe for several people, I suggest pouring the oats into a large casserole dish when they are ready, adding your toppings, and using a large spoon to scoop portions onto plates or bowls.
Yield: 2 servings
Ingredients:
1 heaping cup finely grated carrot (about 1 large)
1 cup almond milk
2 tbsp full-fat coconut milk cream (or use more almond milk)
1 tsp ground cinnamon, to taste
1/4 tsp ground ginger
1/8th tsp ground nutmeg
pinch of salt
1/2 cup regular oats
1 tsp pure vanilla extract
1/2 tsp lemon juice (optional)
2 tbsp chopped walnuts, divided
2 tbsp raisins, divided
2 tbsp pure maple syrup
1 tbsp sweetened shredded coconut, for garnish
1 tbsp coconut milk cream + 1/2 tsp pure maple syrup, to garnish (optional)
Directions: Finely grate 1 heaping cup of grated carrots. You want to use the fine grate and not the large one so the carrot shreds are very small. This helps the carrot blend in more.
In a medium sized pot over medium heat, whisk together the almond milk, optional coconut milk cream, cinnamon, nutmeg, ginger, and a pinch of salt.
Stir in the grated carrots and oats. Adjust heat if necessary or bring heat to low if it starts to boil. Cook for about 8-9 minutes, stirring frequently. When the mixture has thickened up, remove from heat and stir in the vanilla extract, 1 tbsp walnuts, 1 tbsp raisins, and 2 tbsp of maple syrup. Remove from heat and portion into bowls.
Top the oatmeal with the remaining walnuts, raisins, and shredded coconut. If you are using coconut cream, you can mix a bit of the cream with maple syrup and drizzle on top of the oatmeal, as shown in the photo. Sprinkle with cinnamon for garnish.
Gather up the troops.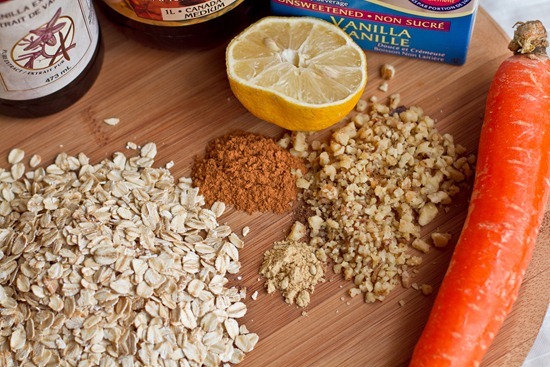 I urge you to make this recipe exactly as I wrote it above…it was that good!!!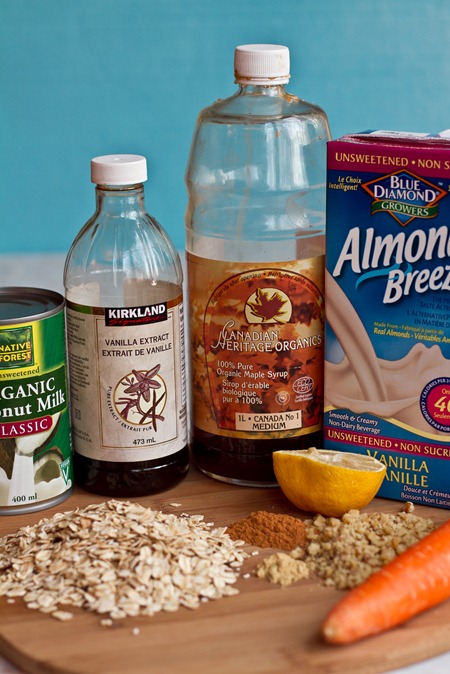 Finely grate your carrot.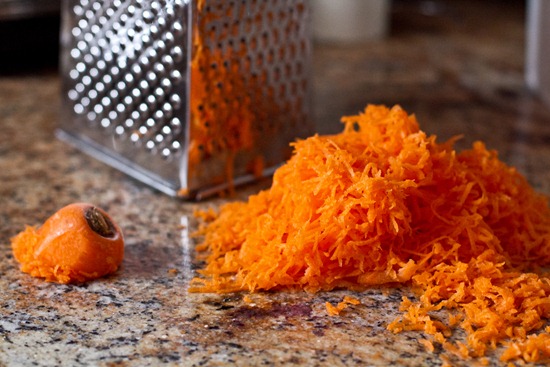 Gnaw on stump.
Who knew you could eat a heaping cup's worth of carrot in a bowl of oats and it would taste amazing?
Heat over low-medium.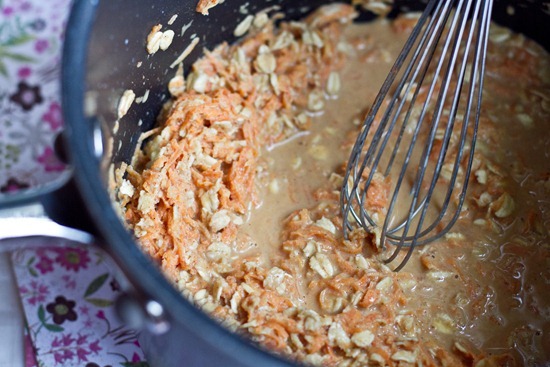 After cooking for about 8 minutes it will be nice and thick: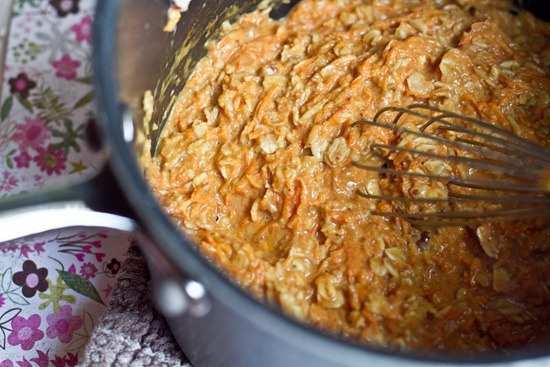 Pour into a bowl.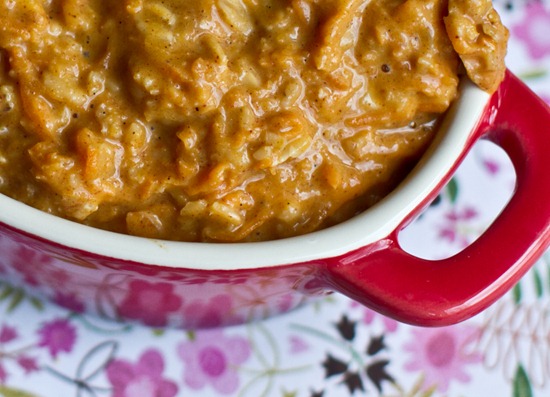 I picked up this cute mini casserole from Benix the other day and it makes the perfect oatmeal vessel!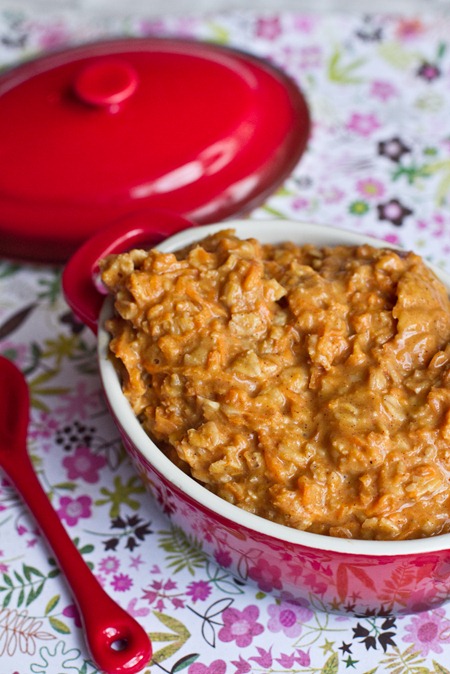 The best part about the mini casserole dish is that you can pop the lid on and refrigerate any leftovers that you have. I had some leftover and I just ate it as a snack later on in the day, straight from the fridge!
Garnish with 1 tbsp of crushed walnuts and 1 tsp of shredded coconut. Sweetened coconut, if you are feeling downright crazy.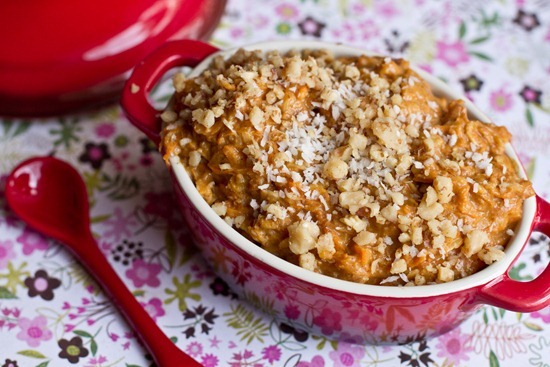 Now pour on the 1 tbsp of coconut milk cream + maple syrup mixture and drizzle your heart out!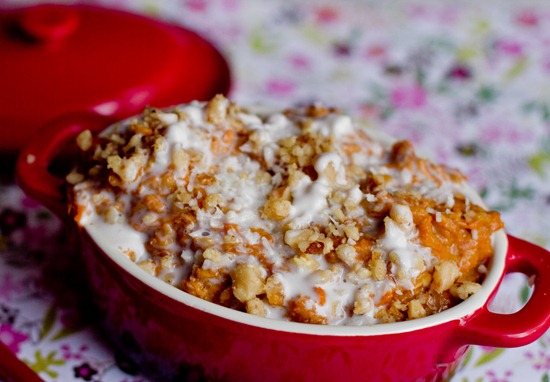 This mixture tastes incredible. Silky, creamy, and sweet. It is the perfect topping for the carrot cake oats!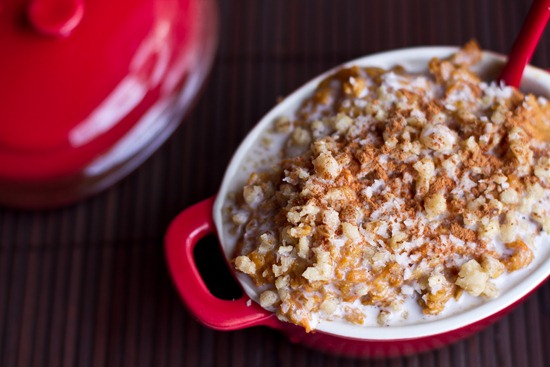 Want a bite?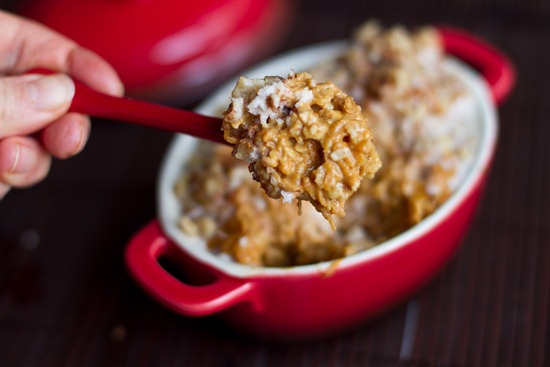 I also tried this recipe making vegan overnight oats and it wasn't as good as the cooked version. I will have to do some tweaking of the recipe…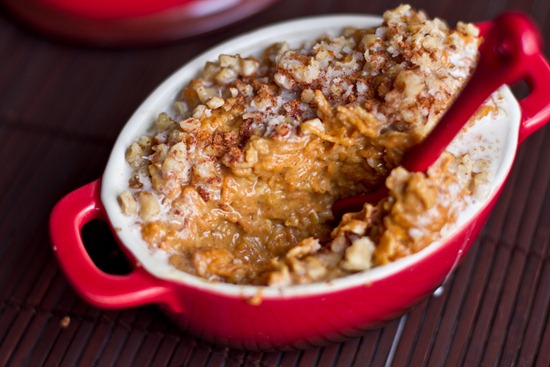 I was feeling crazy, so I ventured outdoors for some pictures!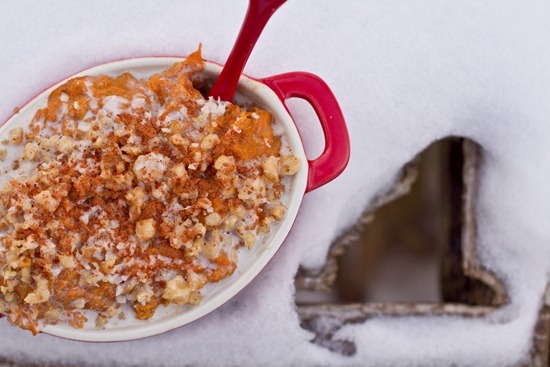 The great thing about oatmeal is that you can take it outside in the cold for a photoshoot, come back indoors, and it is still hot! bahaha.
My mini casserole dish got me thinking how great this recipe would be adapted for several servings and poured into a large casserole dish.
You could easily double, triple, quadruple (etc) the recipe to serve the amount of people that you need to. Then simply, pour the cooked oats into a large casserole dish, add your toppings, and use a large spoon to serve so others can scoop out their desired portion onto their plate.
I think it would be a wonderful holiday breakfast!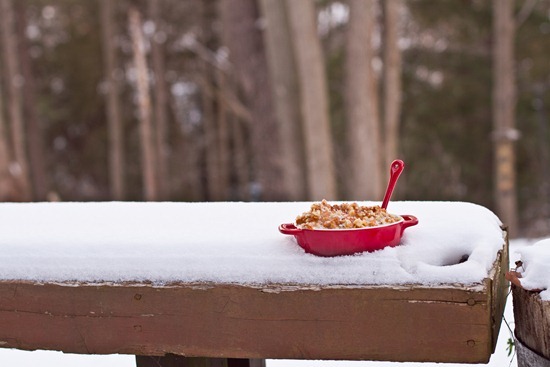 If you are looking for a delicious, healthy, and super quick holiday breakfast, you should give this one a shot.
Just be warned….an obsession may set in…
BYE!
Let's get social! Follow Angela on Instagram @ohsheglows, Facebook, Twitter, Pinterest, Snapchat, and Google+