Gooood morning!
I'm still not feeling 100% this morning. I woke up and my eyes were all red and puffy- must be from the injection yesterday!
Did any of you suspect that I was going to make my first batch of homemade almond butter!?
The lovely Melissa suggested that I try making my own! I always wondered how it would turn out and hearing about her experience made me want to take the leap!
Homemade Raw Almond Butter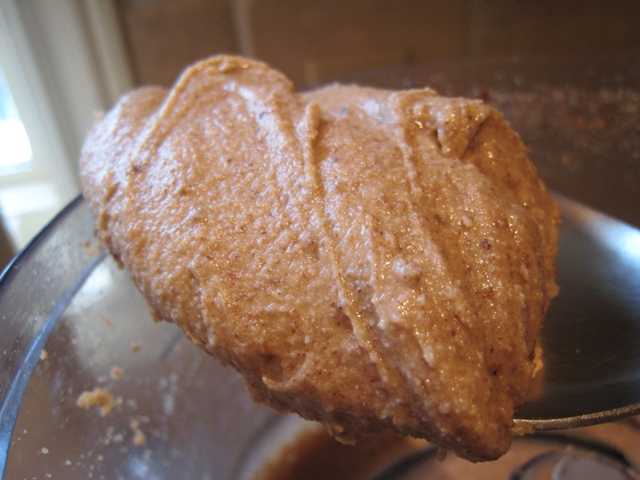 Ingredients: 2 cups raw almonds
Directions: Place 2 cups of raw (or toasted) almonds into food processor. Process for about 15 mins. scraping sides frequently. 2 cups of Almonds makes about 1 jar or a bit less.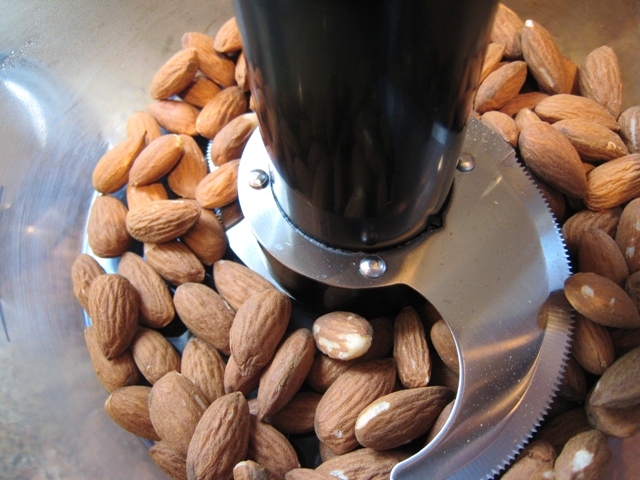 The almonds will stick to the sides pretty much the entire process. Lots of stopping and scraping involved. Patience is key!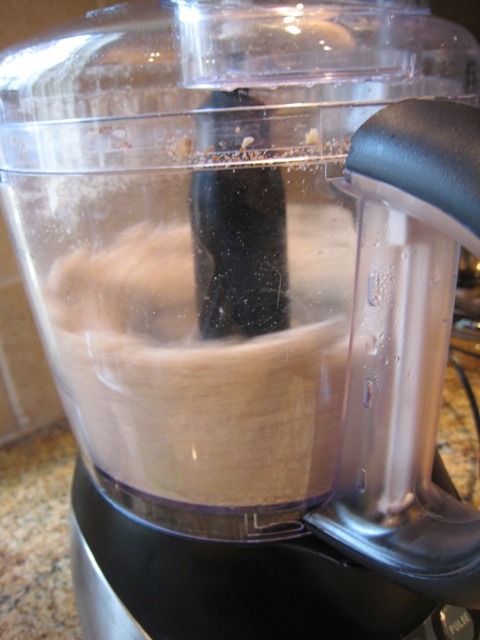 Do I see some solidification!? :)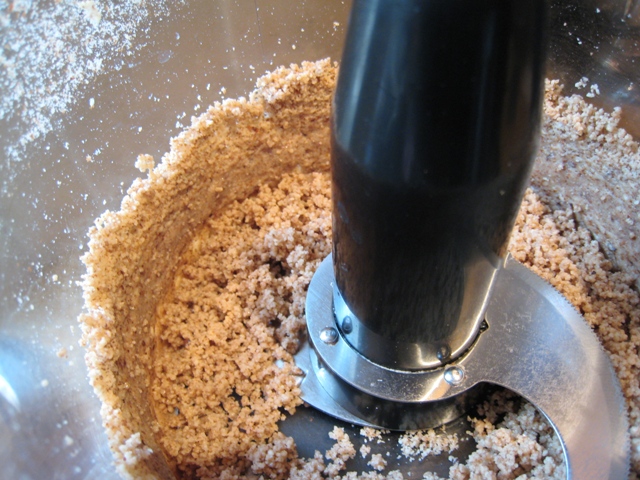 I almost squeeled for joy when I saw this: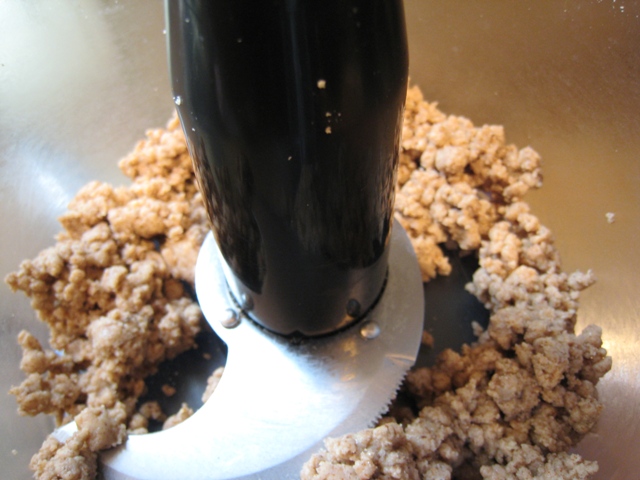 After about 15 mins: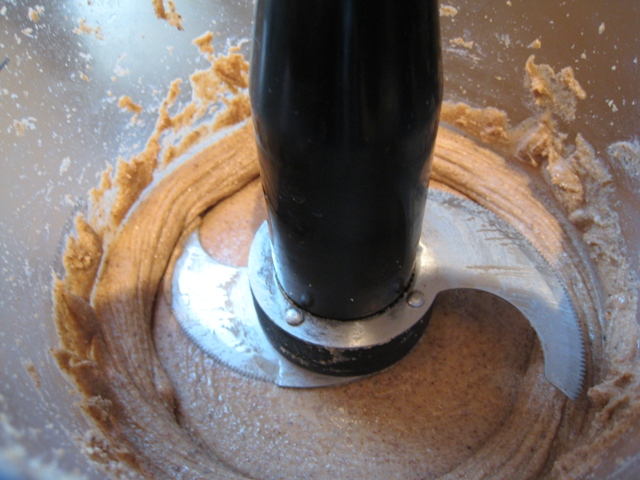 Can you believe it was this easy!?
Who hoo!!!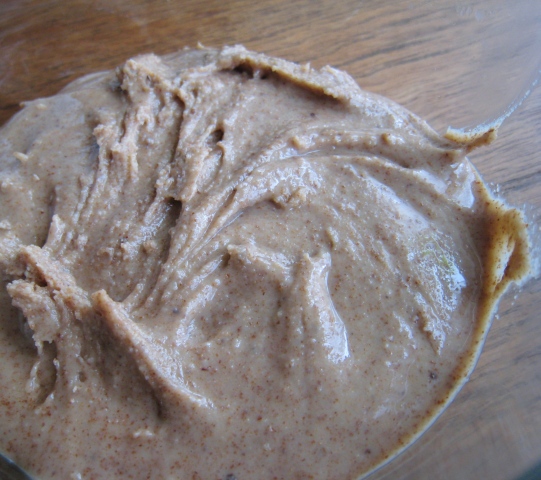 In a container it went!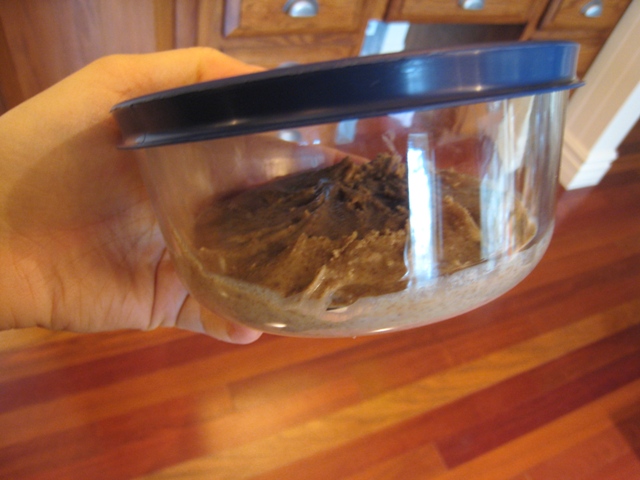 I am so happy this was successful- and SO easy! It is foolproof. I didn't even have to add any oil like I read I would have. I think patience is key. If you process it enough it will eventually get the right consistency without any added oil.
I am so happy that I have this now because it has been a couple weeks without any nut butter in our house! I had to stop buying it as a budget cut back. Goodbye Maranatha hello homemade goodness! :D
If you want to make this I suggest buying bulk raw almonds on sale! I bought about 20 cups worth back in the fall and I still have it!
My next homemade experiment? Almond milk!
I have to go drive Eric to the car dealership now…it never ends with this car! He has to get the transmission looked at. We are also taking Sketchie to the vet and dropping him off. He has to get a urine test because he has been having lots of accidents lately. :( Poor lil guy. He has to get a needle in his bladder!
~~~~~~~~~~~~~~~~~~~~~~~~~~~~~~~~~~~~~~~~~~~~~~~~~~~~~~~~~~~~~~~~~~~~~~~~~~~~~~~~~~~~~~~~~~~
" When forgiving others, you may actually be forgiving yourself. Therefore, forgive frequently."
John Singh