Presenting the new Valentine's Day Glo Bar called Adore!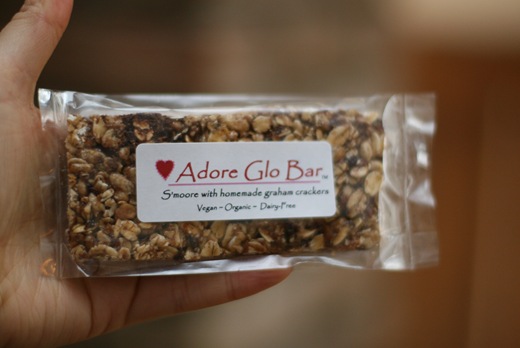 I let Eric pick the name because I just couldn't decide among all of your wonderful suggestions! It was so cute he was grinning from ear to ear when I told him I picked his name. :D He picked it because 'It has the same first letter as your name.' lol.
The flavour: Roasted Vegan Marshmallow S'moore with homemade vegan graham crackers, dark chocolate, and cacao nibs!
Eric had just two words when he tasted this bar, 'Best Seller' ;)
You can now purchase Adore (limited quantities) as well as the new X's and G'los Valentine's Day Variety Packs online!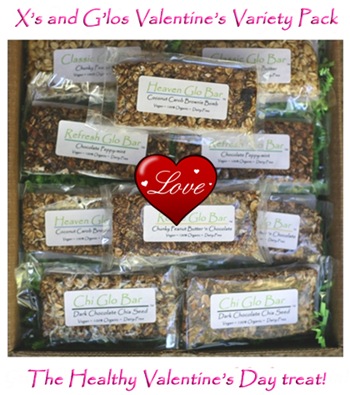 The Variety Packs are 10% off today only and I will be donating 10% of today's sales from the variety pack to the Haiti Relief via The Humanitarian Coalition!! Help Haiti gets its' GLO back and get some delicious V-day bars at the same time.
Click here to be taken to the Glo Bar Shopping Cart.
Lunch
For all of the early risers- do you find that you get hungry for lunch really early?? I am eating lunch so early these days- around 11:30am! Getting up early makes me so hungry in the morning!
So what was my weekly food treat as per the Early Rising Challenge?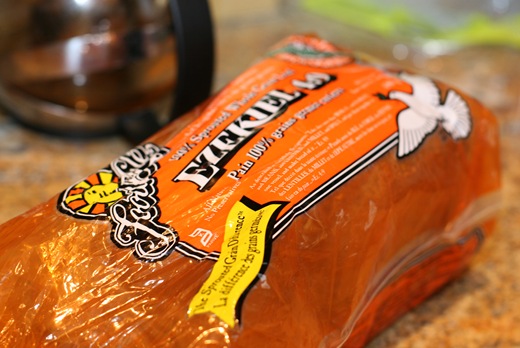 Ezekiel Bread!!!!!!!!!!!!!!!!
Lunch today was very colourful…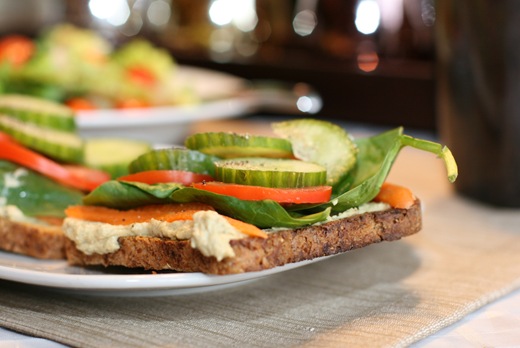 I like my Ezekiel bread toasted very crunchy. It takes longer to eat and feels more filling.
I piled on the veggies:
Cukes
Plum tomatoes
Homemade hummus
Organic Baby carrots
Organic baby spinach
Freshly ground black pepper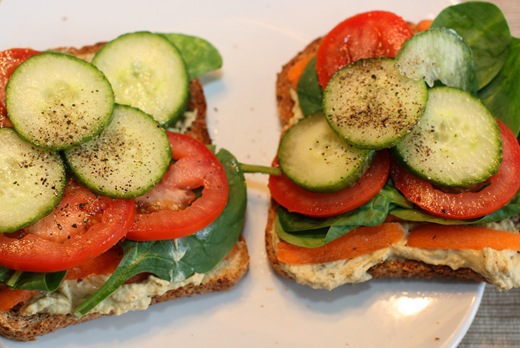 Yummerz.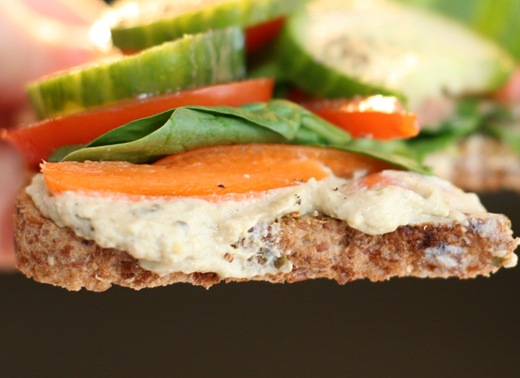 Then I had a romaine and cherry tomato side salad drizzled in homemade balsamic: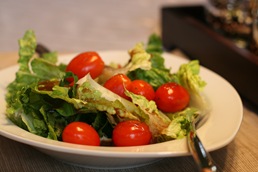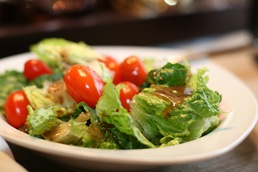 And Japanese Sencha green tea, to REV my engines for several more hours of baking today.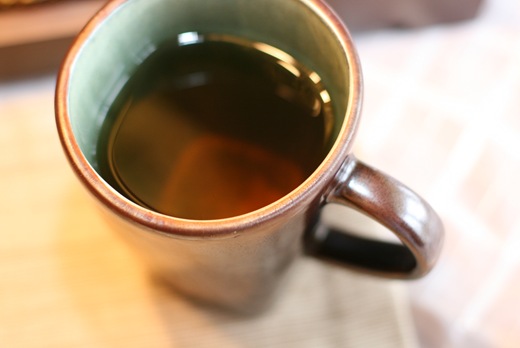 Dessert will be an Adore Glo Bar once these veggies digest a bit! ;) Mmmm.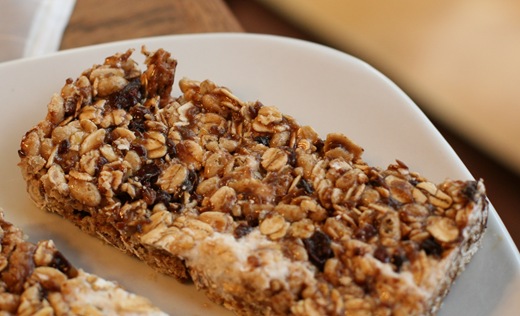 And…GLO!

Nothing great was ever achieved without enthusiasm.
~Ralph Waldo Emerson