Good morning :)
It is a BIG day in the running world today…the legendary Boston Marathon is going on this morning! Good luck to all the athletes!
Eric has made me this recipe before and we absolutely loved it! I have been wanting to make it again for a long time.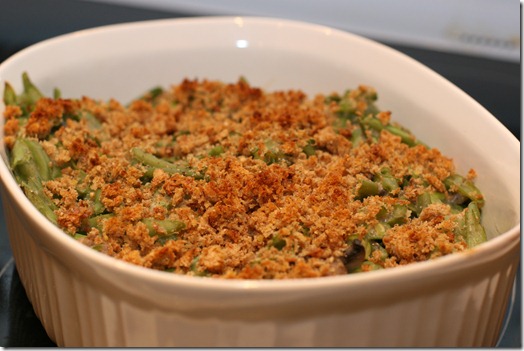 Vegan Green Bean Casserole
Adapted from Fat Free Vegan Kitchen.
I thought I would just point out the modifications that I made to it and then you can visit Susan's wonderful website for the full recipe.
I made a lot of modifications to this recipe based on what ingredients I had on hand. You can either follow my version or the original version. The original version is richer and the version I made last night is lighter. Both were good!
My modifications:
| | |
| --- | --- |
| Recipe calls for: | I used instead: |
| | |
| 3/4 cup soy creamer | 1.25 cup almond milk |
| 2 tbsp flour | 1/4 cup spelt flour + 1 tbsp chia flour |
| Dry sherry | I omitted |
| Whole Grain Bread | Ezekiel bread |
| 1 3-ounce can of French fried onions | Didn't have any, but I did miss them |
I used almond milk for this recipe. In order to thicken up the sauce like soy creamer would, I doubled the flour and added some chia flour. The sauce got so thick I had to keep adding more milk! Next time I would probably reduce the flour to 3 tbsp. It was a nice thick sauce though!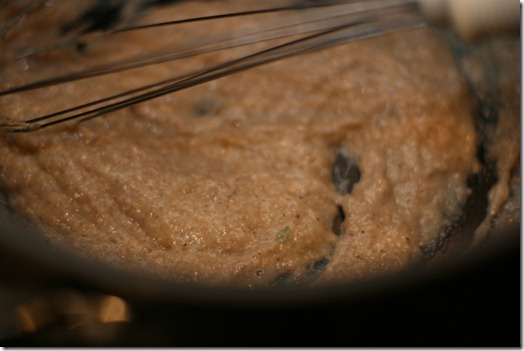 Also note that the garlic and seasonings are essential in this sauce. Without it, the sauce is very bland.
The lighter version turned out delicious!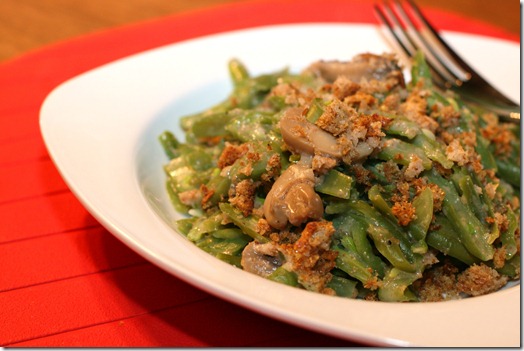 Eric is a big fan of this recipe…except for the mushrooms! Eric hates mushrooms and will not eat them if his life depended on it. He picked his out and I ate them all. :)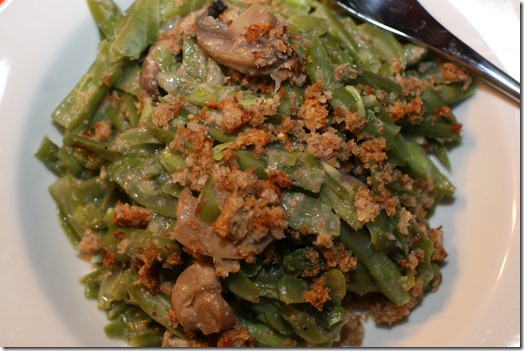 ~~~
The big secret in life is that there is no big secret. Whatever your goal, you can get there if you're willing to work. – Oprah Winfrey