So…what products do I absolutely LOVE and will help you get that sought after 'just-had-a-great-run' glow?
Click here to shop my favourite products!
Here is a list of my personal favourite products that I use daily.
In no particular order:
1) MAC Select Cover-Up for inner eye corners and pesky pimples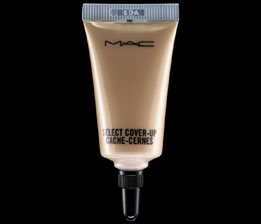 2) Shiseido Pressed Powder to keep shine at bay.
3) Victorias Beauty Rush Secret Oil Blotting Sheets I like to use these before dusting with pressed powder.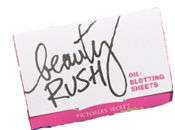 4) Revlon Beyond Natural Defining Mascara.  I take a tissue and wipe off excess before using to reduce clumping.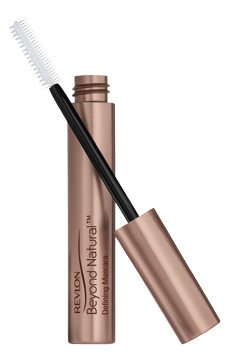 5) Annabelle Single Eyeshadow I wear the colour shown almost everyday. It is a great daily colour that makes the eyes look nice and bright.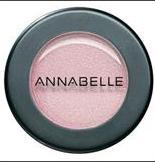 6) Too Faced Liquif-eye Kit   I dip the liquid eyeliner brush into the dark brown shadow and use this to line my top lashes everyday. For a more dramatic look, I dip it in the black for an evening look.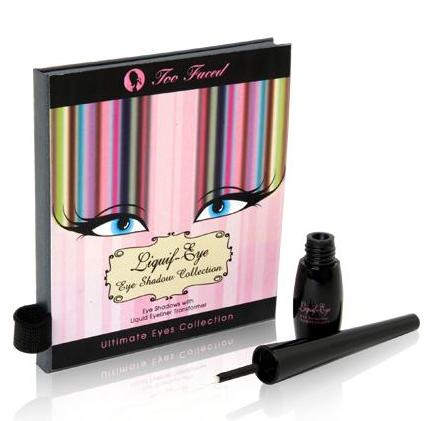 7) Blistex Lip Conditioner     I use this easily 10 times a day, maybe more in the winter!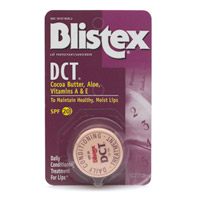 8) Lacross Exacta Tweeze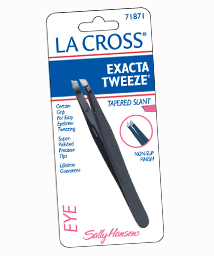 9) Sugar Tropic Tan Blush and Bronzer Duo    I sweep a bit of the bronzer all over my face concentrating on the hallows of my cheeks. Then, I dot the blush on the centre of my cheeks, close to my nose to give a 'pop'. Blend with fingers.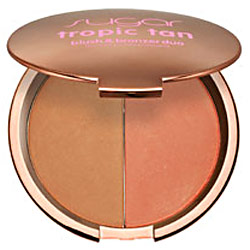 10-14) Vive Pro Color-Care Conditioner; Nivea Moisturizing Care Lotion; Cover Girl GC Smoothers Powder in Translucent Light (I have never tried this); Life Brand (Canadian) Oil-Free Eye Make-up Remover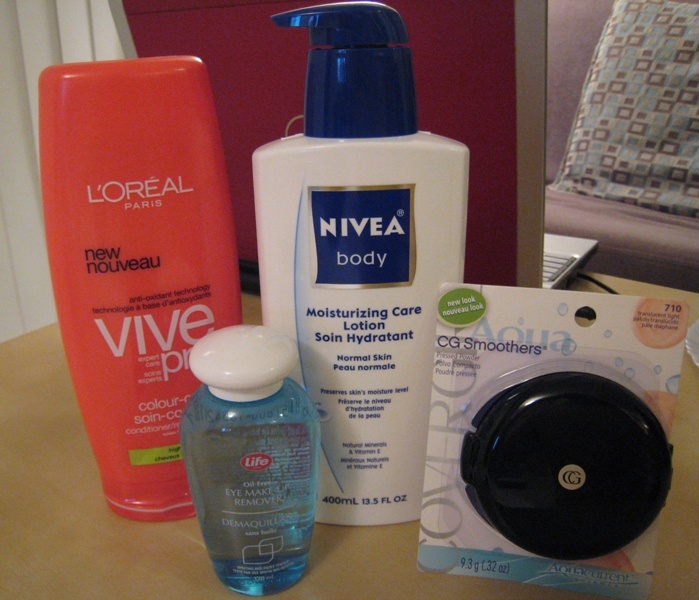 Note: I hated the GC SMoothers Compact Powder! It was very chalky and messy!
15) Two favourite perfumes: Victoria's Secret Amber Romance; Philsophy Pure Grace
16) Oscar Blandi Pronto Dry Shampoo If I don't have enough time to wash my hair, I sprinkle some of this amazing, magical powder into my hands and then swipe it over oily areas of my hair (i.e., scalp). I rub it in good and then brush it out to make sure no white shows. I have yet to find a better product! It has a fresh, lemon scent…so if you don't like lemon you won't like this…but it sure beats the smell of sweat! ;)