Good morning! Errr…afternoon! ;)
Sorry about the late post today- sometimes life just gets in the way of blogging, ya know?
I hope everyone is having a great start to their weekend.
I did not want to get out of bed this morning! Last night we were watching 24 until about 12:30, and I didn't open my eyes until 9:30am this morning! I was shocked. I am usually up around 8am on weekends wide awake. It's funny how sometimes the body just needs more rest. Must have been all that raking yesterday! hehe. Last night I also did about 5 more minutes of Wigg's awesome ab routine. She is the AB Superstar as far as I am concerned because I could barely do some of these moves! It is honestly the best ab workout I have come across. She also added a Part II as well, just in case Part I wasn't torture enough! haha.
This morning I have been cleaning the house- sweeping, vacuuming, mopping, laundry, dishes, etc. I still have lots left to do, but I will probably finish that tomorrow.
I also made another double batch of my fabulous Gluten free Flax + Poppy Crackers! They are so good. I am obsessed with them! :)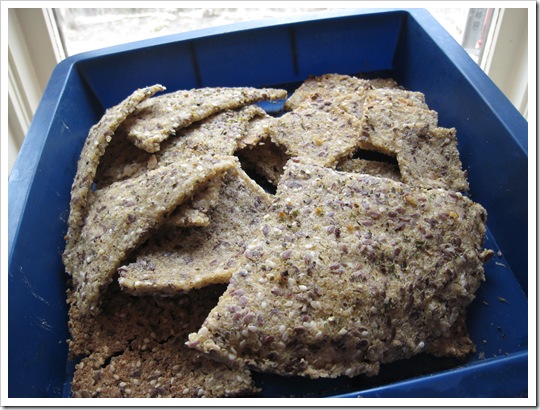 2 Flax Flatbreads as the base of an open faced sandwich: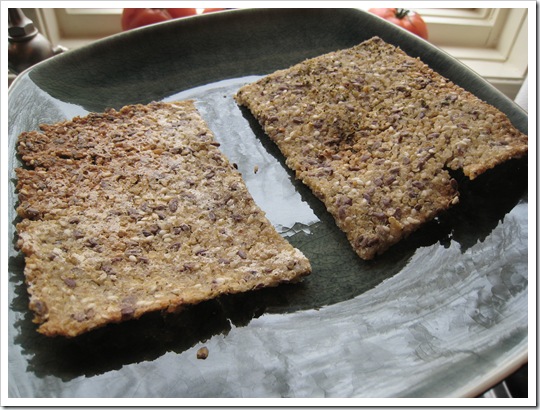 With Tomato Paste: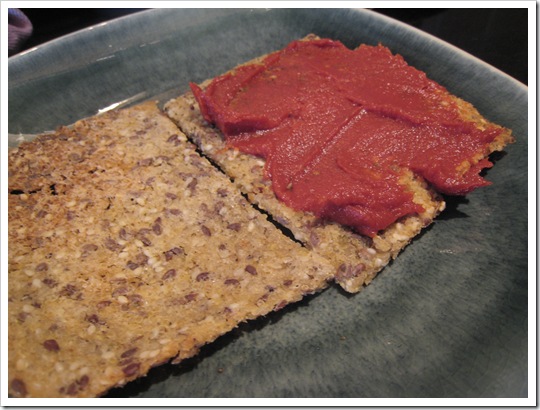 Did you know the cancer-fighting nutrient Lycopene found in tomatoes is a gazillion times more prominent in COOKED tomatoes rather than raw?
I always try to either eat cooked tomatoes or sauté my tomato slices lightly before consuming.
With Avocado and hummus + Paprika: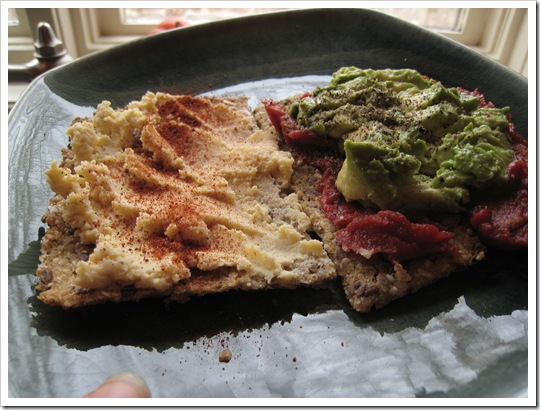 With Sauteed Spinach and 1 Tofurkey Slice: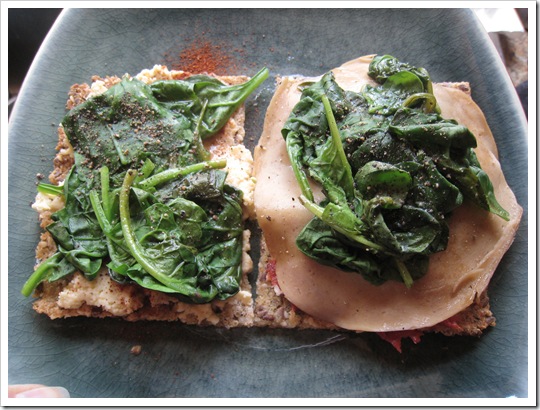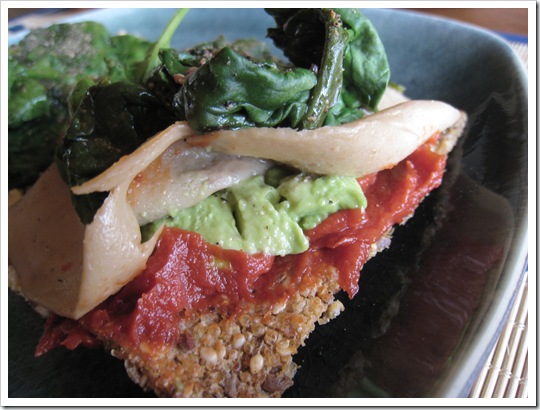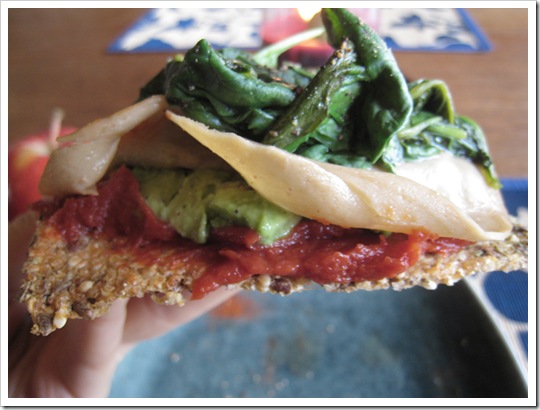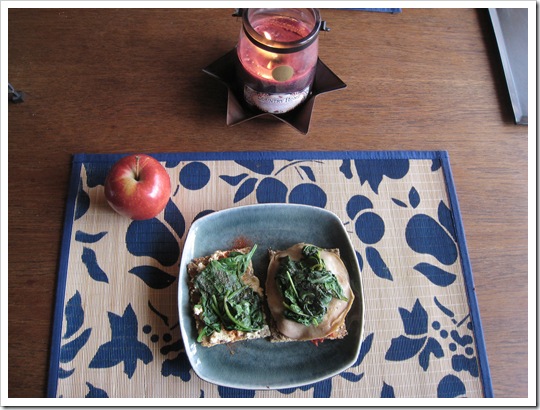 I had it with a small Gala apple and a tiny bowl of Spelt Cereal: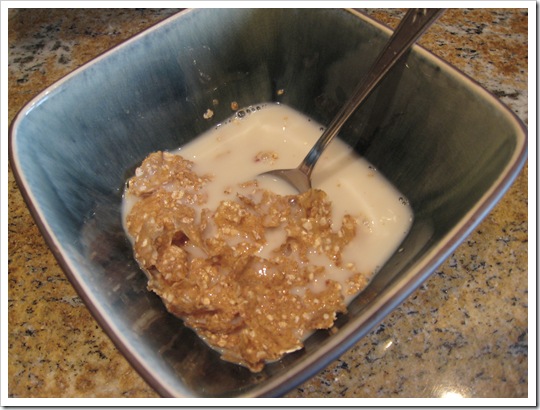 How's that for a Nutritional Powerhouse of a lunch?!
Delicious and satisfying! :)
I am off to do a treadmill workout in a little bit and then get ready for my fun Italian dinner out with the girls in Toronto!
I hope this isn't the type of Italian restaurant where the chef refuses to omit the cheese on the pizza!! Has anyone else ever had that experience? I went to an Italian Pizzeria and the chef didn't want to not put cheese on the pizza. lol. I had to explain to him that I LIKED it without cheese! Good grief! lol.
Today's Question:
What is your worst restaurant experience?
Have a great day everyone!