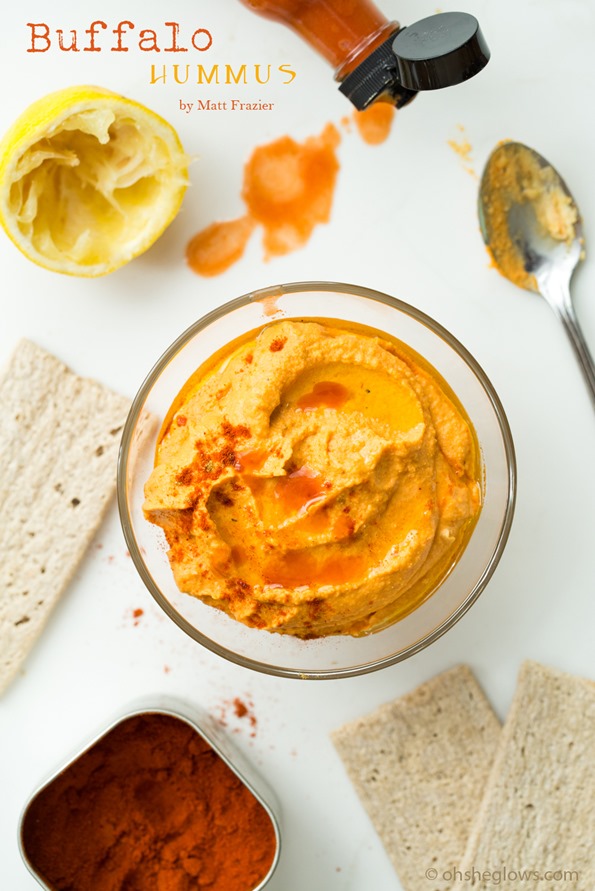 Today, I'm happy to share a new book by my friend Matt Frazier, creator of the popular blog, No Meat Athlete. I've been a big fan of Matt since the early days of my own blog (and of course a big fan of his popular t-shirts!). I've always admired his down to earth and approachable writing style and passion for fitness and health. He truly feels like a buddy when you read his blog. Matt can make anyone at any fitness level feel welcome in his space and his enthusiasm about a plant-based diet does just the same. You know how some hard core fitness blogs can make you feel like peeing your pants? Well, I've never felt that way reading Matt's blog. [Ok, maybe there was that one time.] He truly makes health and fitness feel like something we can all achieve whether you are just starting out or shooting for an ultra marathon. Oh and did I mention he does it all while eating a vegan diet?
Matt's first book, No Meat Athlete, hit the shelves this week (which also marks the beginning of his 40-city book tour!) and I'm so grateful to receive a review copy of his book and to participate in this virtual book tour. First, I'll tell you a bit about the book and then I'll share a recipe from the book below! You don't want to miss this one.
Here are some features of the No Meat Athlete Book:
Section I of this book is all about Plant-based nutrition for athletes, including topics like:
Food and nutrition Philosophy
Getting Started: Creating a healthy, Plant-Based eating habit
Plant-Based nutrition for Sports: an In-Depth Guide
In the Kitchen: Basic Cooking Skills to Save You time, energy, and embarrassment
55 recipes to Fuel Plant-Based athletes
Section II is called Running on Plants with topics like:
How You Can Learn to Love running
How to Make running a habit
Taking It to the next Level: advanced training techniques
Training for Your First (or Your Fastest) race
Matt also shares training plans for 5K, 10K, and half marathon races so you can get started right away!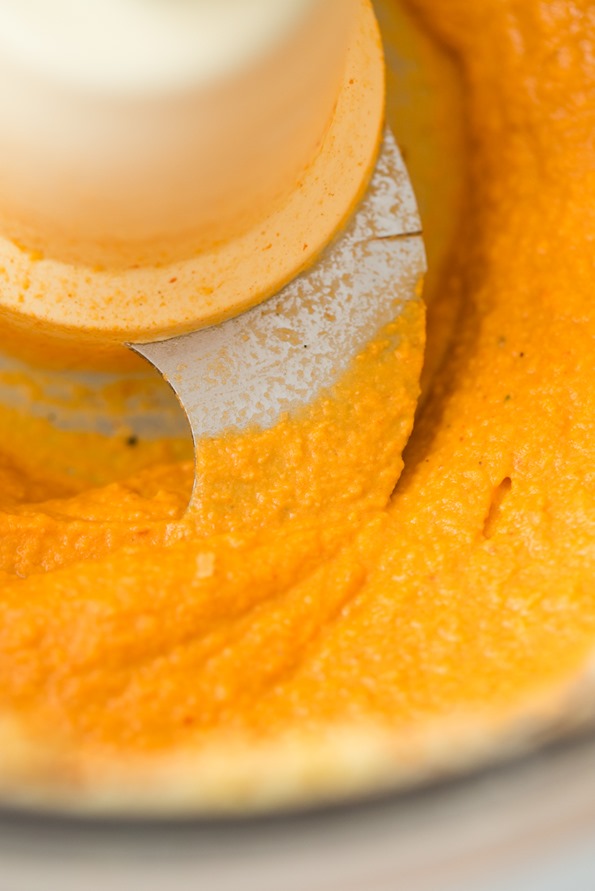 As I mentioned, there is a recipe chapter in the book featuring 55 plant-based recipes geared towards athletes. These are the recipes that Matt and his family eat on a regular basis and you'll find many quick and easy recipes in this chapter from Homemade Energy Gel to Cowboy Chili to Black Bean Brownies. Matt so kindly let me share a recipe with you today and let me tell you, it's a GREAT one!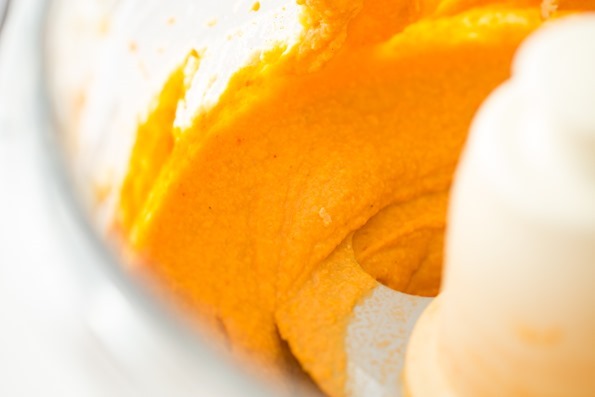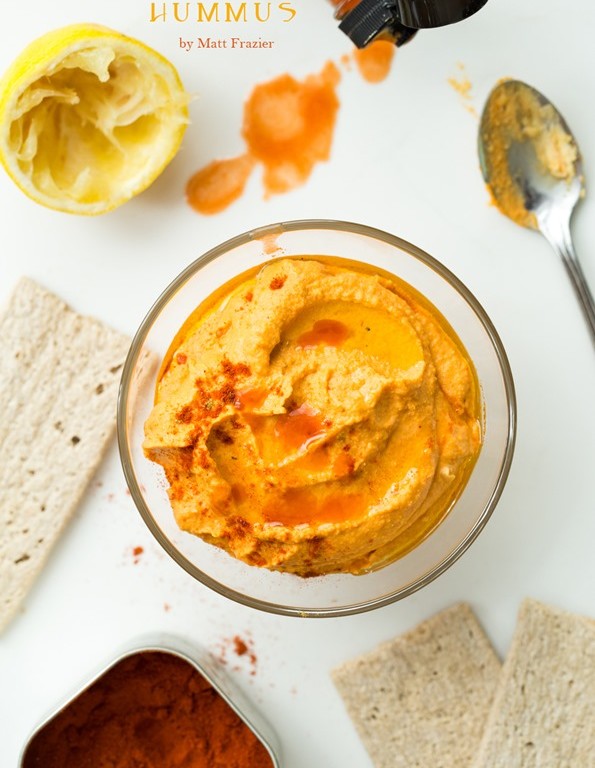 No Meat Athlete Buffalo Hummus

Yield

2 cups
Prep time

Cook time

0 minutes
Total time

Matt's note: Of all the foods I missed when I went vegetarian, buffalo chicken was number one. It wasn't so much the chicken I craved as the tangy, burn-your-lips spiciness of buffalo sauce. For a while, I just bought bottles of it and put it on anything and everything, but because most buffalo sauce is made with butter, that stopped working once I went vegan. Fortunately my sister Christine came up with this variation, which combines my favorite flavor with one of the foods I eat most often (hummus). Booyah. As with other hummus recipes, substitute the liquid from the can of chickpeas if you wish to avoid oil. Printed with permission from the book No Meat Athlete by Matt Frazier. Excerpted by arrangement with Fair Winds Press. Copyright © 2013.
Ingredients
1 can (15-ounces or 440 g) or 1 1/2 cups (246 g) cooked chickpeas, drained and rinsed
1/2 teaspoon ground cumin
1/2 teaspoon smoked paprika
1/4 teaspoon salt (I used 1/2 teaspoon fine grain sea salt – AL)
2 cloves garlic
2 tablespoons (30 g) tahini
1 tablespoon (15 ml) hot sauce (I used Frank's Hot Sauce – AL)
1 tablespoon (15 ml) lemon juice
1/2 cup (90 g) jarred roasted red pepper
2 tablespoons (28 ml) olive oil or liquid from can (I used water- AL)
Cayenne pepper, to taste, for serving
Directions
Combine all the ingredients except the oil (or water) and cayenne. in a food processor. Pulse a few times to combine and then scrape down the sides. With the motor running, stream in the oil (or water) through the feed tube.
Continue to run the motor until you reach the desired consistency; I like to let it for for 5 minutes to get it really smooth.
Add more salt, lemon juice, or hot sauce, to taste, and then sprinkle with cayenne pepper before serving. Angela's note: I also sprinkled it with cumin, smoked paprika, and more hot sauce.
Nutrition Information
(click to expand)
~~~~
Congrats again, Matt, on your new book! And good luck with the book tour. I wish you were coming to Toronto. :)