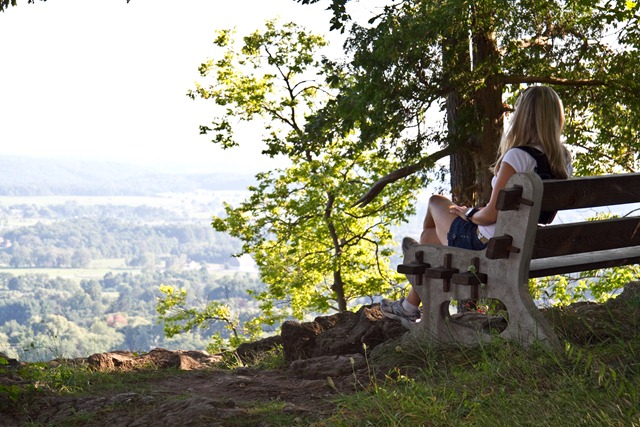 Hiking was fun!
Lots of great look-out points and spots to rest our weary legs. We were spoiled with a 30C hot and sunny day today. We have to make use of all of these last warm days that we can.
Being a goof ball in my No Meat Athlete tee!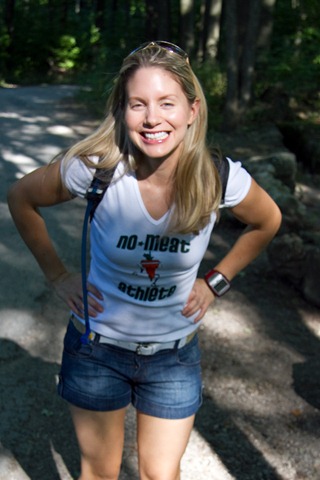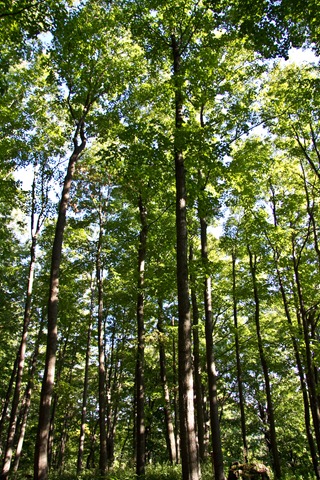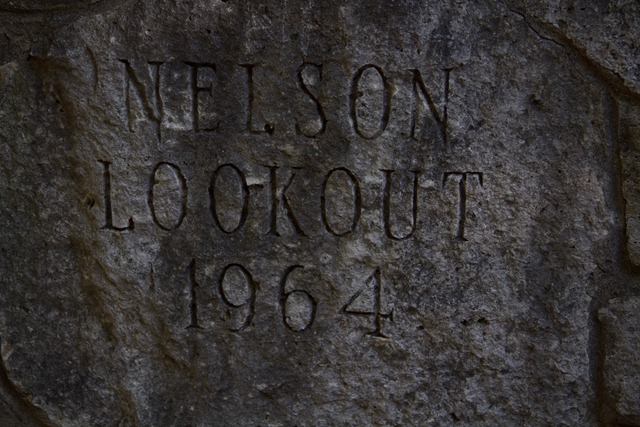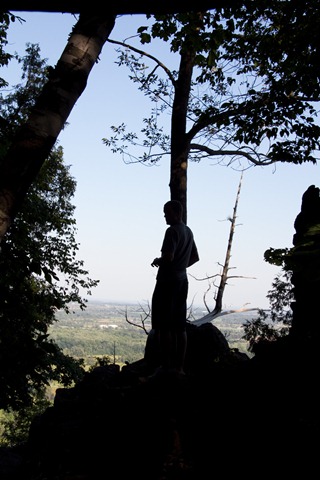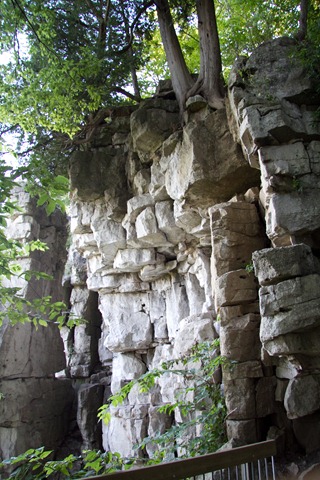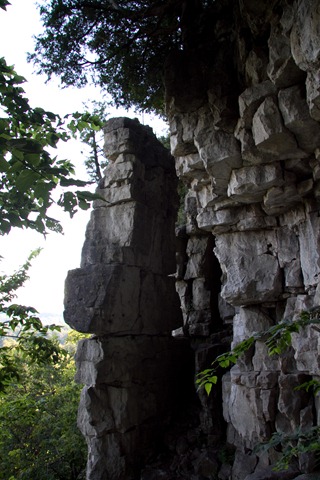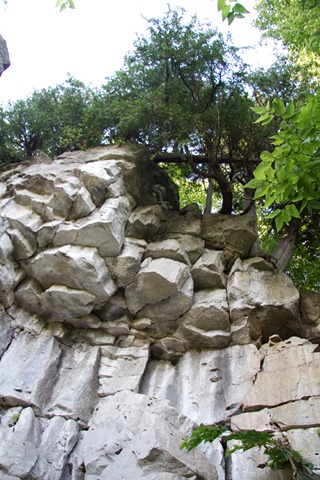 Love this pic!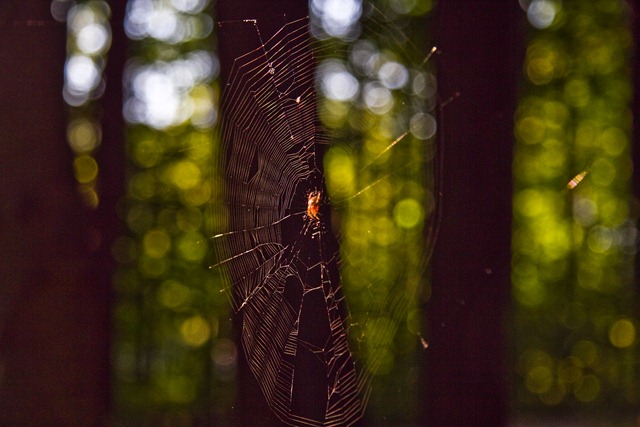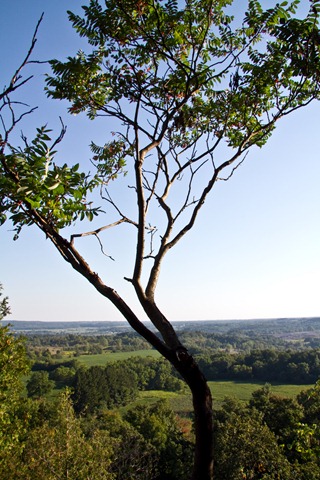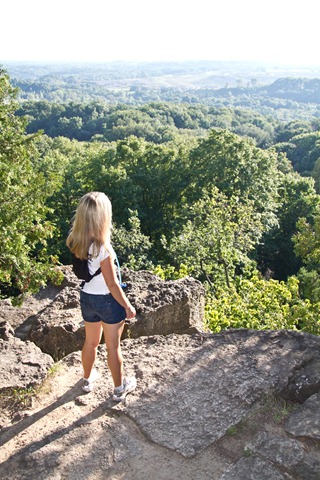 This was another favourite picture. :)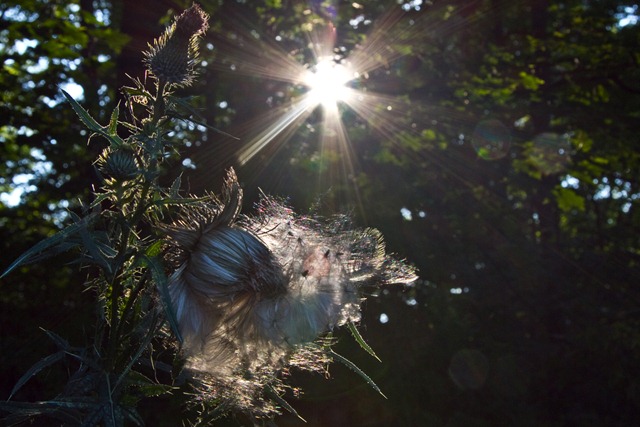 For dinner we wanted something light and summery. We were in luck because we had a whole crisper full of CSA veggies to eat up.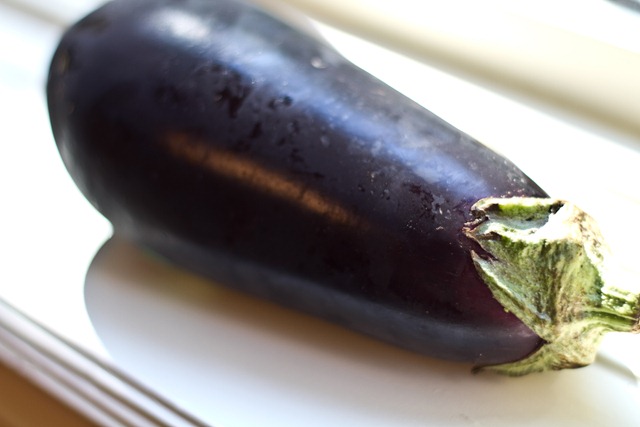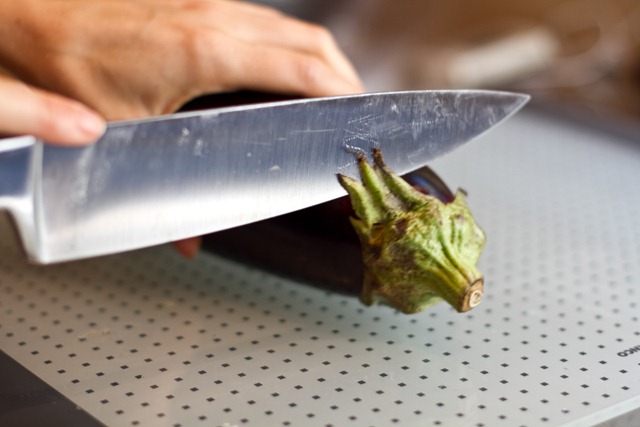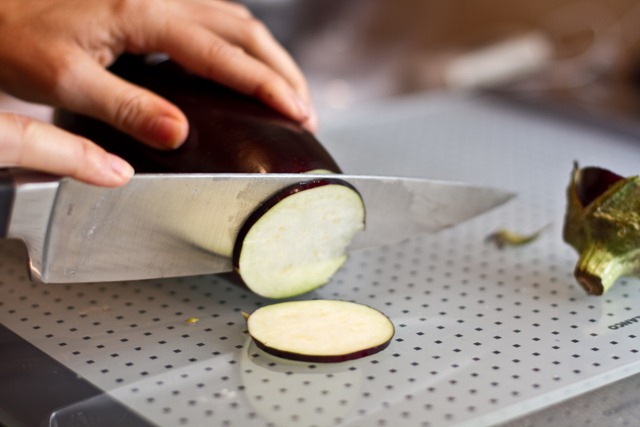 Eggplants are so fun. :) I was very excited to get one in last week's CSA.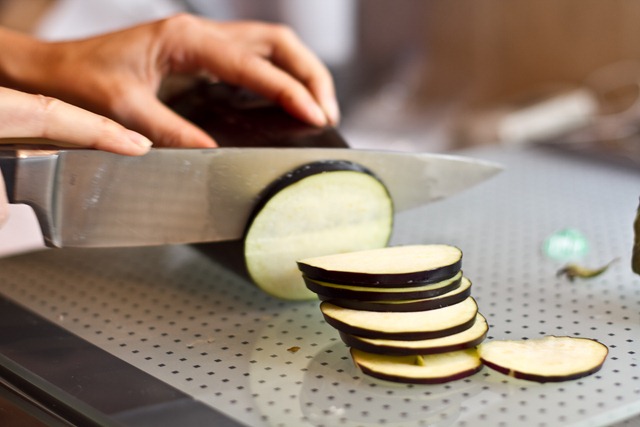 I used to not like eggplant too! Another recent conquest in the past 2 years.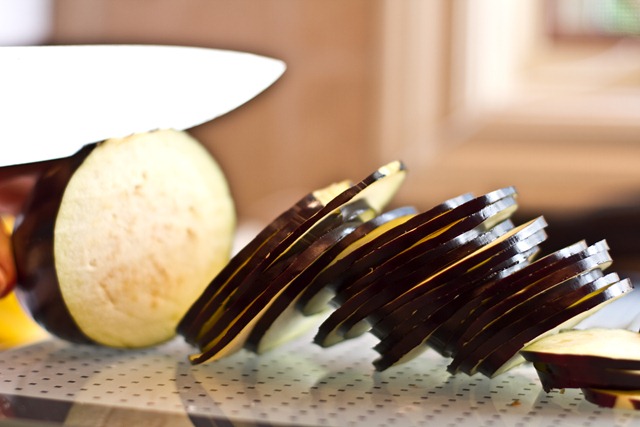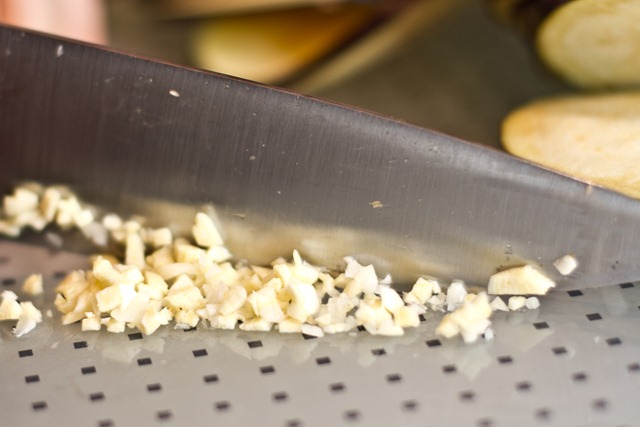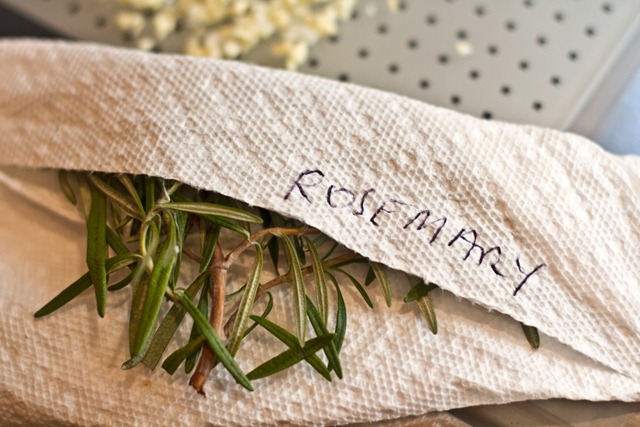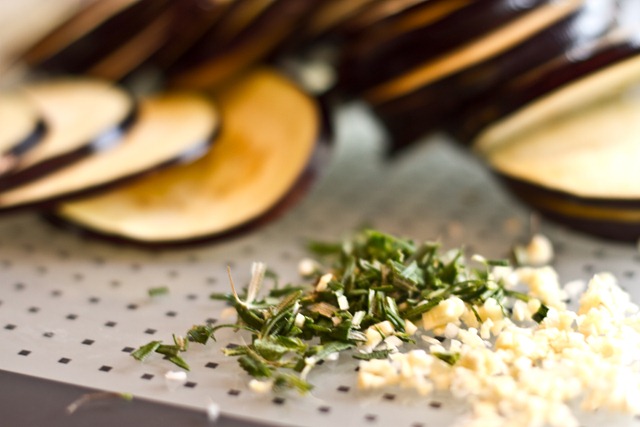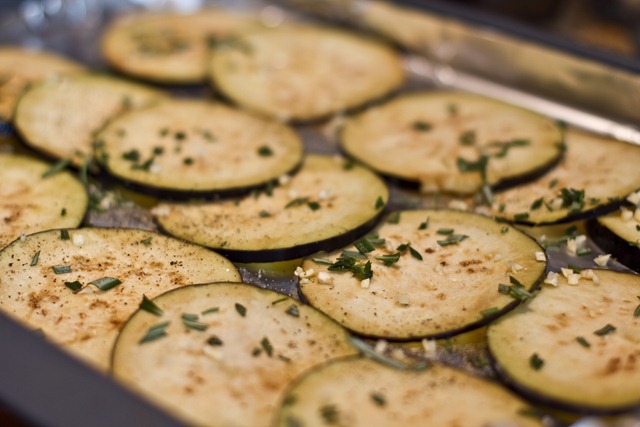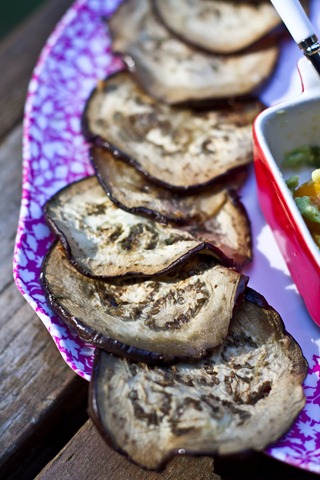 Chewy Eggplant Chips
Inspired by VegWeb.
Ingredients:
1 eggplant, sliced into 1/4" rounds
3 tbsp olive oil
1/2-1 tsp Sea salt
Ground black pepper
1 garlic clove, minced
Herbs/spices of your choice (I used fresh rosemary)
Directions: Preheat oven to 400F and grab two baking sheets and line with foil. Cut eggplant into rounds. Top with olive oil and seasonings and mix all around coating both sides. Cook for about 14 minutes on each side, watching closely. They turn into chewy chips- not hard or crunchy. They were great for rolling up like a burrito (see below).
These were pretty good, although a bit bland unless I loaded them up! I would suggest using other spices to spice them up a little. :)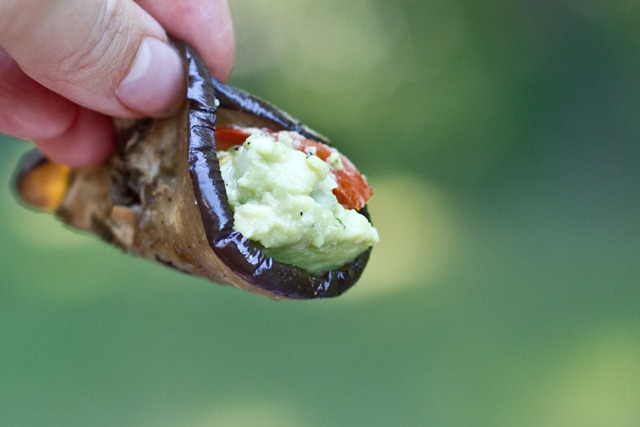 We also made yellow tomato salsa and guacamole.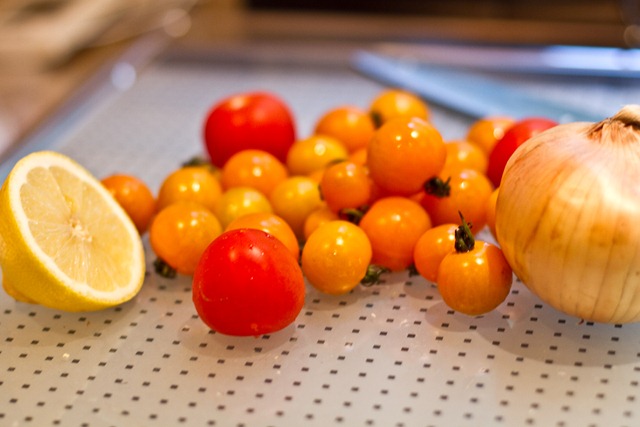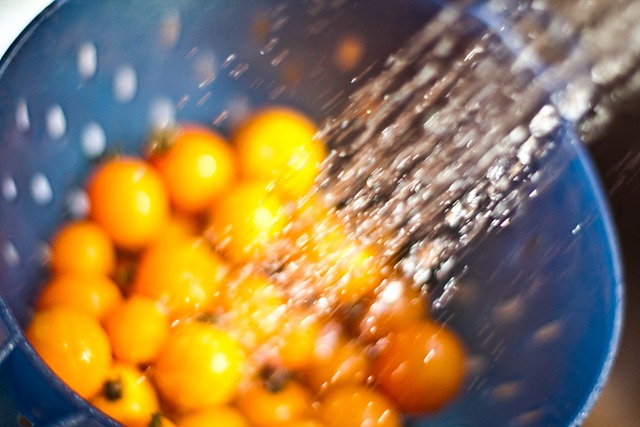 So sweet it hurts.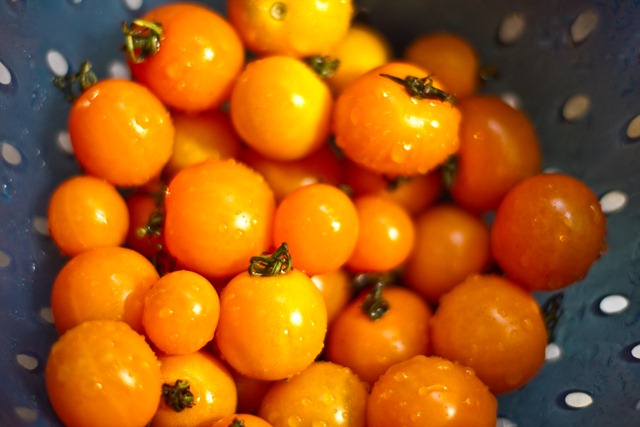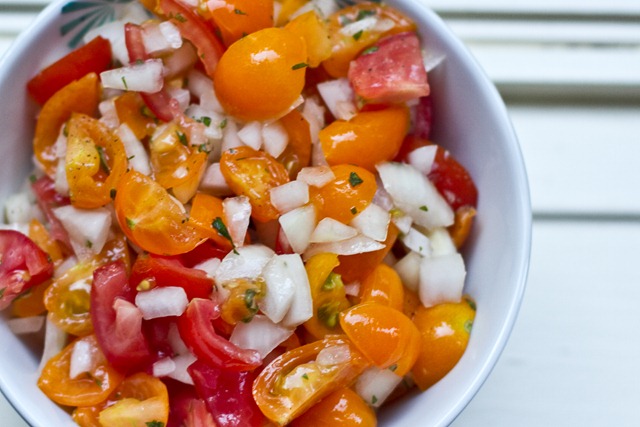 Yellow Tomato Pico De Gallo/Salsa
Inspired by Pioneer Woman.
Ingredients:
2 cups yellow tomatoes, chopped
4 cocktail tomatoes, chopped
1 small onion, chopped
Handful Cilantro, chopped
1/2 lemon juice
squirt of lime juice
pinch sea salt
black pepper
1 clove garlic, minced
1 tsp olive oil
Directions: Chop all ingredients and mix well.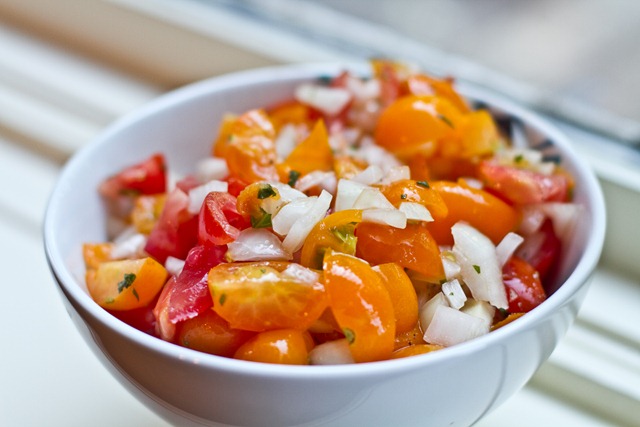 For the guacamole I just smashed 2 avocados, added a big scoop of the above salsa, and lots of sea salt to taste.
And…..mix!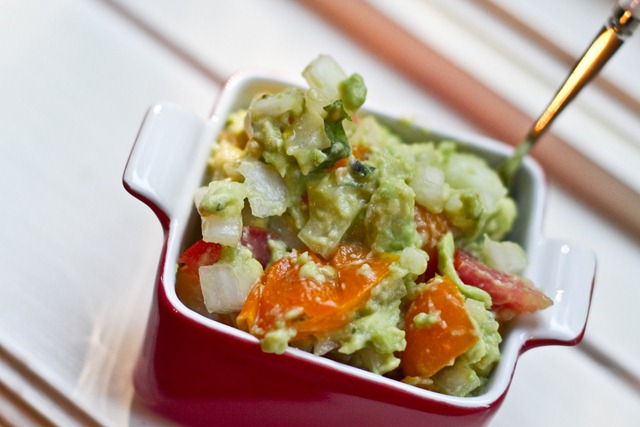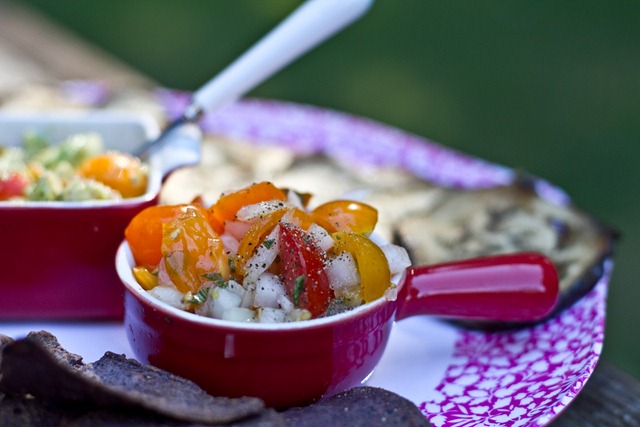 We had it with black bean chips and chewy eggplant chips…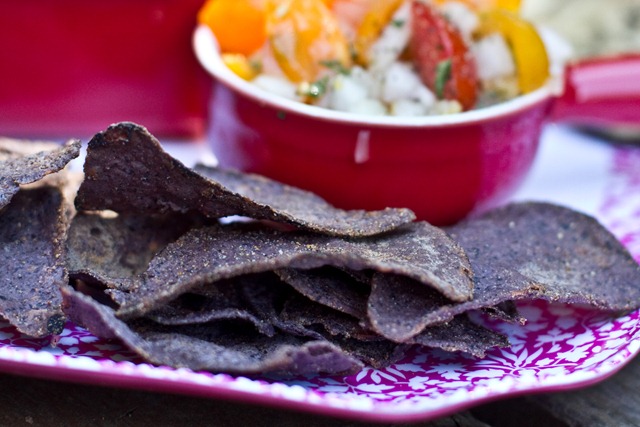 It was a very refreshing and light dinner.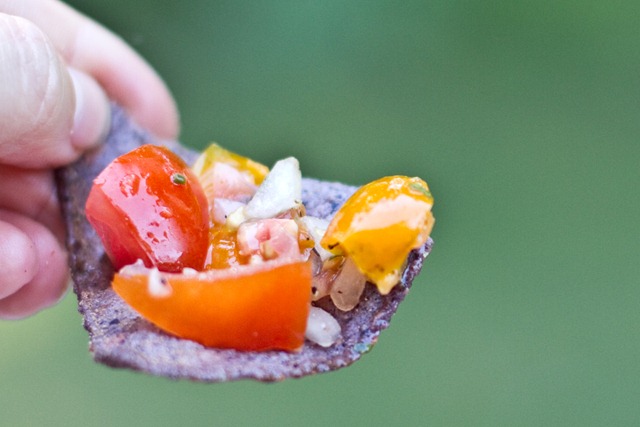 I'm off to finish some laundry and then kick up my feet for a couple hours.
I will see you tomorrow morning for a fun Monday Morning breakfast. Clue: It looks sorta like a cupcake but is much healthier and made with fruit. Any guesses?