My words to Eric last night were, 'I can't wait to sleep in tomorrow morning!'
But Sketchie had other plans.
All week long I have been the one pulling Sketchie's lazy butt out of bed and this morning he finally got his revenge. He set off the security alarm sensor at the crack of dawn this morning and I was jolted into next week when it went off.  I really have no clue what he must have been doing to set it off, but I have a feeling it has to do with his new cat toy…
Lesson #1: Never say your sleeping plans out loud near a cat. They will ruin you.
Need less to say, I could not fall back asleep…but the boys did…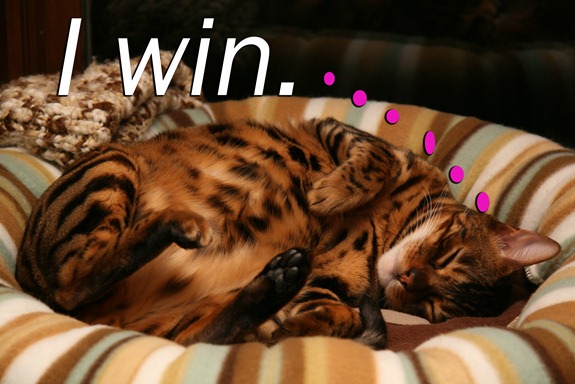 Eric and Sketchie slept in the rest of the morning while I walked around the house in a haze that only 5 hours of sleep could produce. I decided to cheer myself up by making pink pancakes and I quickly learned my second lesson of the day…
Lesson #2: 3/4 cup of POM juice does not taste good in a pancake recipe. Please do not try this at home.
After my pancake fail and a satisfying bowl of VOO later, I decided to get caught up on my reading. :) It was a great week for some health and food reads…so I hope you enjoy these stories below!
What I'm making today:
I'm off to make the incredibly delicious Pioneer Woman Pico de Gallo + Guacamole for the Super Bowl.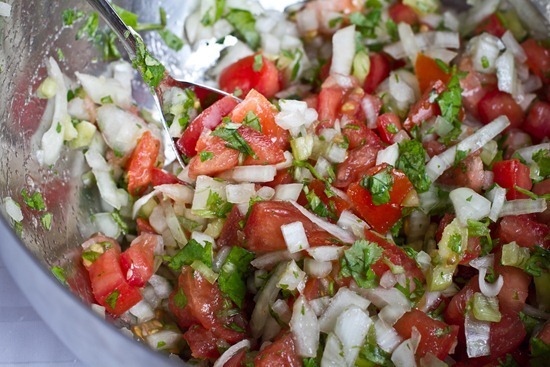 If you are looking for a great recipe, you can't go wrong with this crowd pleaser!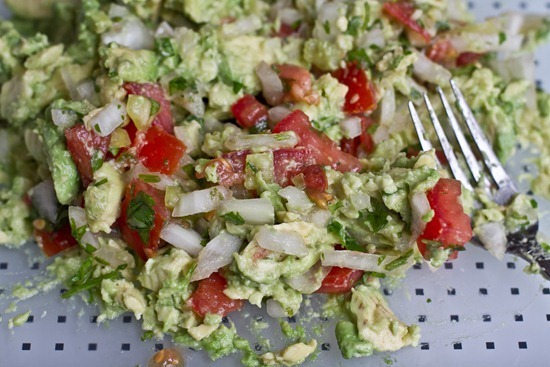 Other plans include a vegan banana cake because the blackened bananas in my kitchen are starting to become a bit of a health hazard…