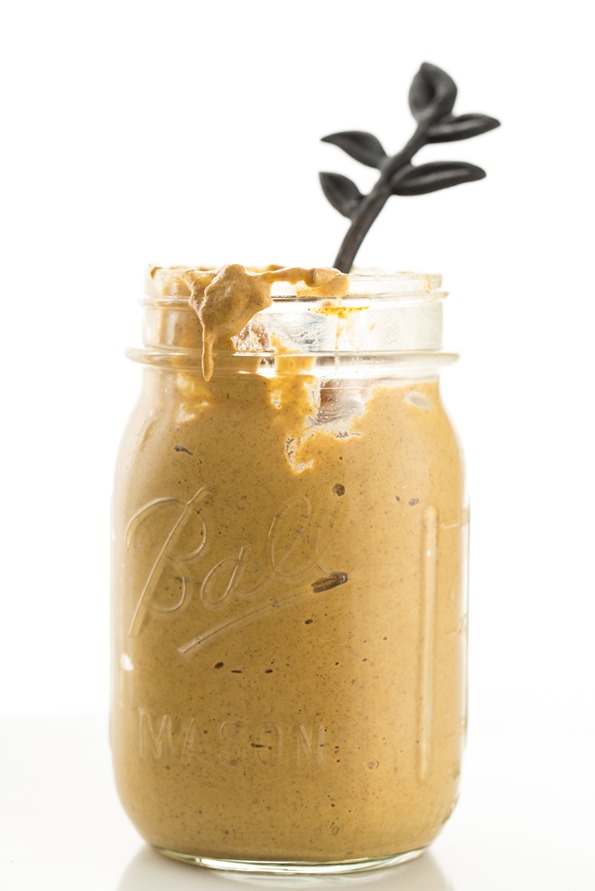 I was recently asked in an interview how veganism has changed my life. Normally, questions like this bring out the best (worst?) of my indecisive nature, but this answer came to me quite easily. Veganism has changed my life in countless ways, but the one that stands out is how my love for animals has grown over the years. I've always been an animal lover as far back as I can remember, so looking back it's not a big surprise that I eventually became a vegan. Geeze, I had a huge cow collection as a child for crying out loud. Seriously. A cow collection! Aside from loving animals, I have a sensitive nature and even though I've often viewed this trait with disdain over the years, I know for a fact that it's shaped who I am and the choices I make. Not everyone is meant to have a thick skin.
As a little girl, I used to sit on the floor for hours with animals, rubbing their head or scratching their ears as they looked at me with their big, loving eyes. As someone who has been shy my whole life, animals comfort my soul. I feel secure around them and they love me unconditionally, often washing away any negative experiences I'm going through. Our first family dog – a scruffy, loving little mutt named Pepper – was unexpectedly taken from us when he was hit by a car one fateful day. I'd never felt such pain ripping through my heart, as I sat on the living room floor with my mom and sister unable to stop crying for hours. He was the dog that used to snuggle me and lick away my tears when I cried. He was always there at the front door when I got home from school wagging his little tail like crazy. Of course, he slept on my bed between my legs every night. Even though it wasn't the most comfortable way to sleep, I couldn't bring myself to move him.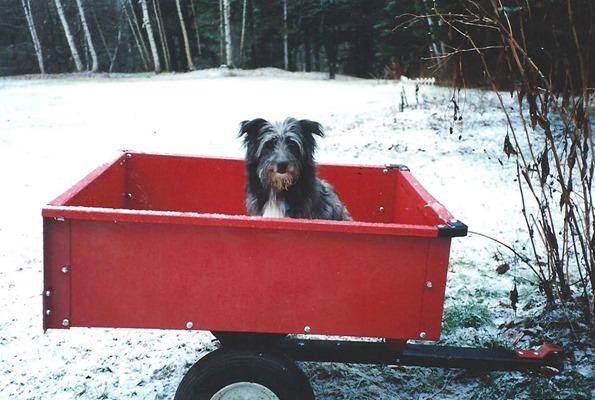 My initial reasons for switching to an animal-free diet were primarily motivated by health, but as I learned more about factory farming and the way animals are so often abused, it became much more than that. My passion for animal welfare has grown in so many ways. I value all walks of life, no matter how "insignificant" some living things may seem. I've always feared spiders and other insects, but I'm learning to overcome these fears and no longer feel the need to kill a bug in the house simply because it makes me uncomfortable. Everything has a purpose, a value, and a reason to live. Many people will scoff at this idea, but that doesn't change how I want to live my life. So often as humans we feel it is our right to decide what lives and what dies, but I'm tired of that way of living. Maybe I can't change the world, but I can do my own part. A vegan diet is simply the way I aligned what's in my heart with the food on my plate.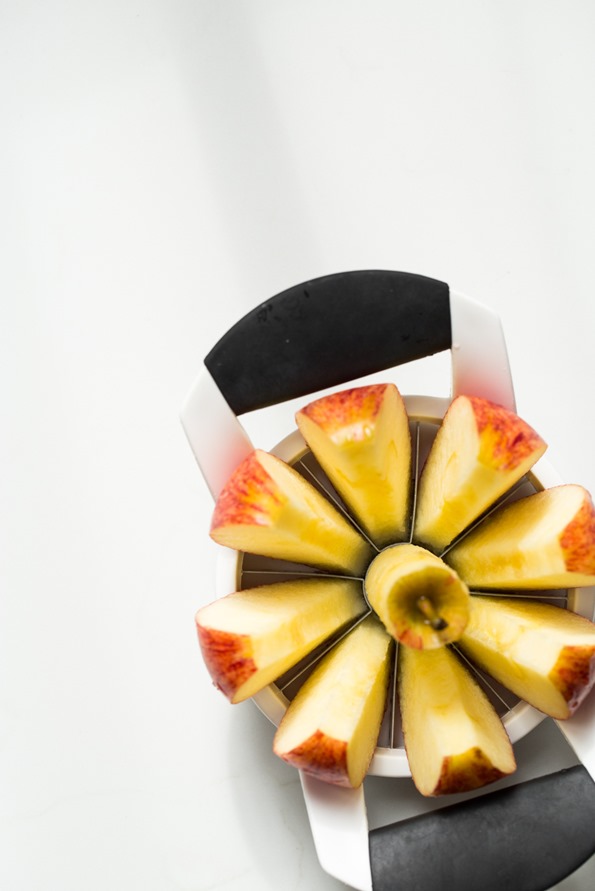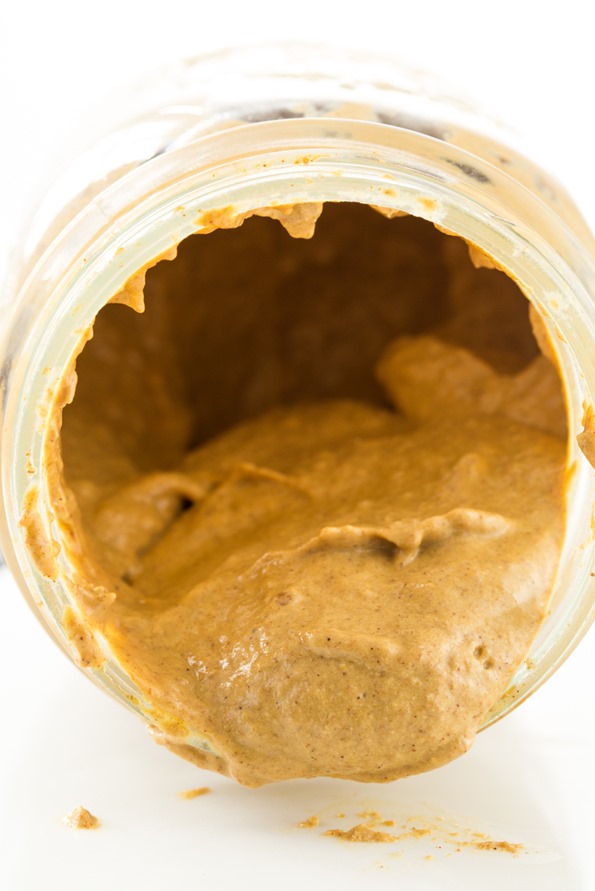 Speaking of animal-friendly food, I have a great recipe for you today! In my mind, the only thing better than a crisp, in-season apple is having a nutty, pumpkin-y dip to go along with it. You too?
What's even better, this dip doesn't require a food processor or 10 minutes of processing like most nut butter recipes. Simply toss all the ingredients into a blender and blend away like you would a smoothie. How cool is that?
This dip is inspired by Brittany's Raw Cinnamon Cashew Spread on We Heart Vegan. A raw nut butter made in the blender? Absolutely genius, I say. So you can credit Brittany for planting this seed in my mind. I thought a pecan + pumpkin + pumpkin spice mix would be especially appropriate this time of the year. With cooler temps over the past week, my boots and jeans finally made their first appearance. This was the perfect recipe to ring in the fall season! Well, fall is technically not for 5 days, but you know…a girl gets impatient sometimes.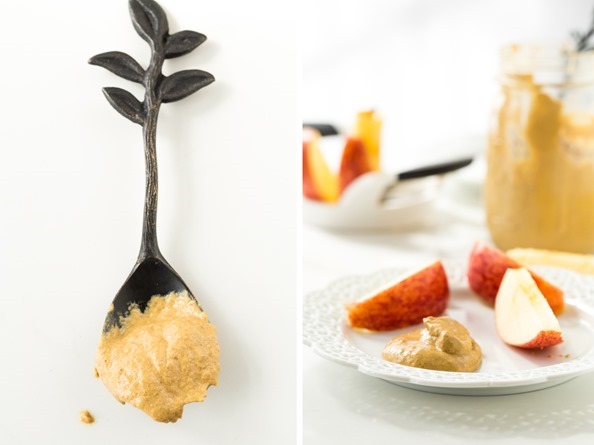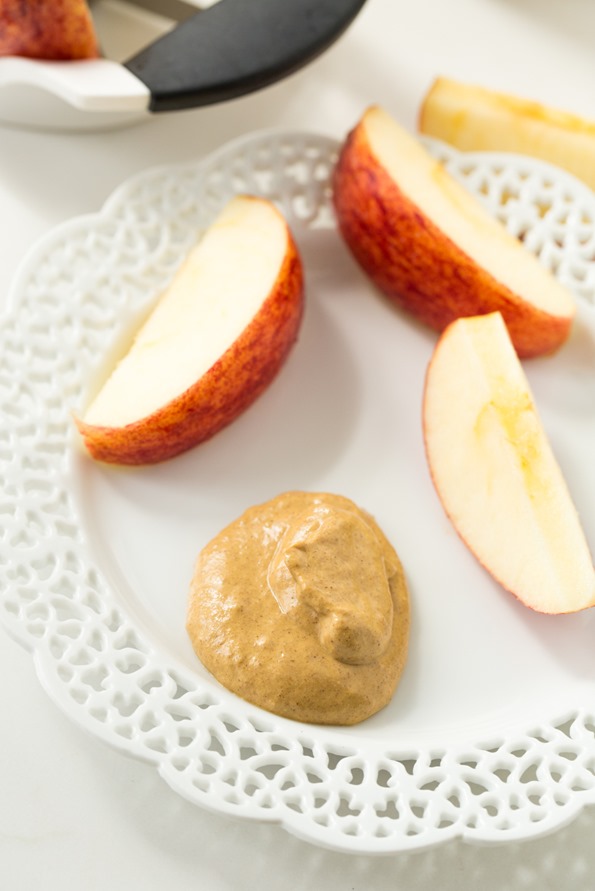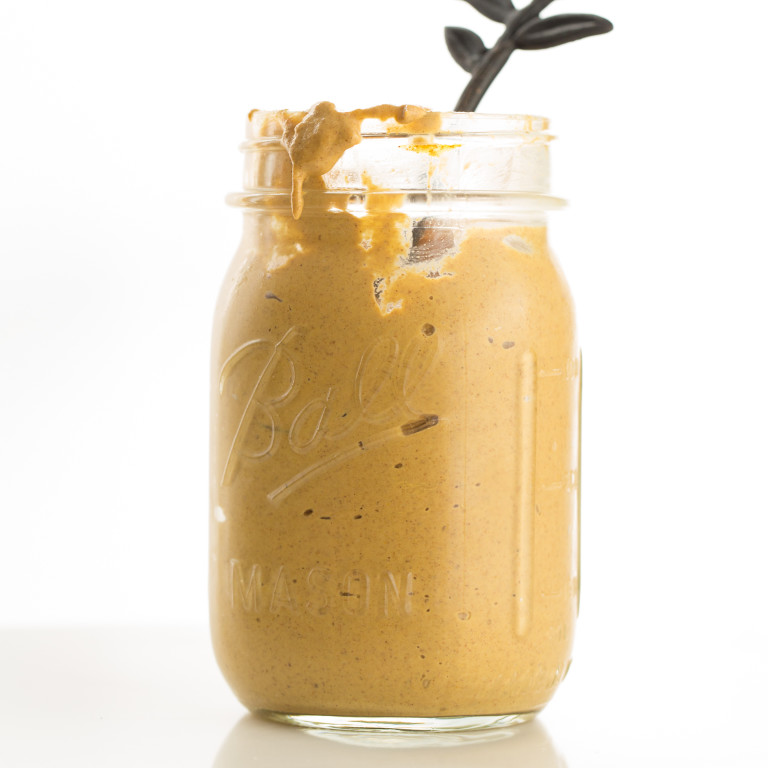 Lightened Up Raw Pecan Pumpkin Butter
Vegan, gluten-free, grain-free, no bake/raw, soy-free

Yield

3 cups
Soak time

3 hours
Prep time

Cook time

0 minutes
Total time

This lightened up, ultra-creamy raw nut butter is made with soaked pecans, pureed pumpkin, and a trio of pumpkin pie spices. It takes just 5 minutes to whip up and it's the perfect compliment to a fresh apple. Also try it on top of hot oatmeal, in a smoothie, or layered with vegan overnight oats. Recipe is inspired by Raw Cinnamon Cashew Spread on We Heart Vegan. Thanks Brittany!
Ingredients
1 cup raw pecans, soaked
1 cup almond milk
3/4 cup canned pureed pumpkin
2 tablespoons chia seeds
1 tablespoon coconut oil
2 teaspoons pure vanilla extract
1.5 teaspoons cinnamon
1/2 teaspoon ground ginger
1/4 teaspoon ground nutmeg
2-3 tbsp maple syrup or other liquid sweetener, to taste
Directions
Place pecans in a bowl and cover with water by a couple inches. Let pecans soak for a few hours. Drain and rinse the pecans well and then place in the blender.
Add the rest of the ingredients into the blender and blend on highest speed until the dip is smooth. Add sweetener to taste.
Serve with apple or pear slices. Store leftover dip in an air-tight jar or container in the fridge for 1-2 weeks.
Nutrition Information
(click to expand)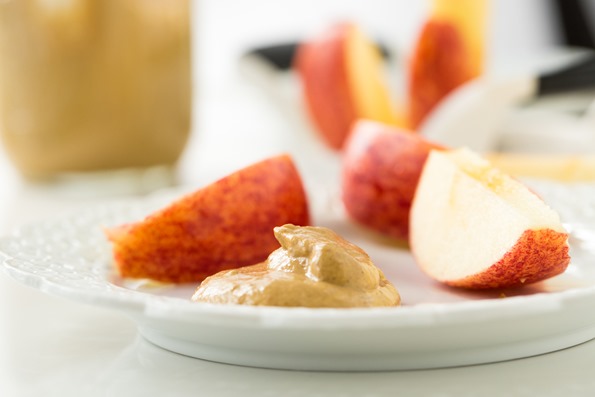 If you are looking for other jams, nut butters, and fruit butter recipes, you are in luck – I have a whole page of them! Bring on the apple and pumpkin butter.