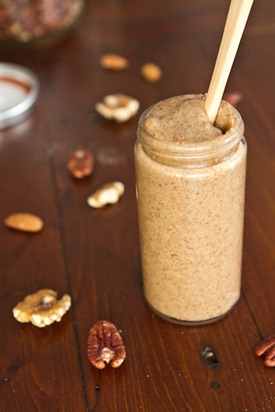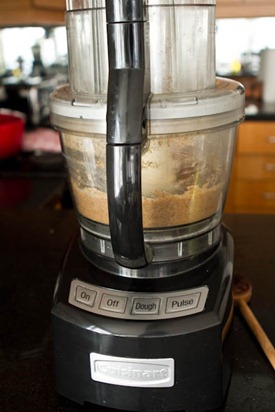 After dealing with a leaky (and often explosive) food processor for over a year, it was finally time to break down and hunt for a new one. Next to my blender the food processor is my second most used kitchen appliance, so I want one that does the job well. After asking for your input on my Facebook page and reading reviews, I decided to buy the Cuisinart 14-cup food processor. I heard mostly positive things about Cuisinart processors and figured it was worth a shot!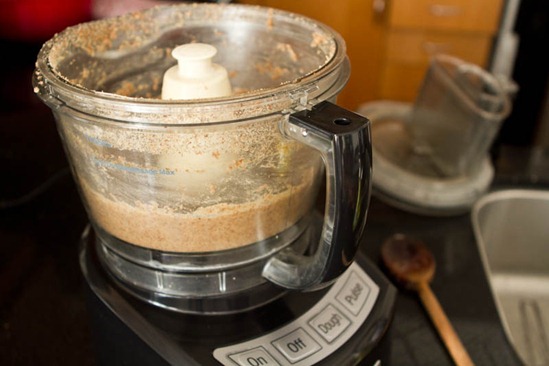 So far, it lives up to the hype! I've been using it for a couple months now and it works great. I also love the huge buttons on the front. It's straight-forward and easy to use which is always a good thing for those of us who are appliance challenged. [This is coming from the girl who broke a previous food processor on the very first try. I blame the bone-dry honey dates!] I am looking forward to trying out the dough setting too.
My only complaint is that crumbs get stuck in the lid and I haven't found an easy way to get them out. A butter knife seems to do the trick, but it's a bit annoying that I can't seem to take apart the lid. I read that others have this problem too, so hopefully Cuisinart remedies this in their next release.
Since my purchase, I've been making nut butter like nobody's business. What better way to break in a new processor and see what it's worth? This one today is a lovely "every day" nut butter just bursting with nutrition.
So far, the new Cuisinart is holding its own. I'll report back at the end of cookbook testing. It could be a long road…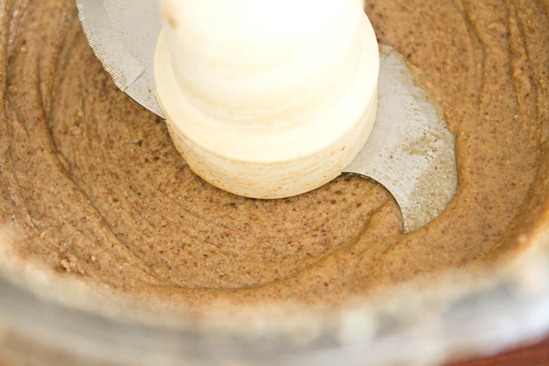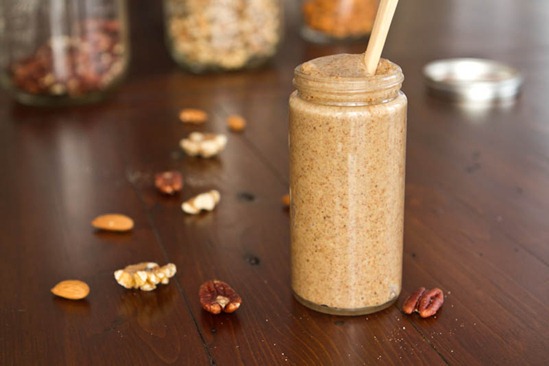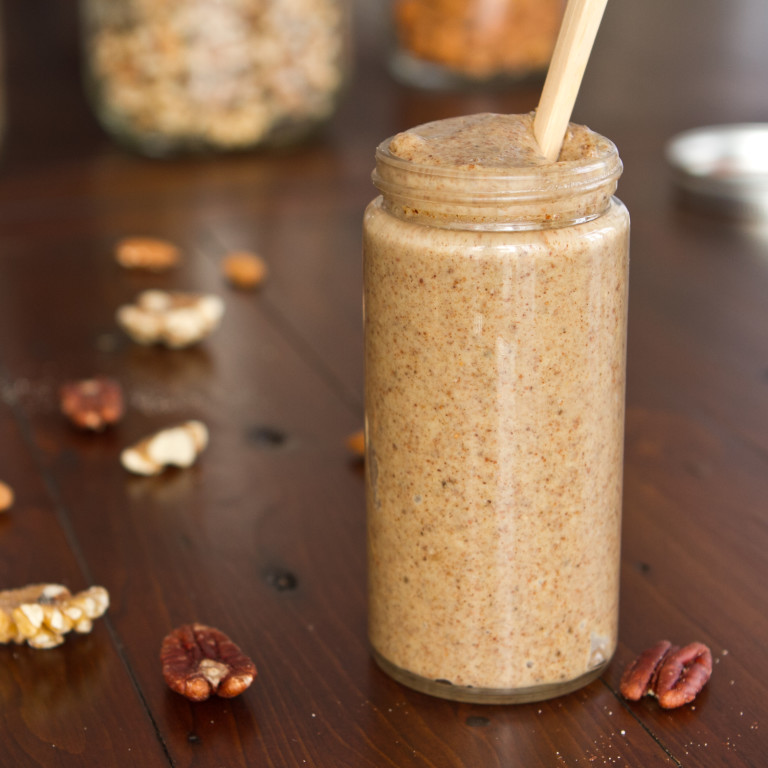 Kitchen Sink Nut Butter
Vegan, gluten-free, soy-free

Yield

1.25 to 1.5 cups
Prep time

Cook time

Total time

My goal was to pack as many healthy ingredients in as possible. I ended up adding walnuts, almonds, pecans, flax, chia, hemp, pure maple syrup, fine grain sea salt, pure vanilla extract, and a touch of coconut oil for an ultra silky feel. You can't tell by the photo how many amazing ingredients are lurking inside, but it's packing a nutritional powerhouse. Feel free to play around with the seeds and nuts depending on what you have in your own kitchen.
Ingredients
1 & 1/4 cups raw almonds
1/2 cup raw pecans
1/4 cup raw walnuts
1 tbsp flax seed
1/2 tbsp chia seed
1 tbsp hemp seed
3 tbsp pure maple syrup
1/2 tbsp coconut oil
1/2 tsp pure vanilla extract
fine grain sea salt, to taste (you want the flavour to pop!)
Directions
Preheat oven to 300F. Line a baking sheet with parchment or a non-stick mat. In a large bowl, mix together the nuts, seeds, and maple syrup. Spread out mixture onto baking sheet and bake for about 14-15 minutes minutes or until lightly golden, stirring once half way through. Watch closely after 10 minutes.
Remove from oven and allow the mixture to cool for a few minutes before placing into a food processor. Process for about 10 minutes, stopping to scrape the bowl every 30-60 seconds as needed. The mixture will be very drippy and smooth when it's ready. It may seem like it will never come together, but don't lose hope. Add in the vanilla, salt, and coconut oil and process until combined and smooth.
If you'd like crunchy almond butter, stir or pulse in chopped nuts.
Tip:
Store in a sealed container in the fridge. Will keep for at least 1 month.
Nutrition Information
(click to expand)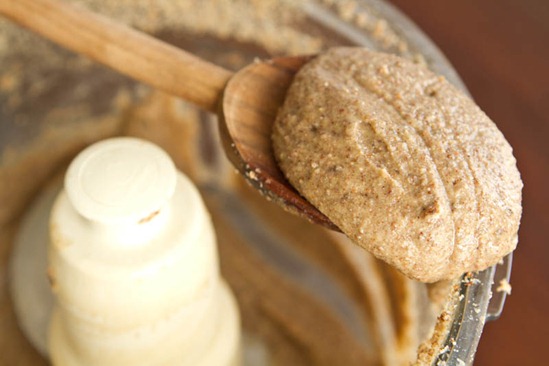 I don't say this often, but the best part of this recipe is the clean up!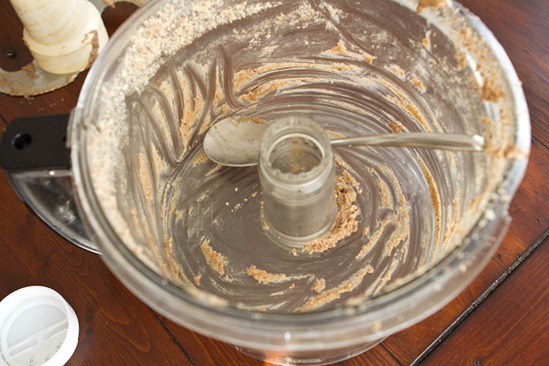 I'll be back this weekend with my new blog header and winner of the giveaway! Have a great Friday.