G'day mates!
So many fun things to talk about today…
ONE: Sketchie is Back and has been Whittling His Middle!
This is the longest we have ever been without our 'child'. :D The in-laws have been cat sitting him since our trip to New Brunswick. Sketchie has been having a ball with the other cats- and lost some weight in the process! Our jaws dropped when I saw him!!
Dec 2009:                                                        Jan 10, 2009: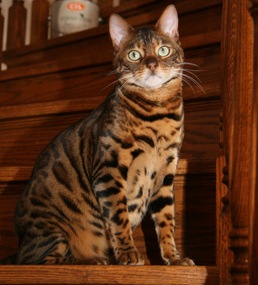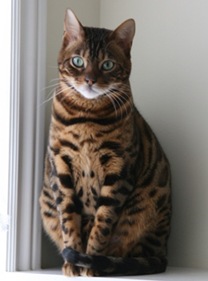 You can't really tell from these pics, but trust me he is merely a ghost of his former self!
TWO: Bed Warmers Rule
It was so hard to get out of bed today! My mother in law has a bed warmer (electric blanket) on the guest bed and it is the most amazing thing in the world.
I opted to blog in bed this morning with some Sencha. ;)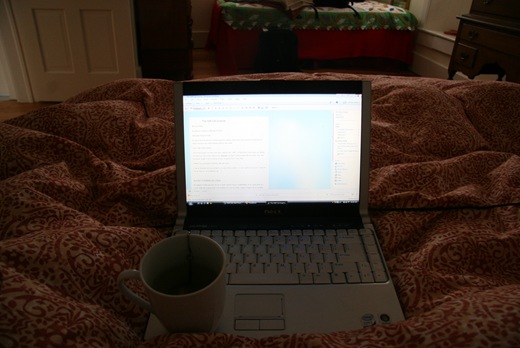 Sketchie LOVED the bed warmer! He slept at our feet all night. :)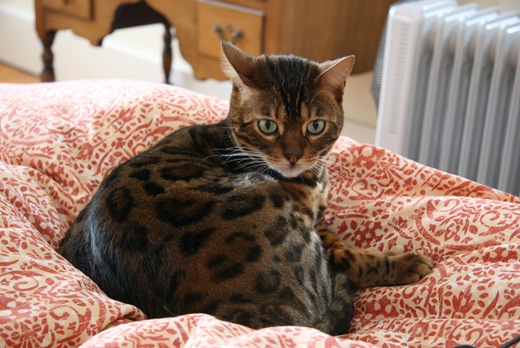 THREE: Christmas take 3
The in-laws left all of their Christmas decorations up for us! It was so fun to experience Christmas in January.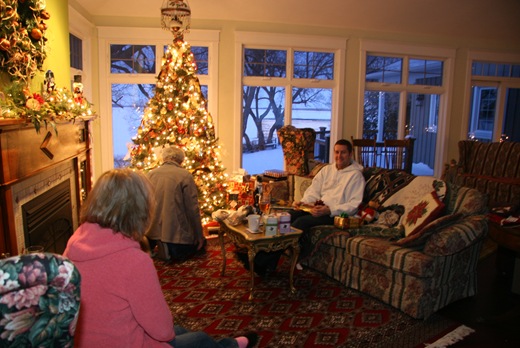 My MIL is an Interior Designer and her Christmas decorating could be in Martha's magazine! She has such a talent. I'm in awe.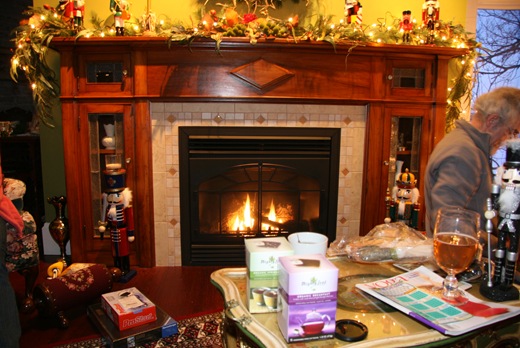 Eric got TOOLS! Don't ask me what they were- strange things!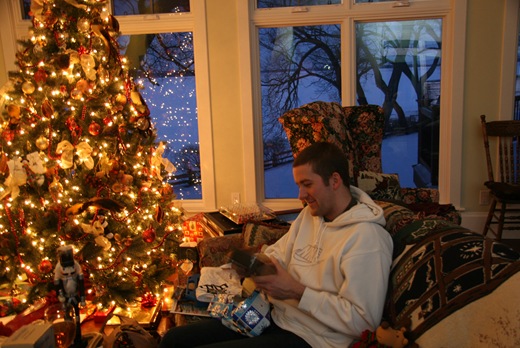 I got some fun kitchen things- new tea (love Mighty Leaf!), a spoon holder…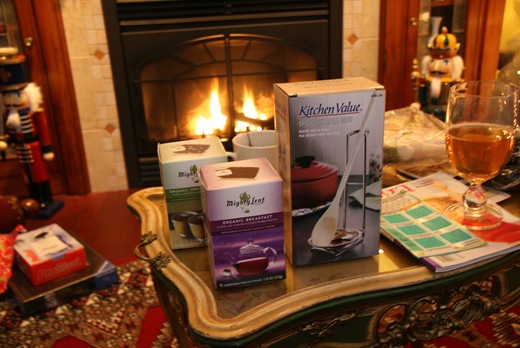 and a juicer!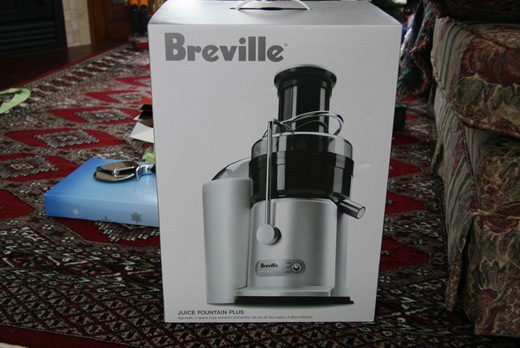 I was so surprised and was certainly not expecting a juicer. :) I can't wait to try it out. I hope it's not as scary as I am imagining!?
~~~~
My biggest hurdle was that my job requires tons of multitasking, as do most jobs! So I never really got a sense that I was tackling one job at a time. Because I need to be efficient, I am constantly multitasking in a huge way when I am doing baking and processing orders. I try to use every second efficiently. If I didn't multitask the amount that I accomplished each day would be very low and profits would be low. In this respect, multitasking is definitely a great thing for my business!
With that being said, I found planning my day out in blocks to be very productive. I loved having my schedule right in front of me. This did allow for me to stay on task more and to focus on what I was supposed to be accomplishing for the block.
I was also much better at not mindlessly going to the computer. It took a lot of restraint though and a few times I caught myself going on Gmail or Twitter. I had a relapse at 2pm! I decided to use my Bluetooth Headset and bake/package while I was doing my phone interview. It actually worked out really well, so I don't think it was a big deal… ;)
Overall I had a very productive day on Friday. I felt like I accomplished more and with less stress. I am going to continue to plan out my days in advance, complete my most important goals first thing in the morning, stick to early morning workouts, and keep distractions to a minimum.
I am starting a really exciting SLEEP challenge tomorrow. Can't wait to tell you about it!!
~~~~
Congrats to the wonderful women who ran the Disney half and full marathon this weekend! You are all amazing!!!!!
We're going to ask Eric's parents if they want to go on a walk with us. It's very chilly (-11C), so we need to bundle up in a major way. It's so beautiful outside though- tons of sun and snow, so we will be bringing the SLR and taking pictures.