I've been on a real bean kick lately. Specifically, a navy bean kick.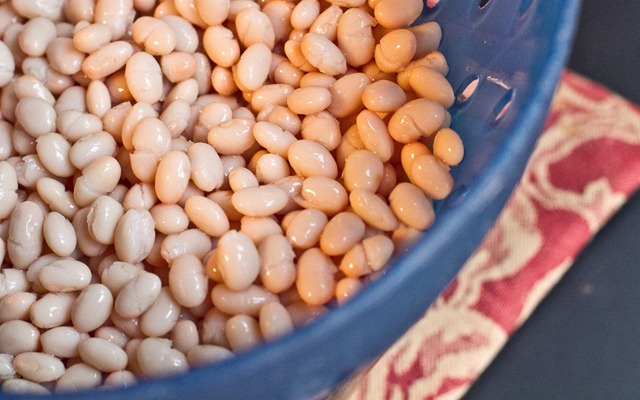 I know, yawn.
However, navy beans are quite the versatile bean! They actually blend wonderfully into almost anything they touch without the faintest hint of beany taste. The little black dress of beans, right here.
For example, my High Protein Garlic Mashed Potatoes have over 3 cups of navy beans hiding in there!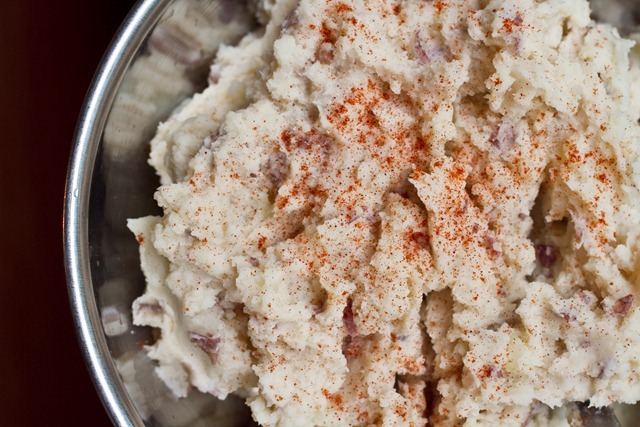 And no one suspected it.
And of course yesterday's, Power Me Up Pumpkin Sesame Cookies are hiding navy beans too. The navy beans give the cookies quite a bit of moisture and softness.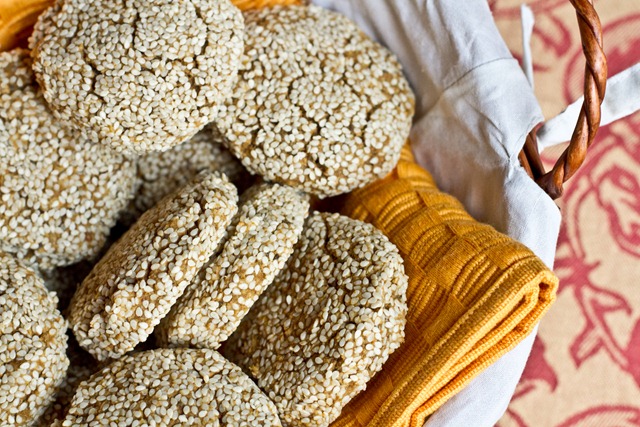 This morning, I woke up and something strange happened: I didn't feel like coffee or vegan overnight oats! What gives?!
I racked my brain to come up with a way to sneak in some protein in the form of navy beans into my breakfast. I had a sweet potato to use up so I decided to make a spin off of my high protein mashed potatoes.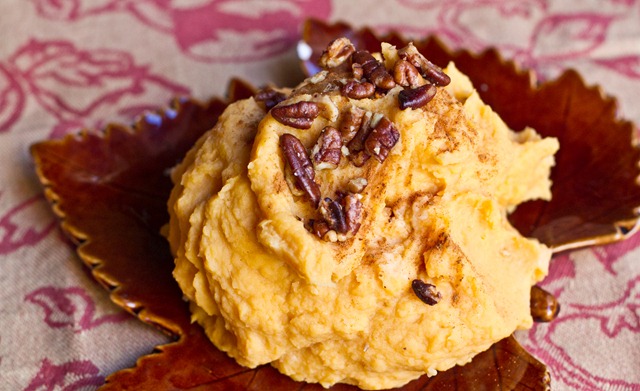 High Protein Sweet Potato Dip
Ingredients:
1 large sweet potato
1 cup navy beans, drained and rinsed
Couple pinches of sea salt*
Approx 1 tbsp Pure maple syrup, to taste
Directions: Peel and chop sweet potato into 1 inch chunks. Boil in a pot of water for about 15 minutes until fork tender. Drain and allow to cool for about 5 mins. In a food processor, process all ingredients together until smooth, Serve with a sprinkle of cinnamon and homemade tortilla chips. Makes about 2 cups.
Note: Customize the salt and maple syrup to taste. This dip would probably also work with butternut squash.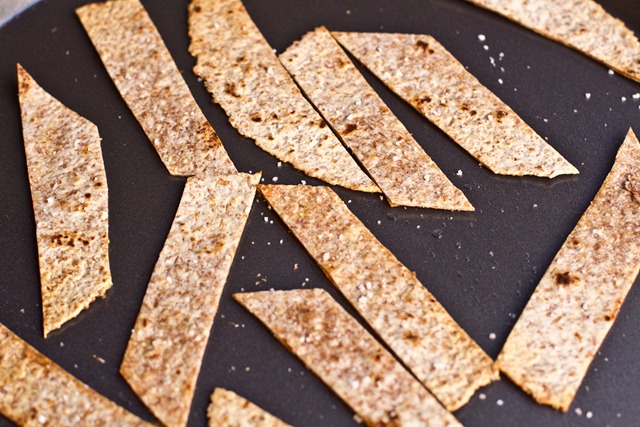 Homemade Salt-Kissed Tortilla Strips
Ingredients:
1 Ezekiel Tortilla
Approx 1 tbsp Earth Balance Buttery Spread
Couple pinches of Fleur De Sel
Directions: Preheat oven to 375F. Rub Earth Balance all over the tortilla with a pastry brush. Sprinkle with fleur de sel. Cut into strips and place on baking sheet. Bake for about 4-5 minutes, watching carefully so as not to burn.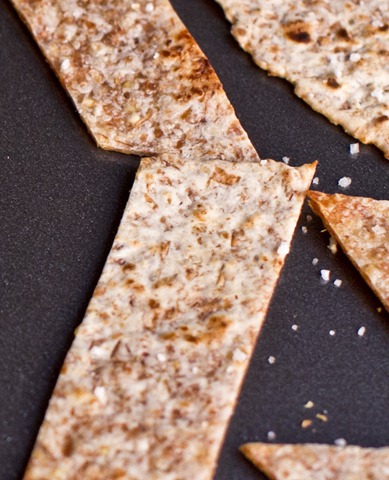 I had to make a Halloween Spider of course. ;)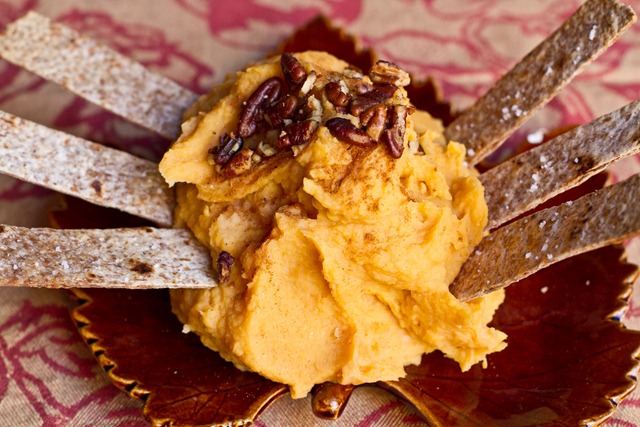 This was a fun little breakfast that would also make a great snack. Next time, I might try making a savoury sweet potato dip by adding minced garlic instead of the maple syrup and rubbing garlic on the tortilla before baking.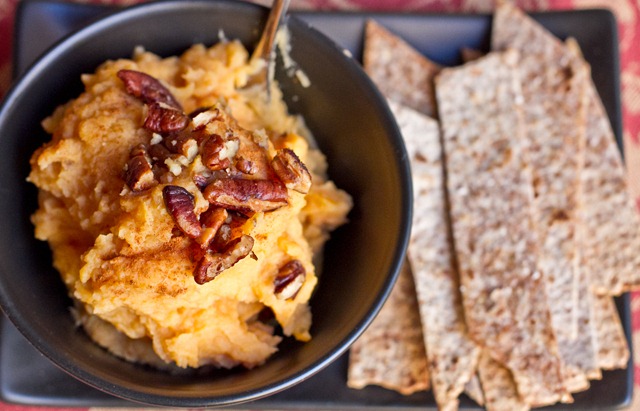 I have a long day of work ahead of me that will hopefully be broken up with an energizing outdoor workout over lunch! Eric is working from home today so he is going to join me. :)
What are your favourite dips of all time?