Good evening Gorgeous!
Let's get right into it…shall we?
Glo Banana Bars
For my first Glo Bakery product, I wanted to make my homemade Banana Bread Larabars! These are absolutely delicious and only 3 ingredients. After making this batch, I am now convinced that I like the homemade version better than the actual Larabar!! They are that good!
I wanted to make 6 Glo Banana Bars to last me the week so I tripled my ingredients from the original recipe found here.
Ingredients:
3/4 cup dates
3/4 cup dried banana (3 bananas)
1 cup raw almonds
Directions:
1. Slice 1 small banana. Lay banana on greased baking sheet. Bake 2-3 hours at 175F. flipping once after 60-90 mins. of cook time.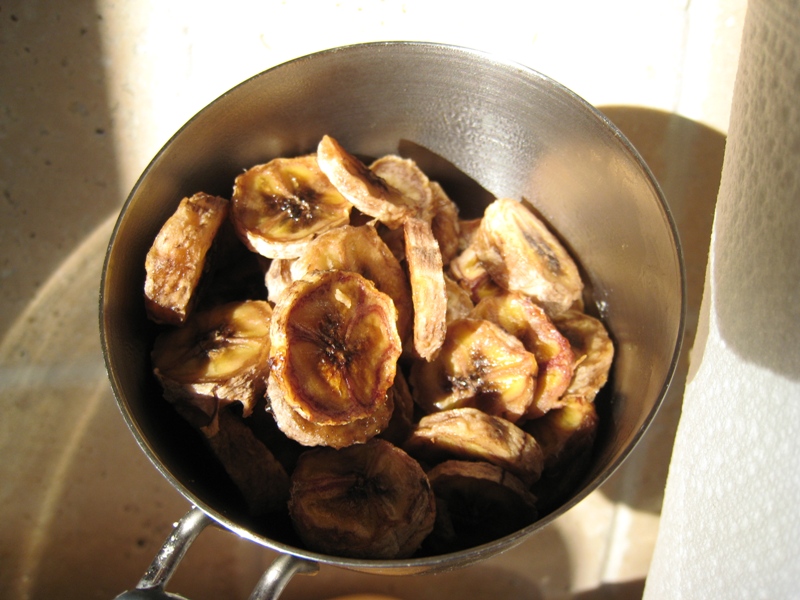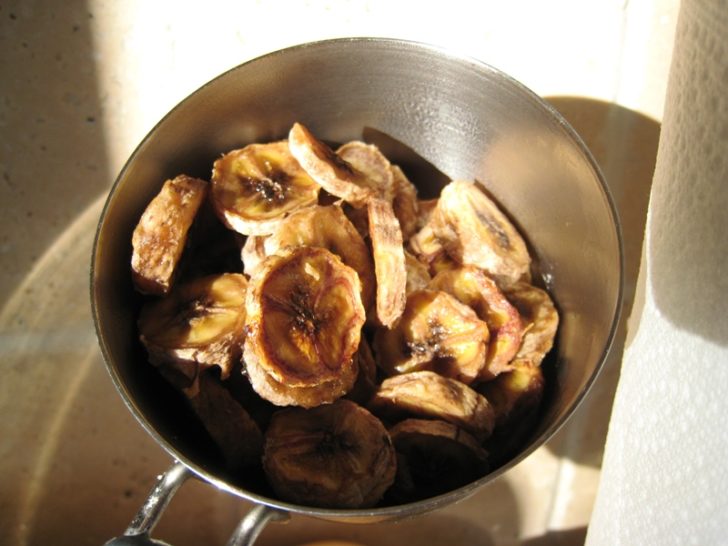 2. Roughly chop 3/4 cup of dates. Add dates and dried banana into food processor. Process for 1-2 mins.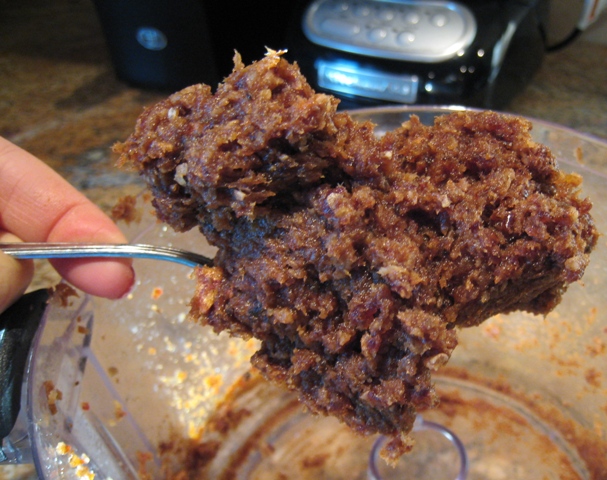 3. Remove from processor bowl, set aside in a small bowl. Add 1 cup raw almonds to food processor and process for 1 min.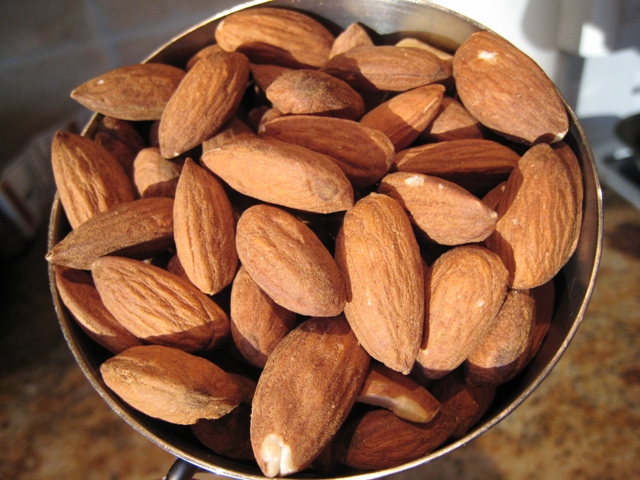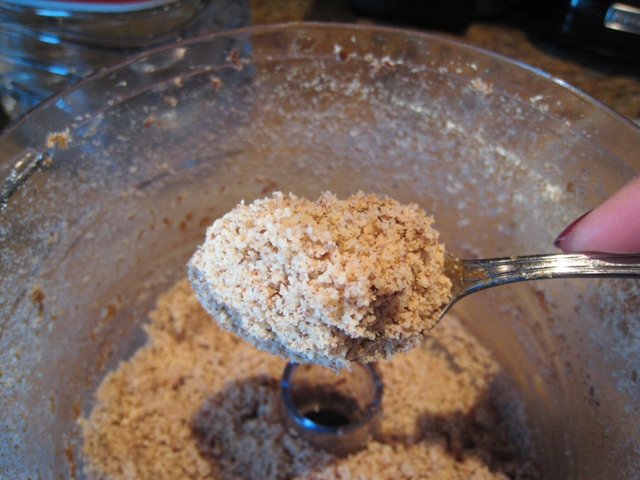 4. Add almond mixture to date/banana paste and blend well with hands. Divide into 2 halves.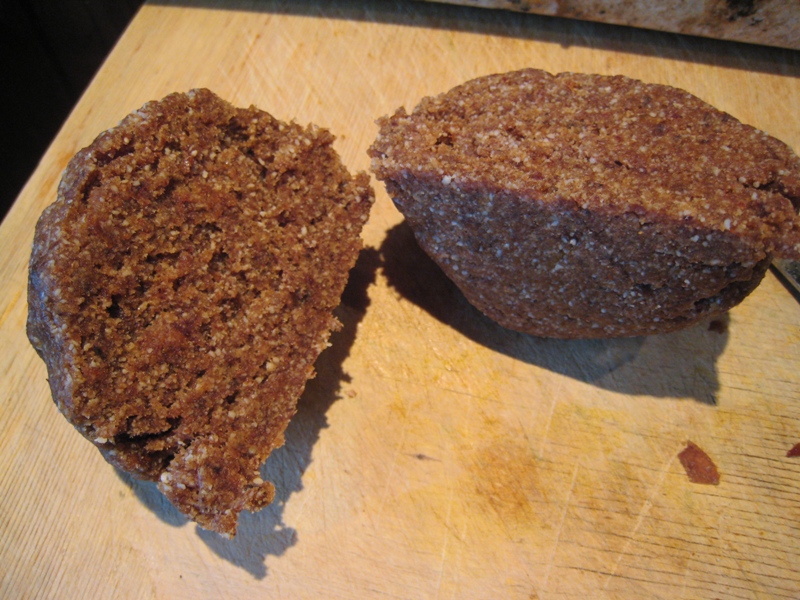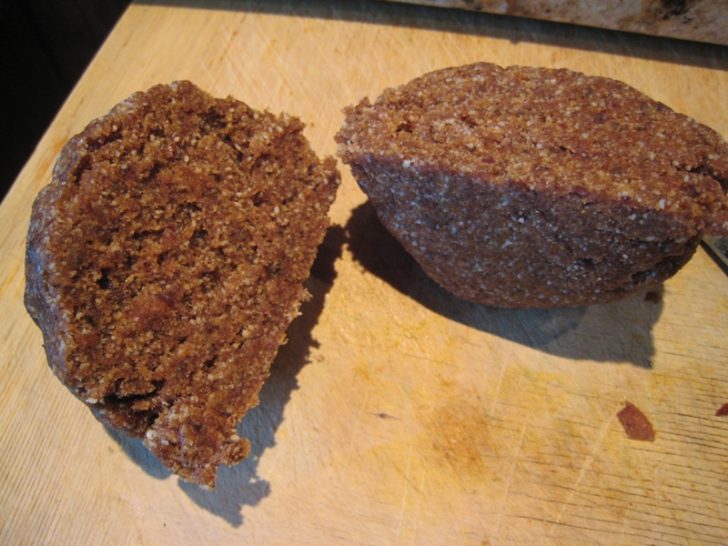 5. Seperate each half into 3 equal halves forming 6 pieces. Shape into bars.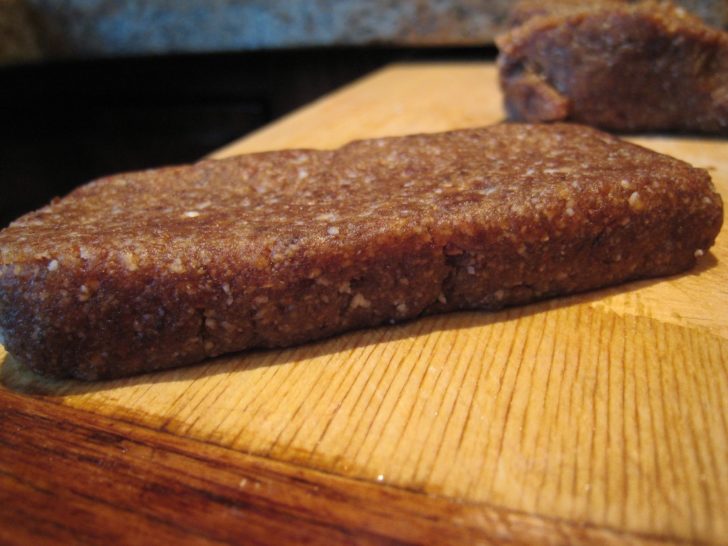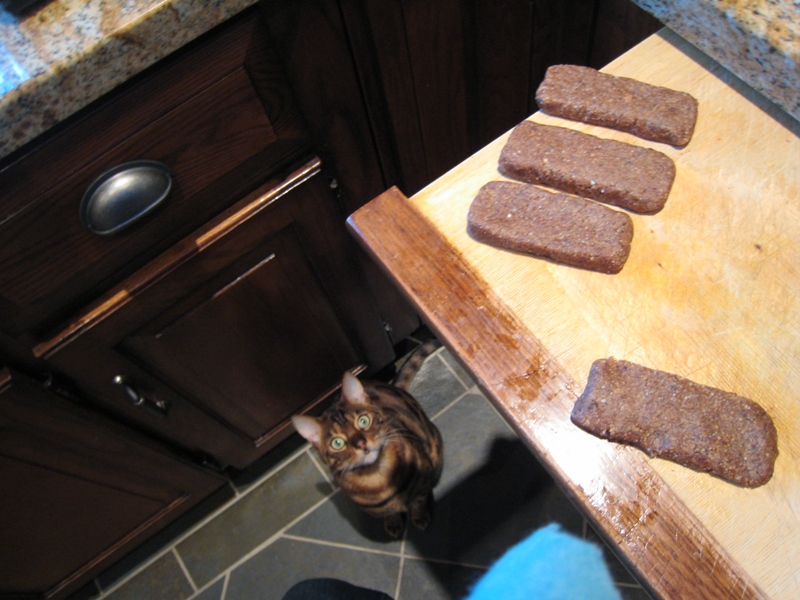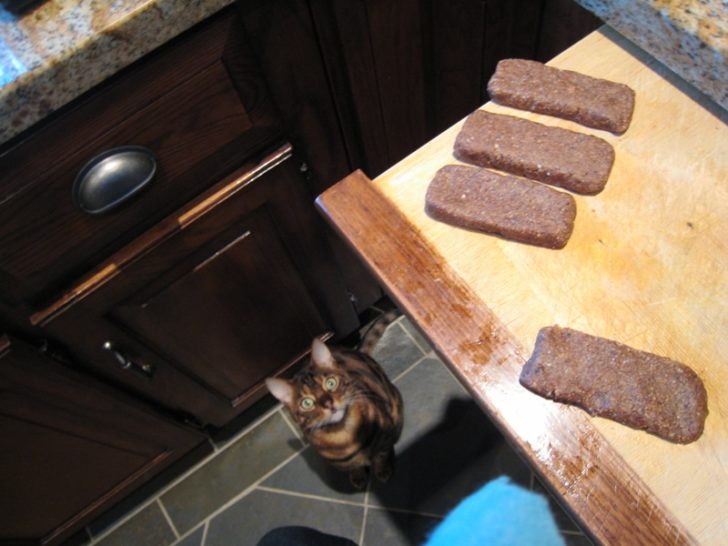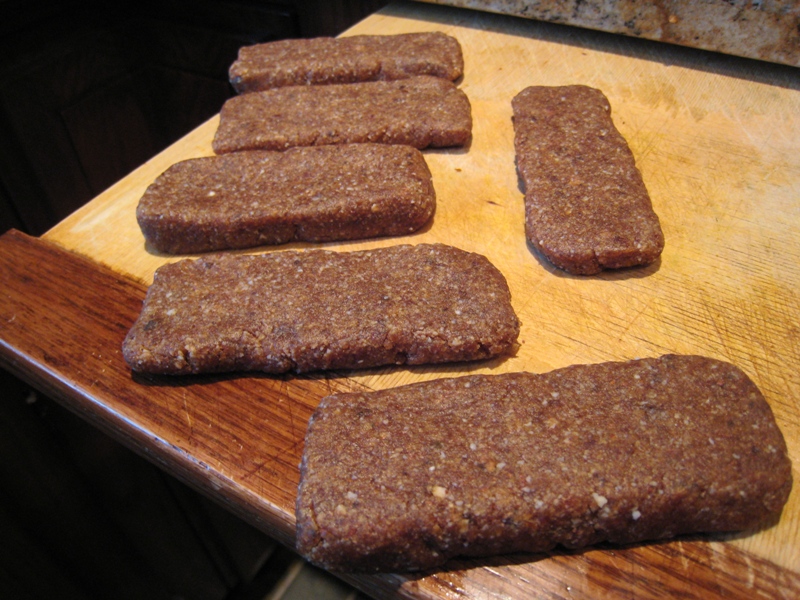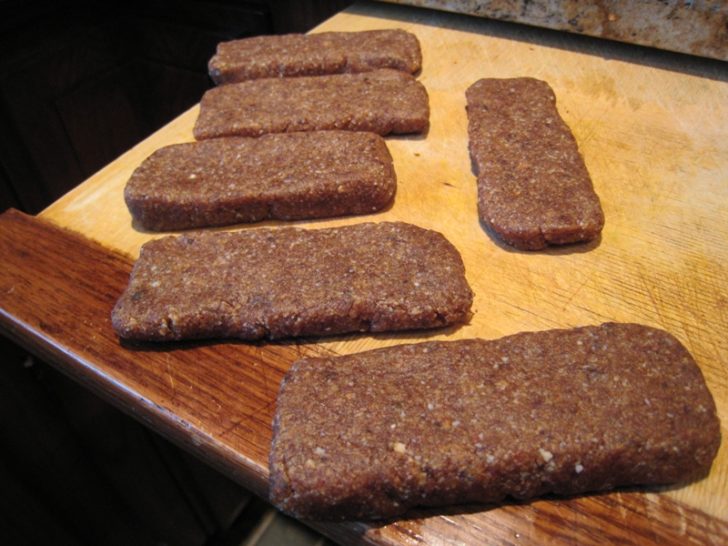 6. Wrap bars in plastic wrap and refrigerate.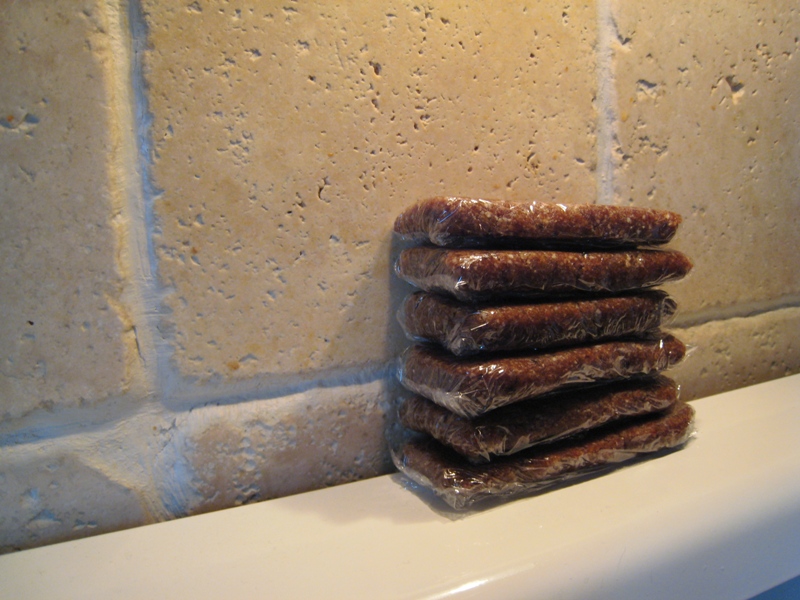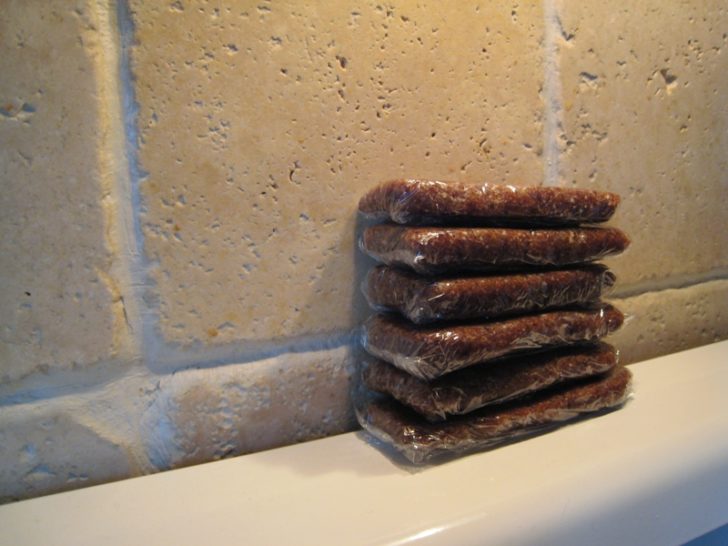 7. Unwrap bar, eat, and enjoy your healthy glo!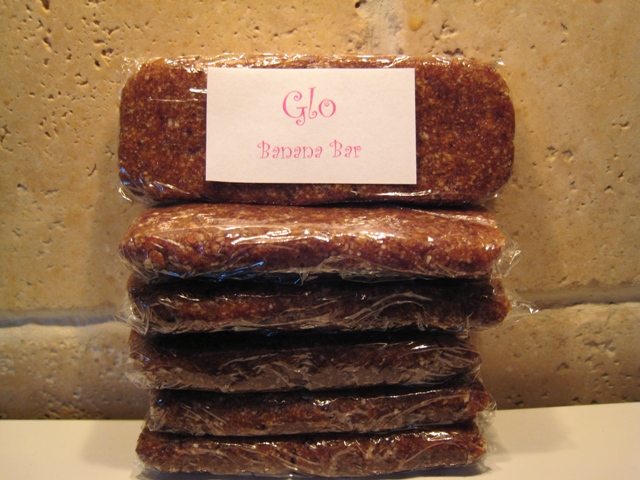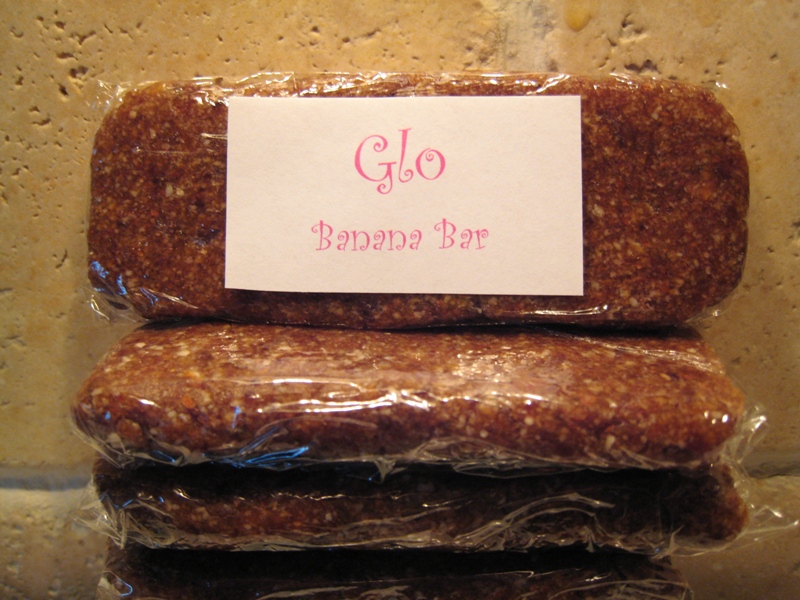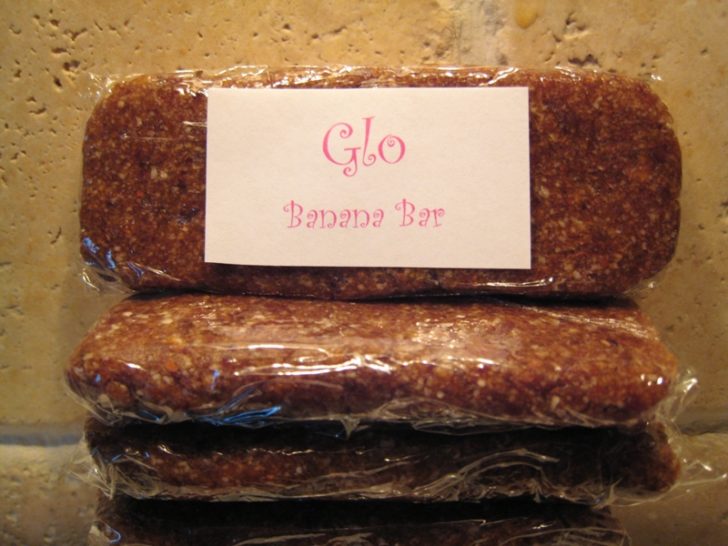 ~~~~~~~~~~~~~~~~~~~~~~~~~~~~~~~~~~~~~~~~~~~~~~~~~~~~~~~~~~~~~~~~~~~~~~~~~~~~~~~~~~~~~~~~~~
Packaging/Shipping:
– I was thinking of buying a food vacuum sealer to air seal the bars and keep oxygen out. Then, I was thinking of covering the vacuum sealed bar with tin foil to keep out UV light. This process seems similar to how Larabar functions:
Larabar uses "a multi-layer package that keeps out UV light and oxygen, which, in turn, maintains freshness without the use of preservatives." Larabar claims that their shelf life is 12 months.
Any ideas? :)
~~~~~~~~~~~~~~~~~~~~~~~~~~~~~~~~~~~~~~~~~~~~~~~~~~~~~~~~~~~~~~~~
Ok, I need to go start looking over all the Valentine's Day entries!! I think we got around 20-25 entries :) They are all FABULOUS!! I can't decide what I want to make for Valentine's Day!
Have a great night everyone! Healthy dreams ;)
~~~~~~~~~~~~~~~~~~~~~~~~~~~~~~~~~~~~~~~~~~~~~~~~~~~~~~~~~~~~~~~~~
Far better it is to dare mighty things, to win glorious triumphs, even though checkered by failure, than to take rank with those poor spirits who neither enjoy much nor suffer much, because they live in the gray twilight that knows not victory nor defeat.– Teddy Roosevelt
I want my identity back. I don't want to be known as the CEO of AOL Time Warner . . . I'm my own person. I have strong moral convictions. I'm not just a suit. I want poetry back in my life.
– Gerald Levin, former CEO of AOL Time Warner (the world's largest media company)