Good morning!
Happy Father's Day to my 3 awesome DADS- Brian (dad), John (stepdad), and Ken (father-in-law) and all the wonderful father's out there!
Secondly, thank you for all your sweet comments about the market! :biggrin:
As I mentioned in my Farmer's Market recap last night, I bought some new spices from a wonderful local business called Arvinda's.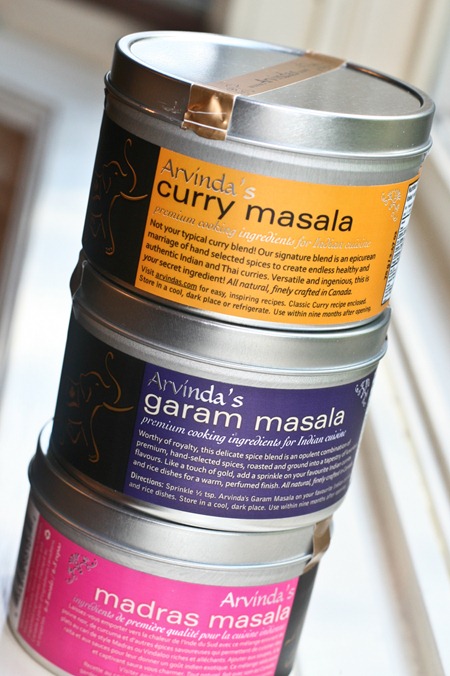 I had a chance to speak with the amazing business owners and they are just the sweetest people you will ever meet! It was so fun learning about the different spices. You can tell they have such a great passion for their business. They have a really great story about how they started the business here and they are in many stores and also have an online store. I think we are going to become great friends! I also met a lovely lady who was telling me about her daughter's recent transition to a vegan diet so I gave her my website and she seemed quite thrilled (she was unsure what to make her daughter for meals when she comes to visit). :biggrin: I love meeting new people, it was so much fun!
Back to the spices…
I cannot even explain to you how amazing these spices smell. We were all ooo-ing and aww-ing at their stand! It made me soooooo hungry! :lol:
Last night I cracked open this baby for dinner!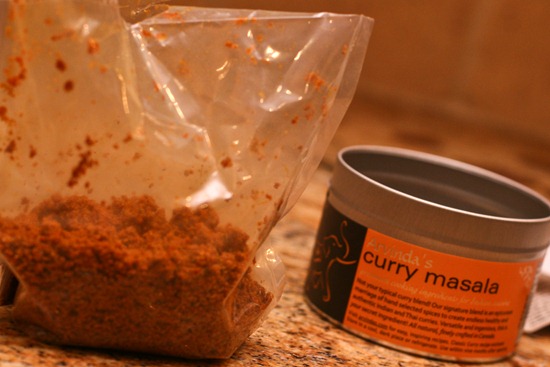 I would say this Curry Masala was an upgrade from what I was using…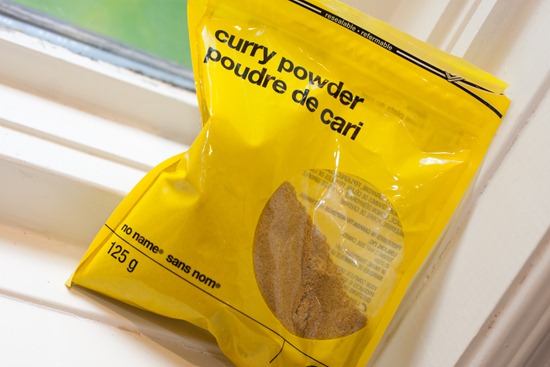 LOL!!! Can you believe that is what I was using?! NO NAME curry. I know, it is unspeakable. I have no idea what ever made me buy no name curry. I can't even begin to describe the difference in taste and aroma.
My spices in general are SO lacking…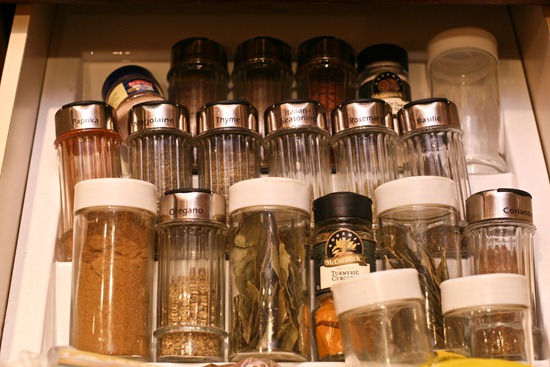 It looks like I have a lot, but don't be fooled. They all are dried out and unusable for the most part! None of them taste very good either. :ermm:
Inside each Arvinda's tin, there is a recipe! Awesome idea. I decided to adapt the Classic Chicken Curry and used lentils instead. [Click recipe to enlarge if necessary].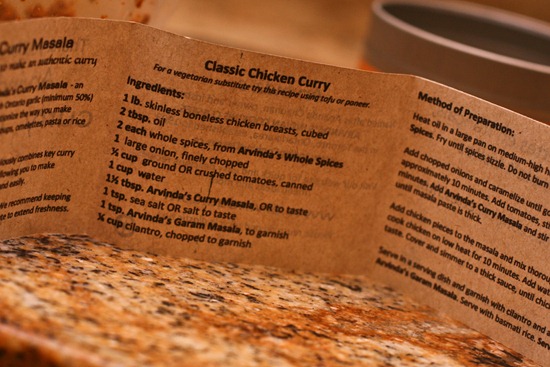 It was so easy I told Eric I could do it with my eyes closed!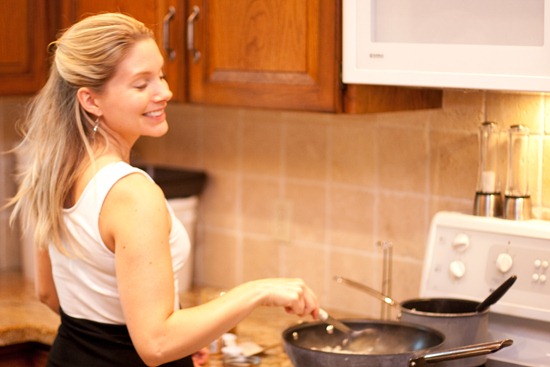 I started with cooking the lentils…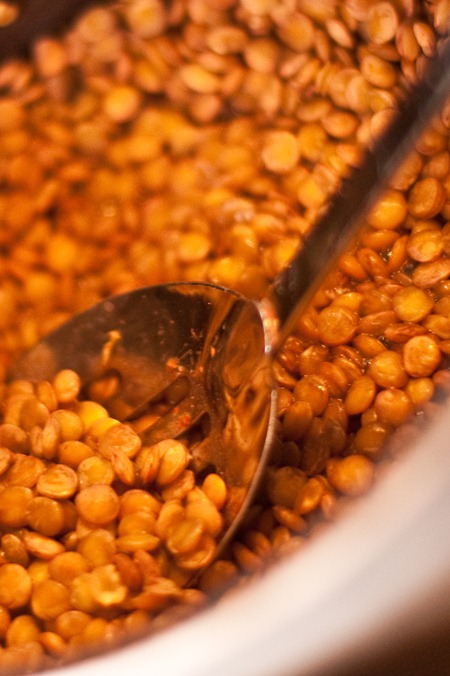 While those cooked I made the curry sauce. First you add some EVOO and caramelize the chopped onion (takes about 10 minutes on low-medium). Then add 1/2 cup of canned or chopped tomatoes and cook for a few minutes. Add in 1.5 tbsp of the Curry Masala…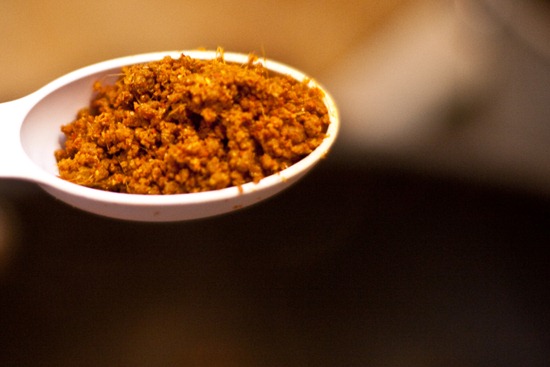 and stir well until a thick paste forms.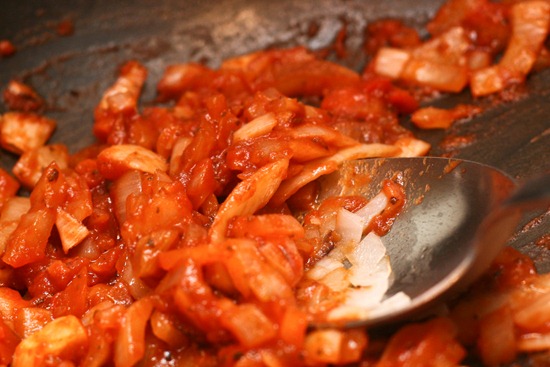 Mmmmm. Smells sooooooooooooo good. You will drool.
Rinse lentils when cooked.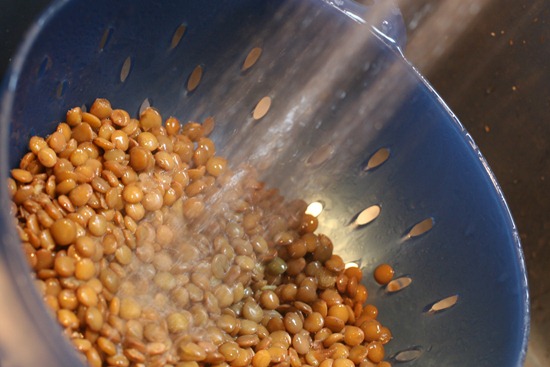 Add about 1/2 cup of water to the curry paste and stir. Now add in 1.5-2 cups of lentils and stir well.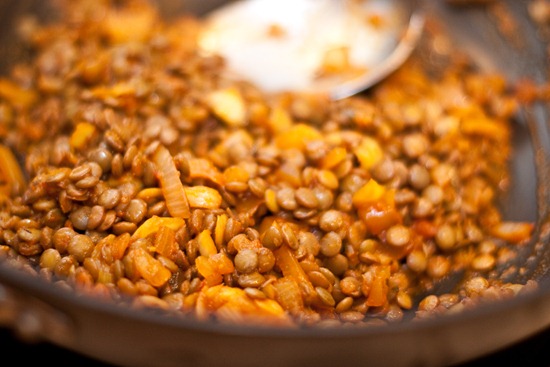 Voila! A super easy, super high-protein vegan curry dish at your service.
Sprinkle the lentil curry with Garam Masala and you are ready to roll.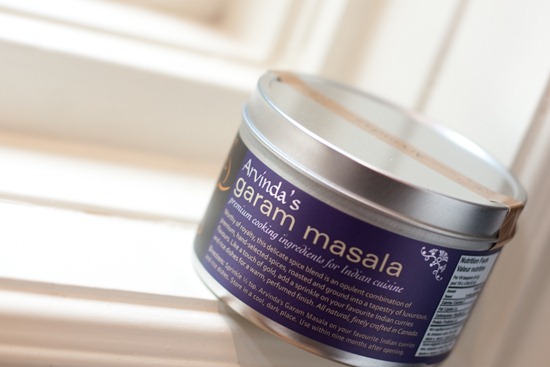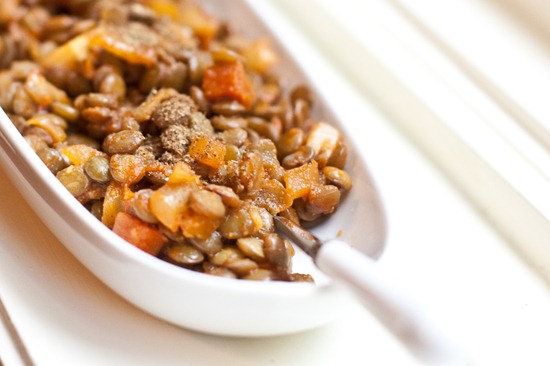 It was soooo spicy my mouth was on fire! But I loved every second of it.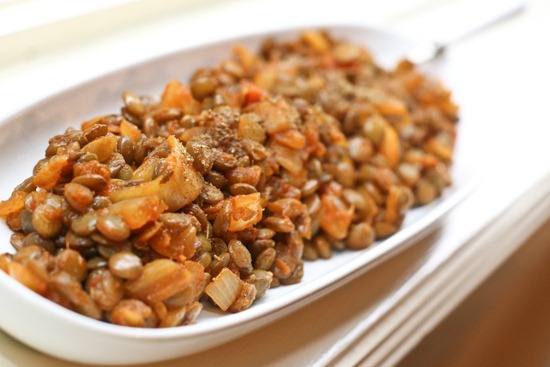 Let's just say my sinuses are clear! :biggrin: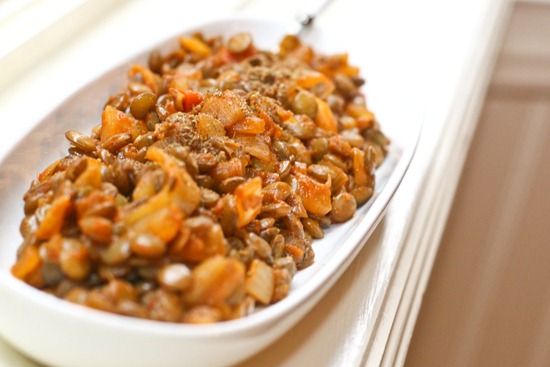 We had it with some bread and Earth Balance on the side.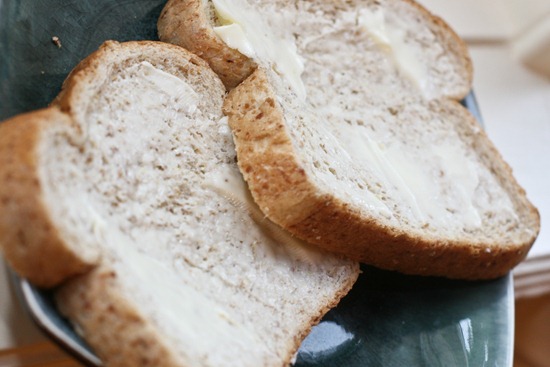 [recycled photo as I forgot to take a picture!]
After dinner, we headed out for a sunset walk…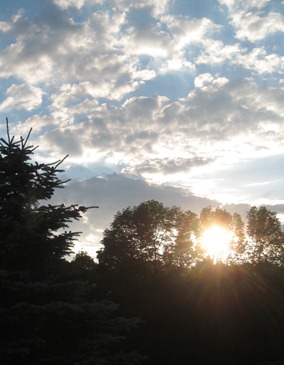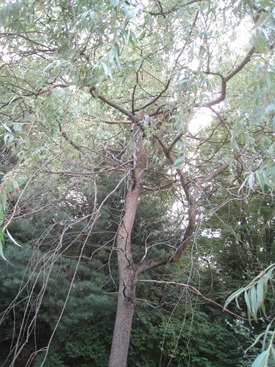 Post-curry stretch!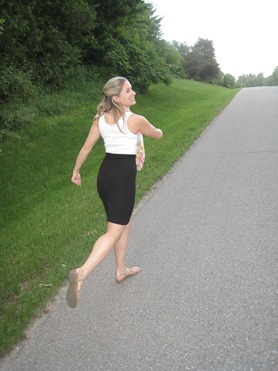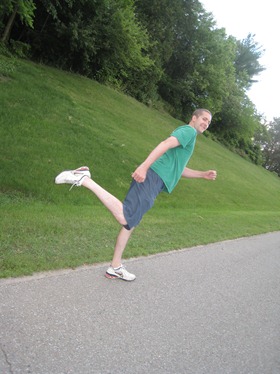 Relax…..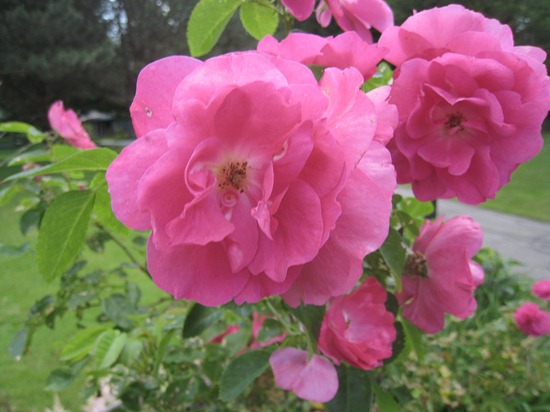 Breathe.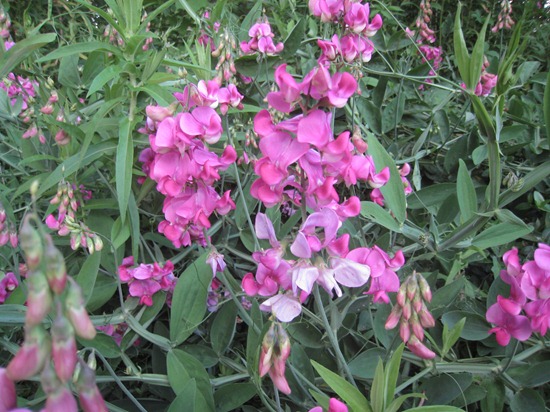 On the agenda today is a little work and a little play. I had a full 7.5 hours sleep last night, so I will not be bailing on my workout today…promise!! :biggrin: I will be back later to talk about the rest of my training plan for the try-a-tri and sprint triathlon.
Today's questions- Do you have a spice collection in your kitchen? What are your favourites or must-haves? Any tips for helping someone start up a spice collection?
Have a great Father's Day!