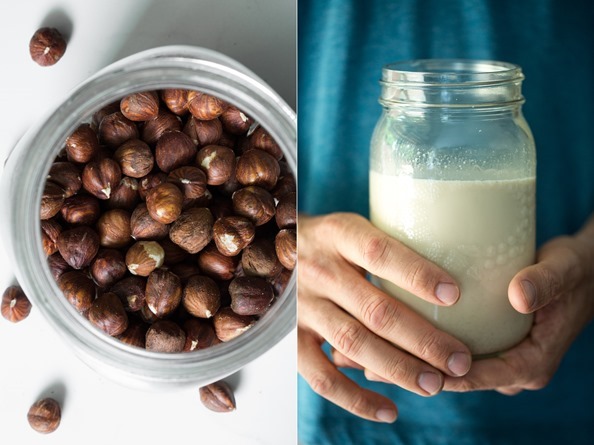 Summer is known for having a slower pace, but this season looks like it will be more productivity-seeking than anything. Eric and I sat down the other night and made a big list of all the stuff we want to complete (or at least get underway) before this fall. Maybe we're a bit over-ambitious, but we figure now is the time to take advantage of our free arms, restful sleep (at least for him), and long summer evenings. More than anything, I think it makes us feel more in control of our big upcoming life change, even if the sense of control/organization is merely a myth. Whatever works, I say.
Among the house renos that we're tackling, another big project that we've been working on is starting a new business. It's the project we're most excited about, but it's also the thing that has been the most challenging and gray-hair inducing over the past several months. Lots of research, roadblocks, legal documents, design, obsessing over details, etc. I enjoy this project immensely because it's so near to my heart, but my lack of patience doesn't suit me well for this type of slow-to-make-progress work. It always amazes me how long things take. I guess that's why I love blogging so much. I can work on a post for a few days and then hit publish. Taking 3 years to write a cookbook was the ultimate challenge, but it helped me appreciate the valuable lessons and learning opportunities along the way. I think this new project is already doing that. Considering all the obstacles we've faced with this hopeful business I know it's still a bit too early to divulge all the details, but when things start coming together a bit more I'll be sure to share!
On the recipe front, I'm still making a lot of quick and easy recipes! I've been on a big homemade nut milk kick over the past couple weeks. Tell me, is there anything better than guzzling a cold jar of homemade milk straight from the fridge? This is my first time making hazelnut milk, but let me tell you it's the best milk (from any source!) that I have ever tasted. I was really not expecting to love hazelnut milk so much, but it just worked. I made two batches on the weekend and both disappeared within 24 hours. Hazelnuts are a splurge-worthy purchase for me so it's more of an once in a while treat rather than an everyday affair, but I guess that makes it even more special. It's the kind of homemade nut milk you whip out to dazzle house guests or simply to treat yourself, just because. It's a drink that reminds you just how satisfying plant-based milks can be when you feel a bit burned out on the store-bought stuff.
With a super creamy, nutty base and notes of caramel, cinnamon, and vanilla bean, this nut milk is fit for a high end coffee shop. Actually, it would be my dream come true if I walked into a coffee shop one day and they had this milk as an option! Just like I hoped, this hazelnut milk is the most amazing compliment to a morning cup of coffee or black tea. Coffee and hazelnuts are a match made in h-e-a-v-e-n. Yesssssssss! Skip the creamer and try this out instead.  Or simply chug it back with abandon, pour some into a bowl of cereal, or blend it into a chocolate hazelnut smoothie or ice cream shake. I think I'll do that next.
Note: I used a ratio of 3/4 cup hazelnuts and 1/4 cup almonds, but feel free to use 1 cup of hazelnuts if you prefer.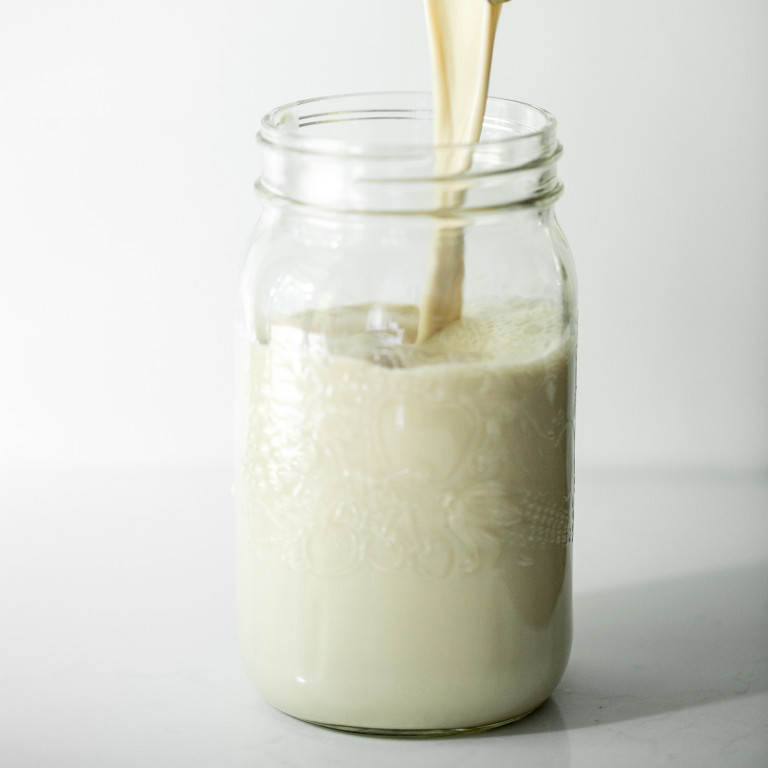 Coffee Shop Worthy Caramel Vanilla Bean Hazelnut Milk
Vegan, gluten-free, grain-free, no bake/raw, oil-free, refined sugar-free, soy-free

Yield

3-3 1/2 cups
Soak time

overnight or 2-8 hours
Prep time

Cook time

0 minutes
Total time

Decadent, luxurious, and totally splurge-worthy, this homemade hazelnut milk is fit for a high end coffee shop and it pairs perfectly in a cup of coffee or black tea. I use a mix of soaked hazelnuts and almonds, but feel free to use all hazelnuts if you prefer. It's lightly flavoured with notes of caramel (from Medjool dates), cinnamon, and a whole vanilla bean and I imagine you could turn it into a chocolate hazelnut milk quite easily by adding a bit of dutch-processed cocoa powder. This recipe is lightly adapted from my Homemade Almond Milk recipe.
Ingredients
3/4 cup raw hazelnuts
1/4 cup raw almonds
3 1/2 cups water
2 1/2-3 pitted Medjool dates, to taste
1 vanilla bean, roughly chopped
1/2 teaspoon cinnamon
tiny pinch of fine grain sea salt (optional)
Directions
Place hazelnuts and almonds in a bowl and cover with water. It's preferred to soak them overnight (for 8-12 hours) in the water, but you can get away with soaking for 1-2 hours in a pinch.
Rinse and drain the soaked hazelnuts and almonds. Place nuts into a blender along with water, pitted dates, vanilla bean, cinnamon, and salt (if using).
Cover and blend on highest speed for 1 minute or so.
Place a nut milk bag (here is the bag I love) over a large bowl and slowly pour the milk mixture into the bag. Gently squeeze the bottom of the bag to release the milk. This process can take 3-5 minutes, so be patient. You should be left with about 1 cup of pulp in the bag. See my tips below on using the leftover pulp.
Rinse out blender and pour the milk back in. Now, pour it easily into a Mason jar and secure with lid. Chill in the fridge. It will stay fresh for 2-3 days. Give the jar a good shake before enjoying. Drink it alone, use it in cereal or smoothies, make hot oatmeal, and one of my favourites - use as a creamer in coffee or black tea.
Tip:
1) If your dates or vanilla bean are dry/stiff, soak in water to soften before use. You can also use another sweetener of your choice like maple syrup instead of dates. Same goes for vanilla – feel free to use vanilla extract for a more subtle vanilla flavour.
2) Ideas for using leftover pulp: stir into oatmeal or muffin batter, add to smoothies, make crackers, or you can even dehydrate it and then blend it up to make hazelnut meal. You can freeze it for a later use too.
3) You might be wondering – If I don't have a nut milk bag can I use a fine mesh sieve? Yes you can. I don't find the milk gets as smooth compared to using a nut milk bag, but if you strain it several times, it comes out decent. Also, feel free to try a cheesecloth (you can even line the sieve with a layer of cheesecloth).
Nutrition Information
(click to expand)