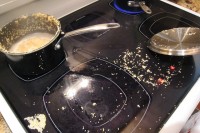 Good evening everyone! I made the yummiest dinner tonight and I just had to share. :D Oh She Glows' Wild Salmon Quinoa Salad Ingredients: 1 can boneless, skinless salmon 2 cups veggies (I used frozen, but you can use fresh of course) 1 Tbsp. Italian or Balsamic Vinaigrette dressing 1/2 cup spaghetti sauce Crushed fresh […]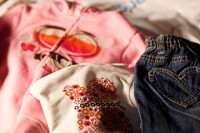 Good morning! There is nothing I enjoy more than going on a shopping spree at Bonnie Togs. I love, love, love shopping for kids clothing. It is honestly one of my great joys. The clothes are just so cute! I could stay in the stores for hours looking at all the cute dresses and itsy-bitsy […]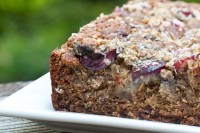 Enter, bait: Cherry, Banana, Coconut Butter Bread. Now we're talking. I think I should add FOOD to my list of inspiring workout tips. Some days, it's just about the food, isn't it? Today you could slice the air with a knife. We get all kinds of sickening humidity in Southern Ontario. However, I say, when […]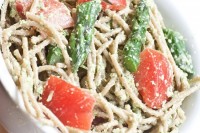 Gooooooooood evening! [My second favourite way to greet you, said of course in a creepy Dracula type voice.]  I hope you are having a great Thursday so far! My day has been good. Lots of productivity! I got caught up on my orders and I am now in full swing for Oakville Organic Farmer's Market […]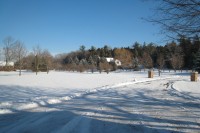 Oh what a day!!! I am sorry for posting so late and infrequently today. Work was absolutely crazy and since it took me extra long to get into work (due to snowy commute). I didn't have a lunch break. I just ate as I worked. Then I worked til 8ish and didn't get home til […]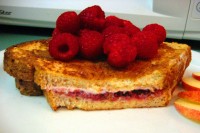 Hello there!
Ok, this is getting creepy!!!
I showed Eric the slideshow tonight and his two picks were the exact same as mine! This same thing happened with the last contest. So strange! Great minds think alike, I guess right? hehe.
Luckily one was US and one was Canadian….perfect! :D
And now for the Canadian contest winner….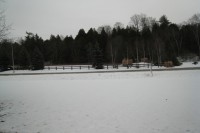 Hello there! I am using Windows Live Writer (Blogging tool!) for the first time today, so I hope that my post turns out OK! I hear it is supposed to save tons of time, so here's hoping! Thanks Kath! Update: Ok, so I'm not liking how Live Writer is formatting my pictures!!! I wonder if […]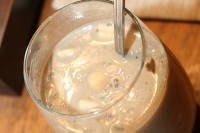 Happy Friday! Wheeeeeeee. Man, the weeks are flying by…I just hope the summer doesn't fly by too. :ermm: I hate when that happens, don't you? I whipped up a delicious batch of Vegan Overnight Oats last night before hitting the hay… Before going into the fridge last night… I chopped a large banana and let […]