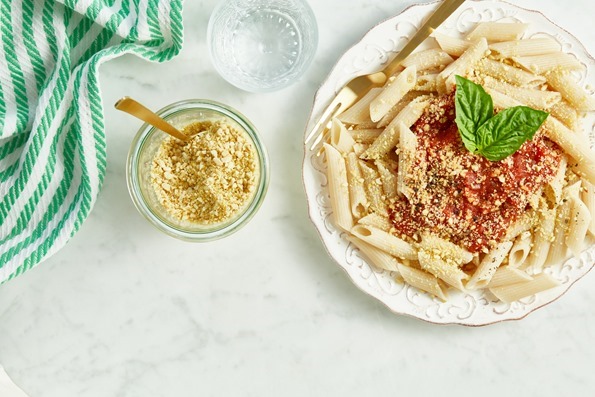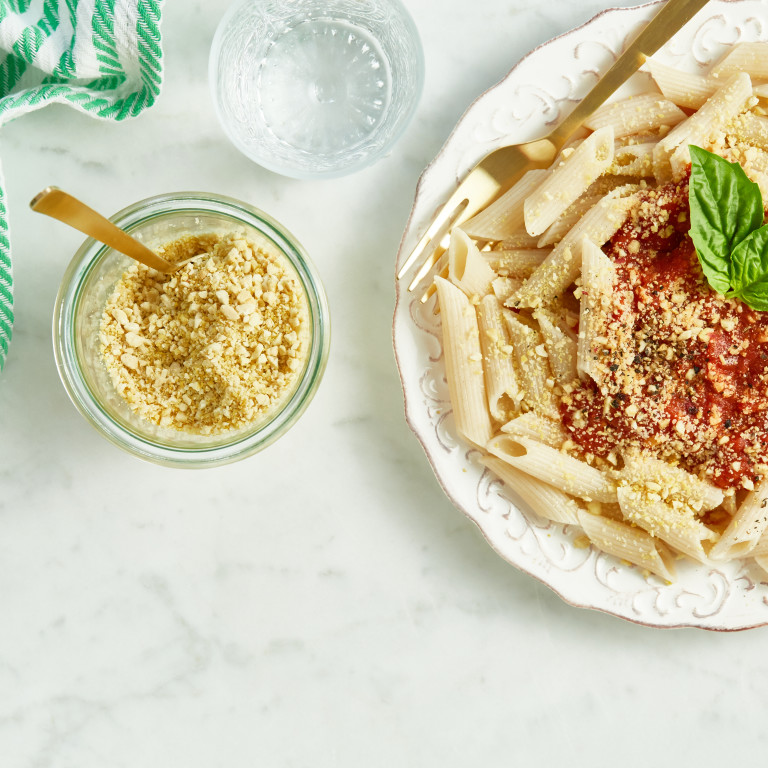 Cashew-Garlic Parmesan
Vegan, gluten-free, grain-free, no bake/raw, oil-free, refined sugar-free, soy-free

Yield

1 cup
Prep time

Cook time

0 minutes
Total time

A delicious plant-based twist on Parmesan cheese! As the Frank's hot sauce lady says, "I put that $hit on everything!" This cashew-garlic combo is so tasty sprinkled on pasta, salads, soup, roasted veggies, and more. I love using fresh garlic in this recipe because the garlic flavour really pops, but if you're sensitive to raw garlic you may want to start with half a small clove.
Ingredients
1 small garlic clove
1/2 cup raw cashews
2 tablespoons nutritional yeast
1/4 to 1/2 teaspoon fine sea salt, to taste
Directions
Mince the garlic in the food processor. Add the cashews, nutritional yeast, and salt into a food processor. Process until a coarse meal forms. Serve sprinkled on top of salads, soup, casseroles, pasta, roasted veggies, and more. Leftovers will keep in an airtight container in the fridge for about a week or so.
Nutrition Information
(click to expand)