There' s no better way to start a summer day…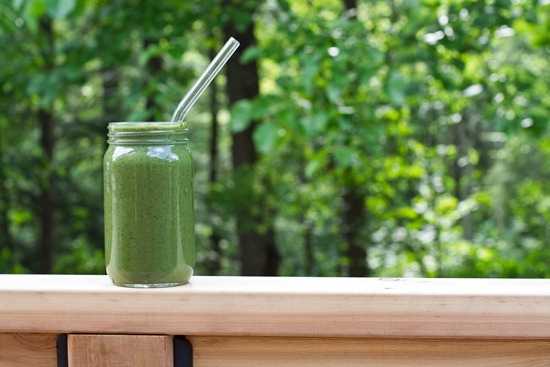 Man oh man was this morning's Green Monster good!
Guess where this kale came from?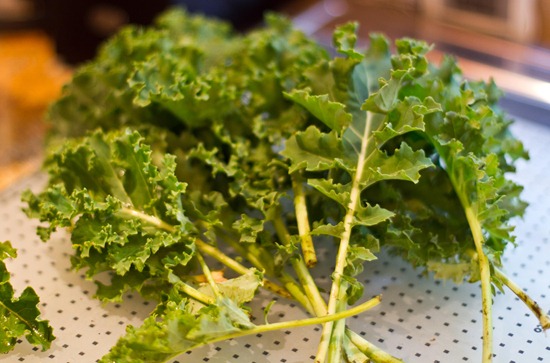 Just my veggie garden, that's all. No big deal. ;) I've clearly advanced from a Black Thumb to a Brown Thumb.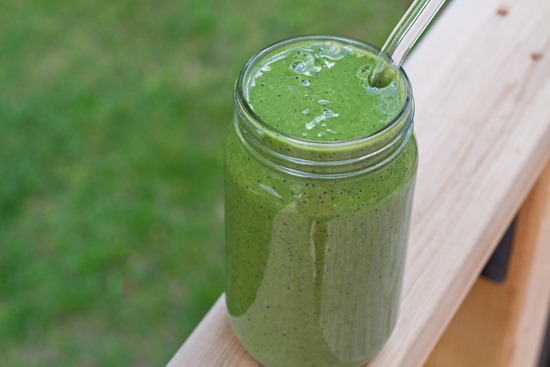 Milli Vanilli Green Monster
Ingredients:
~ 1 cup kale
Handful spinach
1.25 cups almond milk
1 tbsp Vega Vanilla Almondilla Shake & Go Protein Powder
1/2 tsp vanilla extract
1/4 tsp almond extract
1 frozen banana
4 frozen mango chunks
Handful blueberries
4-5 strawberries
1 tbsp chia seeds
2 ice cubes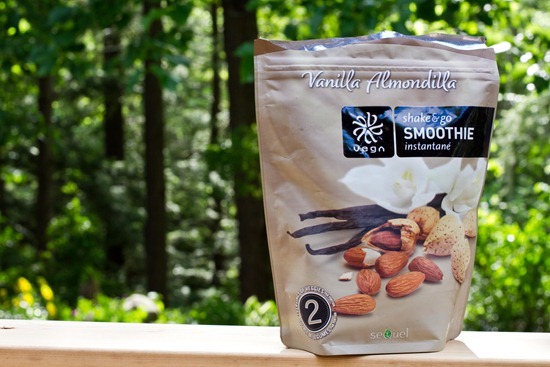 This was absolutely delicious. And it rekindled my love for Vega Vanilla Almondilla Shake & Go! I go through protein powder phases all the time. For a while I was in love with the Vega Choc-o-lot Shake & Go and then I got sick of it. Now, I 'm using this one and also Vega Smoothie Infusion (120 kcals and 14 grams protein per serving). This Vanilla Almondilla has 11 grams of protein per serving. You can click the picture below to enlarge.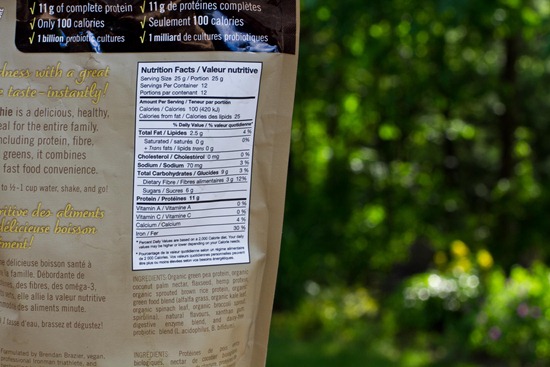 So back to that crazy kale!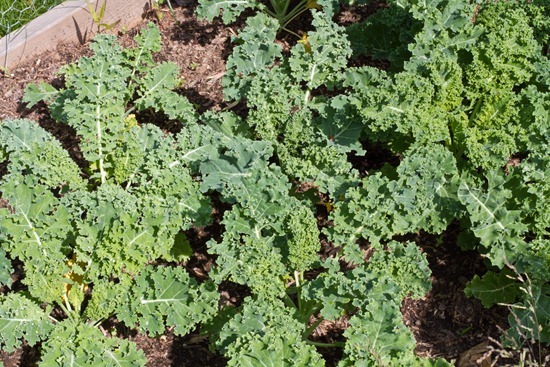 Major growth has been going down over the past couple weeks. It's crazy that I've only had my garden planted for just 5 weeks now.
Kale, May 23, 2011: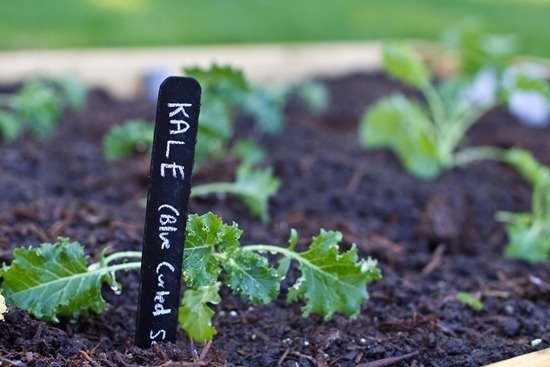 Kale, June 29, 2011: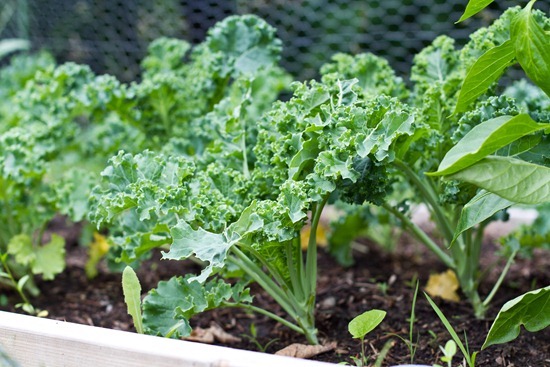 I've started harvesting kale this week. I can't get over how fresh and crisp the leaves are. They also aren't as bitter as I'm used to.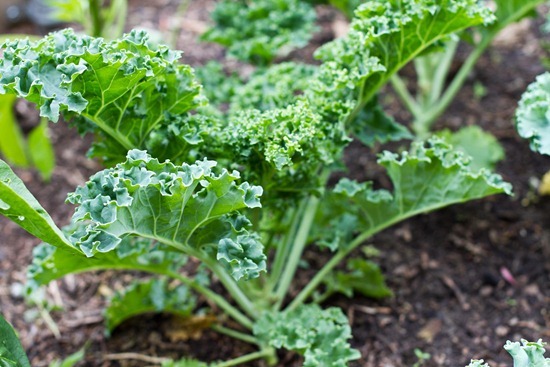 The bell pepper plants seem to be getting ready for a little pepper sprouting action!! So cute.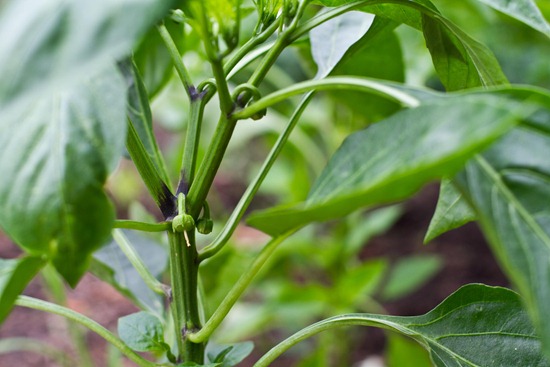 I HAVE PEAS!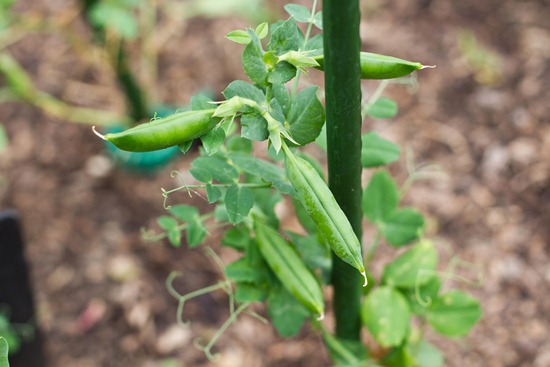 "When the pea pods are swollen (appear round) they are ready to be picked. Pick a few pods every day or two near harvest time to determine when the peas are at the proper stage for eating. Peas are of the best quality when they are fully expanded but immature, before they become hard and starchy. Peas should be picked immediately before cooking because their quality, especially sweetness (like that of sweet corn), deteriorates rapidly." [Source]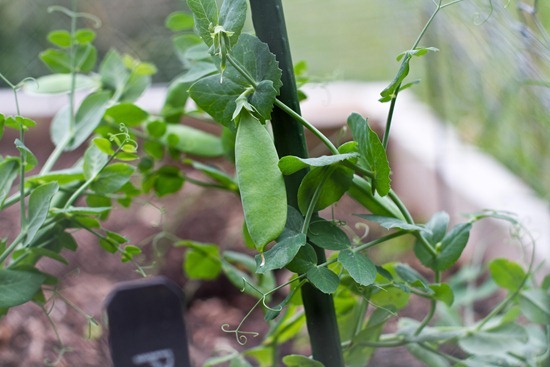 The two cucumber plants continue to grow like weeds…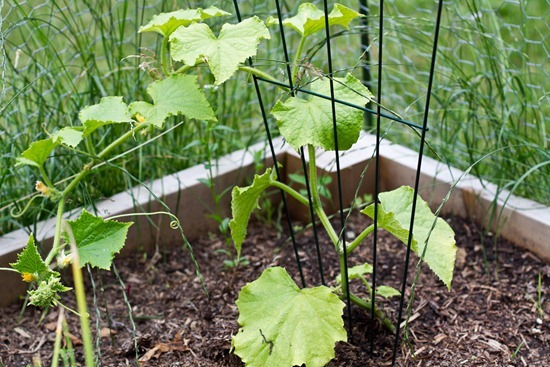 See the little yellow flowers?
The first yellow flowers appearing on the plants are male flowers that provide pollen. These flowers normally drop off after blooming. The small cucumber is evident at the base of the female flower (even before it opens) and should develop into an edible fruit if properly pollinated. Anything that interferes with pollination of the female flowers reduces fruit set and yield, including cold temperatures and rainy weather that hamper bee activity or improper use of insecticides that kill bees. [Source] <—That would explain why there are so many bees around my garden!
The romaine is HUGE. I'm going to make a Caesar Salad tonight!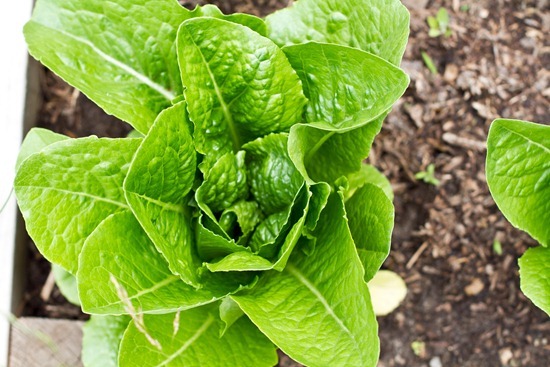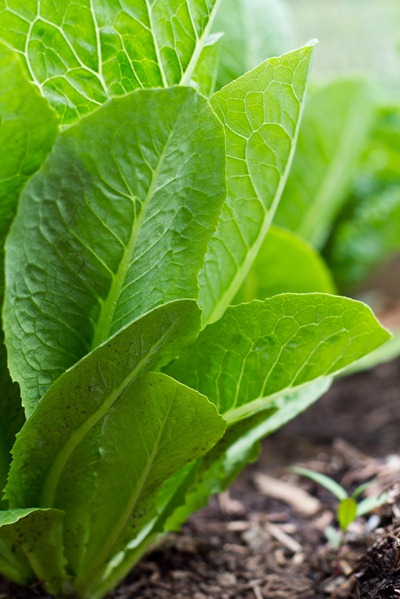 Onions! (Apparently I planted these way too close together)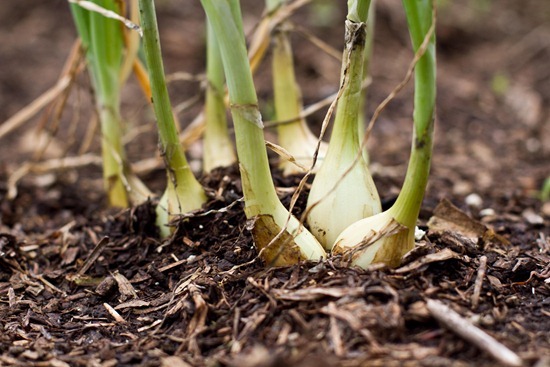 An animal dug up one of my tomato plants and it died. :( My other two tomato plants were also disturbed, but they seem to be bouncing back with a little TLC.
In conclusion, I have no idea what the heck I'm doing and somehow it's working out. :)
~~~
By the way, I have 108 recipes entered and counting!