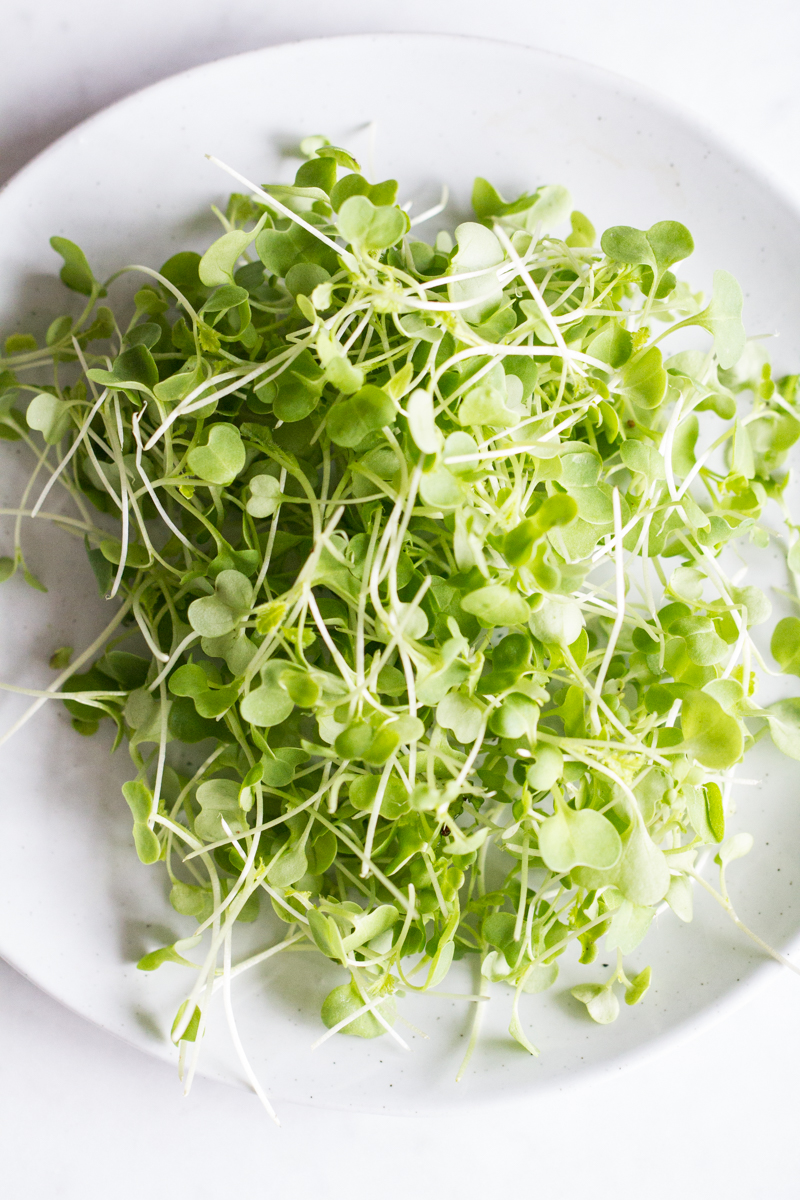 It's May, it's May! One of my favourite months. I guess I kind of have to love it—May is my birthday month after all (any fellow Taureans out there?!)—but it's also the month when spring finally reveals itself here in Southern Ontario. Everything has a special glow and newness this time of the year and I can't get enough. The fresh start makes me actually want to tackle some of those ambitious new year goals, you know what I'm saying? Maybe there's still hope for 2018, heh.
Here's the next round up of things I'm loving lately…I hope you enjoy!
1. Microgreens
Microgreens are supposedly the new "it" green of 2018, and I've been loving these dainty greens in wraps, smoothies, salads, and soups. Microgreens are the seedlings of vegetables and herbs that are cut at only 1 to 3 inches long, just shortly after they start to grow. Some research shows that microgreens can have four to forty times the nutrients of their mature plant counterparts…whoa! Apparently they are pretty easy to grow at home, so I may try that soon despite my black thumb. If anyone has grown microgreens at home (indoors or out), I'd love your tips!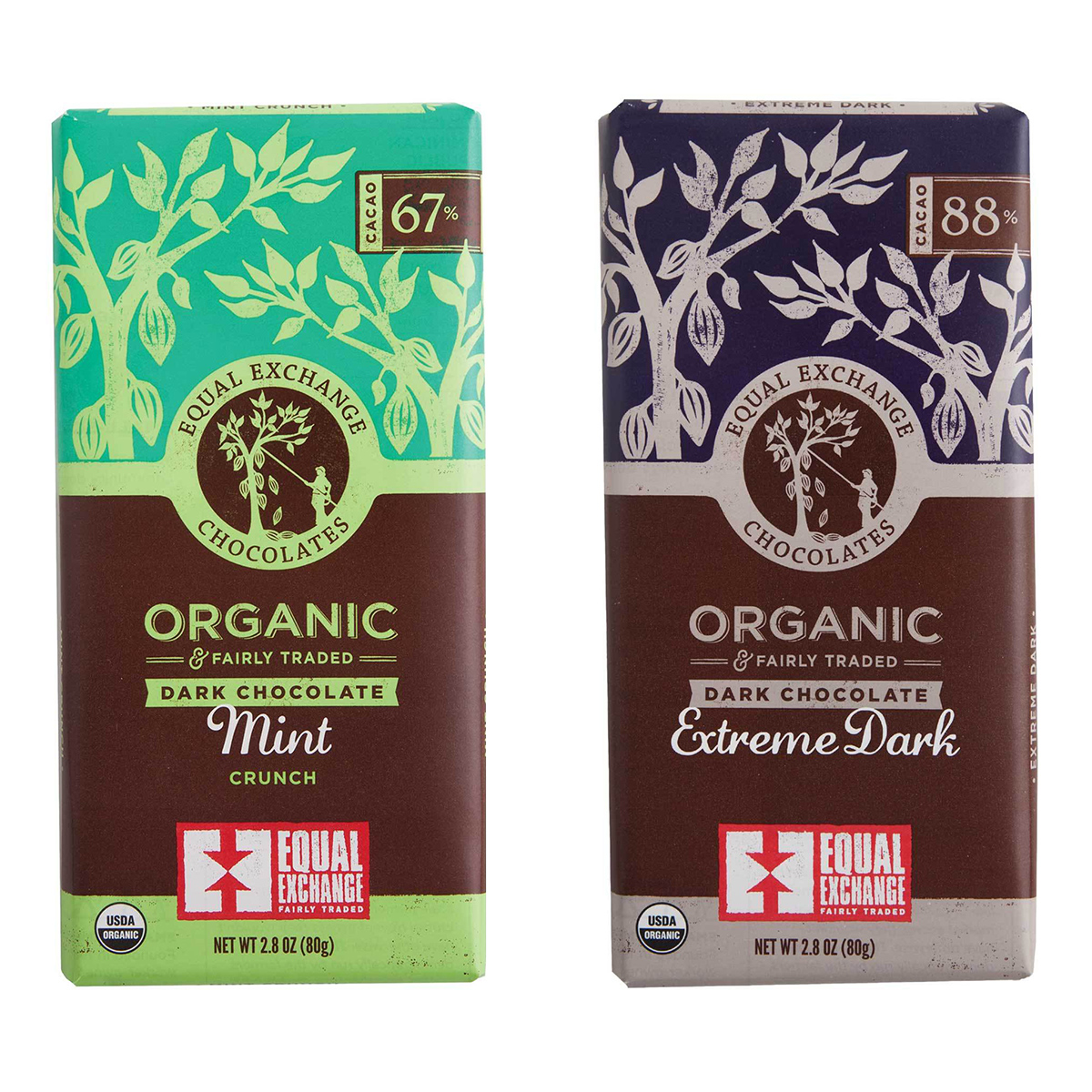 2. Equal Exchange Organic Fair Trade Chocolate Bars (Dark Chocolate Mint Crunch and Extreme Dark)
This new-to-me chocolate brand was a great find on our recent trip to Arizona. The Mint Crunch flavour is hands-down the best mint chocolate bar I've tried. (It has crunchy peppermint crisps throughout, you guys. Peppermint. CRISPS. *swoon*). I'm seriously in withdrawal not being able to find the brand back at home. Their Extreme Dark (88% cacao) variety is also quite smooth, although it's still a runner-up to my fave Green & Black's Organic 85%.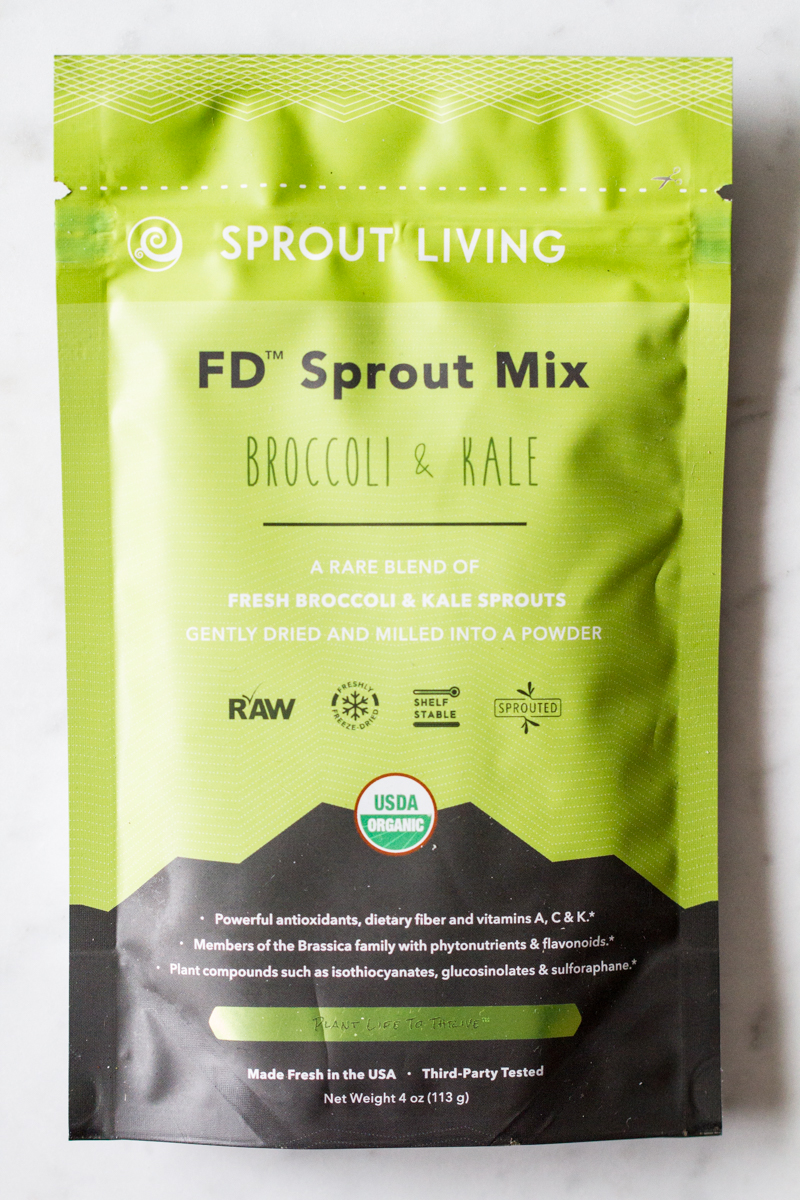 3. Sprout Living FD Sprout Mix (Broccoli and Kale)
I bought this powder one day on a whim when it was on sale and started adding a teaspoon of it to my morning smoothie (I've been making a variation of my In The Buff Smoothie Bowl lately). Unlike a lot of green powders, I love that this Sprout Living Mix has a super short ingredient list (just broccoli sprouts and kale sprouts!), taking the guesswork out of whether or not I can consume it while nursing. Broccoli and kale sprouts are packed with antioxidants, minerals, and Vitamins A, C, and K. In this blend, the sprouts are gently dried and milled into a powder. Whenever I find myself without fresh greens for smoothies, I add a teaspoon to the blender for a small (but powerful) green boost. This mix does have an earthy flavour, but I found I got used to the taste with time!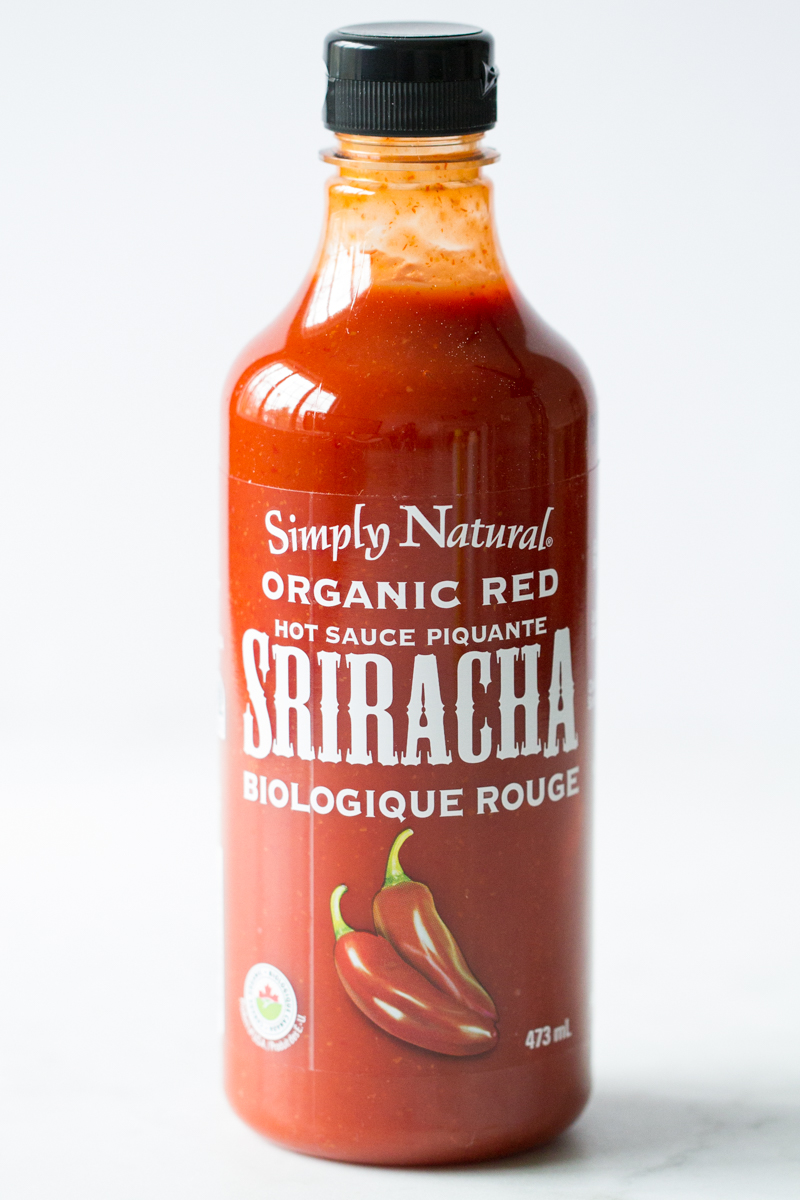 4. Simply Natural Organic Red Sriracha Hot Sauce
Any time I use Sriracha in a recipe, I receive lots of questions asking which brand is my go-to. This is it! I've been buying this brand for the past few years now. The flavour is spicy and intense with a touch of sweetness. I use Sriracha to punch up homemade hummus, my All-Purpose Vegan Cheese Sauce, guacamole, pasta, tacos, etc.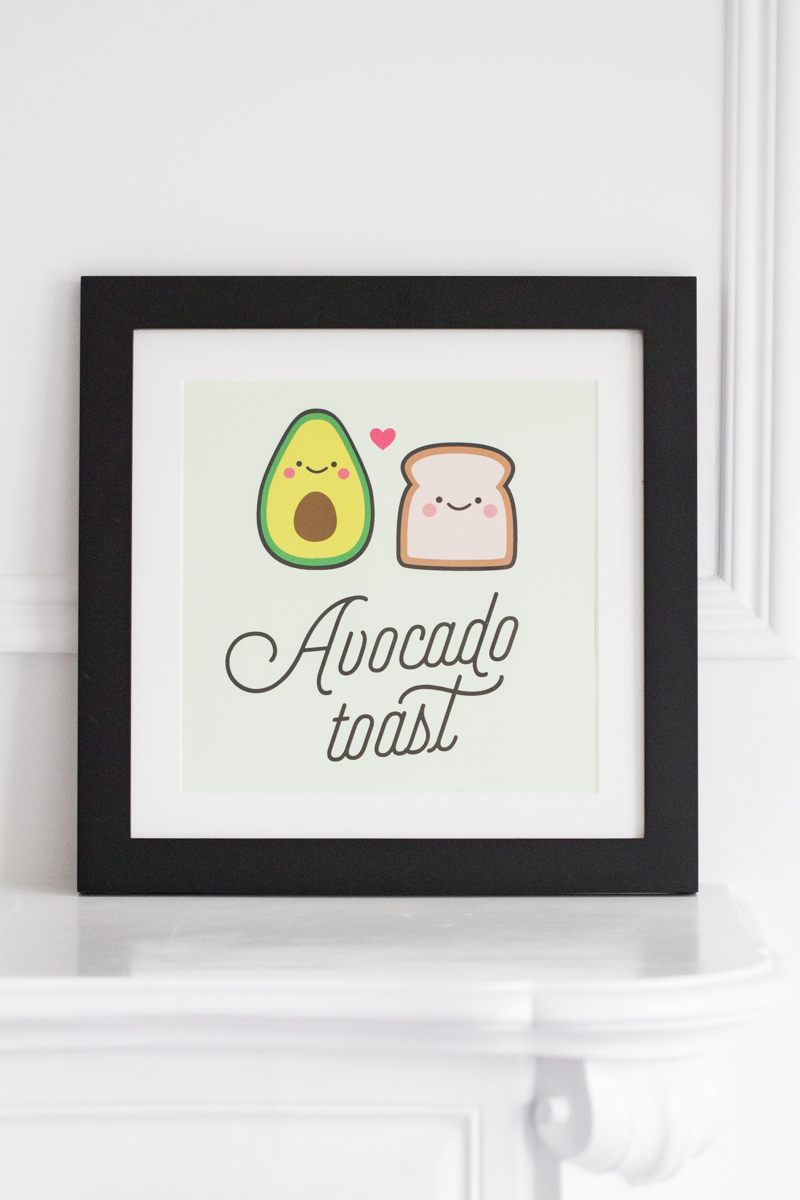 5. Avocado Toast Wall Art
I've shown this cute print on Insta Stories a few times, and I always receive questions about it when I do. I bought the print from Etsy a few years ago now, but it's still one of my favourites! You can buy it online from Plant Love Boutique.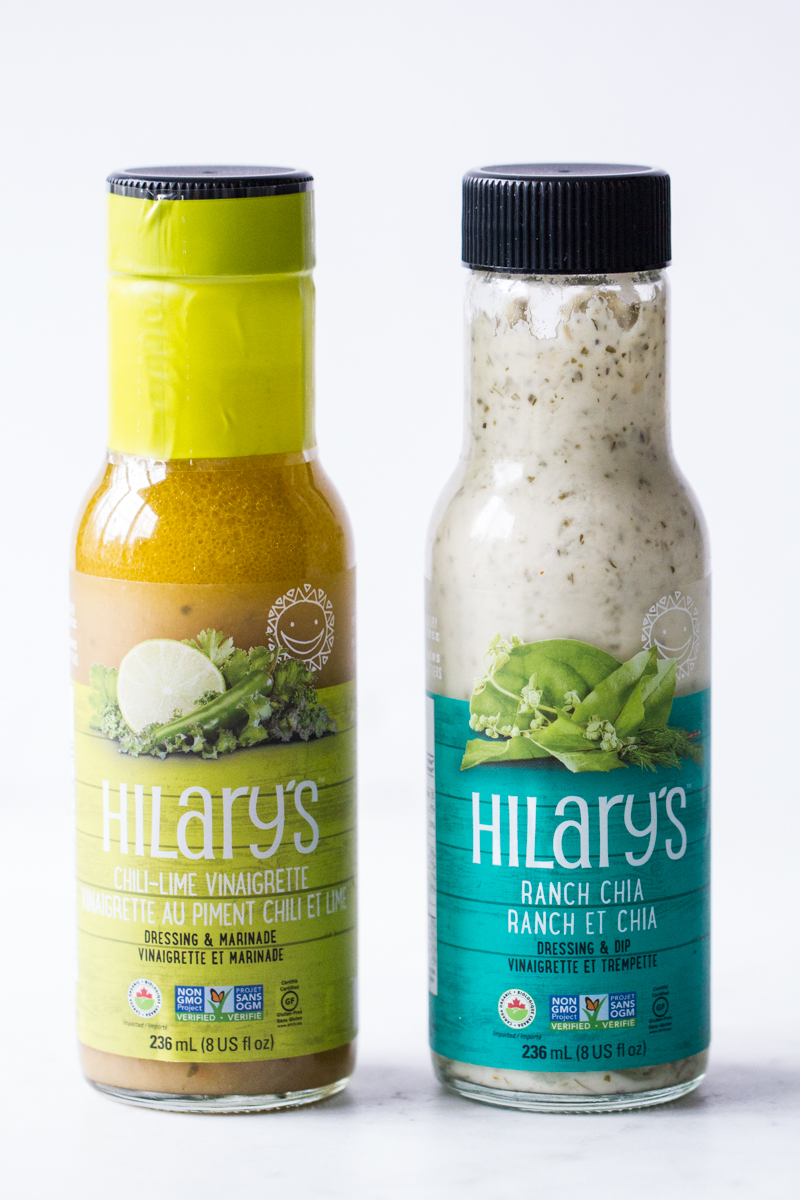 6. Hilary's Eat Well Dressing, Dip, & Marinade (Chili-Lime Vinaigrette and Ranch Chia)
Hilary's Chili-Lime Vinaigrette is my go-to store-bought dressing—I always have some on hand in my fridge these days. It's vegan as well as soy-, dairy-, and gluten-free, and I love its list of easy-to-pronounce ingredients: water, lime juice, extra virgin olive oil, green chili, apple concentrate, sunflower oil, tapioca syrup, apple cider vinegar, salt, cumin, orange pulp, and parsley. The Ranch Chia dressing is also quite tasty, but I find it thickens a lot when chilled, so I tend to use that flavour more as a dip for veggies than as a salad dressing (never a bad thing!).