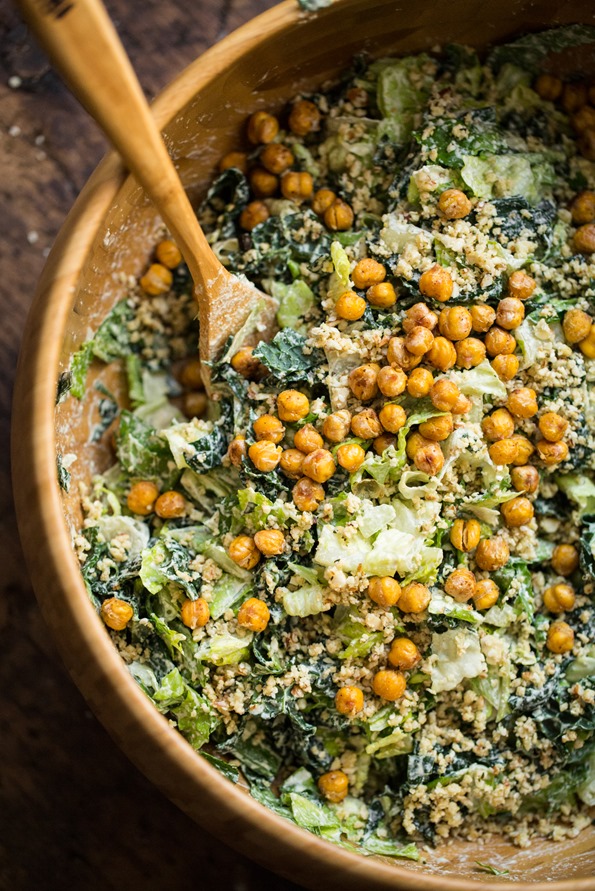 Happy Global Pulse Day, everyone! I'm here to join in on this worldwide par-TAY and celebrate with some of my fave pulse recipes. You may have heard that 2016 was named the International Year of Pulses (um, hello foodie fame…*faints*), and today we're keeping the pulse power going strong with Global Pulse Day, which is both a real-life and virtual celebration of the benefits of pulses. It's hard not to love 'em; pulses are packed with protein and fibre, they're easy on the wallet (especially when you buy them dry), and their carbon footprint is lower than almost any other food group. And boy, do they ever form the base of so many fantastic plant-based meals.
Today, I'm rounding up some of my best pulse recipes (made from peas, beans, lentils, or chickpeas) as part of my partnership with Pulse Canada—and, of course, to dig into this delicious occasion. I hope some of these recipes below inspire your dinner plans tonight, and in the blustery wintery days ahead. My DIY Burrito Bowls are on the menu for tonight…can't wait!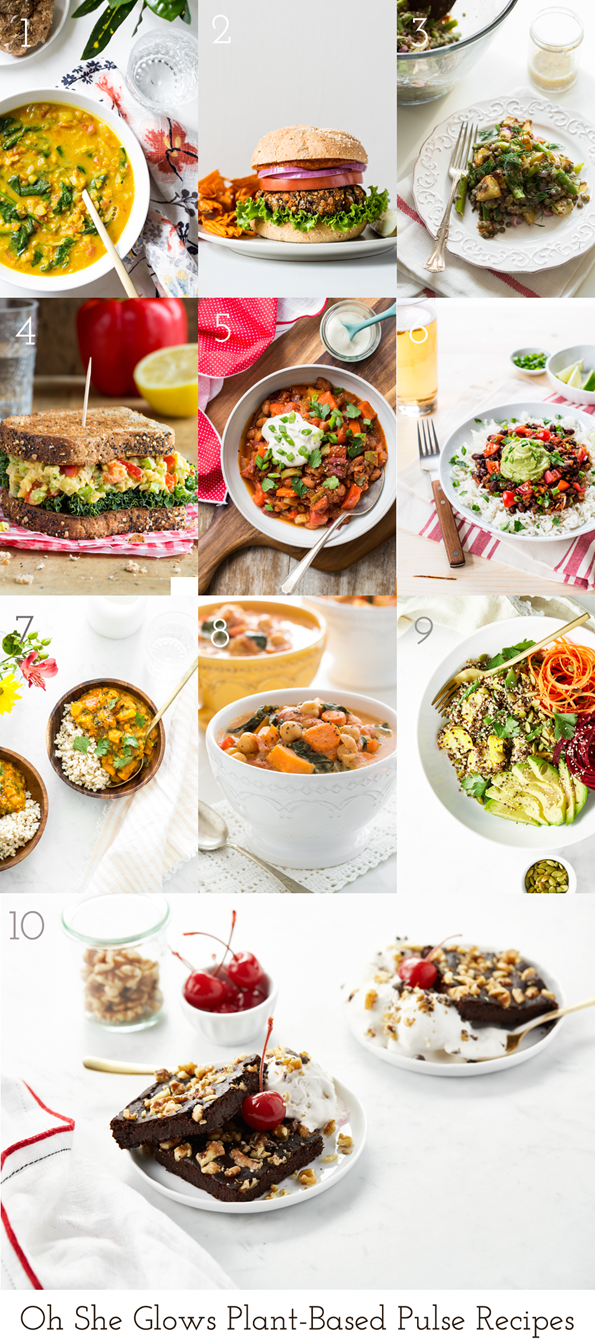 (Yes, you knew I had to include a pulse-based dessert in the mix!) Some other great recipes not shown above include: Golden Red Lentil Dal with Cilantro Speckled Basmati, Next Level Vegan Enchiladas, Crowd-Pleasing Vegan Caesar Salad (top image of blog post), Ultimate Green Taco Wraps with Lentil Walnut Taco Meat. Did I forget any of your faves? Let us know below!
Android Launch
In case you missed my Instagram and Facebook posts on Monday, I wanted to share some super exciting news: We officially launched the Android version of our Oh She Glows Plant-Based Recipe App! Just like our iOS app, the Android version will provide you with 99—and counting—delicious plant-based recipes. Thanks to everyone, especially my Android-using fans, for your support, patience, and mega encouragement to develop this version; we're so thrilled to have this out in the world at long last! And, thank you for all of your comments, emails, and reviews this week…it means a lot to us.
Photo credits: #2 and #6 Ashley McLaughlin, all other photos by Angela Liddon.