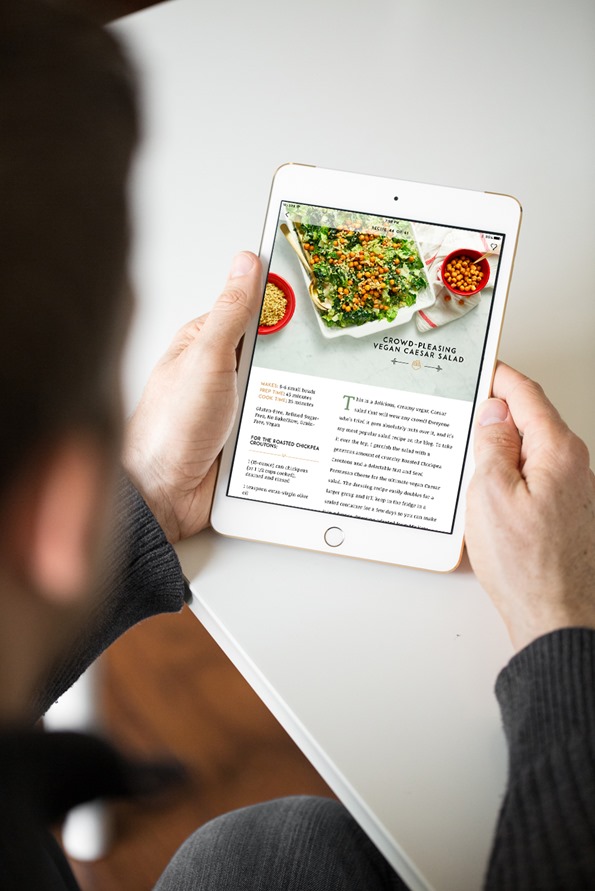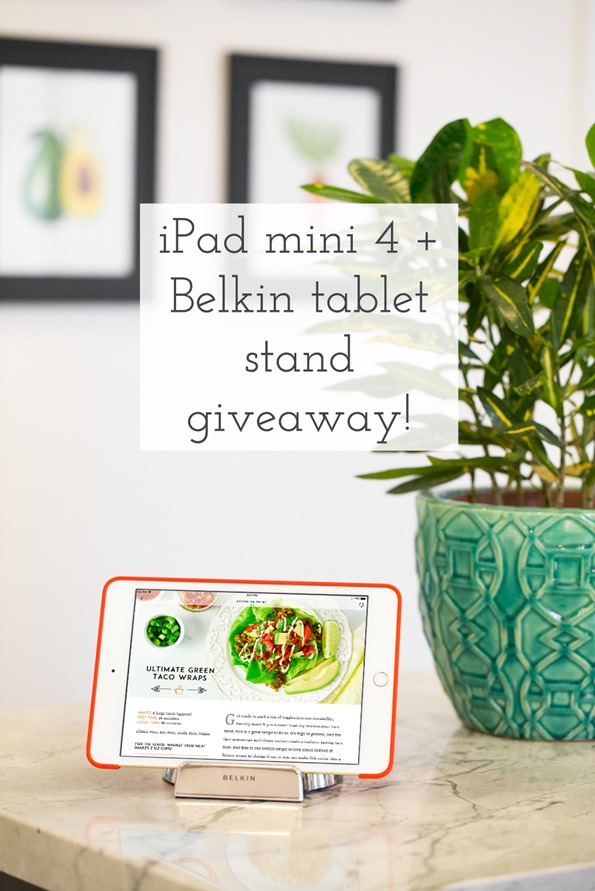 In celebration of this week's launch of the Oh She Glows – Healthy Plant-Based Recipes app, we're doing a big giveaway. One lucky blog reader will receive a brand new iPad mini 4 (this is what I use in my kitchen!) and Belkin tablet stand + stylus pen—perfect for cooking in the kitchen with your new OSG app! This is not a sponsored giveaway, but just our way of saying thank you for all your support and hoping it'll make someone really happy!
I want to thank those of you who left such wonderful comments about our app. We couldn't be happier with your response and excitement, and like I said, we want to continue to make it the best we possibly can! I've been pinching myself ever since we hit #1 in the Canadian Apple app store on Tuesday. Big hugs to all of you.
One quick note regarding the free recipe bundles in our app: Be sure to check that your Apple settings are not set to prohibit in-app purchases. Even though the bundles are free, if the "in-app purchases" setting on your phone or tablet is disabled you won't be able to download the free bundle. To check your settings go to Settings –> General –> Restrictions. We've had a few emails about it (often from parents who had in-app purchases disabled for their kids), but I just want to mention it here to make sure everyone gets it! After getting your bundle, you can certainly switch back to your preferred setting.
Ok, onto the contest!! Please see below to enter this giveaway. Good luck!!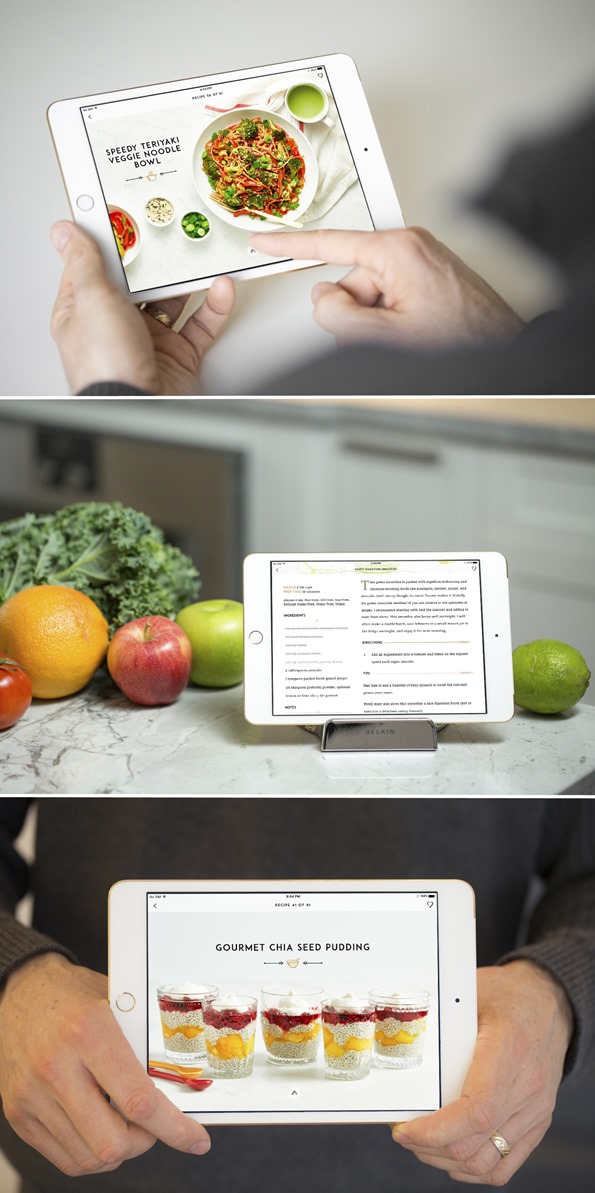 Thanks to Eric, for the gorgeous modeling once again. What a natural!
Even though I avoid doing so, I've disabled comments for this contest. In the past, allowing comment entries has made it difficult for me to find your questions or comments about blog recipes (and I hate missing your questions!!). In lieu of a comment entry, you can fill out the poll. Thanks for your understanding and good luck!