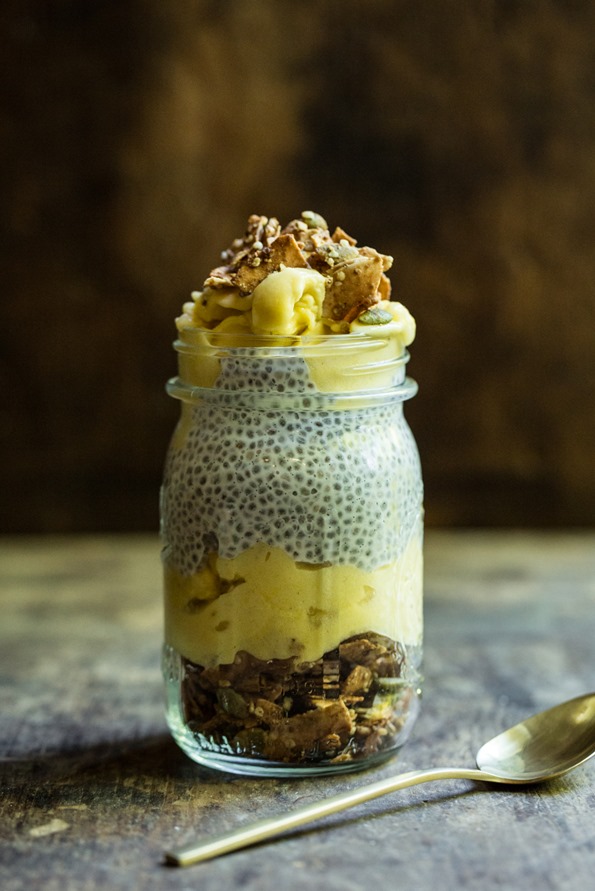 Your comments on my Kitchen Quirks story were quite hilarious. They also led to even more funny stories here at home and among our friends and family.
I got a text from a friend shortly after posting.
"I'm reading your kitchen quirks post aloud to my husband (because he is absolutely nuts about the dishwasher just like Eric is). I finish reading it to him and he goes, "Ugh, I wonder what some of Eric's tricks are? Did he write specifics?"
There are many inquiring minds as to what Eric's dishwashing tricks are, it seems. Eric is in the process of penning an e-guide for dishwasher enthusiasts. Ok not really, but I told him he can't keep his secrets all to himself for ever! Plus, I need others to know what I'm going through.
When we were talking about the blog post, Eric decided to mention another one of my kitchen quirks. You know, aside from general "chaos". Apparently, I have this annoying little habit of leaving kitchen cupboards/cabinets and drawers open while I'm baking or cooking. I've been doing it for years. Basically, since I started cooking.
In my eyes, leaving the drawers and cupboards open is efficient. I do it because I know I'll probably go back to that cupboard later on in the cooking process so I see no need to close it every single time. See it's not lazy; it's practical! I'm all about efficiency.
One morning about 4 years ago when we were living in our previous house, I headed downstairs to the kitchen for breakfast. Eric was still upstairs getting ready for work. As I approached the kitchen I immediately noticed something was wrong…very wrong.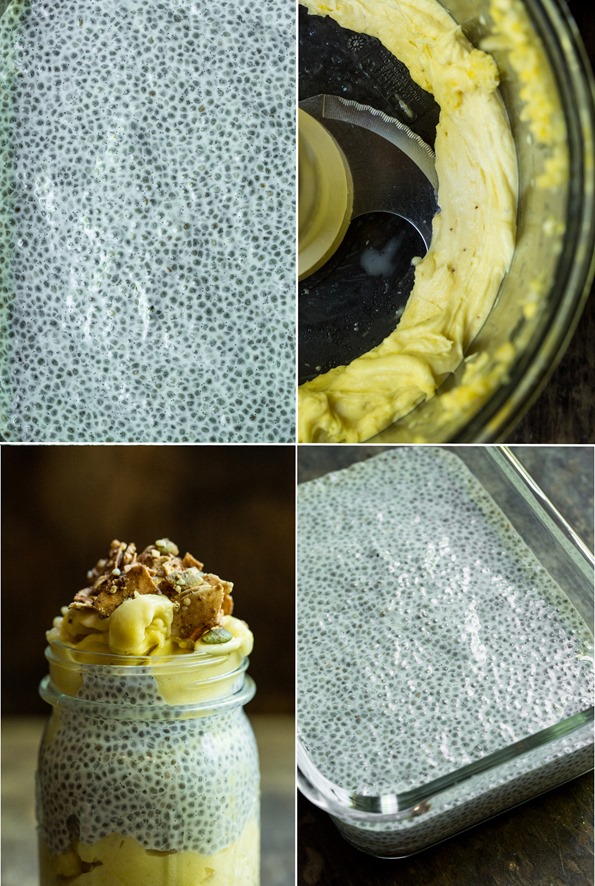 Every single cupboard and drawer in the entire kitchen was wide open. Just picture your own kitchen with every cupboard door open and every drawer open. It's freaky stuff, right?
I stopped dead in my tracks at the edge of the kitchen.
"OH… MY… GOD…"
I was absolutely horrified. Of course, I immediately assumed there was some kind of weird Poltergeist shit going on. Or some evil force taking over my kitchen. Or both.
I turned on my heels and BOOKED it upstairs. There's no way I was going to wait around for the drawers to start spontaneously slamming or something!!
Eric started laughing uncontrollably. He then confessed that he opened every cupboard and drawer before bed to play a trick on me. What kind of sick person does that?
So it's been 4 years since his prank and I'm long overdue for retaliation. I'm thinking it's going to have something to do with his beloved dishwasher. I'm open to your suggestions, as always.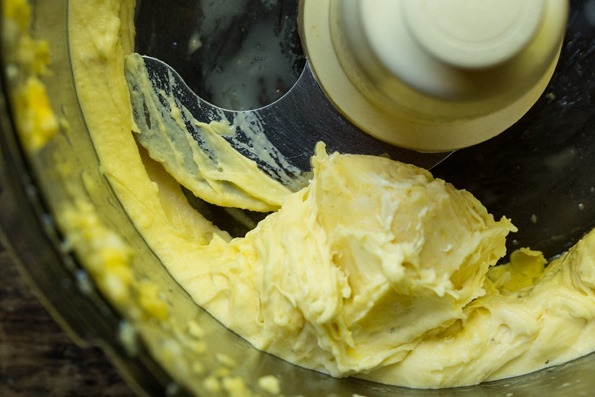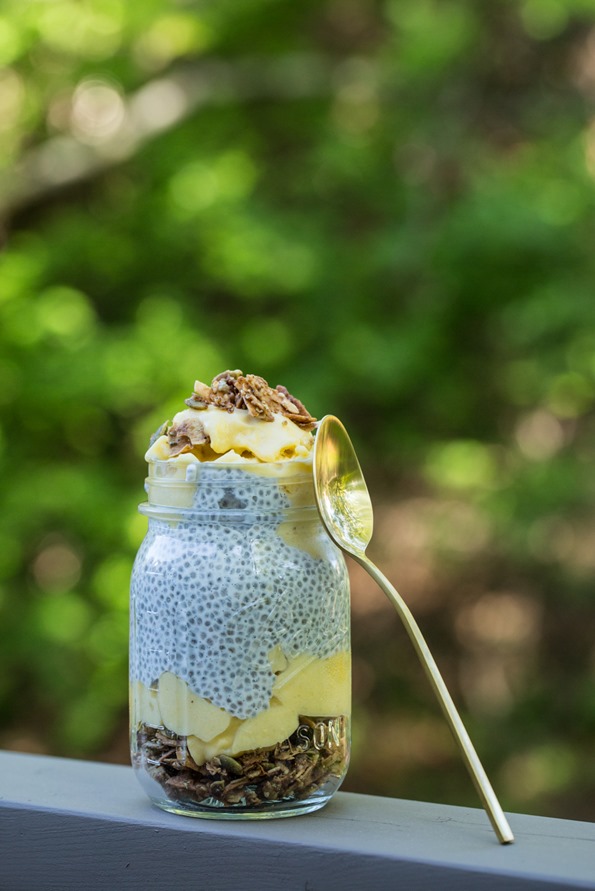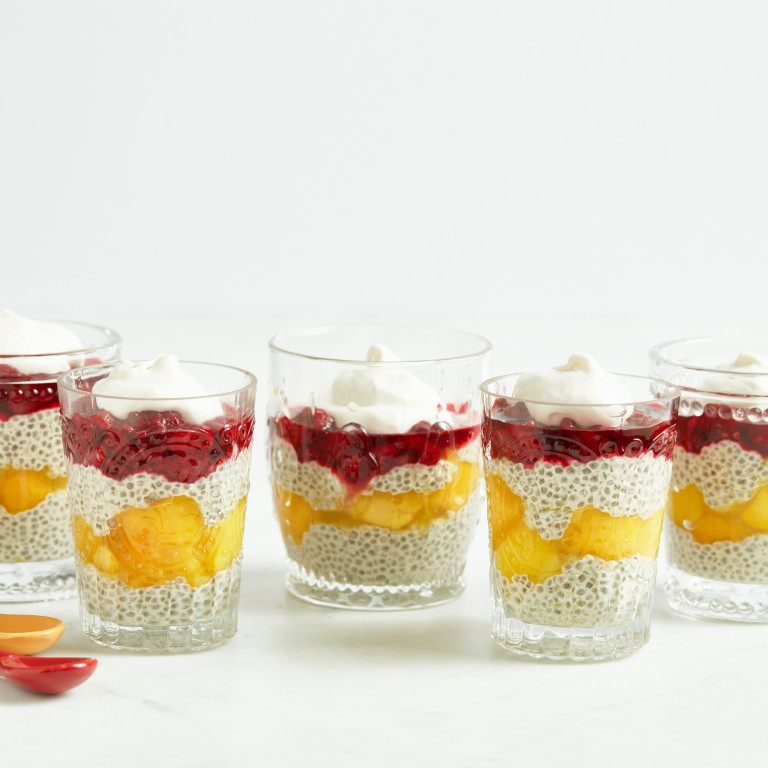 Gourmet Chia Seed Pudding
Vegan, gluten-free, no bake/raw, oil-free, refined sugar-free, soy-free

Yield

3-3.5 cups (serves 4-6)
Soak time

overnight + 2-3 hours
Prep time

Cook time

0 minutes
Total time

Creamy, rich, and thick chia seed pudding made from scratch! If you want to make the speedy version using store-bought almond milk and liquid sweetener, see the tip below. This makes a large batch (3 cups or so), but I discovered that chia seed pudding freezes well and it thaws beautifully in the fridge. So there's never fear of any going to waste. I like to freeze it in individual servings in freezer-safe zip bags or small glass containers, so I always have a healthy snack on hand. If you aren't down with the tapioca-like texture of chia seed pudding, feel free to blend this pudding in your blender until smooth.
Ingredients
1 cup raw almonds, soaked overnight
3 cups filtered water
1 vanilla bean, chopped into a few pieces (optional, but recommended)
1/2 teaspoon pure vanilla extract
Dash of fine sea salt
3 to 4 tablespoons pure maple syrup or 1/3 cup packed pitted Medjool dates, or to taste
1/2 cup chia seeds
Directions
Place almonds in a bowl and cover with a couple inches of water. Soak overnight or for 8 hours. If you are in a rush, soaking for 1 to 2 hours works in a pinch. Drain and rinse almonds after soaking.
Place almonds in a high-speed blender along with the 3 cups filtered water, chopped vanilla bean (if using), vanilla extract, and salt. Blend on the highest speed, for about 1 minute until the almonds and vanilla bean are pulverized.
Place a nut milk bag on top of a large bowl and pour the almond milk into the bag. (You can also use cheesecloth placed over a fine mesh sieve, however a nut milk bag yields the smoothest result and is faster.) Squeeze the bag and press out all the milk. The pulp will remain in the bag/cloth (you should have about 1 cup of pulp).
If using dates as your sweetener: Note: I only recommend using dates if your blender can pulverize them super smooth, otherwise use liquid sweetener. Rinse out the blender. Carefully pour the almond milk back into the blender and add the pitted dates. Blend on the highest speed until the dates are pulverized and the milk is super smooth. Add milk back into the bowl.
Whisk in the chia seeds (and the maple syrup, only if not using the dates). Place in the fridge for 2 to 3 hours, until thickened and cold. Give the mixture a good stir every once in awhile to redistribute the chia seeds.
Layer the chia pudding with mango, raspberries, and top with Coconut Whipped Cream. Chia seed pudding will keep in the fridge for up to 3 to 4 days. It freezes well too, just thaw in the fridge before ready to enjoy.
Tip:
For a quicker version, simply use 3 cups of store-bought unsweetened almond milk, 1/2 cup chia seeds, and 2 tablespoons of pure maple syrup. Whisk everything in a mason jar and chill in the fridge for 2 to 3 hours.
Ideas for using leftover almond pulp: Spread the pulp onto a baking sheet and dry it out by baking it at 300°F (150°C) for 25-30 minutes until lightly golden in some spots. Cool completely. Grind it in a food processor until a coarse flour forms. You can use the toasted pulp in granola recipes or any other baked goods you see fit.
Nutrition Information
(click to expand)