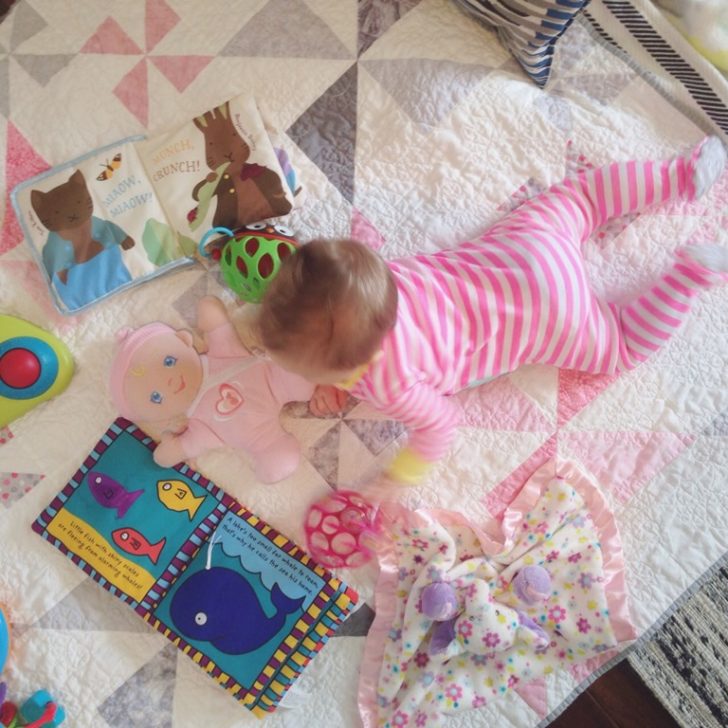 One of the greatest things motherhood has given me is a constant reminder to live in the moment. I can't remember a time in my life that was filled with so many please-don't-forget-this moments. I worry that the memories will fade with time, that I'll forget the sleepy grin she gives me when I greet her after a nap or the way she tucks her chin and giggles when I tickle her or the bashful look she gives herself in the mirror, but that just makes me want to soak her up even more. Time isn't slowing down; she's teaching me how to instead.
I shared these thoughts on Instagram the other week and I thought I'd share it here too. Life has been so full lately with juggling motherhood and writing my next cookbook, but I do hope to get to a 7 month update soon! I just have to say that I think this is my favourite month yet.
I also want to pass along an interview I did with the lovely ladies at Barre3 where I talk a bit about my reflections on motherhood and balance, among other things.
Hope you are all well! Have a great weekend,
Angela