We survived our first Christmas as a family of three! Not only did we survive, we managed to have a blast visiting my family in Alberta. It's so true that having a child makes the holidays extra special. Knowing they are experiencing everything for the first time is pretty cool and I found myself getting caught up in the moments I normally would have just overlooked. This year definitely felt magical. Even though things aren't as "easy" with a baby (the travel, the sleep, the packing, the everything!), the extra effort is worth it. Aside from a few rough nights of sleep and a nursing strike on the plane there, things went rather smoothly and Adriana was such a trooper through all the family visits, late nights, and festivities.
My sister, nephews, and brother-in-law got to meet Adriana for the first time which was so special. My nephews really fell in love with her and loved holding her until she fell asleep on them. Total baby whisperers! My sister Kristi is a natural with her and they got so many snuggles in together. My sis took one look at her drool-soaked shirts/bibs and chewing of the hands and said, "Oh yea she is definitely teething!" The week flew by and there were a lot of tears when it was time to leave (right, Mimi?), but we're hoping to get to Arizona with my mom and stepdad sometime later this winter so I'm already looking forward to that visit.
We went back and forth whether we would lug our good DSLR camera and big lens + external flash on the trip, but I'm glad we did. (My iphone being at full capacity may have had something to do with that decision! hah).
For my mom and stepdad's gift, we made them a photobook of Adriana's first 3 months. We also printed them a bunch of her newborn photos. But the thing that really got Mimi crying was the poem and handprint we made for her!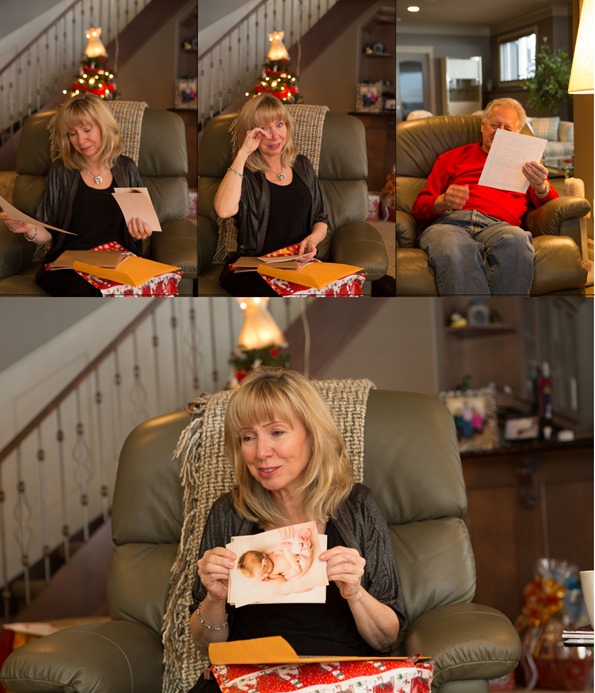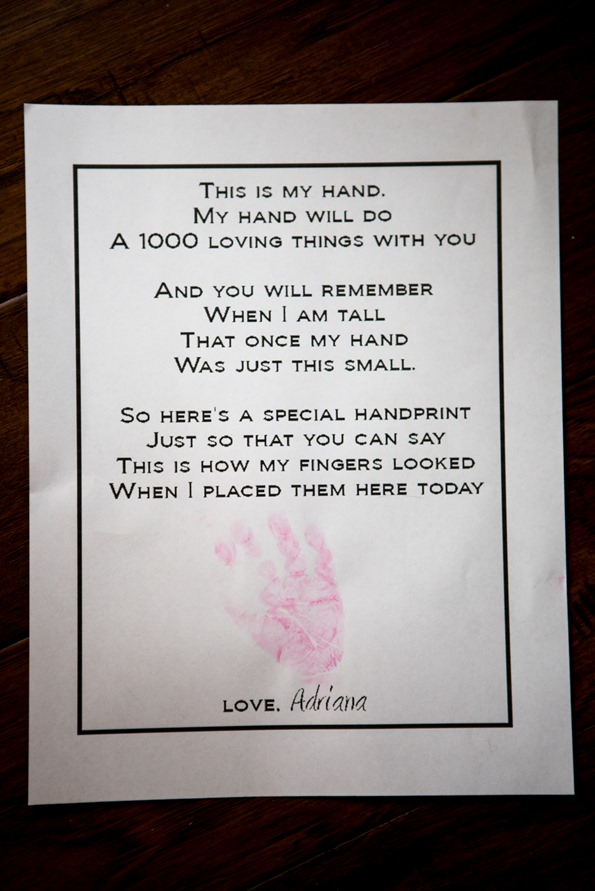 Ok, ok, it makes me cry too! bahhhhh.
PS – Getting a baby handprint is not easy! lol.
These photos make my heart happy! So much love.
PS – You can see my Christmas dinner plate on Instagram! It was epic.
We are getting together with Eric's side of the family this week and spending a couple nights with my in-laws early in January since we weren't around for Christmas this year. It should draw out the festivities a bit longer!
I hope you had a great holiday and are resting up for 2015. I wish you all a very happy New Year!