After a struggle to come up with a color scheme for the nursery, we've finally narrowed it down to a couple options – and also decided on a layout too. This is major progress for us because Eric and I are both the most indecisive people on the planet! We have a lot of fun DIY projects planned – refinishing a used dresser, side table, and child's rocking chair, creating a wall collage, and maybe even a homemade mobile. Whether we will have time to do them all is another story, but I'm sure going to try. I've never been a crafty person (ok, except for my pre-teen crafty stage!), but this little baby has really inspired me. Eric has a passion for woodworking so he's planning on building a bookcase as well as doing most of the dresser refinishing. I'm hoping once I get a couple projects under my belt, I won't be as intimidated by it all. Maybe there is a crafty goddess hiding in there somewhere? hah.
So here are a few "before" pictures of the nursery. We recently primed the walls and painted all the trim using Benjamin Moore's zero-VOC paint, Natura. We used Natura paint for the entire house. The trim colour that we used is called Distant Gray (which actually looks much more white than gray, but has very slight gray undertones).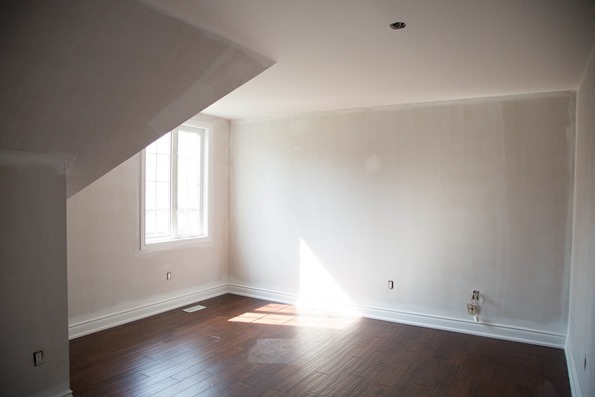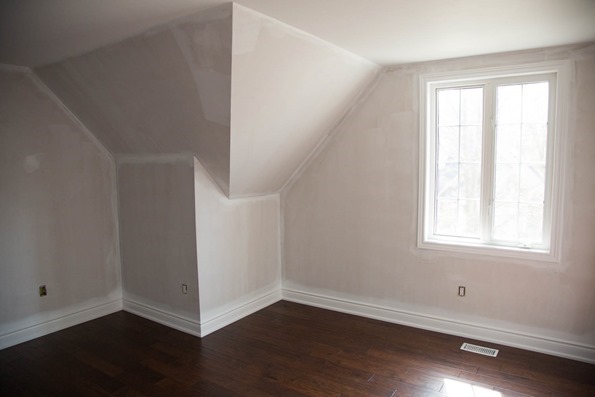 I really love the angular walls in this room. As soon as I saw it, I knew it would make a great nursery.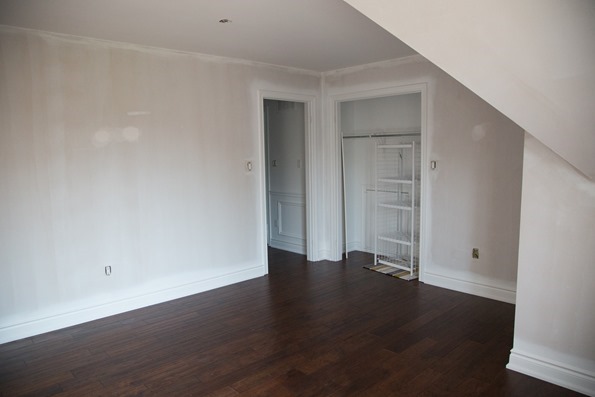 More updates to come!