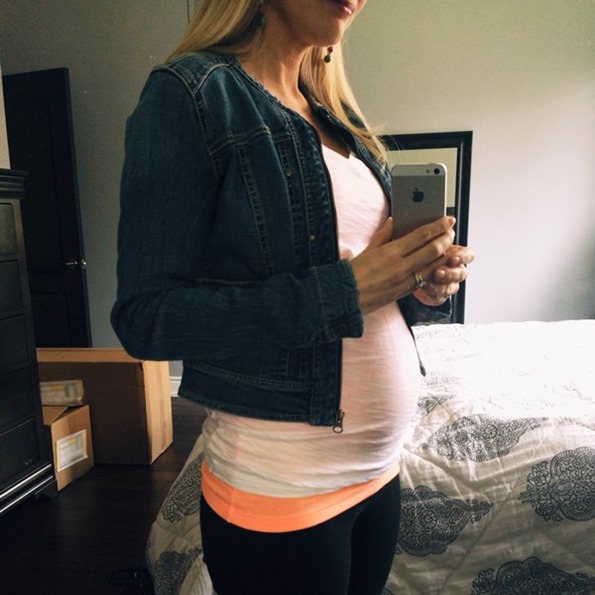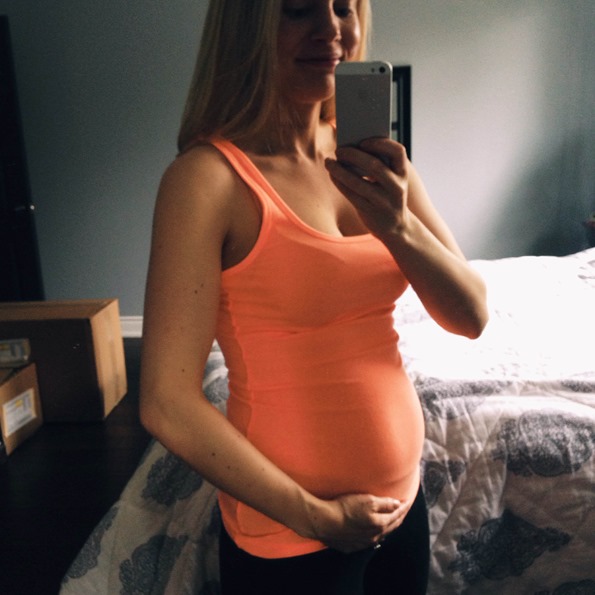 Half way there!
I can't believe I'm 5 months. Shit is getting real!
Eric and I keep saying that we wish time would slow down because there are so many things we want to do before the baby arrives. This is going to be one busy summer. One thing on our wish list is to renovate the kitchen, but we have to do some number crunching and see if it's even realistic right now. I'm hoping we can make it work because if we don't do it this summer, I don't see us doing it for a very long time (maybe after graduation? lol).
I feel like baby is growing at a rapid pace now…or at least my belly is! This past week I've been looking up prenatal classes, planning the nursery, and researching gear. We're going to give this used dresser a new life for the nursery. If it turns out, I'll try to post a tutorial on here to show you how we did it. We also met with a Doula last week and I'm really looking forward to working with her and having her support before, during, and after labour. One thing that's surprised me about being pregnant is just how much there is to fit into those 40 weeks. There's so much preparation and learning involved.
Energy wise, I'm feeling amazing. Aside from brief hormonal mood swings when I feel like I could snap someone in two, I feel happier now than I have in a long time. I still have occasional moments of nausea but nothing I can't handle. I'm working out for 30 minutes with weights each morning and I'm feeling stronger than ever. My friend Michelle, graciously offered me to use her Knocked Up Fitness workouts, so I've been trying out those too. It's fun to mix it up. My favourite one is the Prenatal Fitcamp (9 mins.). This week I've been doing two of them back to back along with an arm workout on You Tube (using 5lb weights for all). It's intense, but I feel so good after. I'm still enjoying walking lately too.
Overall, I wouldn't say my cravings have been very strong (at least compared to what I thought they'd be like while pregnant) and I've been lucky not to have many aversions to my favourite foods. Cravings this past week: Cauliflower Mashed Potatoes (from my cookbook) with vegan butter and Herbamare (the best!!), white vinegar soaked cucumber slices (don't ask), mango (I'm eating two a day lately), two-layer raw chocolate brownies, almond butter and jam on toast, BBQ potato chips.
The big news last week was finding out the sex of the baby. If you read this post last week, you probably picked up on the news. =)
In other news, I'm currently obsessed with this Your Song cover by Ellie Goulding. I think of the baby when I listen to it and it makes me so sappy. I'm so emotional these days! I have to listen to Fancy after to snap myself out of it.