18 weeks: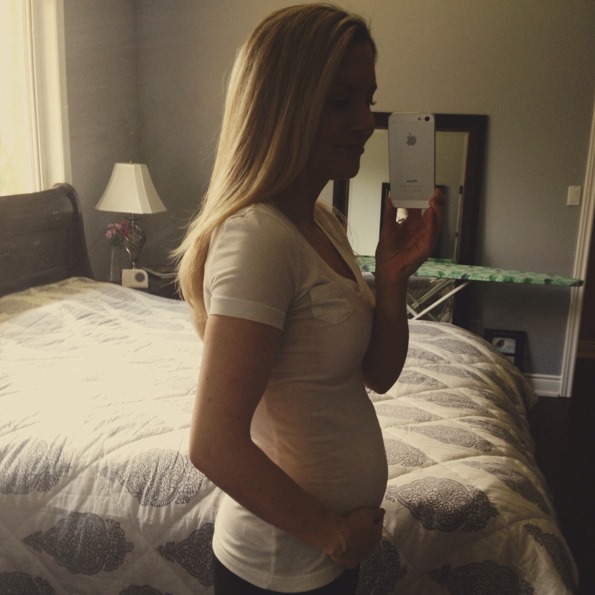 19 weeks: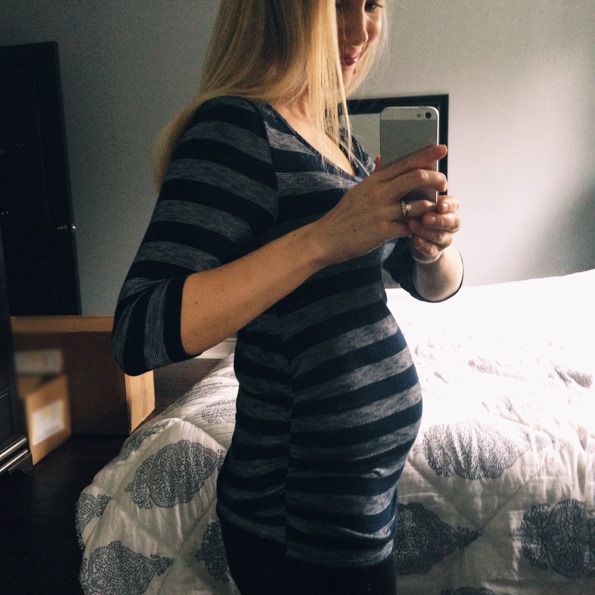 Nope, it's not just the horizontal stripes, the belly has popped! Apparently, baby is around 6 inches now, or the size of a mango. This probably explains why I've been so hungry lately.
The highlight of this week was finding out the sex at the anatomy scan. We're currently sharing the news with family and friends and then I'll share it on here shortly. We also found out that baby has some long legs (measuring at 21 weeks) so he/she might take after Eric who has legs for days. hah. Definitely not a trait of my own! I'm also feeling a lot of movement in bursts throughout the day – nothing very pronounced yet, but it feels like little gas bubbles floating around and it's pretty darn cool.
cravings this week: fresh mango, coconut water, toasted bread with strawberry jam and almond butter, salt & vinegar green beans
Nursery planning officially begins in 3…2…1….
Pinterest here I come.