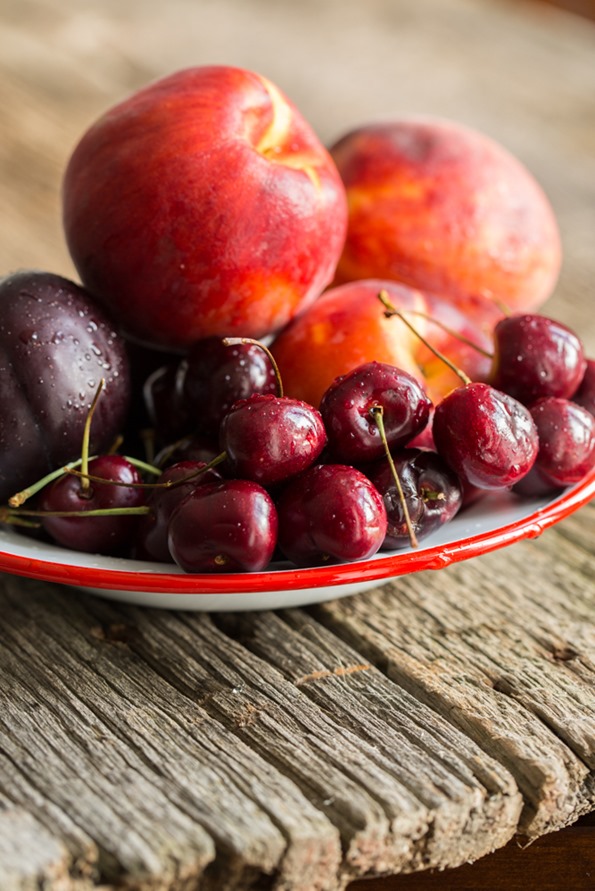 Recently, I got back into weight training. And when I say recently, I mean that I still can't move from my workout two days ago. Is it too soon to talk about getting back into something when it's been less than a week? That's debatable, I suppose. Really, the pain is not that bad, but it's definitely a reminder of how long it's been since I lifted weights consistently. My triceps are alive and kicking! Yeow.
After I tore the meniscus in my knee last year (a result of lifting a heavy box during a move), my workouts have been all over the map. I had months of relentless, nagging pain and then short periods without much pain. Totally unpredictable, incredibly frustrating. My love for running races was sidelined indefinitely, which was the hardest part to come to terms with. Meniscus injuries are notorious for slow healing and often, the knee is never quite the same after injury. There is a new definition of normal, I guess. Needless to say, I've walked on eggshells – fitness-wise – for the past year and a half, scared to push my knee too hard.
Thankfully though, my injury seems to have turned a corner since earlier this year (knock on wood), thanks in part to the knee strengthening exercises I've stuck with. I no longer have pain from daily walking and regular cardio workouts have been fine too. Squatting on the floor or sitting on my knees is still bothersome (as are twisting movements), but it could always be worse.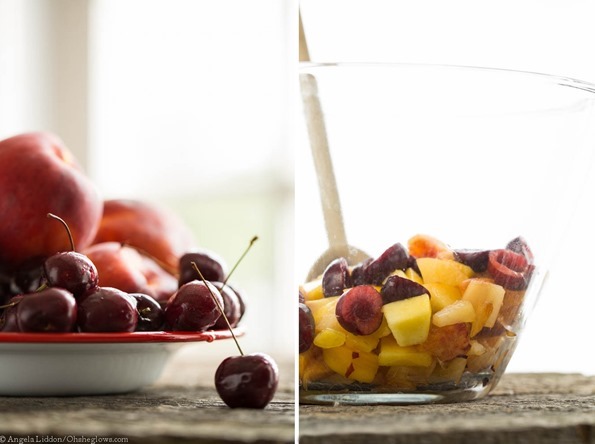 So, it's time to get inspired about new fitness challenges again. Weight training is a good place to start; not only is it a muscle builder, but it's a confidence builder too. I've never been overly excited about weight training, but it's amazing how much of a positive impact it has on my body, mind, and spirit when I do it. My goal is to do a few strength training sessions per week. I'll have to modify some of the exercises in workout DVDs (plyometrics, like jumping squats, need to be avoided), but I'll be able to do pretty much everything else. My mantra is to focus on what I can do instead of what I can't do. It's similar to enjoying a vegan diet – focus on all the incredible foods you can eat rather than the ones that you want to avoid. Before long, you've created a "new normal" for yourself.
All of this brings me to the million dollar question – which workout DVD to use? If you have any recommendations, I'd love to hear them below!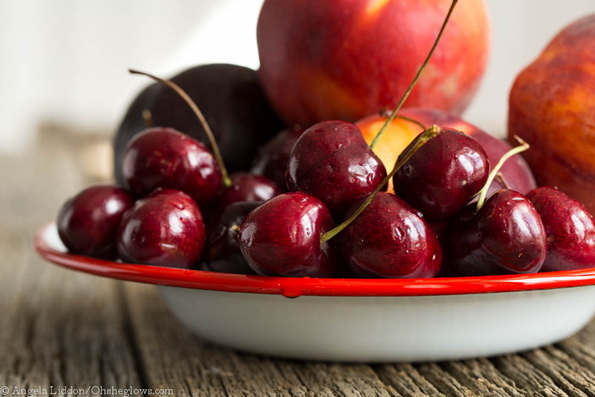 In other celebratory news, can we give three cheers for peaches and other stone fruits this month? Can't. get. enough.
Traditional crisp recipes are usually loaded with sugar and butter, but they don't have to be. The natural sweetness of seasonal fruit should take centre stage. This recipe I'm sharing today does just that; in fact, it's healthy enough for breakfast which is how we enjoyed it this past weekend. It would also be lovely with a scoop of ice cream or coconut whipped cream for dessert. It yields 3-4 small servings so if you want something to serve a small crowd I suggest doubling the recipe.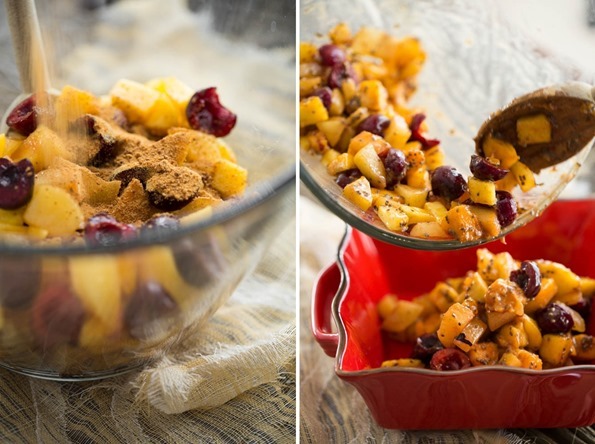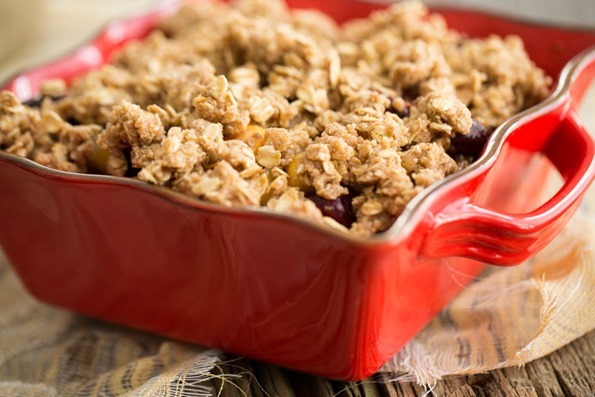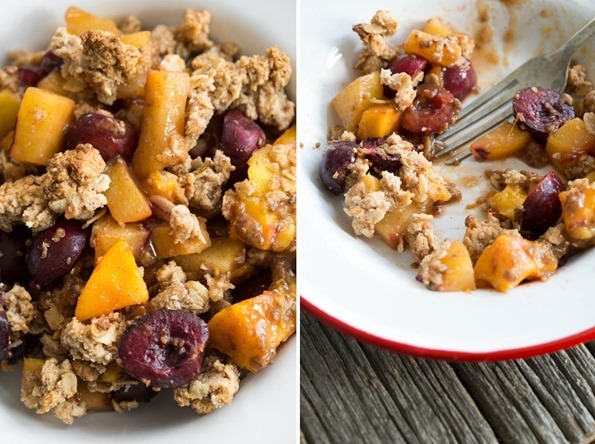 Summer Stone Fruit Crisp

Yield

3-4 servings
Prep time

Rest time

5 minutes
Cook time

Total time

Peaches, plums, and cherries make up this stone fruit filling. It's versatile though, so play around with the fruit. Apricots and nectarines would be nice too. I added a light dusting of coconut sugar, cinnamon, arrowroot powder, and chia seeds (the latter two absorbing water) into the filling. The topping is made up of almond flour (or almond meal, if you'd rather), rolled oats, oat flour, coconut oil, maple syrup, and sea salt. It tastes like a cross between an oatmeal cookie and granola without being sickly sweet! I love serving it with Coconut Whipped Cream or vegan ice cream.
Ingredients
For the filling:
3 peaches, peeled, pitted, and diced
2 plums, peeled, pitted, and diced
1 cup cherries, pitted and halved
1 tbsp arrowroot powder (or cornstarch)
2 tbsp coconut sugar (or other granulated sugar)
1 teaspoon chia seeds
1/2 teaspoon cinnamon
pinch of salt
For the topping:
1/2 cup almond flour (or almond meal)
1/2 cup oat flour
1/2 cup rolled oats
1/2 teaspoon cinnamon
2 tablespoons coconut oil
2 tablespoons maple syrup (or other liquid sweetener)
pinch of salt, to taste
Directions
Preheat oven to 375°F (190°C) and lightly grease a small 1 litre (4 cup) casserole dish.
Combine the filling ingredients together in a large bowl. Stir until fully incorporated.
In another medium bowl, stir together the almond flour, oat flour, rolled oats, and cinnamon. Add in the maple syrup and coconut oil and mash with a fork (or beat with a hand mixer) until thoroughly combined into a dough. Add salt to taste.
Spoon fruit filling into casserole dish and level out. Crumble the topping over top of the fruit in an even layer. Bake, uncovered, at 375°F (190°C) for around 30 minutes, checking on the topping after 20 minutes. If the topping starts to brown too soon, you can remove it from the oven and cover with tin foil for the rest of the time. The crisp is ready when the fruit is fork tender and the topping is golden.
Cool for 5-10 minutes and serve on its own, or with a scoop of vanilla ice cream or coconut whipped cream.
Tip:
Note: Use certified gluten-free oats to make this recipe gluten-free.
Nutrition Information
(click to expand)