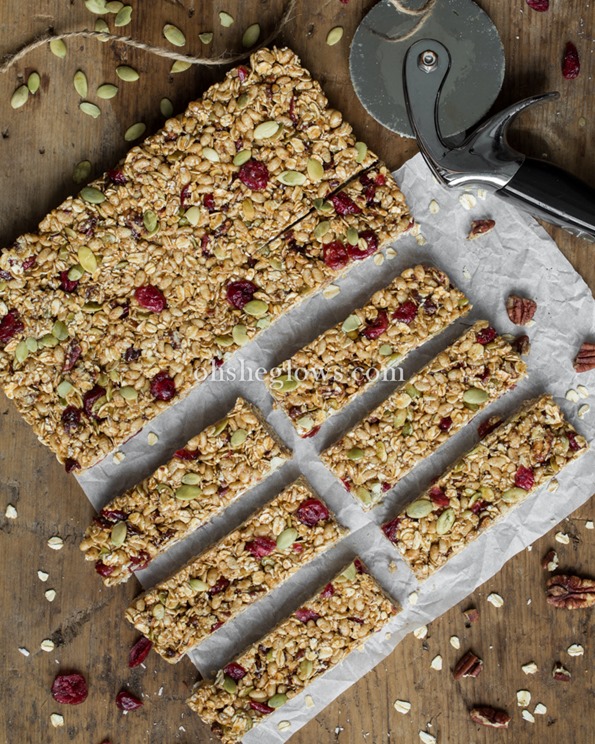 I feel so scattered right now. Please forgive me for being away so much lately! The longer I'm pulled away from the blog, the harder it is to sit down and write something meaningful. I don't know why, but nothing feels right lately. There's so much on my mind and so much to say, but I just draw a blank when I finally sit down to type. I've written 3 draft posts recently and scrapped each one of them. Eric, the stater-of-the-obvious, looks at me and says, "Well, why don't you write about how you're having a hard time writing then?"
I've turned into a 90 year old woman who goes upstairs only to forget why she went up the stairs in the first place. This is mildly concerning at my age. The other day, I found a new jar of almond butter in the freezer. Scary. Shifting from cookbook mode to blogging mode has been more challenging than I anticipated and my best work seems to result from the days when I totally step away to saturate myself in one thing. Multitasking can be a double edged sword – trying to do everything at once often gets me nowhere, but when I only focus on one thing I have guilt about the other things I'm leaving behind. To this Eric says, "Well, don't feel guilty about it then."
This right here is the difference between men and women.
All of this self-indulging talk today is for me to say: it's not you, it's me. This long-distance thing has been a drag and I'm counting down the days until I can run to you and twirl you around in a big bear hug. Until then, I'm doing my best each day and trying to forget about the word balance because sometimes that just doesn't exist. Let's be real. The good news is that I finished shooting all 100 photographs for the book. Twenty-five of those photos were shot in the last 7 days alone. Yes, it was insane and no I don't ever want to do that again.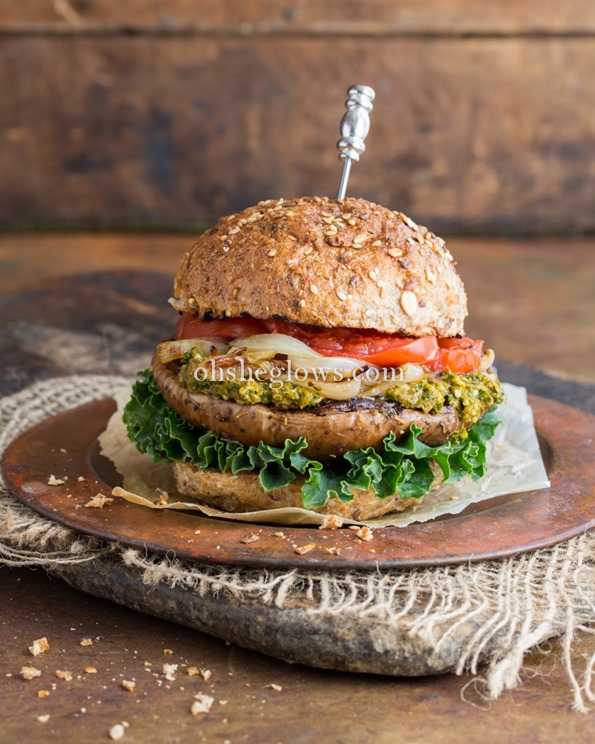 Currently, I'm knee deep in the editing process which probably won't let up until August. Even though it's been a crazy time, I'm so grateful to be able to do the kind of work that makes me feel excited when I get up in the morning. No one said the worthwhile things in life would be easy. I'm trying to be mindful each day and not worry needlessly about the future. These are the moments I will look back on with fondness…even the days when I spill milk all over my photo.
Plus, there's always coffee.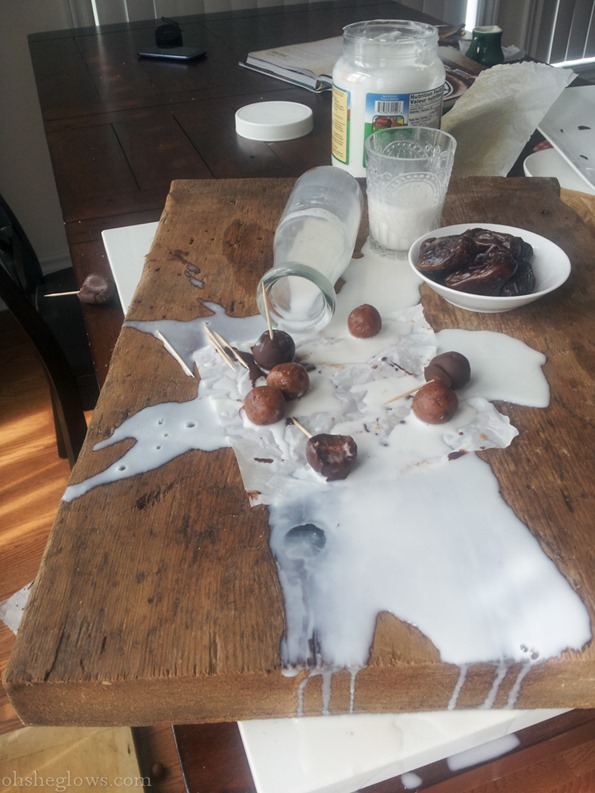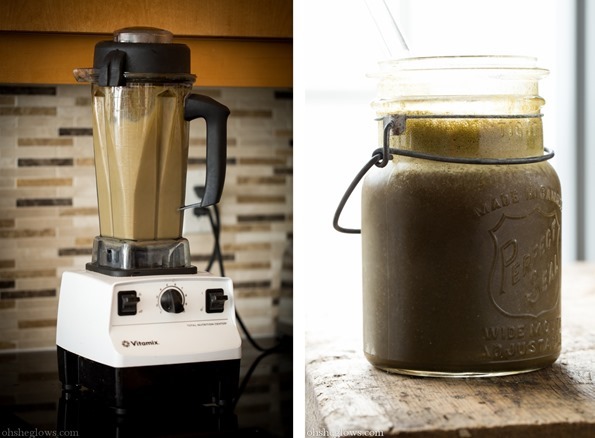 Iced Mocha Green Monster Smoothie
This icy drink is a hybrid between an Iced Mocha Coffee and a Green Monster Smoothie. I snuck in a handful of greens, but you can't taste them one bit.
Email, text, or print this recipe
Yield: 2 servings or 3 cups
Ingredients:
1 cup coffee, room temperature
1/4 cup almond milk
1 small handful spinach
2 tbsp cocoa powder
3 large Medjool dates, pitted (or sweetener of choice)
1/2 tsp pure vanilla extract
10 large ice cubes
1. Blend until smooth. Gulp. Cool down. Enjoy summer!
I'll leave you with one of my photo set-ups (Jared this one is for you!). I was cleaning up yesterday and turned around to catch this angle. I had to laugh at this hot mess. There's an antique, beat up baking sheet for the background, and old wood slab for the base, and a white board to reflect light coming in from the window. The baking sheet is from a garage sale. The poor lady looked at Eric with great concern and said, "You aren't going to cook with this are you??" Once she knew it was for photography she was relieved. Oddly, enough the photo turned out quite nicely despite its apparent shortcomings!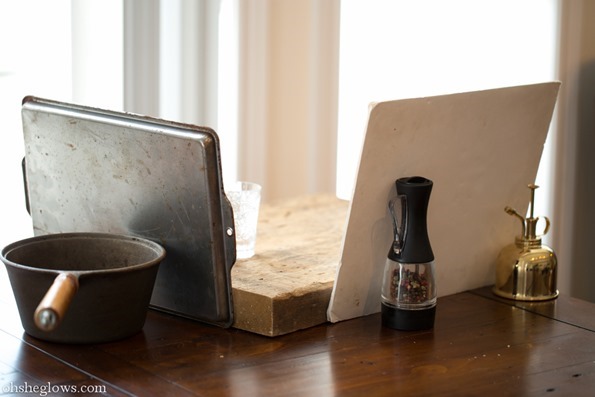 Many of you are asking about the date of my cookbook release and I don't have an official date yet, but it's slated to be released early in 2014. My publisher is hoping for a January/February release to kick off the New Year. Yay! I'll be sure to keep you up to date as soon as I know for sure. As always, thank you for your excitement and support. It means the world to me.
If you'd like to sign up for my cookbook newsletter, you can do so here. I haven't sent anything out yet, but I hope to send some juicy tidbits as the date gets closer.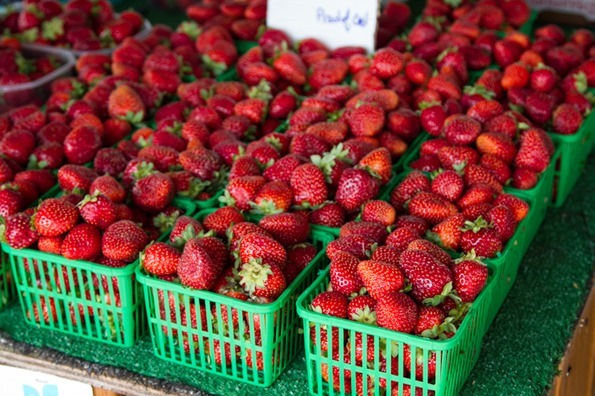 By the way, happy almost summer! Bring on the fruit and veggies.