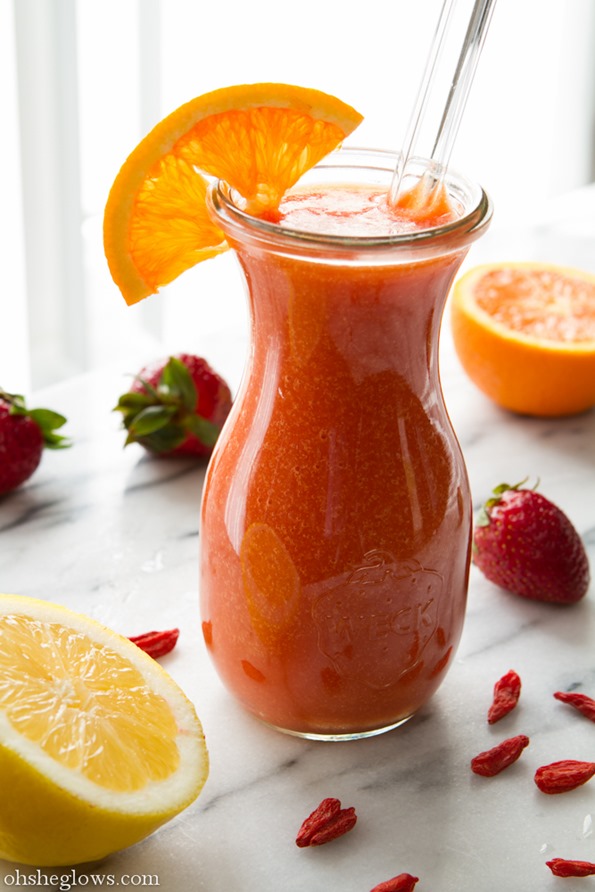 It's hard to believe that it's been 4 months since my last things I'm loving lately post. Apparently, I wasn't too excited over anything in the winter! Not surprising. Here are a handful of things I'm loving lately…feel free to share yours below too.
1. Goji Berries in smoothies
I don't buy goji berries often due to their steep price, but they are fun for a treat now and then. And boy do they pack a nutritional bang for their buck! This particular mix above is made up of a 1 whole seedless orange (peeled of course), 1 tbsp soaked goji berries, 1/3 cup soaking water, 1 tbsp lemon juice, 3/4 cup strawberries, coconut oil and ice. A vitamin C powerhouse.
2. Fresh mint in smoothies
So far I've been able to keep 2 mint plants alive for the past few weeks (knock on wood). I love adding a handful of mint leaves into my morning smoothies for a fresh pick me up. Just one more way to sneak some green into your day.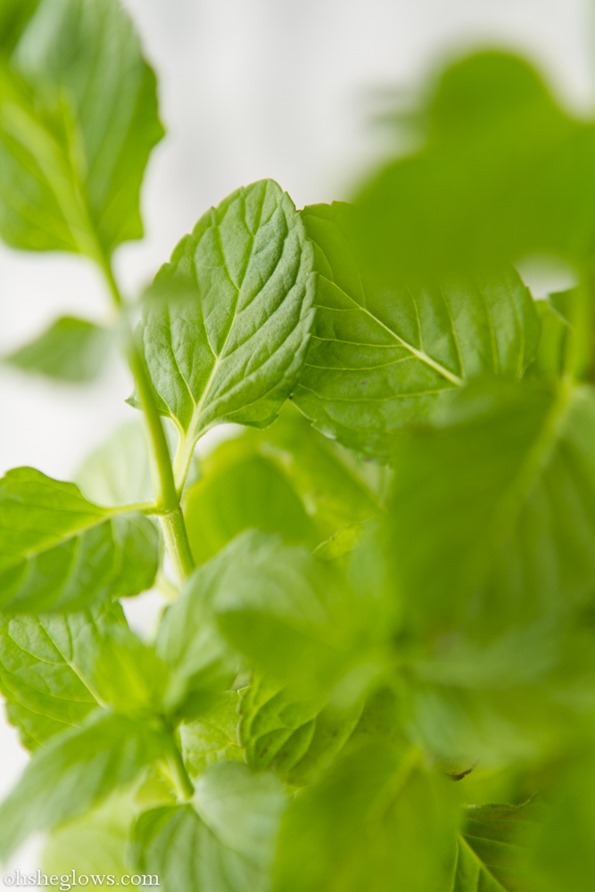 3. Buckwheat Crispbread crackers
These are just about the simplest crackers on earth. The ingredients list? Organic buckwheat. That's it. I admit, I'm not a huge fan of the flavour of these plain, but they sure are great dipping vehicles for hummus and guacamole.
4. Homemade Beet Juice Lip Gloss
When I posted this on Instagram the other day, a lot of you were curious about it so I figured it was worth mentioning. I'm wearing the homemade gloss in the pic below – the beet juice gives a light berry stain and the vitamin E oil works as well as a clear gloss. You could also use coconut oil, but it won't give you that lasting sticky shine. All you do is cut a small piece (maybe 1cm x 3cm) of red beet and then rub the cut side (juicy part) of the beet all over your lips until it looks evenly distributed. Top with a thin layer of vitamin E oil all over your lips and smack 'em around to spread. The key is to make sure your lips are not dry or cracked before putting on the beet stain or the juice will settle in dry patches. Can it be blended into a pre-made mix? I haven't tried it yet, but I'd like to. I assume you'd have to extract the juice and then mix it with the vitamin E oil in a small jar. Does it last long? I've never found any lip glosses to last very long, so I'd say it's about the same.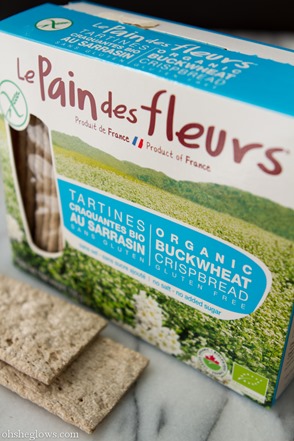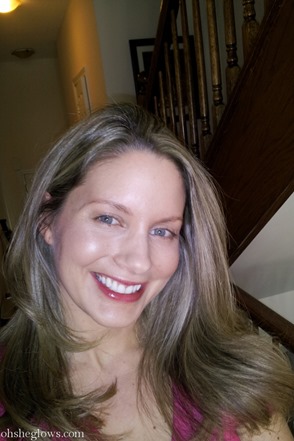 5. Sprouting seeds
I finally took the plunge and bought my first bag of sprouting seeds! Well, make that a year ago. They got shoved to the back of my cupboard and forgotten. I absolutely love sprouts on wraps and salads so it's time I started making my own. I'll try to report back once I've gotten the hang of it. I checked on them this morning (see below) and I'm seeing the first signs of germination.
6. Homemade Maple Butter
In workout news, I recently made a second batch of Maple Butter! There really are no words to describe how good this stuff is…you really just have to taste it for yourself.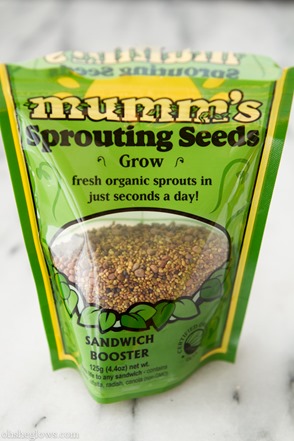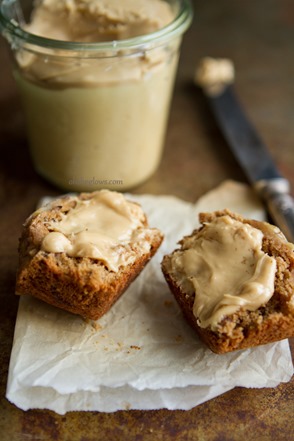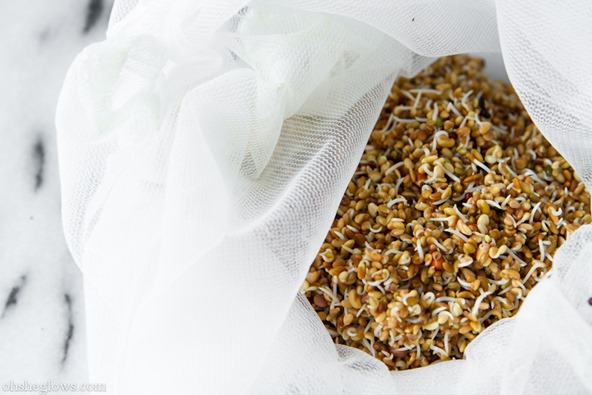 7. Zen Budda Buttery-style Spread (Raw, Vegan, Gluten-free)
A golden, buttery spread made from coconut oil? Yes, you heard that right! Coconut oil, olive oil, hemp seeds, nutritional yeast, garlic and onion powder, and sea salt are the only ingredients in this vegan, raw, and gluten-free spread. It's nothing like Earth Balance, but it's more of a cheesy spread that works great on toast, garlic bread, or crackers. I think I'm going to have to try and re-create this for the blog sometime…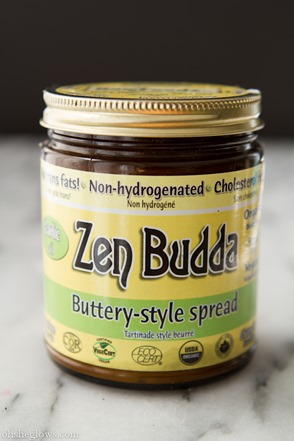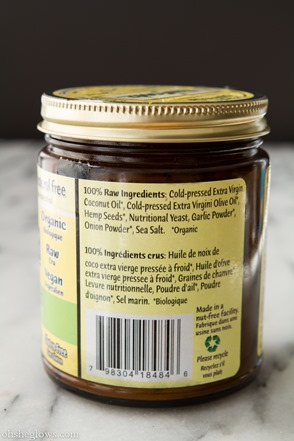 8. Gain Abs App
In other workout news, I love (to hate) this app – not only is it simple to use, but it's the only thing that can force me to do 4 planks in a row! Well, make that 3 planks in a row because I usually skip the last one. You can specify the plank duration, rest duration, and how many sets (does anyone actually do more than 1 set?). I like to spontaneously drop on the office floor for a mid-day plank assault! Arrrrrr. It's probably the worst 3 minutes of my day, but it just works so good and cursing like a sailor really helps with the pain.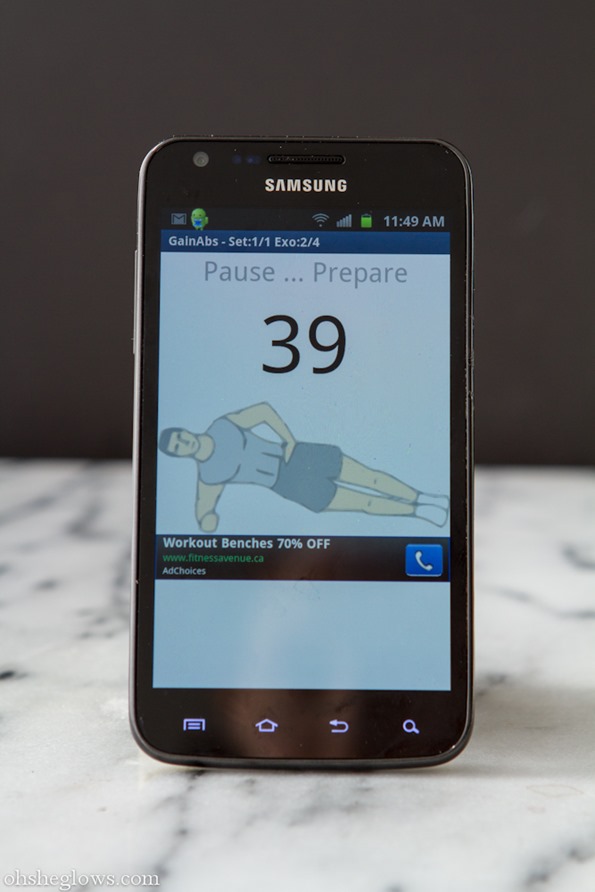 What foods, products, or apps are you loving lately? Share below.