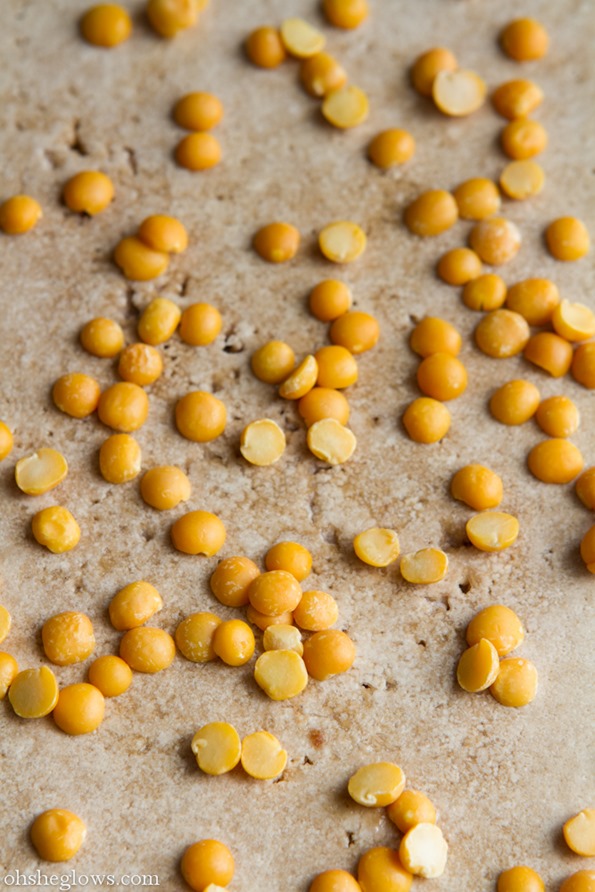 This dip was made in a desperate attempt to entice the sun from behind the thick, dark clouds. We've had a gloomy, grey winter and I'm getting a bit desperate for some sunshine. No, make that a lot desperate. It didn't help that I saw this on the TV the other day either.
Instead of making chickpea hummus, I used yellow split peas. I know what you're thinking – why on earth would someone make chickpea-free hummus? I know, the horrors. I do love my chickpeas. However, it's the season of change (spring!) and I'm busting out these sunny yellow legumes just for the occasion.
It wouldn't be the first time I've made a chickpea free hummus after all – see my red lentil hummus for a fun twist. This time I decided to give yellow split peas a whirl just to see what would happen.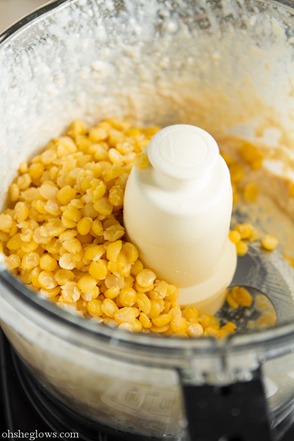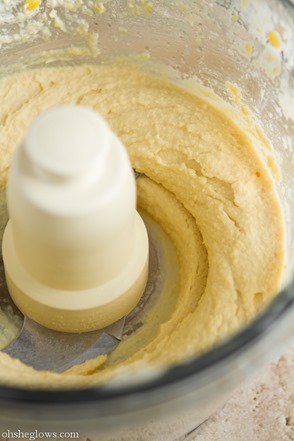 After blending up cooked split peas with common hummus ingredients like tahini, garlic, lemon, and a touch of olive oil, I was in the midst of a dip that could easily be mistaken for the chickpea kind, at least based on outward appearances. Doesn't this look just like regular hummus?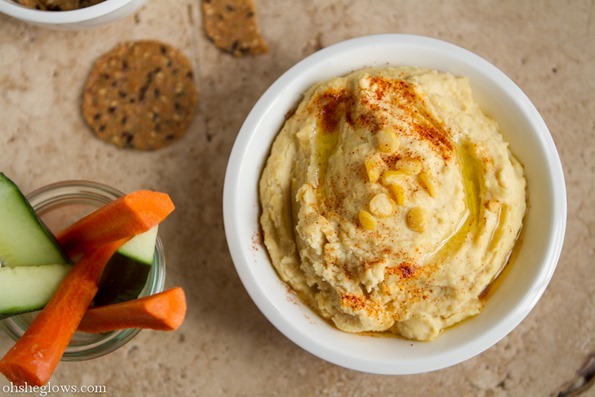 The taste is quite similar, although obviously not an exact replica – perhaps a bit more earthy. The split peas result in a much thicker hummus than most of us are familiar with, even with a hefty dose of water and a touch of oil added in during processing. This is probably a result of split pea's high starch content. If you are after a super silky hummus, this probably isn't the one for you.
After chilling in the fridge it firms up and becomes more spread-like in texture than dip-like. It's great for spreading on crackers and wraps though. As with most hummus recipes, this one tastes better after it's had time to sit for a few hours, but that didn't stop me from enjoying it straight from the bowl! I also took a note from my favourite hummus brand (Fontaine Santé) and added just a touch of white vinegar to give it a little zing.
Looking outside this morning, I think this dip may have worked!
Update @ 11:50am – it is now cloudy and snowing. Winter is a cruel beast.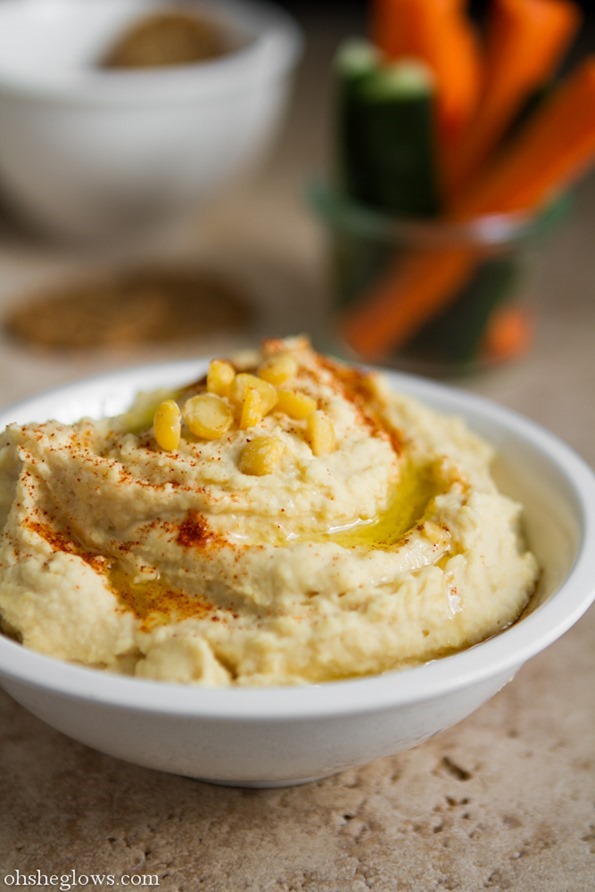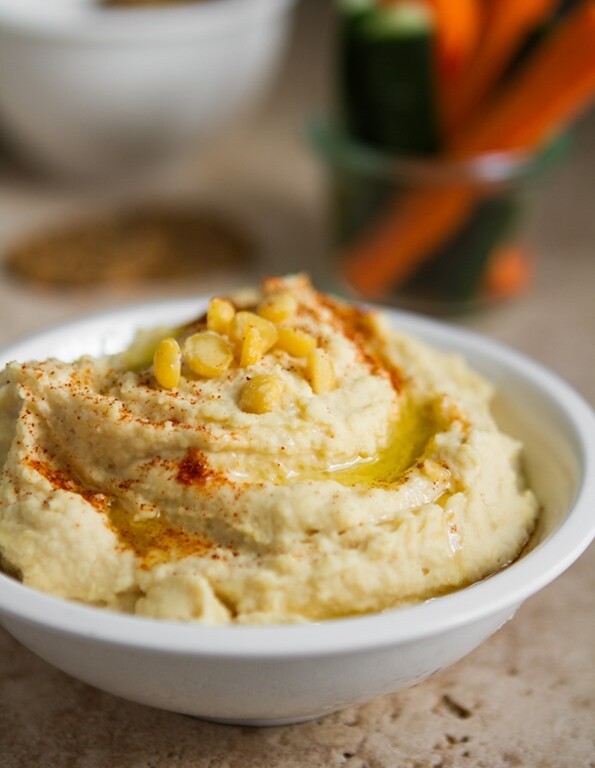 Sunshine Spread - Split Pea Hummus
Vegan, gluten-free, nut-free, soy-free

Yield

2 cups
Prep time

Cook time

Total time

This yellow split pea spread is a bit similar to hummus, but much thicker.  Enjoy it as a spread on wraps, crackers, and toast!
Ingredients
3/4 cup uncooked yellow split peas
1 large garlic clove
3 tbsp tahini
4-5 tbsp fresh lemon juice, to taste
1/2 cup water, or as much as needed to thin out
2 tsp extra virgin olive oil
3/4 tsp fine grain sea salt (or to taste)
1 tsp white vinegar (optional)
Directions
Drain and rinse the split peas and add to a medium pot along with 2.5 cups water. Bring to a low boil and reduce heat to medium-low. Simmer uncovered for about 30-40 minutes (it took me 35 mins) until the peas are tender and the water is all absorbed.
Drop a garlic clove into the processor and mince. Add the rest of the ingredients (to taste), along with the cooked split peas, and process until smooth. Scrape down the side of the bowl as needed. I like to let the processor run for a good 2 minutes to get it as smooth as possible.
Chill in the fridge for a few hours to allow the flavours to develop. This dip will firm up in the fridge so you can just enjoy as is or pop it back into the processor with a bit more oil to smooth it out.
Nutrition Information
(click to expand)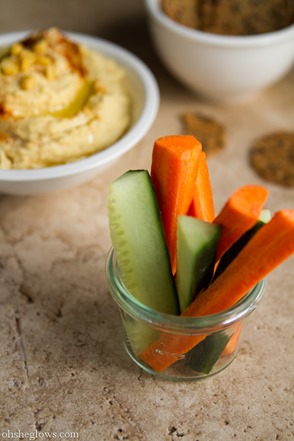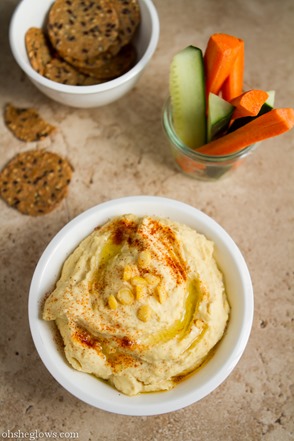 For those of you in Northern climates, I hope you'll enjoy this comic as much as I did (via 86 Lemons and How Does She – original comic from Sarahlcomics)