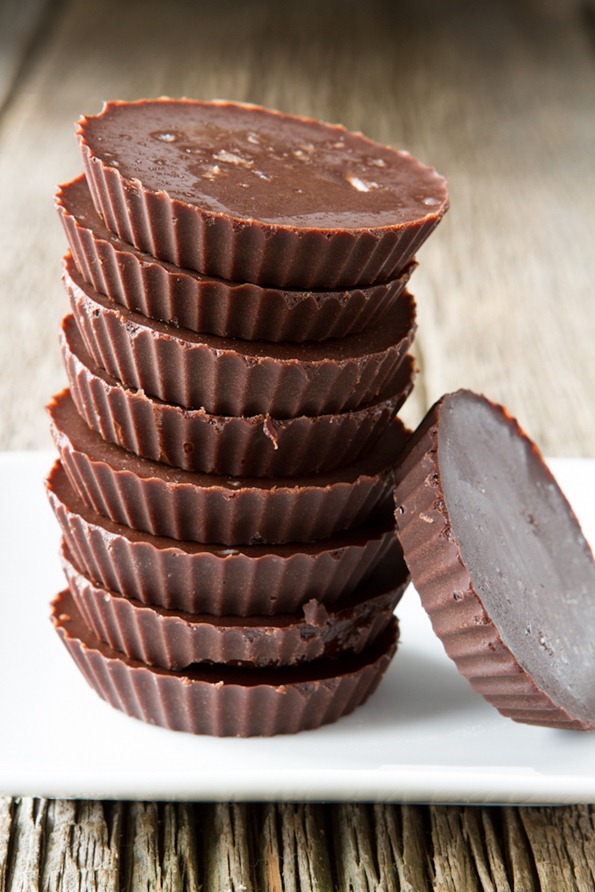 This 4-ingredient chocolate is what dreams are made of. It's packed with antioxidants, is easy to make, and is refined sugar-free. What more could your taste buds ask for on Valentine's day? Give me my man and this chocolate and I'm a happy lady.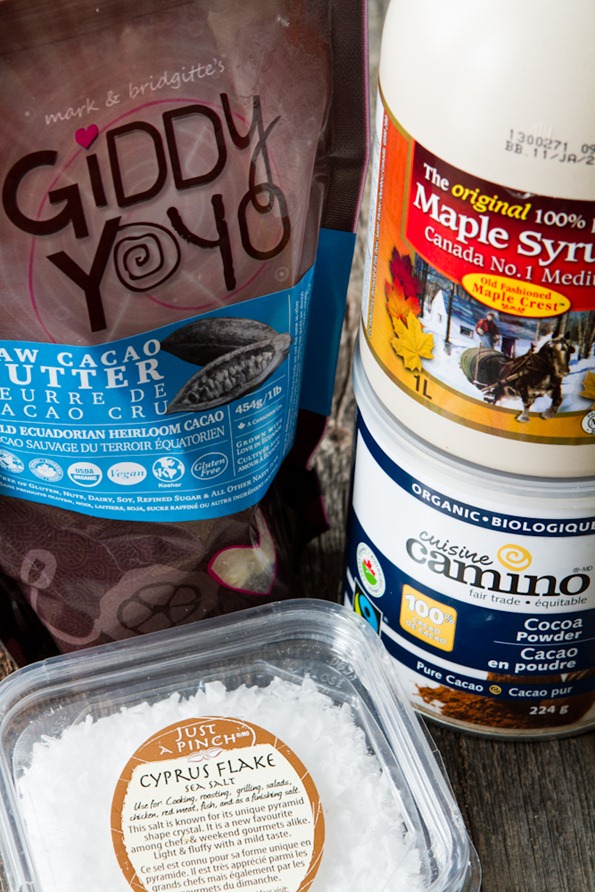 When I spotted this bag of cacao butter at Organic Garage I knew I had to pick some up. Cacao butter (or cocoa butter) is the pale yellow vegetable fat extracted from cocoa beans. You can find it at most health food stores, specialty grocery stores (like Organic Garage), and of course, online (for my online vegan shopping guide, see this post).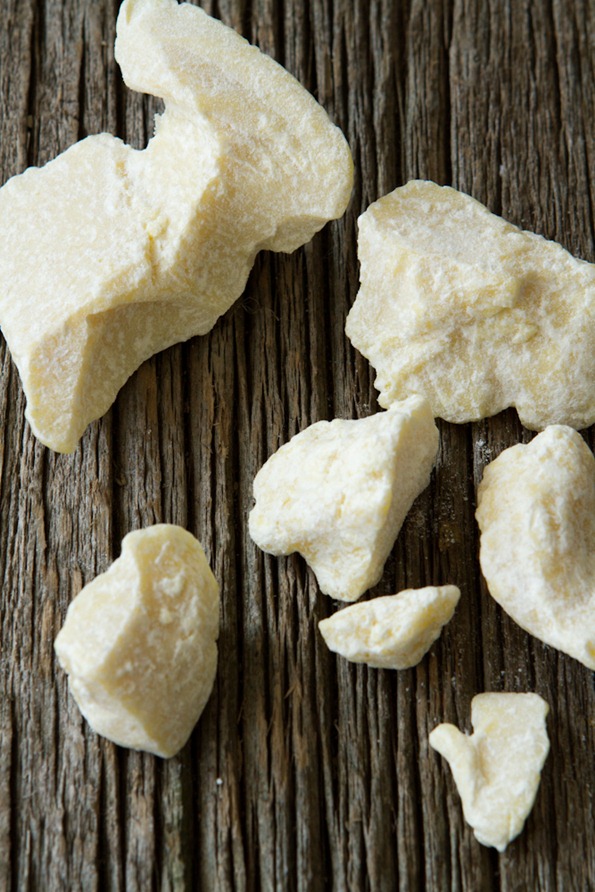 This recipe I'm sharing today does not result in a traditional hard/waxy chocolate like the bars that you'd buy at a store. Instead, it produces a fudge-like texture that melts in your mouth sending a wave of pure bliss throughout your body. It sounds dramatic because it is!
Update: My original recipe resulted in a softer fudge-like chocolate, however I tried a batch the next day without using the blender (I mixed by hand) and this resulted in a much firmer chocolate. I've since updated the recipe to reflect this method as I enjoyed it even more.
I strongly suggest using these silicone baking cups if you can get your hands on some. The chocolate will easily pop right out. If you don't have the silicone baking cups, you can simply line a baking sheet with parchment paper and then drop spoonful's of chocolate all over the paper or you can even use paper liners. The chocolate will stick a bit to paper liners, but they will still come out.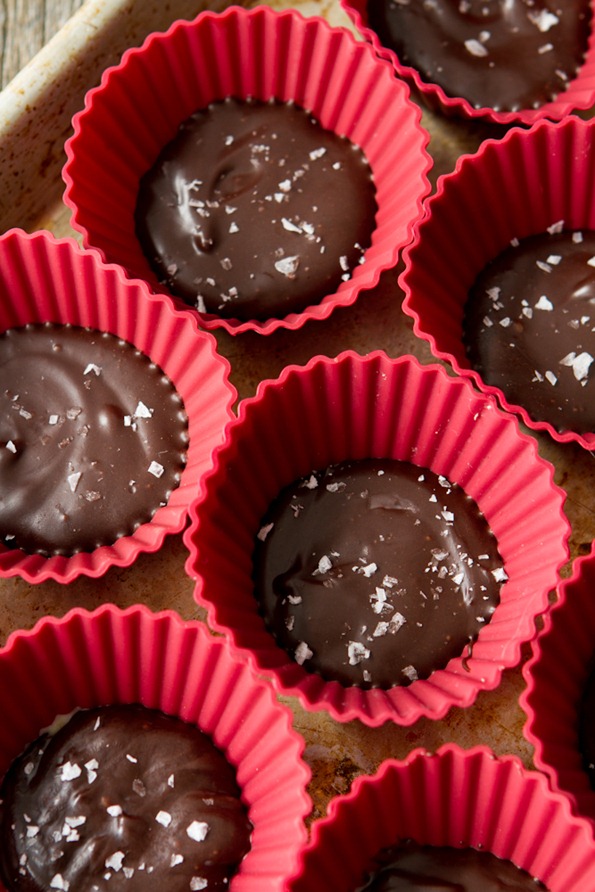 Freeze for about 30 minutes.
"Clean" every nook and cranny of the blender.
And experience love at first bite.
Easy Homemade Vegan Chocolate
Email, print, or text this recipe
Yield: 12 servings
Ingredients:
120 grams cacao/cocoa butter (about 1 cup of cacao butter chunks)
1/2 cup cocoa powder
1/2 cup room-temperature pure maple syrup (or liquid sweetener of choice)
pinch of fine grain sea salt
Flaked sea salt, for finishing
Note: I've changed the directions to omit the blending process. The blender seems to yield a softer, thicker mixture while simply mixing by hand resulted in a firmer chocolate that poured easily. I much preferred the chocolate when mixing by hand.
1. Gently melt the cacao butter in a pot over the lowest heat setting. Or you can use a double boiler.
2. Whisk all other ingredients (except flaked sea salt)  into the pot.
3. Pour into 12 silicone cups and sprinkle with flaked sea salt (optional). Alternatively, you can use paper liners (they will stick a tiny bit but will still peel off) or line a baking sheet with parchment paper and drop spoonfuls all over the paper. Plastic chocolate molds may stick.
4. Freeze for 30 minutes or until firm. Pop chocolate out of the cups and enjoy immediately. Store in the fridge or freezer until ready to use.
For nutritional info, see here.
Instant Hot Chocolate
Simply drop a disc of vegan chocolate into a mug of steamed almond milk and stir until combined. This makes the creamiest, most delightful hot chocolate! It just might be my favourite hot drink yet.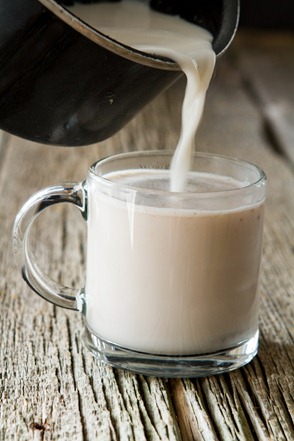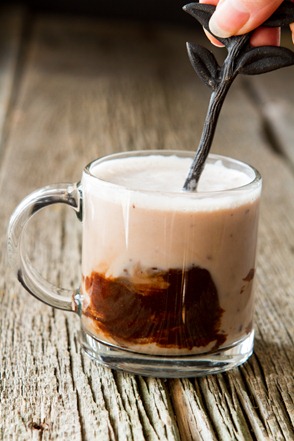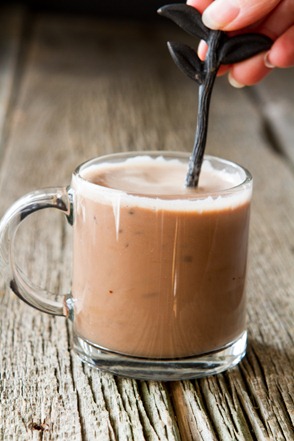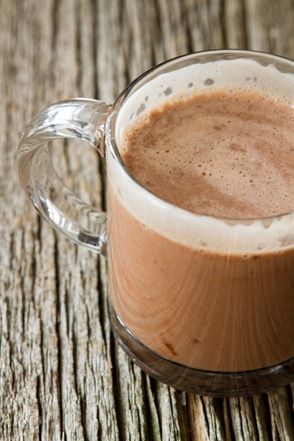 Thank you so much for supporting Oh She Glows in The Kitchn's blog nomination for Healthy Cooking Blog! I'm currently in second place and would appreciate any extra support you can lend today during this last day of voting.
I hope you have a lovely Valentine's Day tomorrow no matter what you are up to. xo